BOOKMARK: Everything You Need to Know About Spain's Digital Nomad Visa
You can stay in Spain for up to five years.
by Ina Louise Manto | February 06, 2023
Picture this: you could be spending countless hours working in a cafe but it's totally okay because it's al fresco and you're in Spain. While going on that dream European tour might take some time, there's an opportunity to live out this dream sooner. Spain has finally launched its digital nomad visa, and here's everything you need to know about it:
What is Spain's digital nomad visa?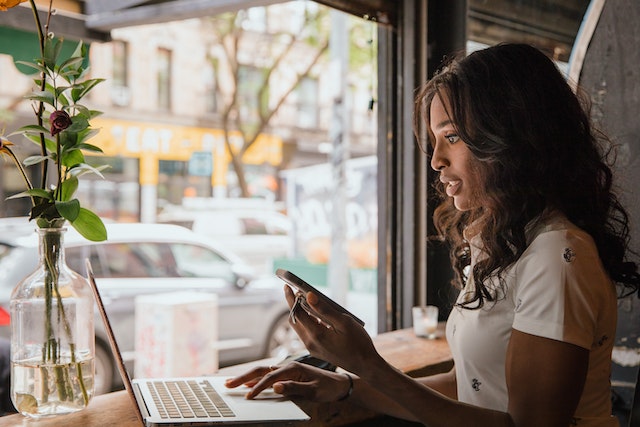 Approved visa applications will allow digital nomads to work remotely and live in Spain for 12 months or during the validity of their employment if it's less than a year. This visa can be renewed for up to five years.
Digital nomads are allowed to be absent from Spain for up to six months per year.
If you plan on traveling throughout Europe, you can also apply for a residency card.
Who can apply for this visa?
Application to Spain's digital nomad visa is open to non-EU nationals working remotely for a non-Spanish company or client/s.
What are the requirements?
Ready to live out your dream life in the EU? Here's what you need to prepare for:
Professional requirements
Proof that you've been working for your company or client/s for more than three months
Proof that the company has been operating for at least a year
Contract of employment
Proof of employment by a company outside of Spain
Proof that you're working a remote job
At least three years of work experience
Documents
Proof of income that will sustain your living in Spain, such as invoices, bank statements, and contracts
Health insurance
Proof that you don't have a criminal record in your country or in Spain within the last five years
What about taxes?
Anyone staying longer than 183 days in Spain is a tax resident. Individuals under the digital nomad visa are given a reduced tax rate of 15 percent in the first four years of their stay, given that they are earning less than €600,000 a year (approximately PHP 35,180,756.68).
As of writing, there are no updates from the Embassy of Spain in the Philippines yet regarding the digital nomad visa. Follow them on Facebook to stay updated.
Bali's Digital Nomad Visa Will Allow You to Work in Paradise Tax-Free
Bali's Digital Nomad Visa Will Allow You to Work in Paradise Tax-Free
Ina Louise Manto | Jun 29, 2022
Looking for other places to explore? Join WindowSeat.ph's official Facebook community What's Your Trip PH for more recos!