ATTN Frequent Flyers: Stay Connected Abroad With These Slim & Stylish Devices
It's a gamechanger.
by Cristina Morales | December 16, 2019
The internet has made traveling so much easier. With just a few taps on a smartphone, you can find directions to your next destination, look for places to explore, and share your travel experiences on social media sites.
The challenge, however, is connecting to the internet while abroad. When your connectivity is based on whether or not you're able to find free and functional WiFi, you don't have as much freedom to do what you want to do. Some people resort to buying a local sim, but that isn't always convenient.
CherryRoam's newly launched pocket Wifi devices make it easy to get mobile data virtually anywhere in the world–no local sim required. Here's what to love.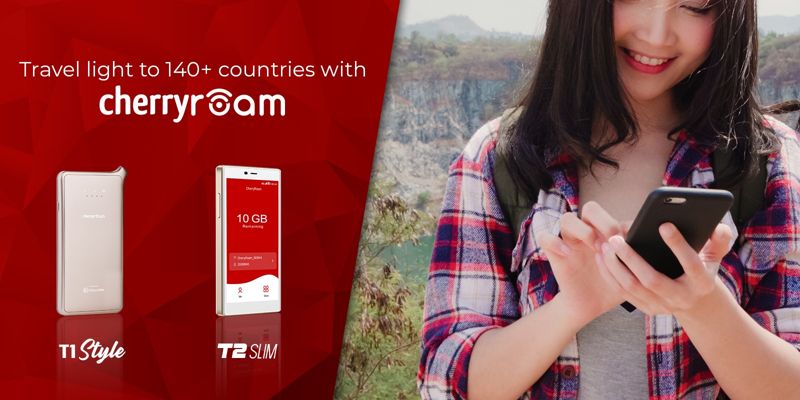 It won't weigh you down
CherryRoam's new pocket WiFi devices are so lightweight that you can easily take them around while exploring the world. The CherryRoam T1 Style weighs just 148 grams, while the CherryRoam T2 Slim weighs just 188 grams. Plus, they're slim and sleek, so they won't cramp your style either.
It can last all day
Don't let their slim design fool you–these pocket WiFis are packed with a ton of battery life. The T1 Style has a massive 3,500mAh battery, while the T2 Slim has a 3,900mAh battery. This way, you can get up to 24 hours of connectivity before needing to recharge. Plus, the T2 Slim can be used as a power bank.
You can purchase data in almost any country
The CherryRoam mobile app lets you purchase data packages using a credit card or PayPal account in more than 140 countries. And you don't need to worry about choosing the best network, because CherryRoam automatically connects to the strongest network available.
It's affordable
The CherryRoam T1 Style is priced at only P4,990, while the CherryRoam T2 Slim–which has a 5-inch HD touchscreen for easy data monitoring–costs just P6,990.
CherryRoam is available online at www.cherryroam.com.ph and will be available in selected branches of Power Mac Center, Flight001 and The Travel Club this December. You can also visit the website or follow @CherryRoam on Facebook and @cherryroamph on Instagram to stay updated on exciting special product offers and promos.