Satisfy Your Authentic Ramen Cravings at This Hidden Japanese Restaurant in Cavite
Itadakimasu!
by Jon Christoffer Obice | August 26, 2021
This gloomy weather definitely calls for a comforting bowl of noodle soup. But why not take it to the next level by taking a drive and satisfying your cravings out of town?
For the ramen-lovers out there, good news! While our travel plans may be on hold for now due to the ongoing pandemic, there's a restaurant in Cavite that will make you feel like you're actually in Japan.
Surugin Ramen House
Located in Alfonso, Cavite, Surugin Ramen House is a Japanese restaurant hidden in a breathtaking garden. Fun fact: the name of the restaurant is actually a rough pronunciation of the barangay where it's situated (Barangay Sulsugin).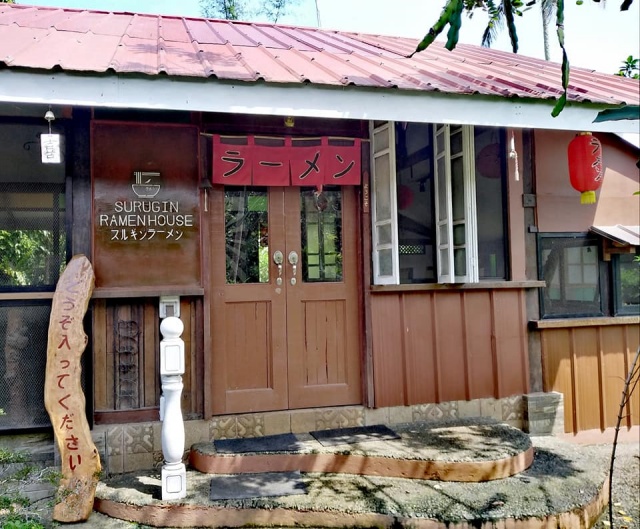 From its picturesque facade to its cozy interiors, Surugin Ramen House offers an authentic Japanese dining experience. You can enjoy dining inside the restaurant or al fresco, complete with a relaxing view of lush greenery.
Homemade Ramen Bowls
Here, you don't need to pay a hefty price to get a taste of Japanese cuisine. The restaurant's menu features a lot of bestselling Japanese dishes at prices that won't break your wallet.
Surugin Ramen House serves different kinds of ramen. You can try all of them especially if you're dining in as a group. You can start with the Hakata Ramen (Tonkotsu) and Usukuchi Ramen (Shoyu) at Php 190 per bowl. Next, you can order the Odori Ramen (Miso) at Php 270. If you want to add a spicy kick to your ramen, try the Tsuraimen (Spicy Miso) at Php 290. They also serve the Katsu Curry Ramen at Php 300.
View this post on Instagram
View this post on Instagram
View this post on Instagram
Don't forget to pair your ramen with bites of delicious Gyoza (Dumplings) at Php 120. You can also request more toppings (pork, chicken, or ajitama) and servings of their homemade noodles for an additional price.
Rice Bowls Available, Too!
If you don't feel like having a bowl of ramen, no worries. The restaurant also serves various rice bowls. You can try the Katsudon or the Oyakodon, both priced at Php 190. Other options include the Katsukare Rice and Tenshinhan, both priced at Php 220.
View this post on Instagram
View this post on Instagram
You can check out Surugin Ramen House's full menu here.
Some Reminders
Because of the local government's health and safety protocols, only adults aged 18 to 65 years old are allowed to visit the restaurant. Surugin Ramen House can accommodate fully vaccinated senior citizens as long as they present their vaccination cards. You can also bring your pets.
At the moment, the restaurant does not allow indoor dining, and their alfresco dining area is only at 50 percent seating capacity. The restaurant does not accept reservations. Seats are on a first-come, first-served basis, so you'll have to wait inside your vehicle first until they can accommodate your group. Make sure you're wearing your face masks and face shields, and practice proper physical distancing at all times.
Surugin Ramen House is open every day (except on Wednesdays) from 11 AM to 7 PM. You can call or text them at 09565617845. For updates and additional information, you can check them out on Facebook or Instagram.
READ MORE:
LOOK: This IG-Worthy Glass Café in Cavite is Worth the Drive down South
On Your Next Joyride, Take a Quick Coffee Break at This Cute Roadside Cafe in Silang, Cavite
Benguet Too Far? Enjoy Strawberry-Picking at This Farm in Cavite