These Pet-Friendly Tiny Houses in Cavite Are Perfect for Short and Sweet Getaways
Don't underestimate their size; these houses come with full amenities.
by Ina Louise Manto | August 26, 2021
If you're been dreaming of spending a night or two at a remote place that isn't that far from the Metro, these rustic houses in Cavite are the perfect venue for some time away from the noise of the city.
Tiny houses at Madeline's Ville
These houses may be tiny but they would still bring the comfort, relaxation, and change of scenery you've been yearning for. Nestled in Cavite, Madeline's Ville is the home of three 15-square meter loft houses fondly named Earth, Sunshine, and Blue Sky. Staying here would let you live your childhood fantasy of living in tiny houses. It would remind you of childhood days playing pretend with friends, and the best part is you can bring your furbabies too.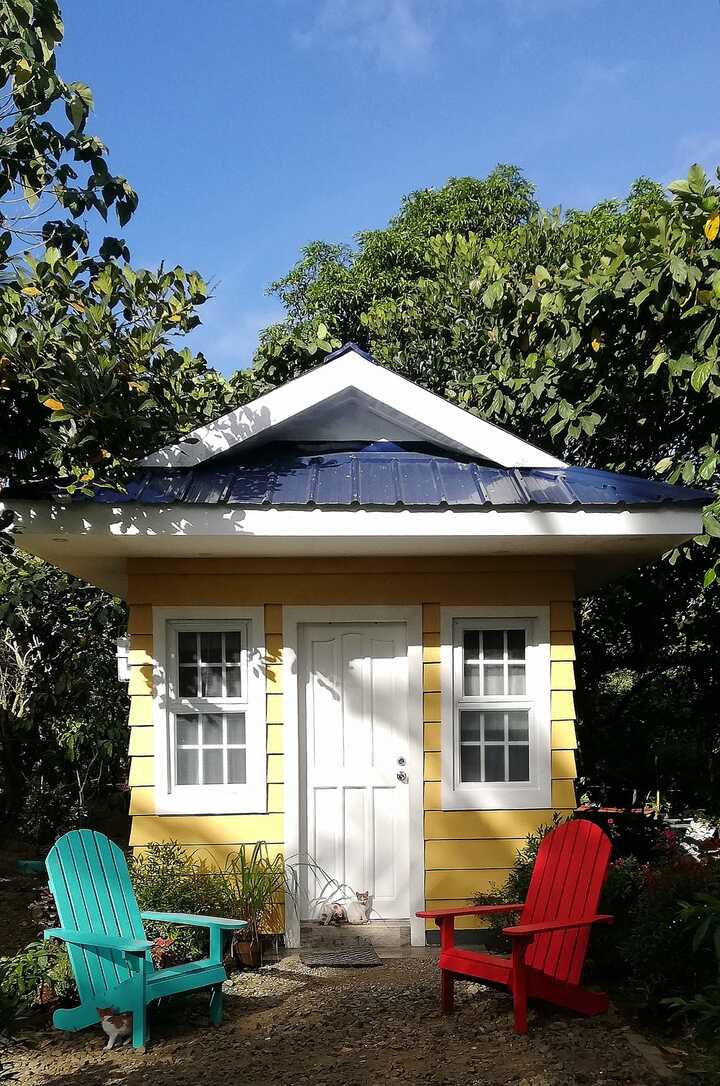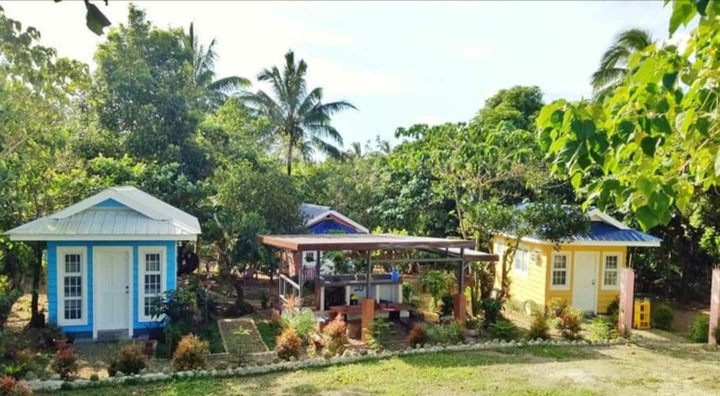 Don't underestimate its size – these tiny houses at Madeline's Ville come with full amenities, providing everything you'll need for a relaxing retreat in nature. You might think it's only ideal for couples but up to four guests can be comfortably accommodated here: two in the loft and two in the living area.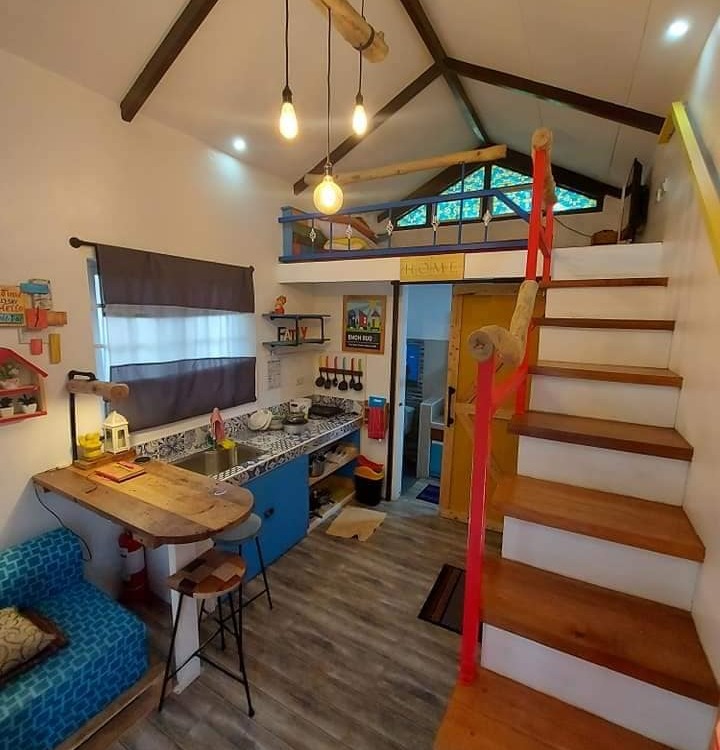 There's a gorgeous kitchenette lined with Mediterranean tiles complete with a fridge, cooking equipment, and a stove. All you have to bring are ingredients and you're in for a treat! There's also a common outdoor kitchen with a 12-seater dining table.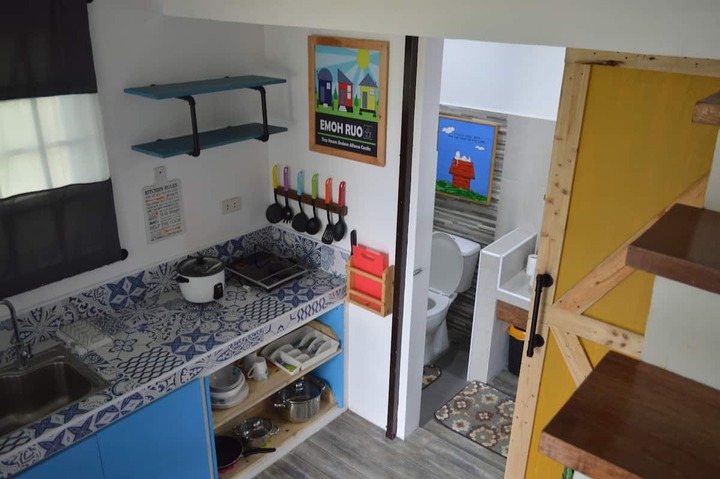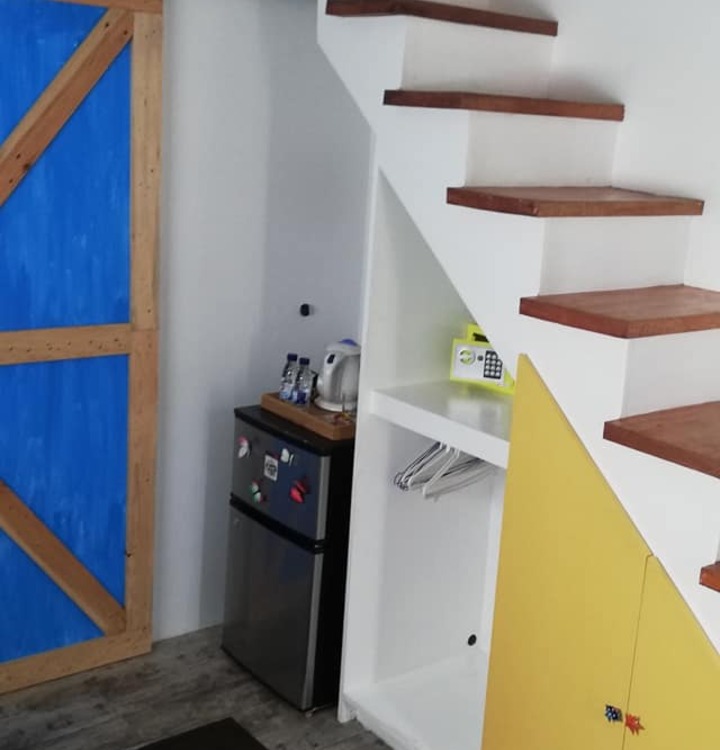 The charming loft also comes with a 32-inch TV, to keep you entertained if you want to stay indoors.
The space and nearby attractions
Madeline's Ville isn't for folks who still want to be connected to the world through the internet. The signal is spotty, so if you're looking for a hideaway where you can get off the grid, these tiny houses are for you. The small village is surrounded by a lush forest, giving you and your furbabies plenty of space to run around and soak in nature. When nighttime comes, the place is lit up with lantern lights, which makes the ambiance more relaxing.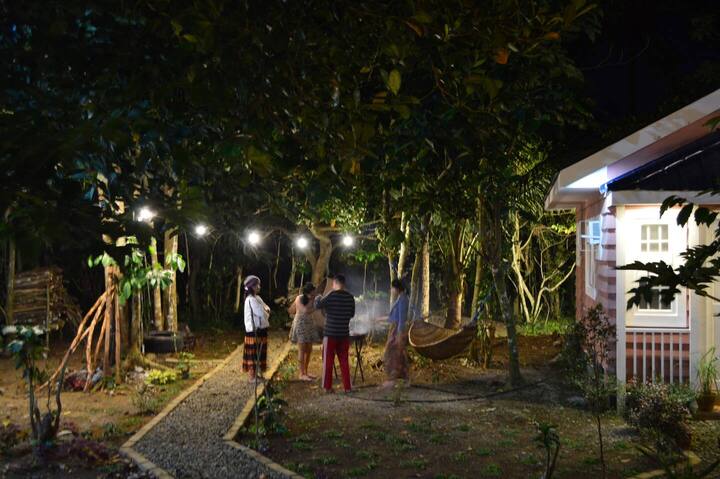 Just imagine grilling outside with cool weather! You can also find a bonfire area complete with chopped wood, allowing guests to further enjoy the great outdoors. Nothing's more relaxing than spending a night outside, just enjoying the breeze, the sound of crackling wood from the bonfire, and the hums of insects.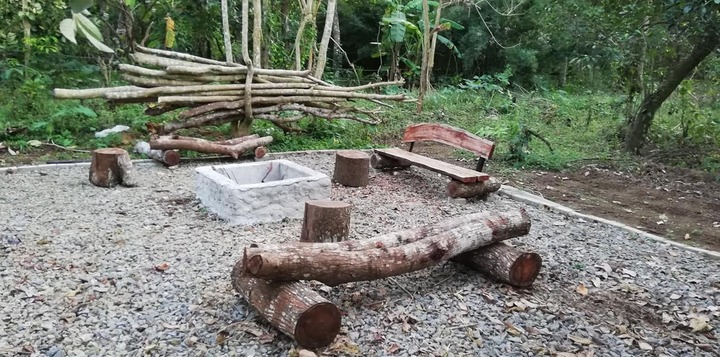 On warmer days, guests can also take a dip in the pool for an additional fee of P250 per person.
These tiny houses may be secluded but they are still near popular attractions such as Tagaytay, Sonia's Garden, Twin Lakes, Reptileland, and The Gingerbread House.
Rates at Madeline's Ville start at P2,500 per night.
Book your stay here. For travel requirements and inquiries, contact the Airbnb host or visit Madeline's Ville's Facebook page.