A Country in Mourning: Do's and Don'ts when Traveling to Thailand this Month
Tourists are expected to respect the country's grieving practices as they mourn the loss of their King.
by Therese Aseoche | October 19, 2016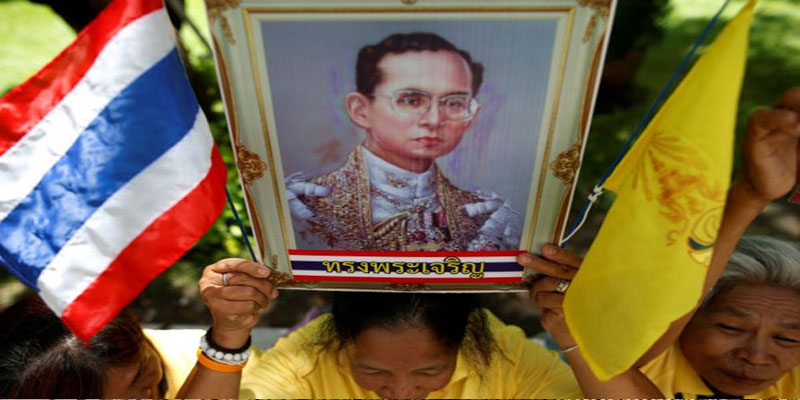 It's only been a week since King Bhumibol Adulyadej's death, and the effects of his passing can be felt throughout the nation deep in mourning. Tourists traveling to Thailand are expected to respect the country's grieving period in the way they dress and act, guided by a list released by Tourism Authority of Thailand.
If you're planning to travel to Thailand within the month, take note of the following dos and don'ts:
DO
Wear somber and respectful clothing, preferably in black.
Be sensitive to your neighbors when holding a private party indoors.
Visit Thailand's known tourist attractions, except Wat Phra Kaeo (Temple of the Emerald Buddha) and the Grand Palace where the Royal Funeral Rites are being conducted.
Check in advance or online if the shops you want to visit are open for business, and if concerts or events you wanted to attend are cancelled. (Read Khao Sod English's updates on these commercial areas and public events here.)
Take time to express your condolences at several locations around the country.
DON'T
Wear colorful party clothes in public.
Show inappropriate or disrespectful behavior.
Speak ill of the Royal Family, as it a serious crime according to Thailand's lèse majesté laws.
Expect to see and attend religious and cultural festivals around the country as most of them have been suspended.
Party too hard and get drunk.
Got more tips? Post them in the comments!