LOOK: This Exclusive Campsite is Perfect for a Reunion with the Barkada
The entire camp site is exclusive to your group.
by Ina Louise Manto | December 15, 2021
From going on weekly meals or short getaways, hangouts with the barkada turned into online parties and lots of ~drawing~ trips. Adding to your list of must-visit places with the gang is this campsite in Bukidnon, which you can rent exclusively for your long-awaited reunion.
The Camp at Sinuda
If you and your barkada believe in the thrill and magic of spontaneity, you might find yourselves booking a flight somewhere far from home for a much-needed getaway and reunion. Now that the weather is getting cooler, you might want to try roughing it out and spend a night or two huddled around a bonfire in The Camp at Sinuda.
The site is surrounded by nature – tall pine trees for the highland vibes and a view of the mountains on the horizon. Unlike other campsites, your stay will only be exclusive to your group, which is also ideal for huge families looking for a fun outdoor experience. Nestled in the province of Bukidnon, this hidden gem isn't your typical camping experience. Instead of pitching tents, your group will sleep in three cozy cabins complete with mattresses and pillows.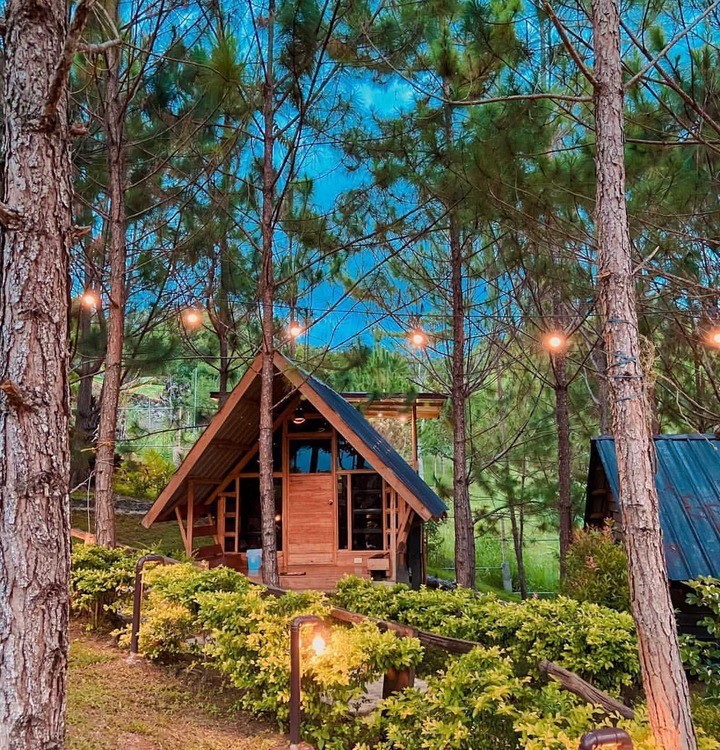 No camping experience is complete without being huddled around the bonfire. Everyone wrapped in jackets with a warm drink (or alcohol!) on hand, lantern lights in the background, and laughter as your music – it's a fond memory you'll remember for a long time.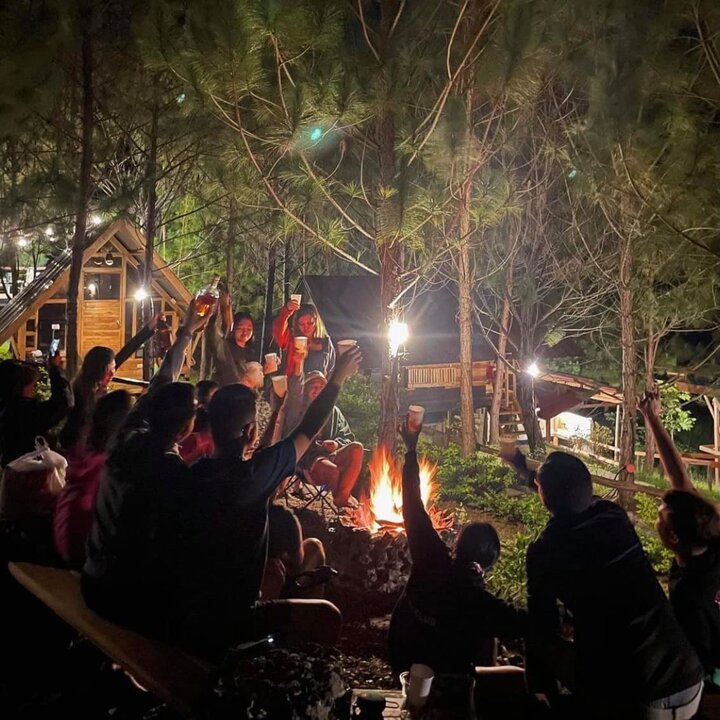 After a fun night, catch the sunrise and have an alfresco breakfast at the patio or deck.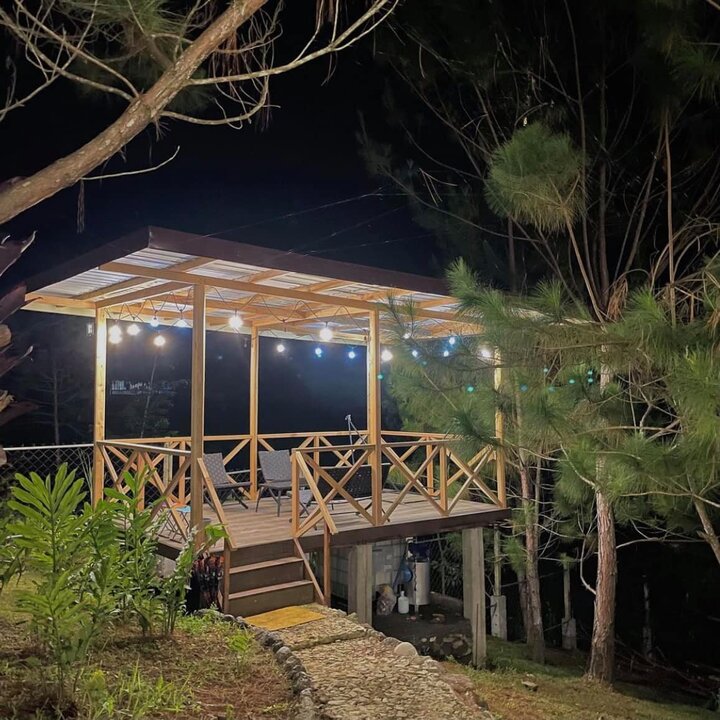 The Camp at Sinuda also has a kitchen with cooking equipment and a refrigerator, a dining hall, and a grilling area.
Wake Up Next to a Field of Strawberries through this Glamping Experience in Bukidnon
Wake Up Next to a Field of Strawberries through this Glamping Experience in Bukidnon
Ina Louise Manto | Apr 28, 2020
Camp Sinuda is located at Sinuda, Kitaotao, Bukidnon. Rates start at P8,000 for 15 persons and P10,000 for a maximum of 25 persons.
For inquiries, bookings, and more information on travel requirements, visit their Facebook page.