LOOK: This Wooden House on a Hill Offers a Serene Paradise in the Island Born of Fire
Enjoy the slow tropical island life in this tranquil home.
by Ina Louise Manto | January 25, 2022
Tucked in Bohol Sea and a few kilometers from Northern Mindanao, the small island of Camiguin isn't normally what you'll go for an island getaway, but it has many wonders waiting to be discovered. With little to no signal in some areas, it's the island perfect for those who want to completely disconnect from the noises of the city and enjoy days under the sun, discovering new hiking or diving spots.
Camiguin Volcano Houses
Tucked on a hilly side of the island, Camiguin Volcano Houses is a multi-level A-frame house that's perfect for barkadas looking into escaping the noise of the metro and reconnecting not only with nature but also with themselves. The gentle swaying of trees, chirping birds, and the glistening sea are just some of what you'll enjoy during your stay.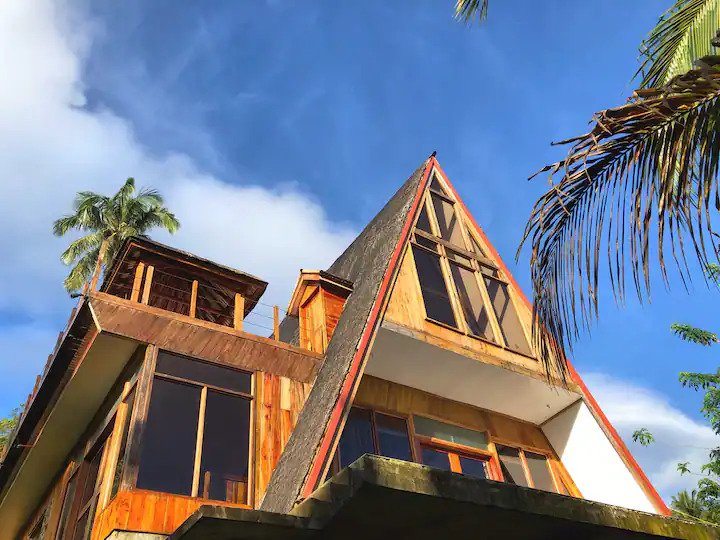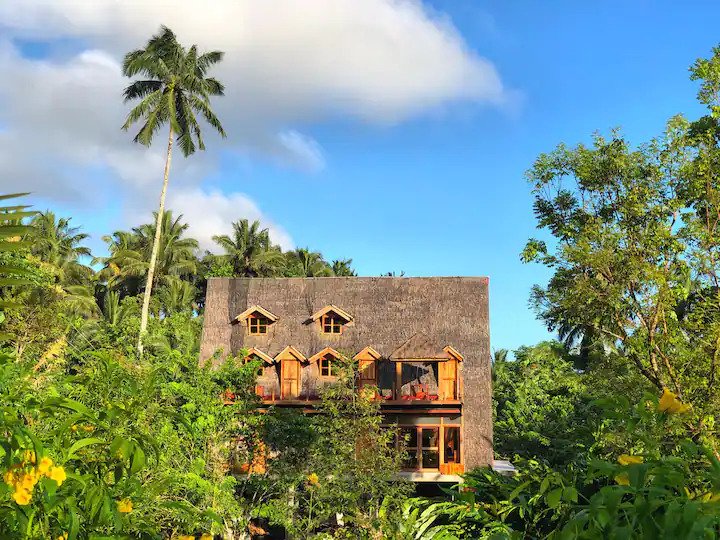 With large glass windows surrounding the entire house, making the most out of the untouched nature view wouldn't be a problem. It makes the space look brighter and bigger, and makes each corner even more snap-worthy. The house is designed to be open, so as not to obstruct the view surrounding it.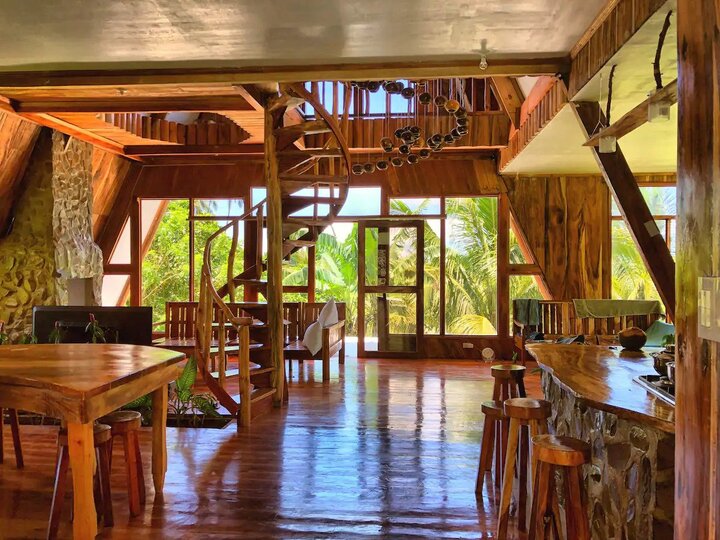 Ideal for a big group, the house has many common areas that are perfect for lounging and enjoying good conversation. Its interiors mainly feature wood and stones, making the house feel cozier and more rustic. Some common spaces include a spacious living area with a fireplace and a dining area.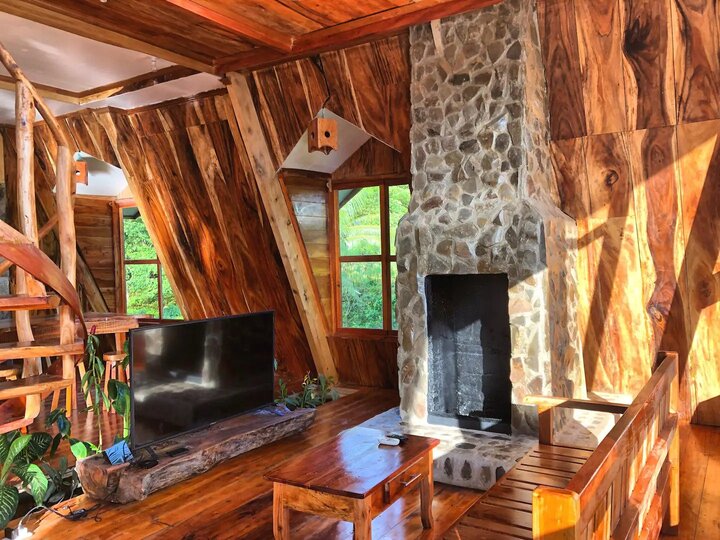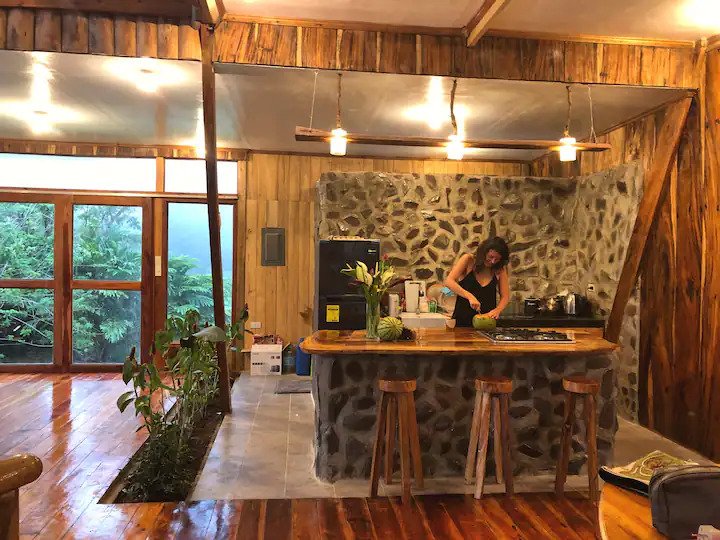 Every corner of this tranquil home is picture-perfect, including an indoor hammock on one of the floors.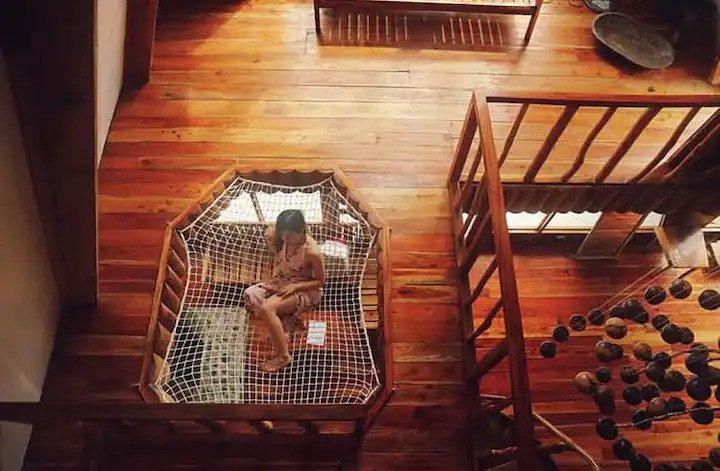 Its outdoor facilities are also a treat, such as a terrace/deck on the third floor where you can catch early morning meditation, breakfast, or have a simple late-night kwentuhan while enjoying the island's cool weather.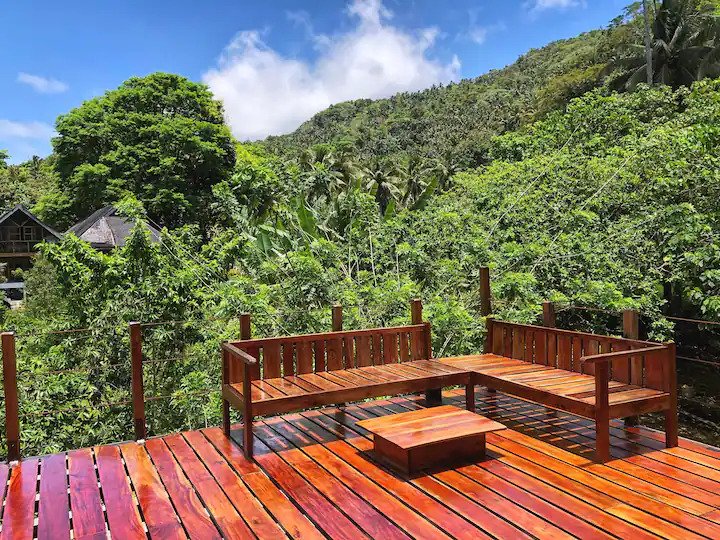 The Island Born of Fire: Must-Visit Spots and Activities to Try in Camiguin
The Island Born of Fire: Must-Visit Spots and Activities to Try in Camiguin
Ina Louise Manto | Nov 23, 2021
Rooms
There are five bedrooms in the house, which can comfortably accommodate up to 16 guests. All of the bedrooms have stunning views of the surrounding greenery and mountain, but if you want more views of the outside, Room C on the third floor also offers views of the distant sea.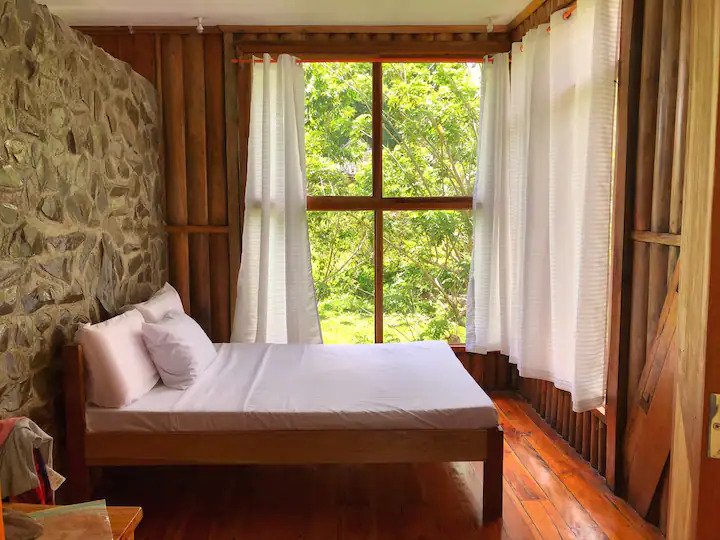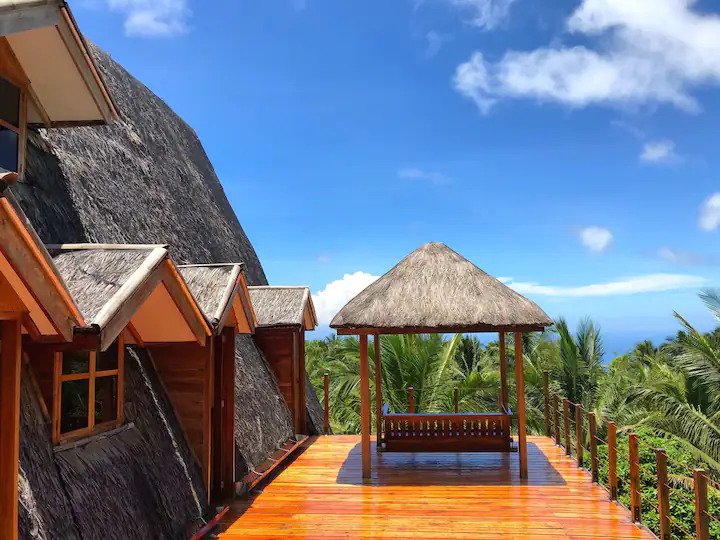 For those who want seclusion, the Attic Room is also one of the best rooms to call dibs at the house. It's only accessible through a spiral staircase and has a view of the blue sea on one side.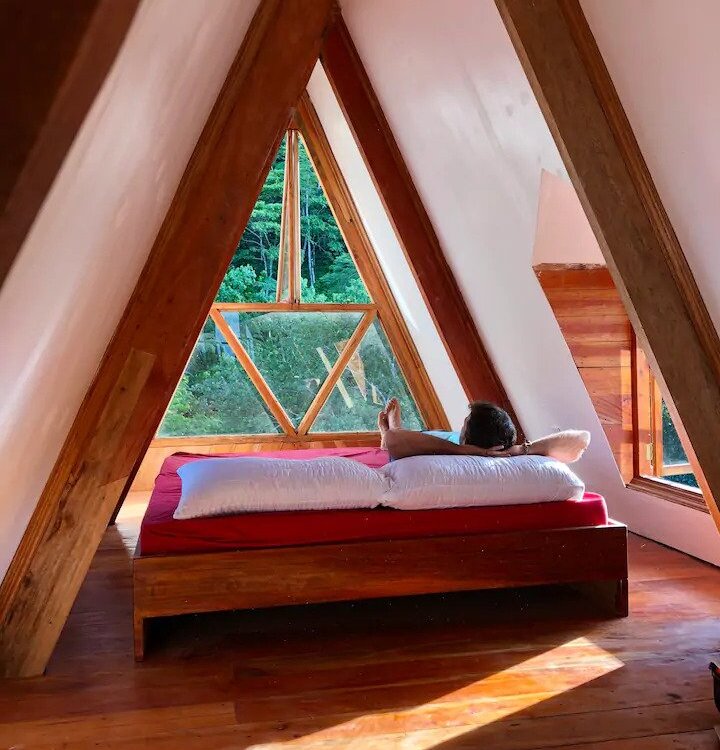 Rates at this A-Frame House start at P10,000 a night. Book your stay here.
[bb card path="/local-travel-destinations-without-rt-pcr-test-2021/"]
For inquiries and more information on travel requirements, contact the Airbnb host.