LOOK: Indulge in a Unique Glamping Experience at These Artsy Coccoons in Batangas
For a unique beach getaway.
by Ina Louise Manto | June 30, 2021
A spontaneous beach trip is always a good idea, especially when you find unique spots that would make your sea escapade even more fun. Nestled in two of Batangas' famous shores, The Cocoons are a newly-opened accommodation that will let you appreciate amazing art and enjoy a unique staycation experience.
The Cocoons
When going on a beach getaway, you'll typically get a kubo villa, an exclusive seafront home, or try roughing it out by camping. But scrap these usual accommodations – The Cocoons will give you a new resort experience unlike any other. Located in two beach resorts in Batangas, Club Laiya and Calatagan South Beach, The Cocoons are unique pods, also called cocoons, that any adventure-seeker would enjoy. You'll get the best of both worlds: comfort from a hotel room and the thrill of staying in a unique room.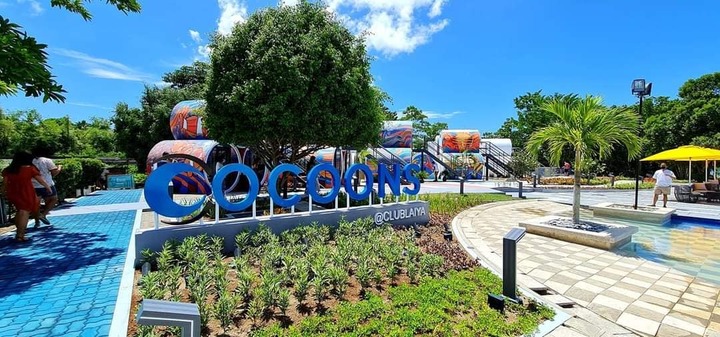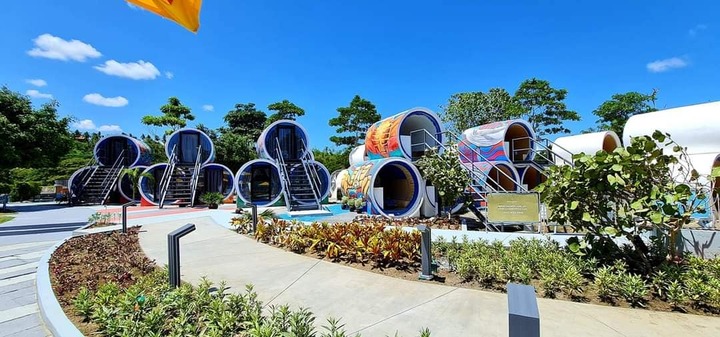 These cylindrical cocoons are made even more unique with its colorful murals that showcase different underwater animals. If you're a fan of murals or art, these cocoons are a treat!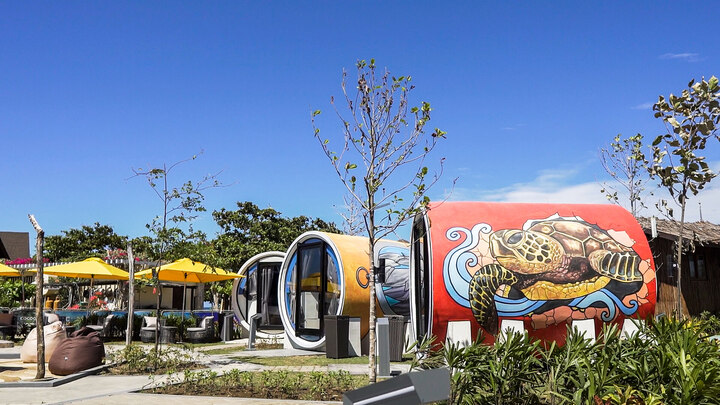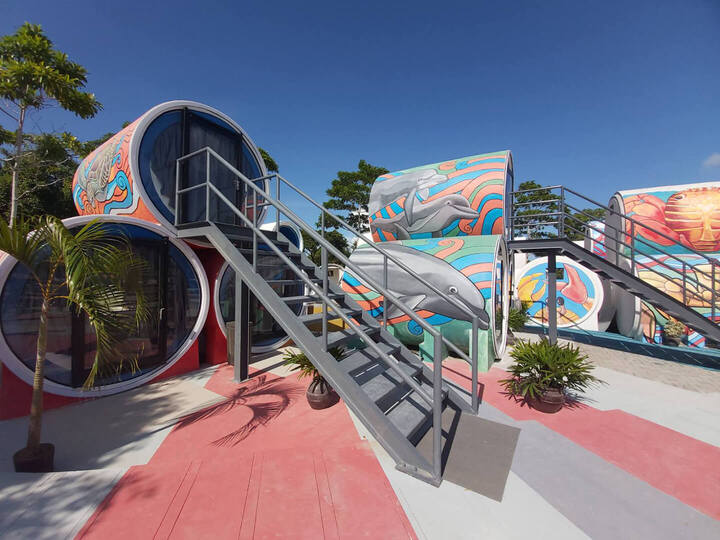 You can have a camping-like experience without having to skimp on comfort at The Cocoons. Each room is air-conditioned, has a comfortable bed for two, flat-screen television with cable, a safety deposit box, and a mini-fridge with snacks.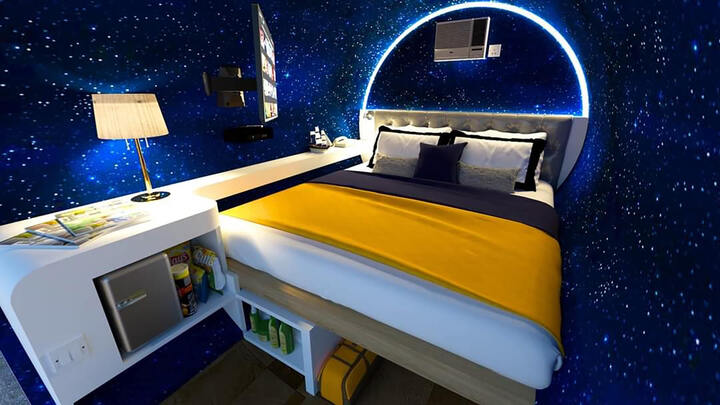 The art doesn't stop at its exterior walls – the interiors are also painted with intricate artwork, making the room look extra aesthetic especially at night.
Each cocoon also has glass doors, which will let you appreciate the view from your room, depending on where you stay: garden, poolside, and beachside.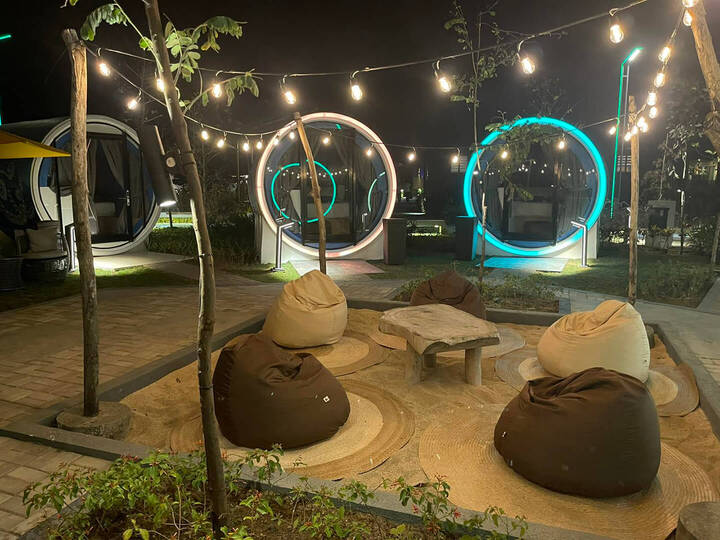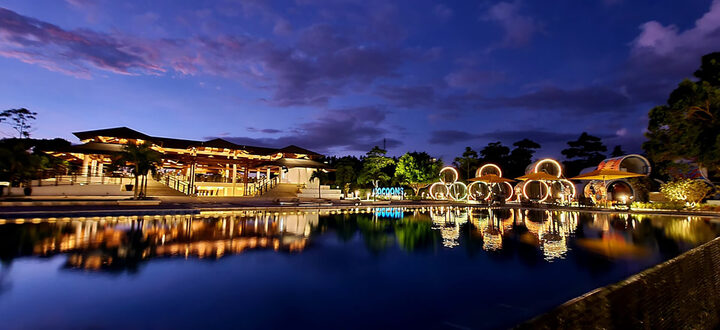 Where to find The Cocoons
The Cocoons are located in two Batangas resorts:
Club Laiya in Brgy. Laiya Aplaya, San Juan Batangas
Calatagan South Beach (CaSoBē) in Brgy. Sta. Ana, Calatagan, Batangas
An overnight stay at The Cocoons starts at P3,200 per night.
For more information and bookings, visit The Cocoons' official website.
MORE: Get Your Vitamin Sea Fix at These 8 Batangas Beach Resorts