Go on a Tropical Getaway at This Stylish Pad in the Heart of Angeles City
The Pad is pet-friendly too!
by Ina Louise Manto | June 11, 2021
Planning a quick getaway from the city? This is your sign to finally enjoy a change of scenery and have a few days filled with relaxation at a modern and stylish home.
The Pad Tropical Villa
Boasting tall ceilings, wooden accents, and modern interiors, The Pad Tropical Villa is a spacious 600 sqm private home nestled in the heart of Angeles City.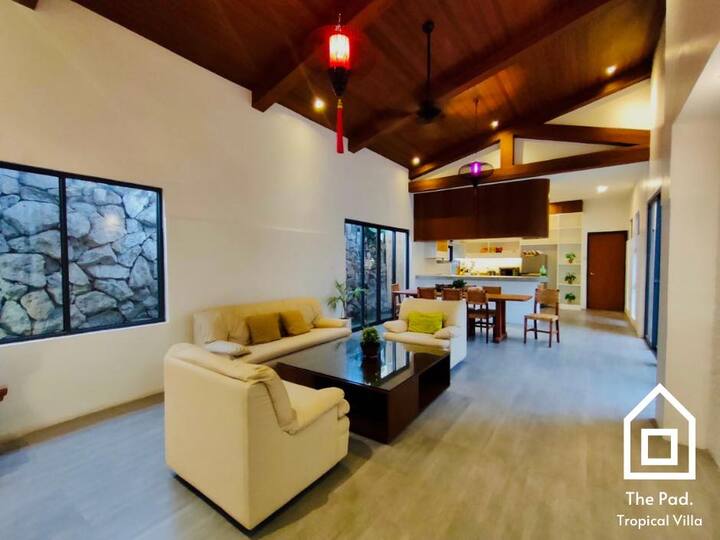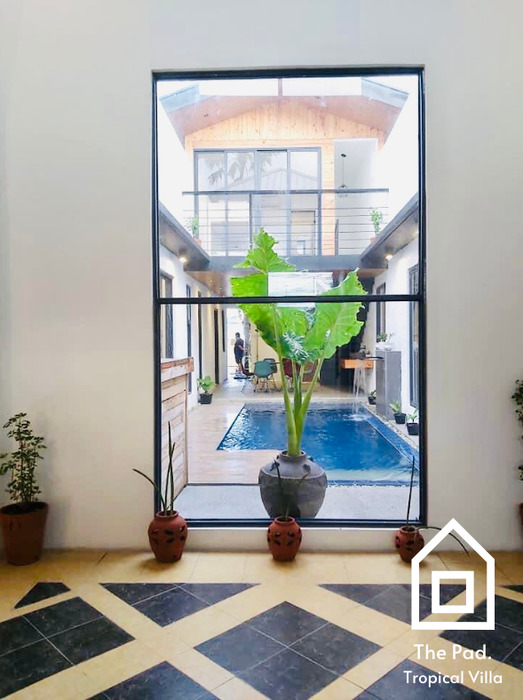 Unlike other villas where the swimming pool is usually found in the back or front yard, The Pad's unique U-shaped architecture makes the pool the literal central attraction of the stylish villa. Most of the walls surrounding the pool area are made of glass so you can enjoy the pool view from the dining and living room areas.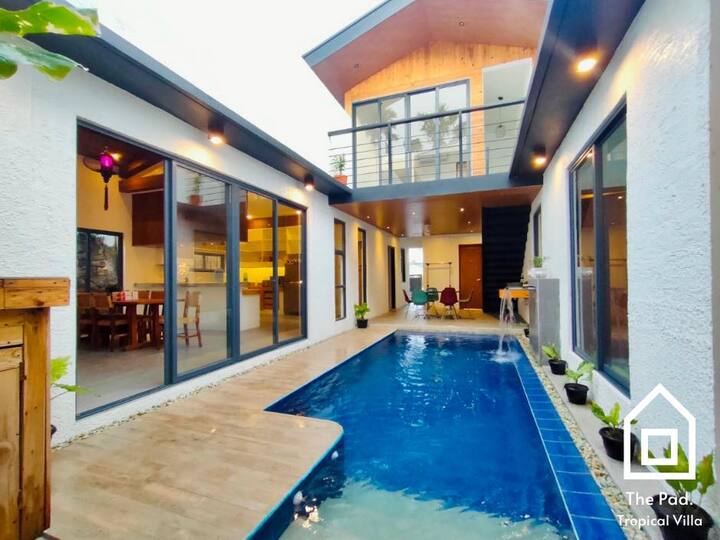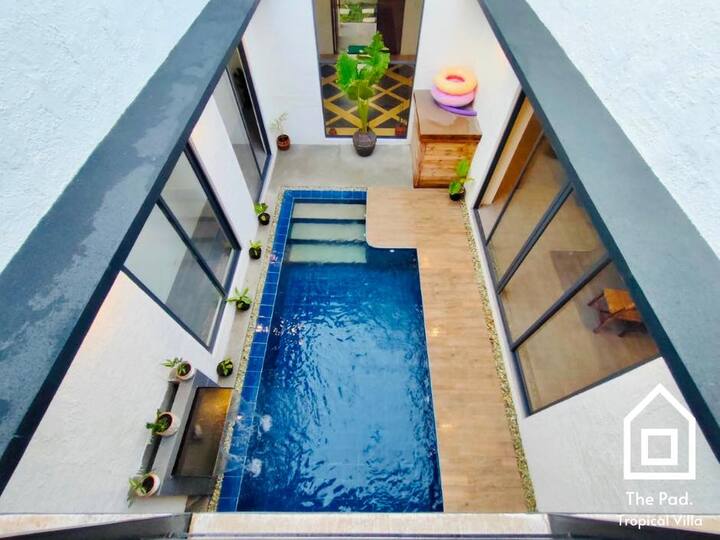 The two-story pad has five bedrooms: three air-conditioned rooms that can accommodate up to 10 guests, one room for helpers (which can be opened upon request), as well as an additional second-floor bedroom in case there would be 15 guests.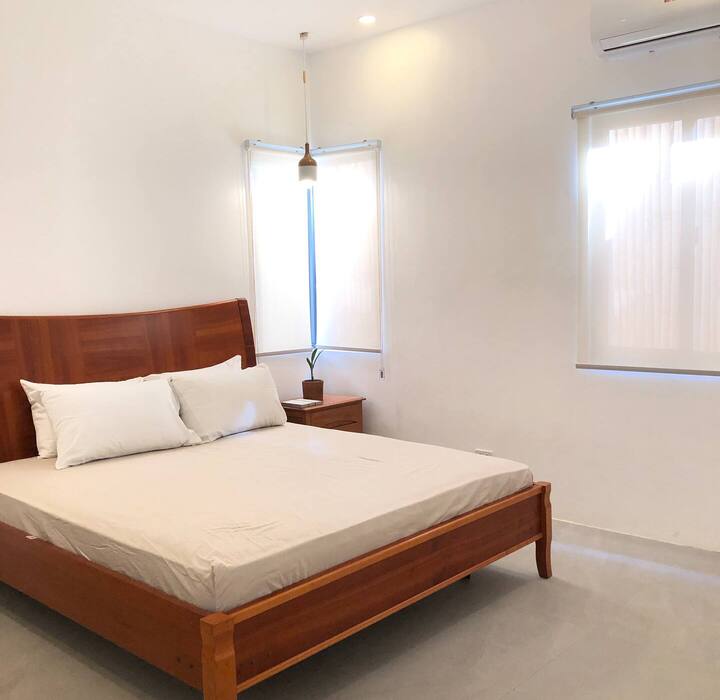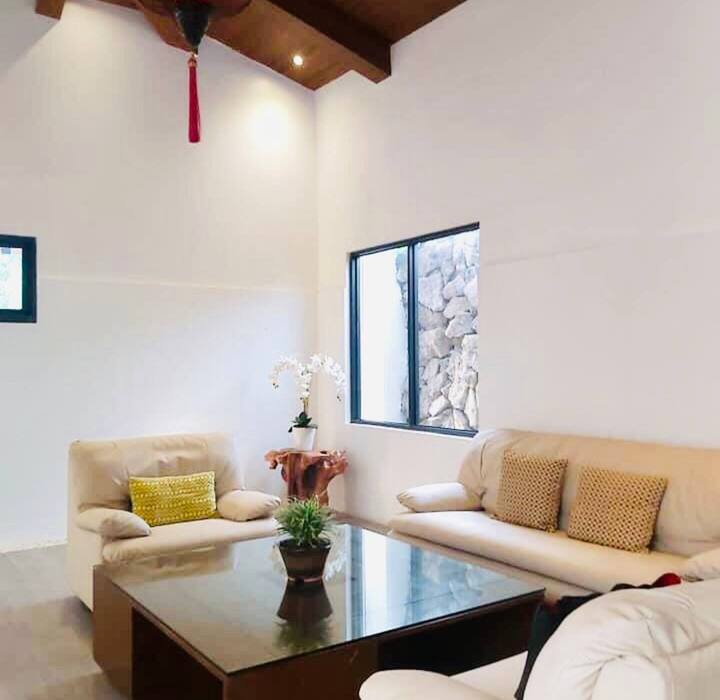 Preparing your meals won't be a problem at the villa – there are three cooking areas on the property. The stylish kitchen indoors has everything you'll need for cooking: rice cooker, electric oven, refrigerator, electric stove, and water dispenser. Guests are only allowed to cook rice in the main kitchen and the rest of the cooking must be done at the outdoor dirty kitchen or BBQ grill area.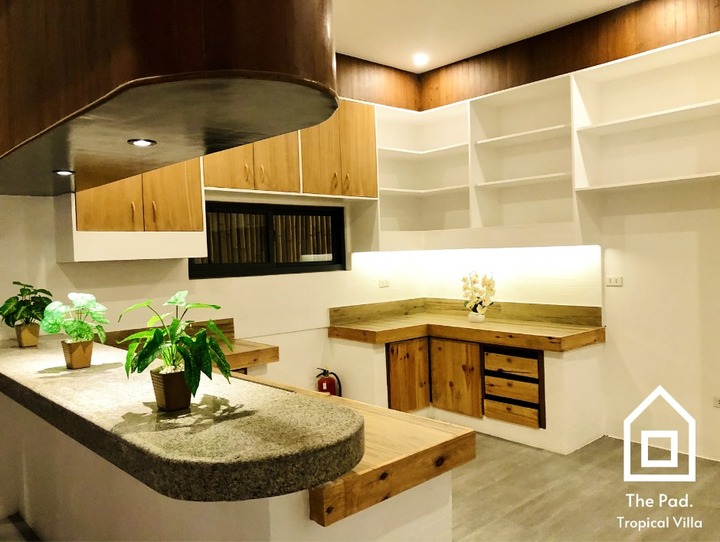 The pool area isn't just the outdoor space guests would enjoying spending time at The Pad. There's a half basketball court, badminton area, and picnic ground located in the backyard. Equipment can be borrowed, just talk to the caretakers!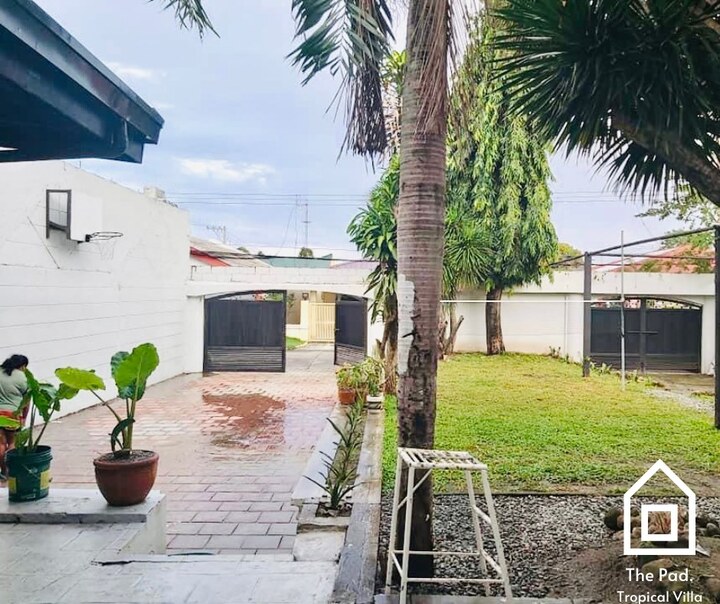 There's plenty of parking space too, with 1-2 cars in the main gate and up to 5 cards in the back yard.
Some house rules
Since The Pad is located in a residential area, quiet time must be observed from 10 PM to 5 AM. Guests are also expected to bring their dinnerware, towels, and blankets for safety. Pets are also welcome at the house, so don't worry about leaving your furbabies behind.
Rates at The Pad Tropical Villa start at P11,571 per night.
The Pad Tropical Villa is located in Timog Park Subdivision, Angeles City, Pampanga. Book your stay here.
More places to see in Pampanga: 
LOOK: This Old Warehouse in Pampanga Will Be Your Dream R&R Location
This Pampanga Hotel Lets You Have a Room With a Private Garden and Outdoor Tub
Pretty Cafes in Pampanga That You Should Visit for an IG Snapshot