LOOK: This Beach in Aurora Turned Pink After Thousands of Alamang Wash Up on Shore
Craving for bagoong?
by Jon Christoffer Obice | June 08, 2021
Just when you thought you'd seen it all, Mother Nature continues to surprise us. This quaint little beach in Casiguran, Aurora transformed overnight when its powdery sands turned into a vibrant pink color. How? Colonies of alamang had covered the shore.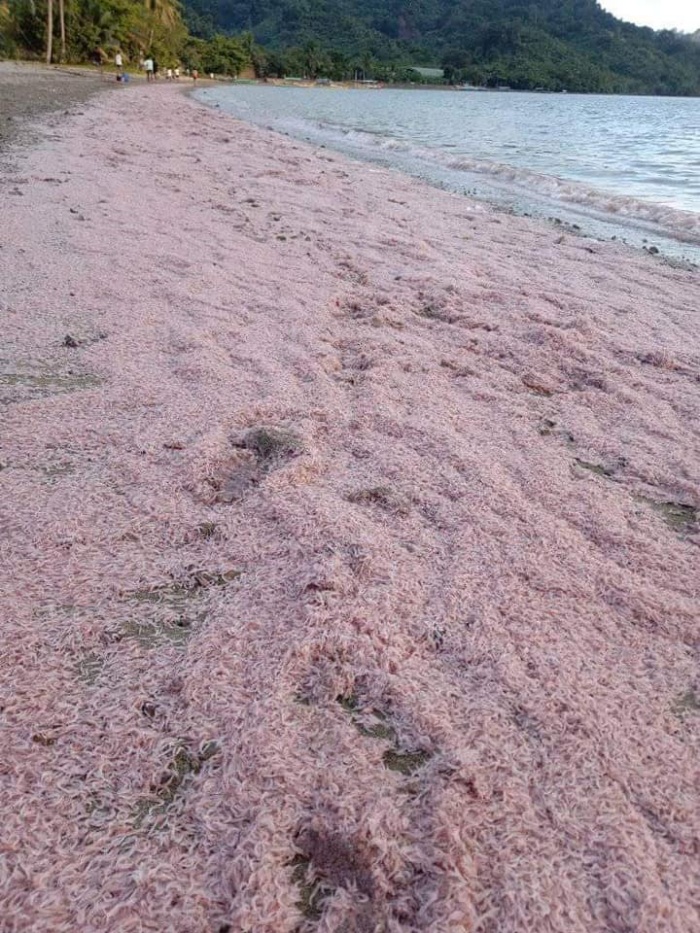 Facebook user Donna D. Fronda uploaded a series of pictures of the serene beach on June 3. According to the Barangay Cozo resident, it was around 5 pm when she witnessed the shore turned to this bright pink hue. She then decided to take photos of this strange occurrence and share them online.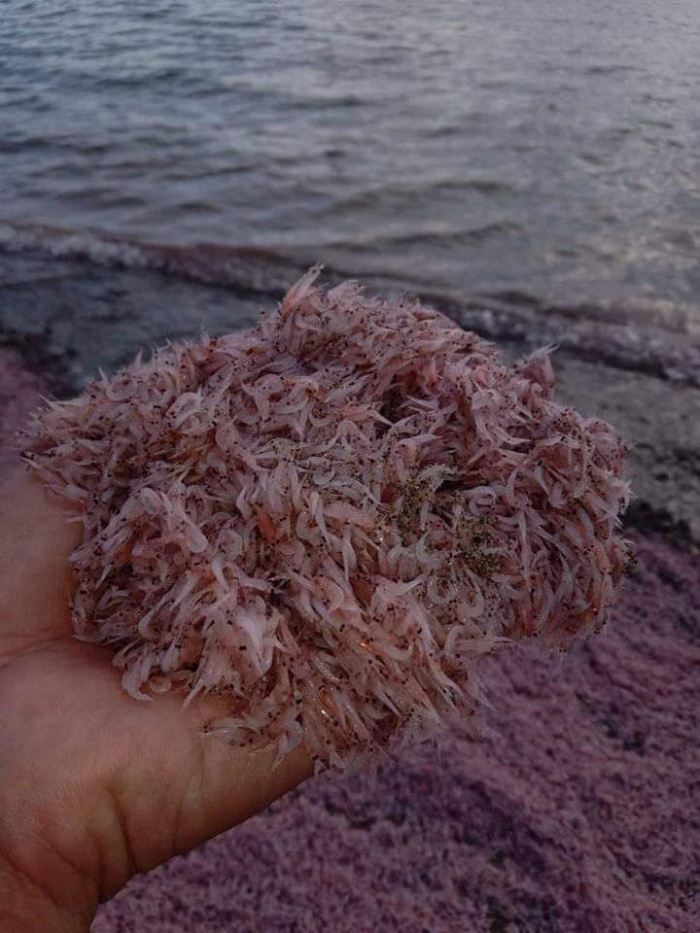 Though this phenomenon may look bizarre to most of us, this isn't new for beachside residents like Donna. In fact, thousands of alamang regularly wash up on beaches in this part of the country around June every year, an event that Barangay Cozo dwellers consider as a miraculous gift from the ocean.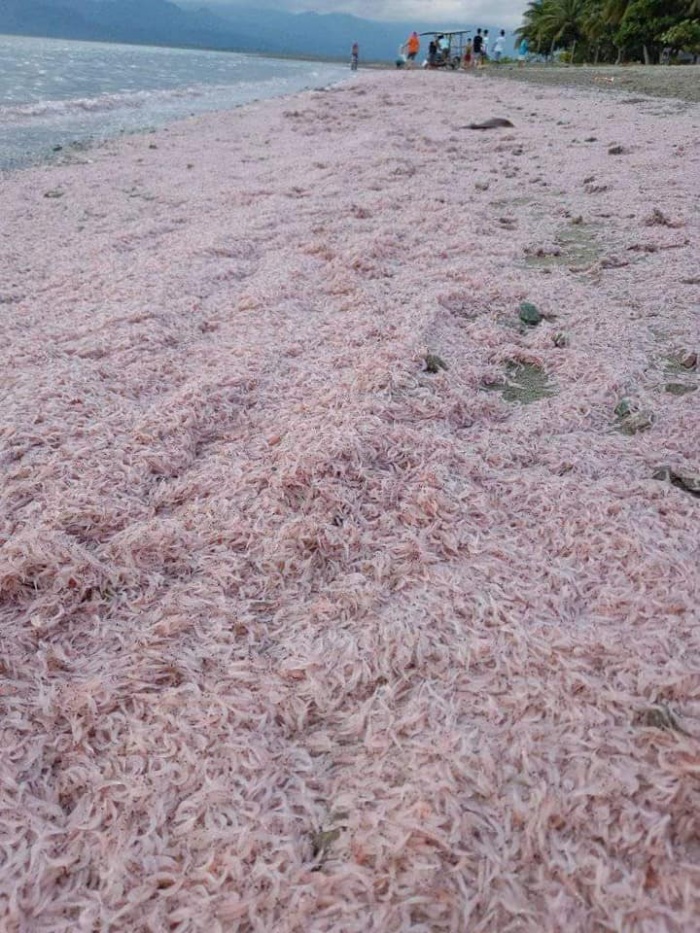 "Hindi na po pinapansin sa amin. Dahil hindi na ito ang unang beses na mangyari sa lugar namin," Donna told local newspaper The Daily Tribune.
"Normal na po sa amin ang ganyan. Tuwing buwan po ng June talagang dumadagsa po ang mga alamang dito sa amin," she continued.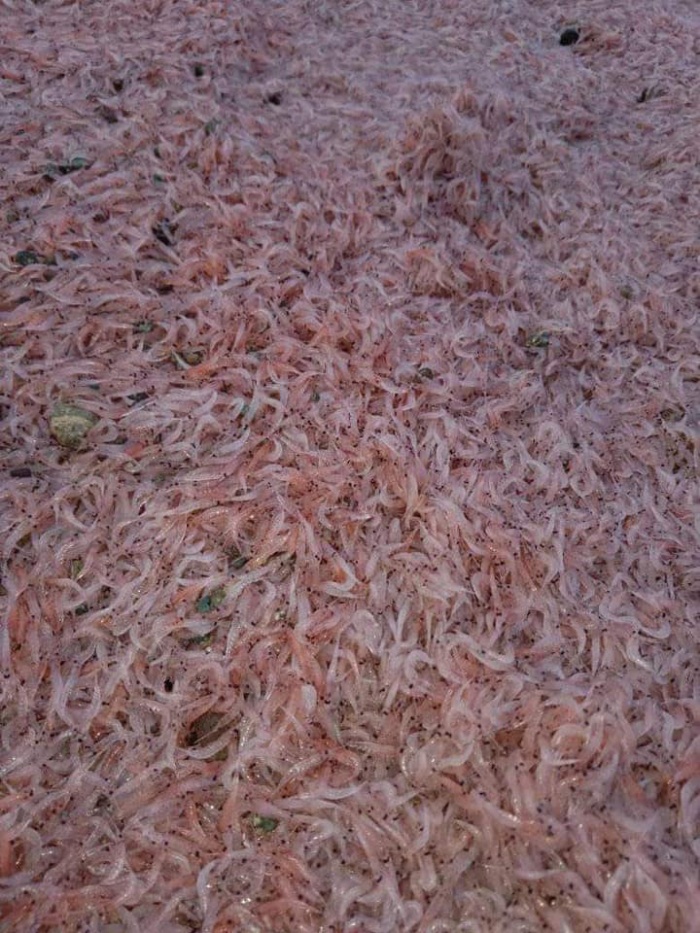 Meanwhile, netizens are itching to go to this part of Casiguran to see the miracle themselves. As for the residents of Corozo? The only thing missing for them is green mangoes.
Other pink beaches in the Philippines
You don't need to look elsewhere for some of the world's unique beach spots. The Philippines has enough of them for you to explore, including all the amazing pink-sand beaches.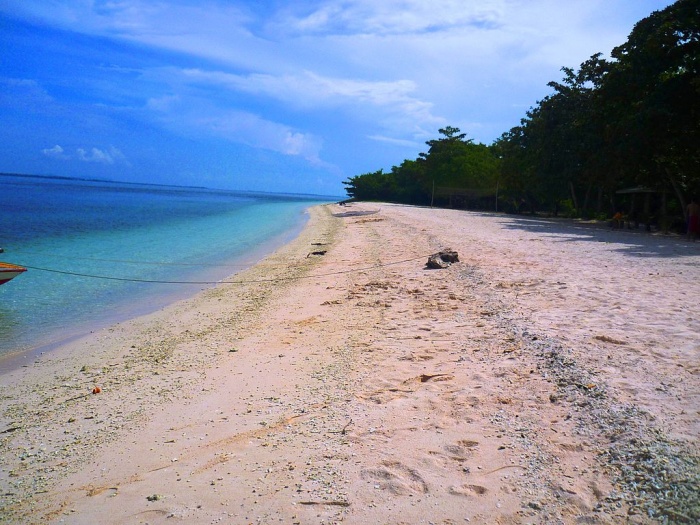 Like the one on the Great Santa Cruz Island in Zamboanga del Sur that is renowned for its bright, red-pinkish hue that comes from the crushed shells of the microscopic invertebrate Foraminifera. Truly a wonder to witness, National Geographic listed this destination in their "21 Best Beaches in the World" in 2017.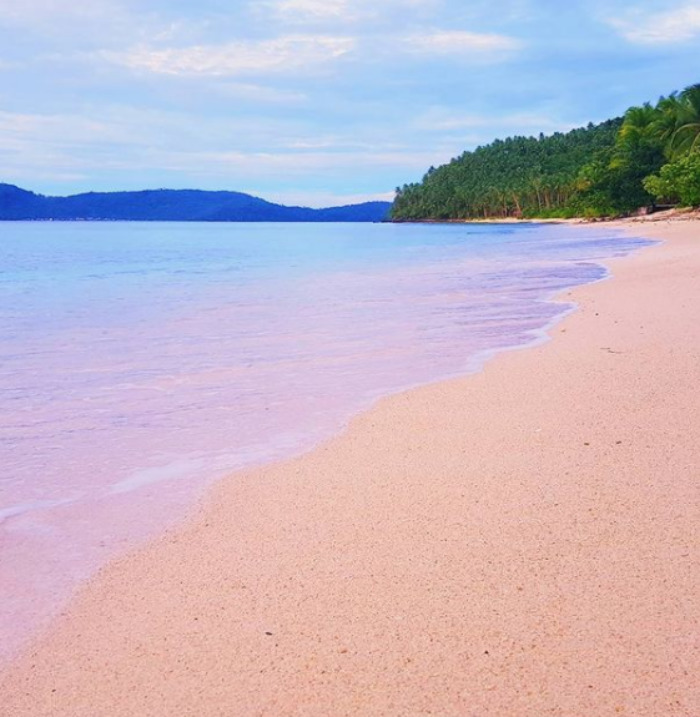 Another example is the rose quartz-tinged beach on Sila Island, Northern Samar. San Vicente beach attracts tourists around the globe. This 92-meter-long uncharted strip is lined with coconut trees, stunning rock formations, and charming coral reefs. 
READ MORE: 
LOOK: Stunning Drone Shot Shows Thousands of Jellyfish in Palawam
5 Extraordinary Pink Sand Beaches in the Philippines You Should Visit
This Hidden Glamping Gem in Aurora Lets You Sleep on the Sand in Style