Things to Do this Month: February 2017
Ready for February?
by Therese Aseoche | January 30, 2017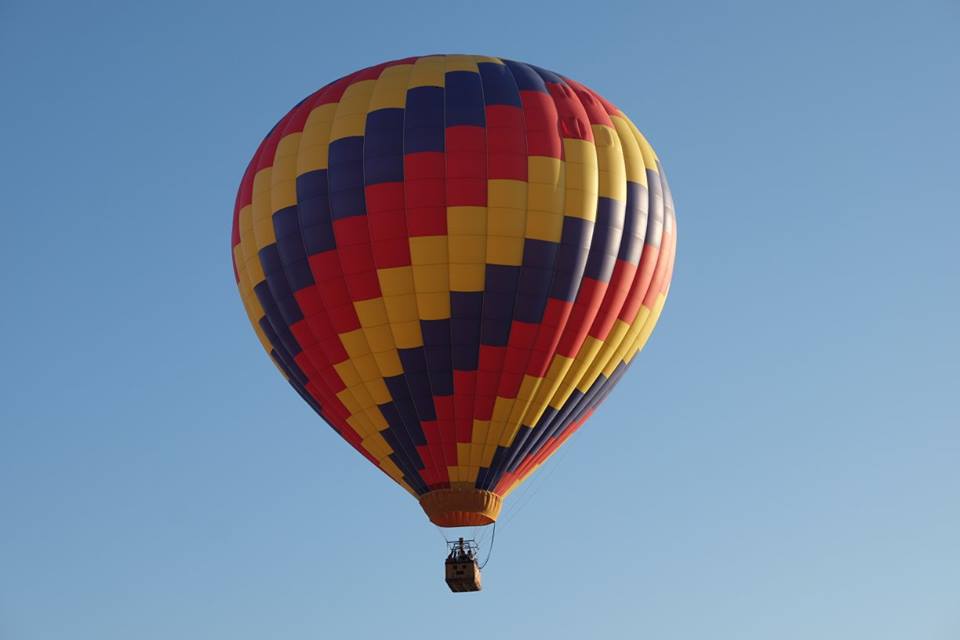 Rejoice artists and art enthusiasts! February is the best month to appreciate the local art scene with the numerous events happening around and beyond the Metro every week that promote art, culture, and more. Start marking your calendars now and enjoy a month-long Valentine's date with your friends, your family, your significant other, and of course, yourself.
Week 1
Kickstart your month by appreciating local theater actors and musicians with the Tagaytay Art Beat 2 and Ang Walang Katapusang Sequel, two major shows that are happening simultaneously over the February 4 to 5 weekends.
Tagaytay Art Beat 2 will be held at Museo Orlina, Tagaytay from 12 noon onwards on February 4, and will feature performances by well-known and loved indie bands like Autotelic, Jensen and the Flips, and The Ransom Collective, as well as live exhibitions throughout the day. Check the official event page on how to get your tickets.
If you're not up to traveling down south, you can enjoy a heart-wrenching theater performance by Astrosininglaya Theater Company called Ang Walang Katapusang Sequel. It's going to be a fourth wall-breaking show set at Splice Resto Bar, Greenfield District where the audience becomes part and witness to the stories of different individuals at the bar. Their show will run on February 4 at 9PM, and February 5 at 3PM and 7PM. Check the official event page on how to get your tickets.
Or you can jumpstart your art crawl by visiting Makati Shangri-La Hotel for an exhibit on Salvador Dali and his 24 works of art. Running until February 14, the exhibit will be held at the Hiraya Gallery and will include prints from his "Divine Comedy" series inspired by Dante's novels, and a rare folio edition of John Milton's "Paradise Lost."
Week 2
You can start getting the best deals on airfare and tour packages at the 2017 Travel Tour and Travel Trade Expo from February 10 to 12 at the SMX Convention Center. It's best to come early to avoid snaking lines and long waits.
Or, spend your weekend at Clark, Pampanga for the widely celebrated Hot Air Balloon Fiesta. Visit their website for more details on how to secure a ticket to the event.
Budding artists can try their hand at nude figure drawing at The Lifedrawing Setup event by WHOAREMARO. It'll be on February 11 from 7 p.m. onwards at Warehouse Eight along Chino Roces, Makati. Just bring your own materials and enjoy a four-hour drawing and painting session to the music of No Rome and Moon Mask, and cocktails by Bacardi. Check the official event page for more details.
This week will also be the start of Art Fair Philippines' 10 Days of Art, a series of events around the Metro involving galleries, museums, restaurants and bars, and retail establishments to promote widespread appreciation for the arts beyond the fair itself. You can know more about the events which will commence on February 9 on its official website.
Week 3
Don't miss the annual Art Fair PH from February 16 to 19 at The Link Carpark, Makati which is said to be bigger and better than ever before. This 4-day exhibit will culminate Art Fair Philippines' 10 Days of Art and will feature 46 exhibitors plus 10 commissioned artists, talks by influential people in the local and international art scene, and will provide daily trips to nearby museums around the Metro.
There will also be a 2017 Art Market hosted by Art in Island that will run every third weekend of every month beginning February 18 to 19. From 11 a.m. to 7 p.m., you'll have an opportunity to meet local artists selling art and handmade goods and sell your own too.
Also a not-to-be-missed event is the annual UP Fair at University of the Philippines Diliman. Running from February 14 to 18, the fair has always been known to host a great line-up of bands every night. Check UP Fair's official Twitter page for updates on the entire festival as well as information on the different nights.
Week 4
To end your art-filled month, head to Komiket, a Filipino Komiks Market which aims to promote new local comic artists to frequent and newbie readers. It'll be held at Centris Elements Quezon City from 9 a.m. to 7 p.m.
Or why not take the time to learn something new by enrolling in the Basic Mountaineering Course and Emergency Response Training by Pathfinders Outdoor Club? For that weekend, you'll be staying at Camp Aguinaldo and will be taught the basics of map reading, caring for and treating patients, and other rescue skills that might come in handy one day. Check the official event page for more details on how to secure your slot.
You can also set a date with your friends at BELOW Night Club at New World Hotel, Makati for Underground. Party and chill to the captivating music of Jess Connelly and CRWN, and enjoy free flowing drinks all night!
What other events in February are on your radar? Share them with us in the comments below!