This Siargao Resort Lets You Embrace the Island Life with Its Unique Stays
Go surfing this summer.
by Ina Louise Manto | March 12, 2021
Planning to go a little extra for your summer outing and looking into flying out of Luzon? Known for its famous waves, Siargao has been a top destination for getting some sun and sea during the summertime. Whether you're looking for a trip accommodation or your next work-from-home spot, Alpas Siargao will be your home away from home.
Alpas Siargao
Coming from the Filipino word "alpas" meaning "to become free or break loose", Alpas Siargao is the perfect accommodation for tourists who want to break free from their busy lives, enjoy Siargao's famous waves, and embrace the island life. Nestled in the heart of General Luna, Alpas Siargao is a hostel owned by former MYX VJ Chino Lui Pio and Hale vocalist, Champ Lui Pio. The brothers opened the quaint hostel in 2018, and it has built a community over the years since its opening.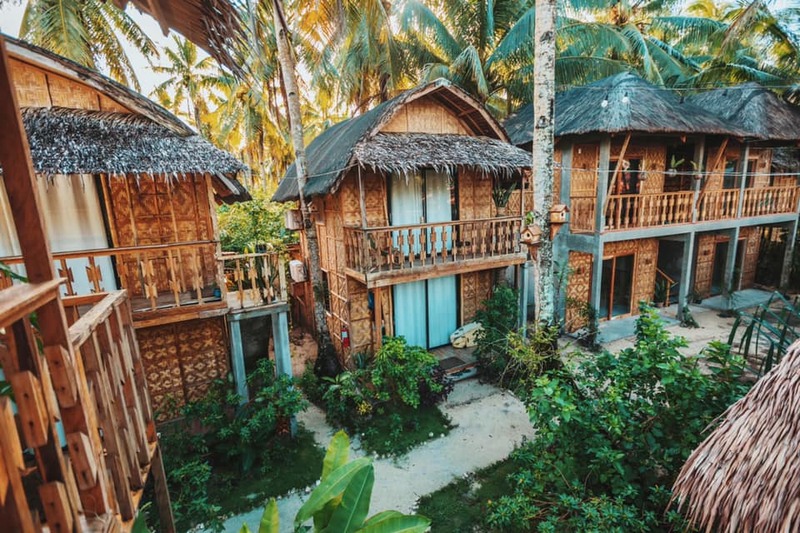 Just a 200-meter walk from General Luna Beach, Alpas has its own cafe, completing the dream tropical getaway: rustic rooms, amazing food, and proximity to one of the island's famous beaches. In case you want to go island hopping, Guyam Island is less than 2 kilometers away from the hostel.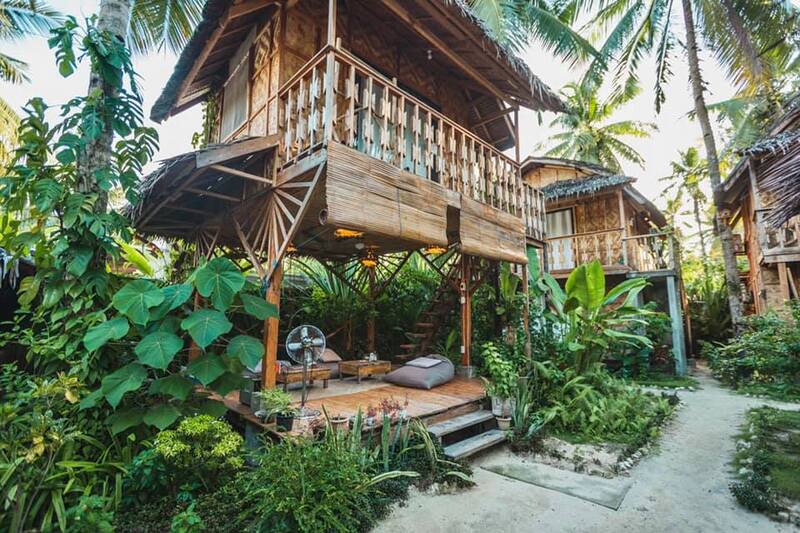 Alpas Siargao also isn't just for guests who wish to go on a quick getaway. If you're planning to leave home for a while and have a complete change of scenery for work from home, Alpas allows month-long stays starting at P4,000. Included in this package are the use of a hot shower, internet, kitchen, and grill – they make working by the beach possible.
Boasting nipa huts and wooden materials, Alpas Siargao embraces the island vibes with their accommodation:
Julie and Nelly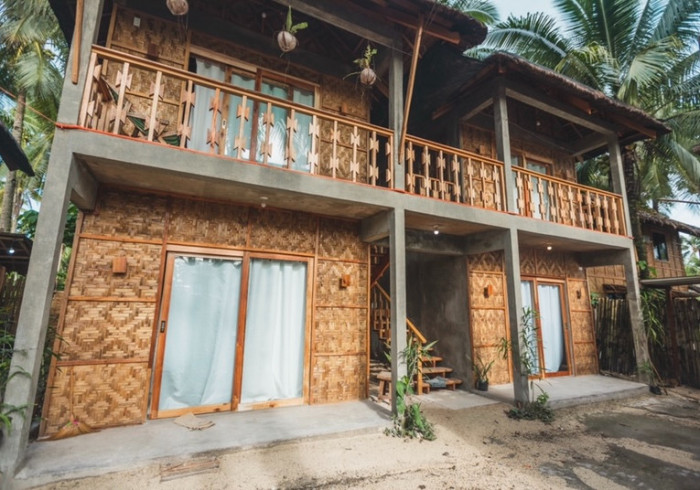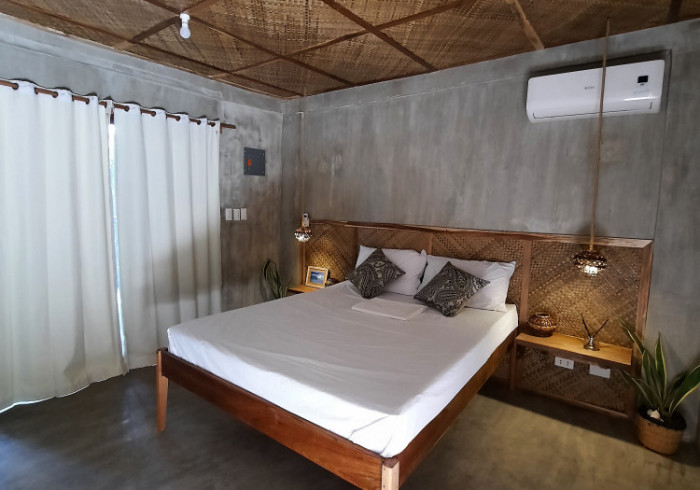 Julie and Nelly is the hostel's newest addition to its growing number of rooms. They're private rooms that can accommodate two people, which is perfect for couples on a romantic getaway or friends. Rates start at P2,999 per night.
Papo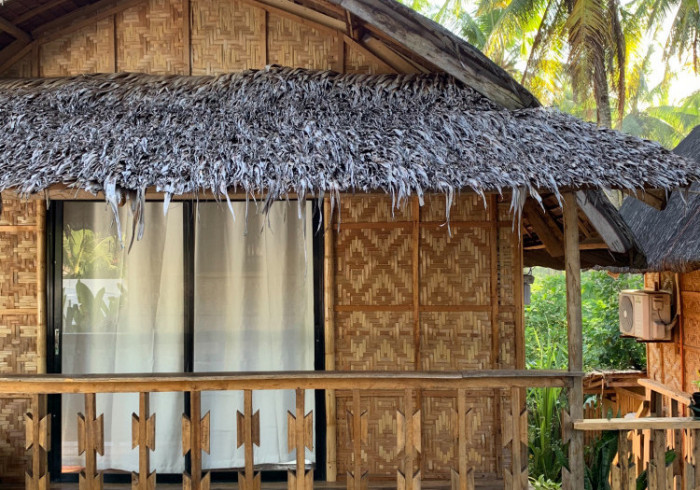 A private room that can accommodate up to four guests with rates starting at P2,499 per night. If you're coming with your family, Papo is the room to go for.
Marita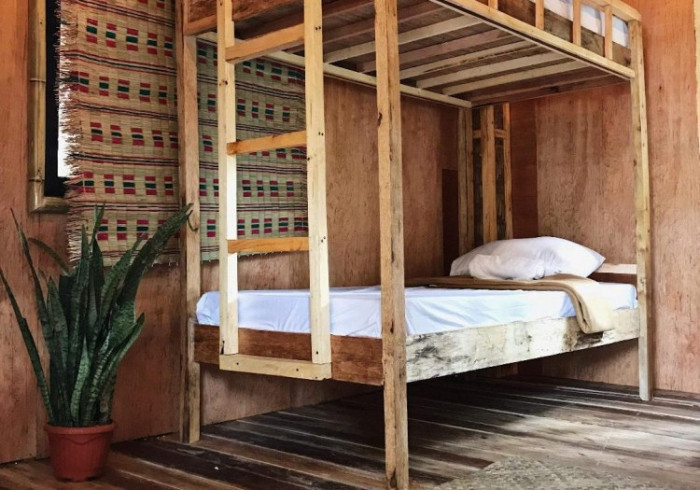 Marita is a room perfect for groups staying on the island. Featuring wooden bunk beds, this room can accommodate up to six people, with rates starting at P699 per bed.
Donna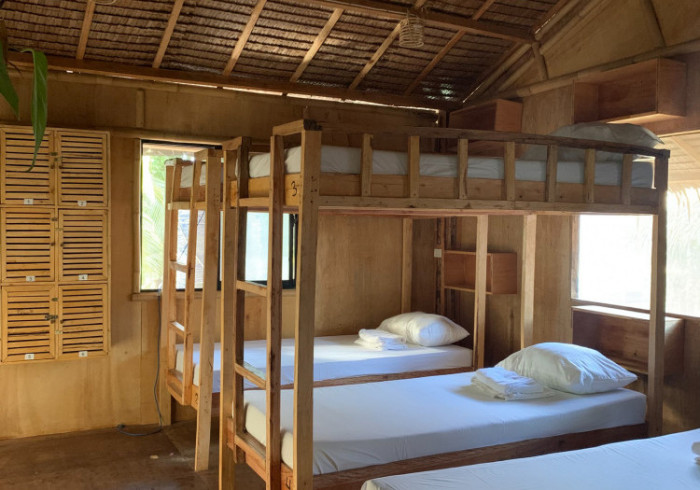 Another ideal room for big groups or individuals who want to share accommodation, the Donna also has wooden bunk beds that can accommodate up to eight guests. Rates start at P599 per night.
Claire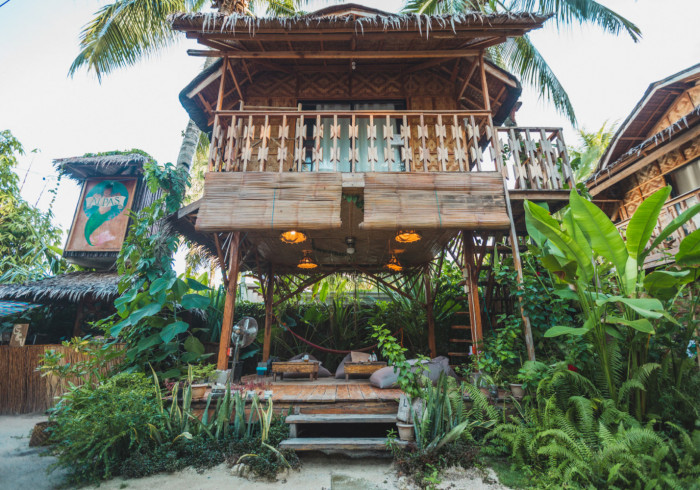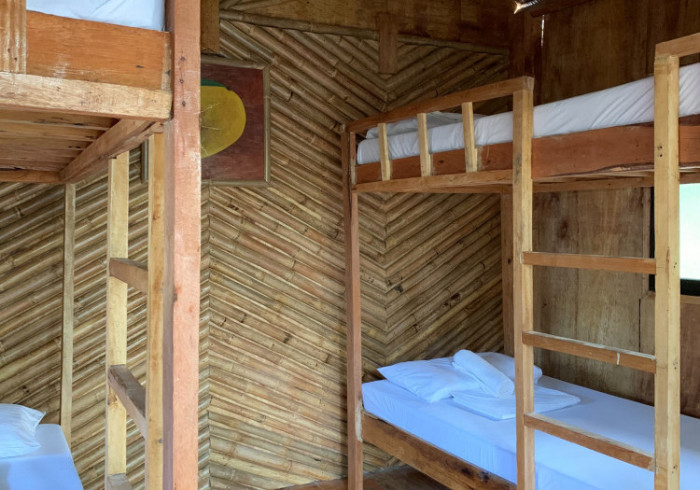 Claire is another shared room that's ideal for smaller groups as it can accommodate up to four people. The best thing about this room is it has its own lounge area on the ground floor. Rates start at P599 per bed.
Travel requirements for Siargao tourists
Before you book your tickets to Siargao, here are important travel requirements to take note of:
Location: Tourism Road, General Luna, Purok 5, 8419 General Luna, Siargao
For more information, inquiries, or bookings, visit Alpas Siargao's official Facebook page.