Travel Expectations VS Reality: What Is Paris Syndrome?
What if your dream destination isn't exactly what you pictured?
by Ina Louise Manto | September 18, 2023
After staying indoors for a couple of years, it's no wonder that many are still in their revenge travel era or some are just getting started. During the period we stayed indoors, we've romanticized what exploring the world would be like again, which includes idealized versions of our dream travel destinations. But what if you finally treated yourself to a dream vacation but it didn't really live up to your expectations?
Paris Syndrome is real
Oh, to walk the scenic streets of Paris wearing your best outfit while munching on a freshly baked croissant with coffee on hand. And when the timing is right, you might even fall in love here! These are just some scenes we daydream about or see in media, which makes the City of Lights a top destination on many travel bucket lists. In fact, over 44 million tourists visited Paris in 2022, making it the world's most visited city of the year, according to Euromonitor.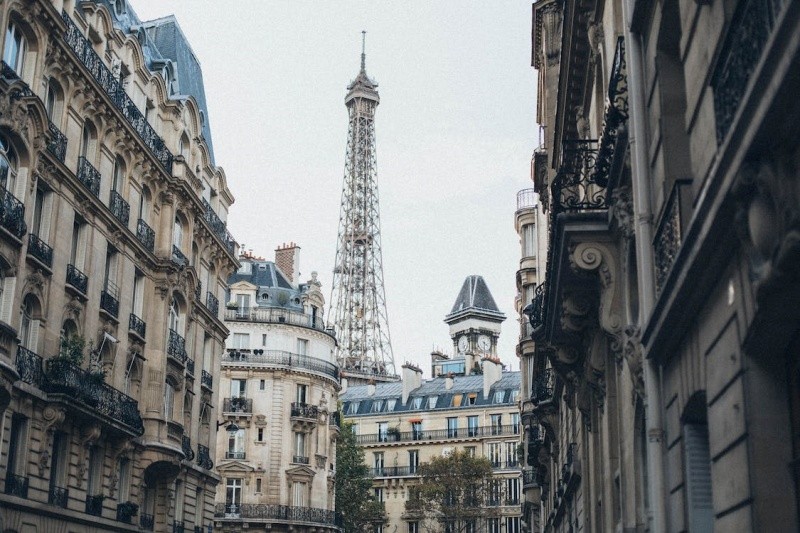 Architecture, art, fashion, and cuisine are some of what tourists look forward to when in Paris. But what if the beautiful city isn't really what we expected it to be? Here comes Paris Syndrome and it's a real thing, apparently, though there are gray areas.
It's a phenomenon that occurs due to unrealistic expectations of the city – a severe form of culture shock that some tourists experience. The term was first coined by Hiroaki Ota in the 1980s, based on Japanese tourists who exhibited extreme culture shock when visiting Paris. Basically, tourists got extremely disappointed, and this actually led to some emotional repercussions. Called "Pari shōkōgun" in Japan, some psychiatric symptoms include anxiety, derealization, and feelings of persecution.
If you're concerned about experiencing Paris Syndrome, you can take heart in the fact that there are only a few documented cases of the phenomenon. So chances are, you're not going to experience it at all — even if your dream destination doesn't live up to your expectations.
Expectations vs. Reality in Paris
Combine travel bug, revenge travel, and social media, and you'll get a glimpse of what everyone's dream travel destinations are. Of course, what we see online are just highlight reels of one's experiences, but there are those who show a popular destination's unpleasant sides too, like this TikToker whose videos about Paris have gone viral:
Graffiti, trash, unpleasant smells, and even actual human feces – these are what your favorite content creators don't show on their feeds. Because it ruins the ~main character vibes~, right?
Dingy Paris is not the Paris that we grew up learning about.
But the thing is, it's not just Paris
We all have our dream destinations and there's a chance that they might not live up to our expectations. In one Reddit thread, netizens shared their "Paris Syndrome moment" that they experienced in various destinations around the world:
Bali, Indonesia

Los Angeles, USA

London, United Kingdom
New York, USA 

How to avoid a "Paris Syndrome moment"
Sure, travel destinations will have unpleasant parts and experiences, but it all boils down to how you prepare for it.
1. Research
Any good traveler will research and learn about a destination somehow, even if it's not as extensive as what others do. Check the weather, the appropriate clothing to wear, modes of transportation, etc. These are the basics that will help you achieve a pleasant experience.
2. Identify what you *really* want
Are you visiting a destination to relax or go 100% tourist mode? With plenty of media available online, you can start reading blogs and watching vlogs to know the best of the best of your destination. You can even ask people in your circle for recommendations.
3. Prepare an itinerary
And it doesn't even have to be followed to the t. Draft out a schedule for each day – list the restaurants and landmarks you want to visit and tours you'd like to experience.
4. Be prepared to make adjustments
Plans change and it's important you know how to adjust. Just because it suddenly rained on a supposedly sunny day doesn't mean your vacation is ruined. Then go for fun indoor activities to try – you know it. Most times, you get the best experiences from unexpected detours.
If there's one thing we can learn about Paris Syndrome, it's setting realistic travel expectations. No vacation is bound to be seamless and perfect. There are many factors that might affect your experience during your travel like the weather, health emergencies, airport mishaps, miscommunication with locals, and issues with people you're traveling with. The important thing is you're prepared for these scenarios and changes, and that you're able to adapt quickly. You might encounter changes to your itinerary, but that makes traveling more exciting when you think about it!
What about you? Have you experienced a Paris Syndrome moment before? Share in the comments below!
Looking for other places to explore? Join WindowSeat.ph's official Facebook community What's Your Trip PH for more recos!
Revenge Travel Ready: 8 Travel Gadgets to Invest In for 2023
Revenge Travel Ready: 8 Travel Gadgets to Invest In for 2023
Ina Louise Manto | Apr 13, 2023