Rekindle Childhood Memories at This Unique Lakeside Tree House in Laguna
A modern take on your typical tree house.
by Ina Louise Manto | March 07, 2022
Let's be real, adulting is challenging, and sometimes, we just wish we can go back to the old days and feel like a child again. While being carefree and having afternoon naps as your main problem is nostalgic, being an adult has its perks. You can afford to treat yourself to a scenic and relaxing getaway, just like this dreamy Tree T-House in Cavinti, Laguna:
Tree T-House by Bloc
Perched between two huge trees, the Tree T-House by Bloc gives a modern take on your typical treehouse. Bloc is the pioneer of glamping in Laguna and their modern and unique take on glamping accommodations take the outdoor experience to another level. If comfort and style are what you're looking for when going on a retreat in nature, their glamping accommodations are a treat.
The Tree T-House is another version of the T-House, which features two floors. Whether you're looking for your next WFH spot, quick weekend staycation, or a romantic getaway with your partner, this stay is perfect for 1-2 guests.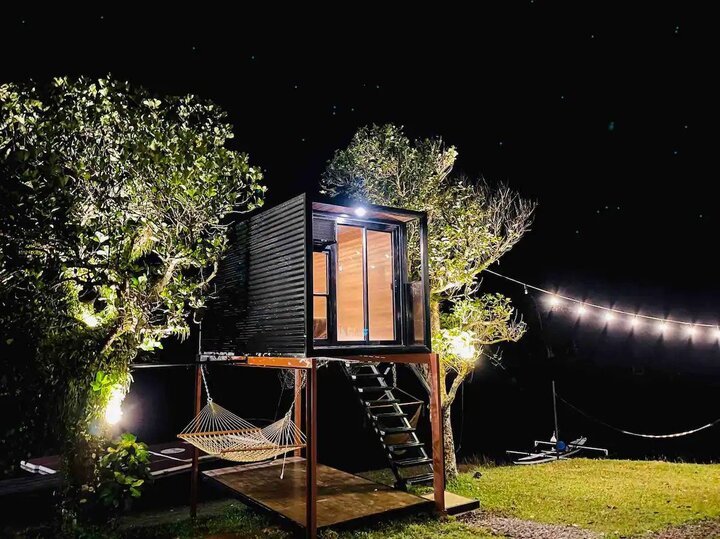 It sits right beside the lake – waking up next to a body of water is always relaxing! Tree T-House's ground level features a wooden deck where you'll find a hammock, a swing, and a table and chairs perfect for alfresco dining. Just like what we had as kids, this tree house's lounging areas will make you rekindle playful childhood memories.
The main sleeping area is located upstairs. Don't worry about the bugs at night, this room is fully air-conditioned. With a sliding glass door, you'll never get enough of the surrounding nature view. You can even fall asleep under the stars when the sky is clear!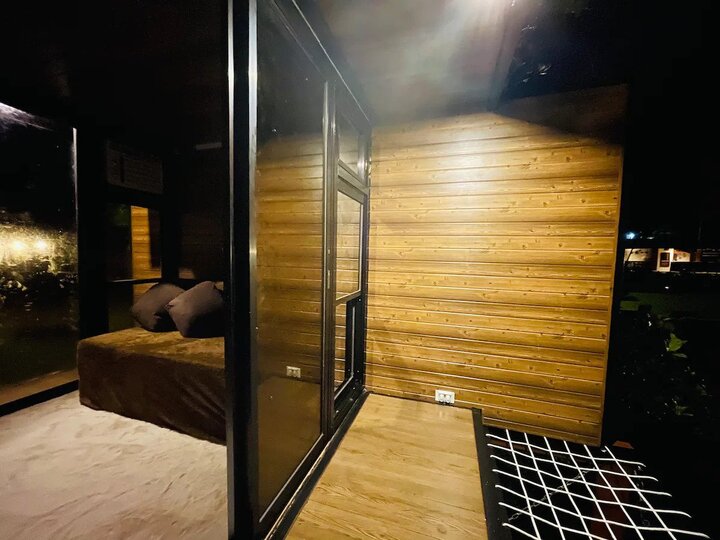 If you want to rough it out and have a classic camping experience, the lower ground is also perfect for pitching a tent and having your favorite grilled food. Camping is still the main experience at Bloc, so don't forget to bring essentials such as personal toiletries, flashlights, extra folding camping chairs, ice coolers, jackets, utensils, etc. There are no corkage fees when you bring your food.
Rates at the Tree T-House start at P2,808 per night. Book your stay here.
10 Best Glamping Sites Near Metro Manila for Your Next Getaway in Nature
10 Best Glamping Sites Near Metro Manila for Your Next Getaway in Nature
Ina Louise Manto | Oct 08, 2021
For inquiries and more information regarding travel requirements, contact the Airbnb host.