5 Halloween Attractions at Universal Studios Japan
Get you Fright Night on!
by Kara Santos | October 18, 2016
If you're heading to Universal Studios Japan this autumn, you're in for a treat. The world-class theme park has a lot of thrilling attractions based on scary Hollywood blockbusters and TV shows right in time for Halloween.
Get ready to run and scream in seasonal walk-through mazes, themed areas, stage shows and rides in this world-class theme park. You'll want to book your tickets as soon as possible, as Halloween Horror Night attractions will only run until November 6, 2016!
Street Zombies
Horror Level: 1-2
At night (starting 6 p.m.), the streets of Universal Studios Japan get infested with zombies. Watch out where you walk, as zombies begin to roam the park designated areas around the themed areas of Hollywood, New York and San Fransico. Don't worry as the zombies are perfectly safe. They mostly just like to groan and scare people, but never touch or attack anyone. They're also known to break into dance numbers like Michael Jackson's Thriller every so often.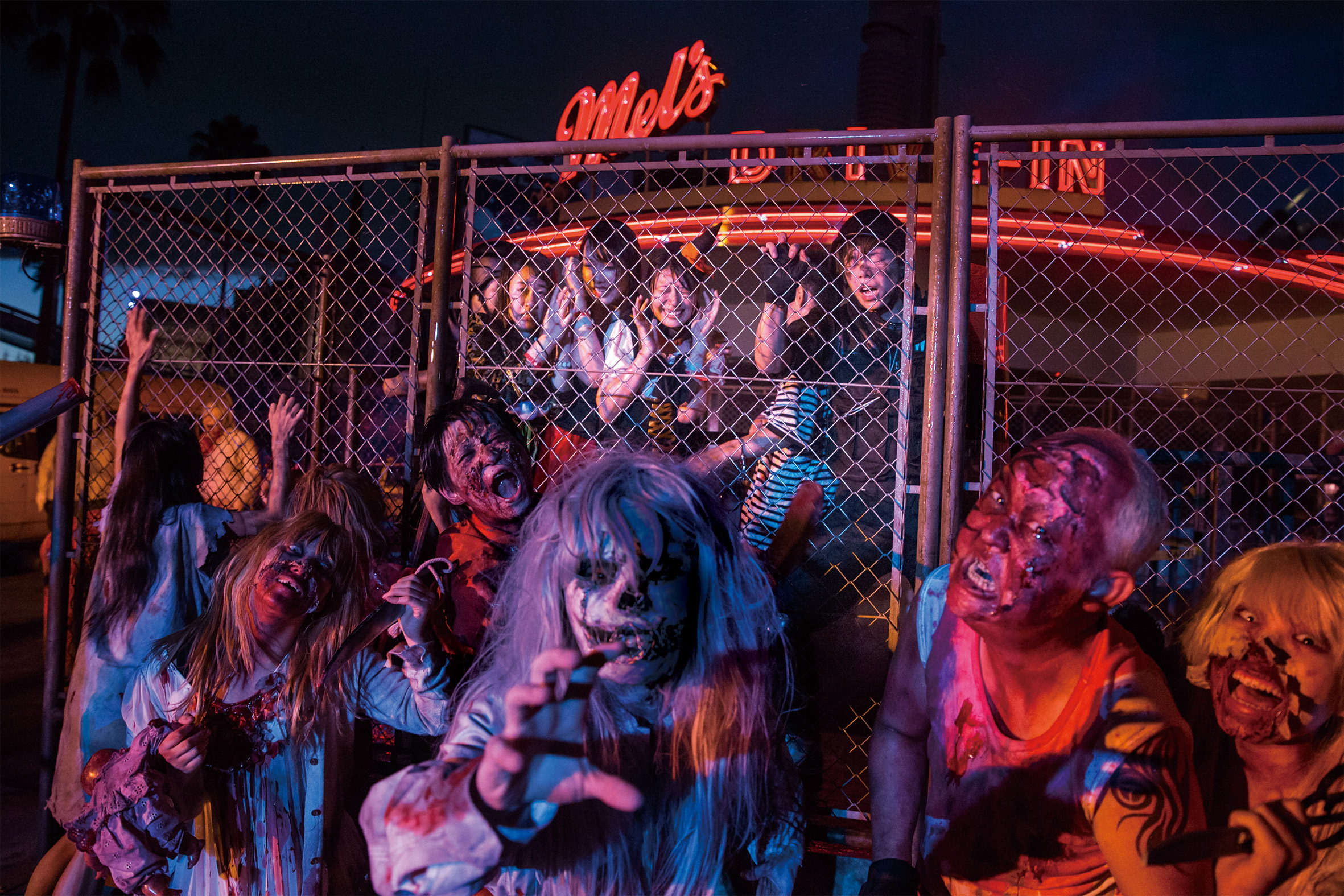 For those uncomfortable with horror-themed content or if you are accompanying preschool aged children, it's best to make your way to the "safe zone" of Universal Wonderland near the entrance.
Japanese Horror Area
Horror Level: 1-2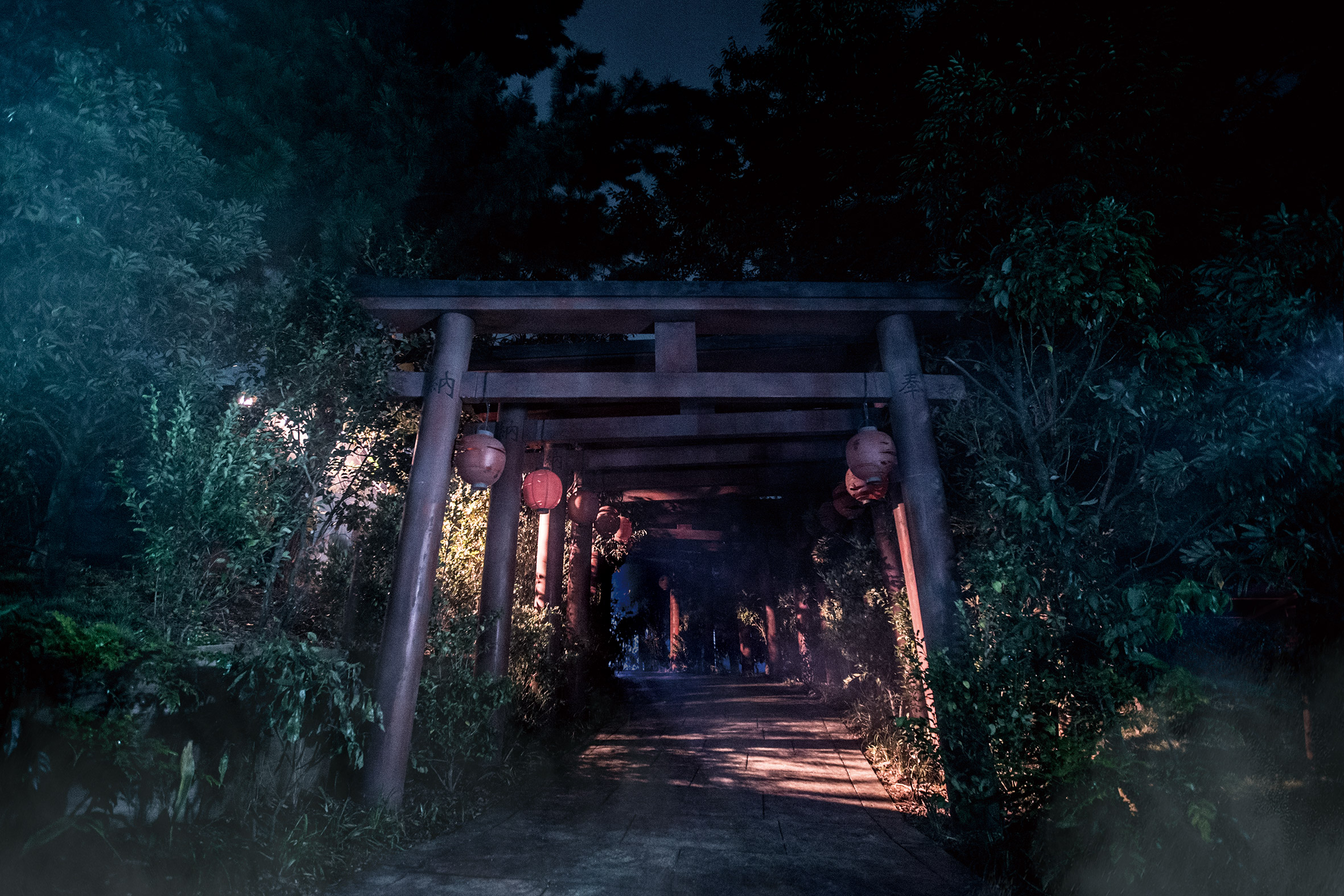 The Japanese Horror Area, where some of the seasonal attractions are located takes on a much sinister atmosphere at night. Walk through the red torii gates into an eerie village, where you encounter decayed shrines, a cemetery, and a forest where evil spirits and more zombies lurk.
The Exorcist: A House of Exorcism
Horror Level: 4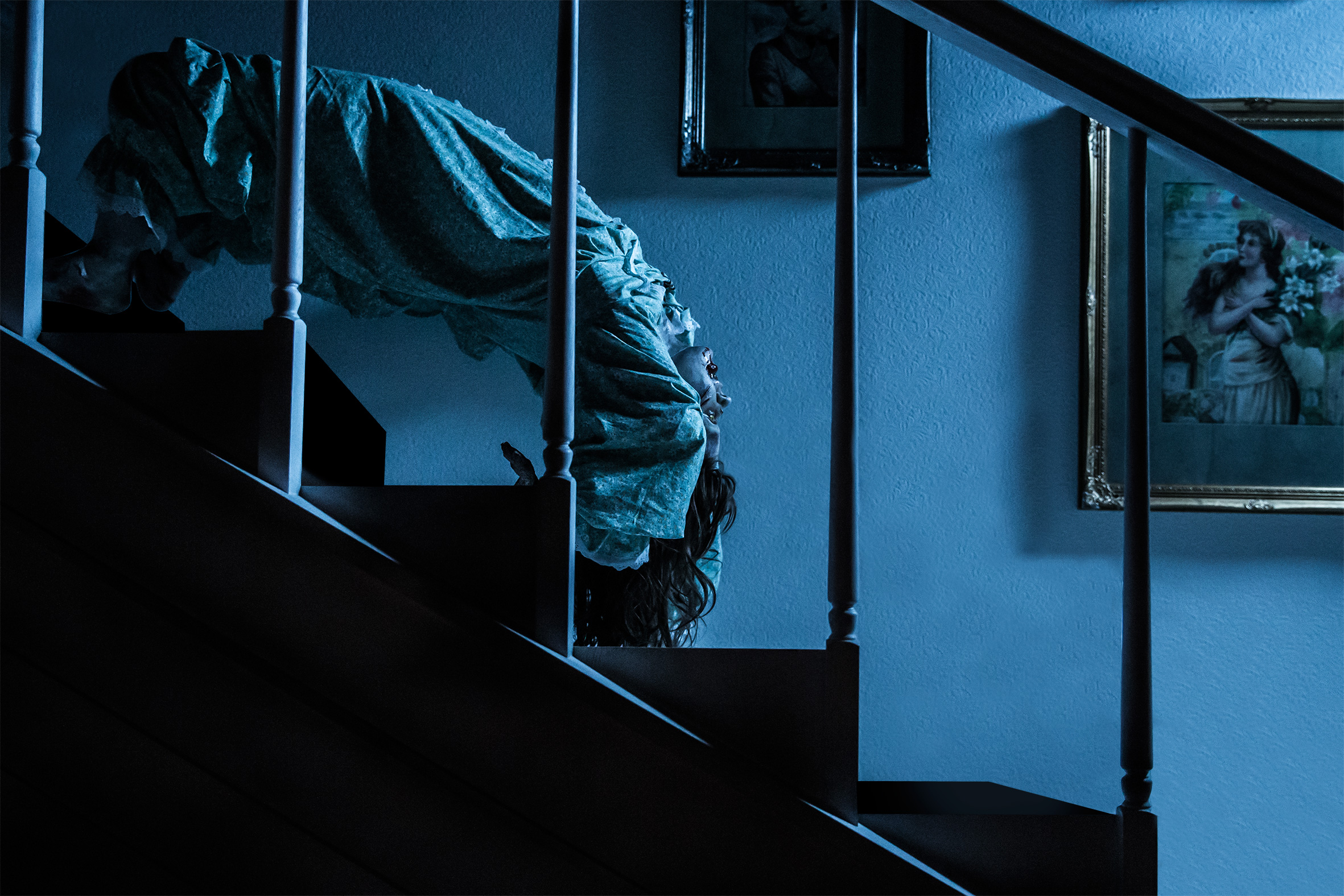 Based on the 1973 American supernatural horror classic The Exorcist, this walk-through maze puts you right inside a house possessed by a demonic child. As a group, you have to navigate through the rooms and hallways and get up and close with the visuals, characters and environments from one of the scariest movies of all time. Fans of the movie will appreciate all the little details and film references recreated in great detail. That is if you have time to notice them, because the power of Christ may just compel you to rush through the rooms and find any means to escape.
Tatari: Curse of the Living Doll
Horror Level: 5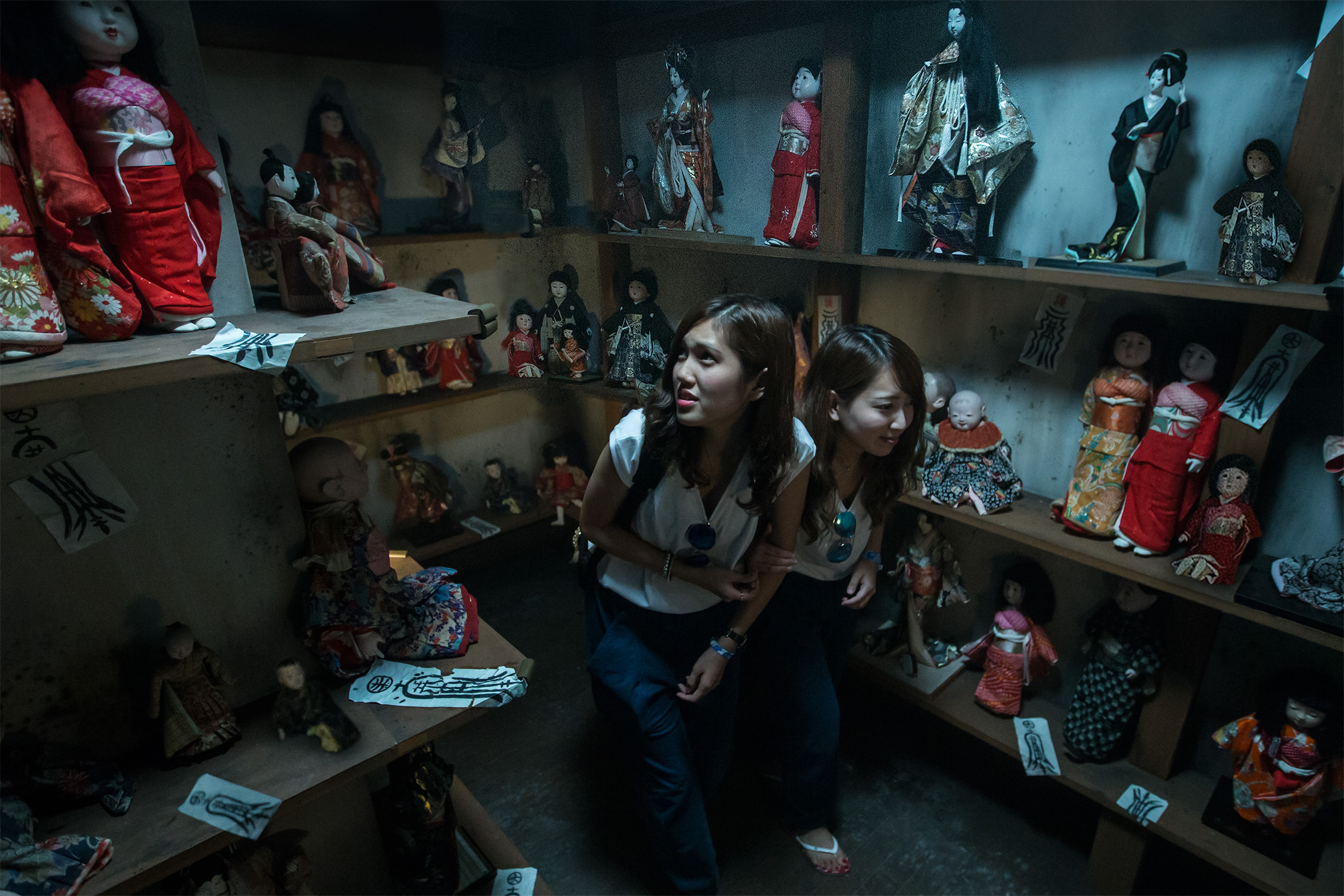 In Japanese mythology, it is believed that vengeful spirits inflict tatari or curses upon their subjects. This horror house involves walking through a maze of dark rooms and hallways filled with Japanese dolls. You encounter both good and evil costumed characters guiding your way. The elaborate setting and props will send chills down your spine. Walking through here is like entering a Silent Hill game. Your mission is to find the cursed sleeping doll and offer a written scroll to appease the evil spirits and stop the curse.
Death Eater's Attack
Horror Level: 1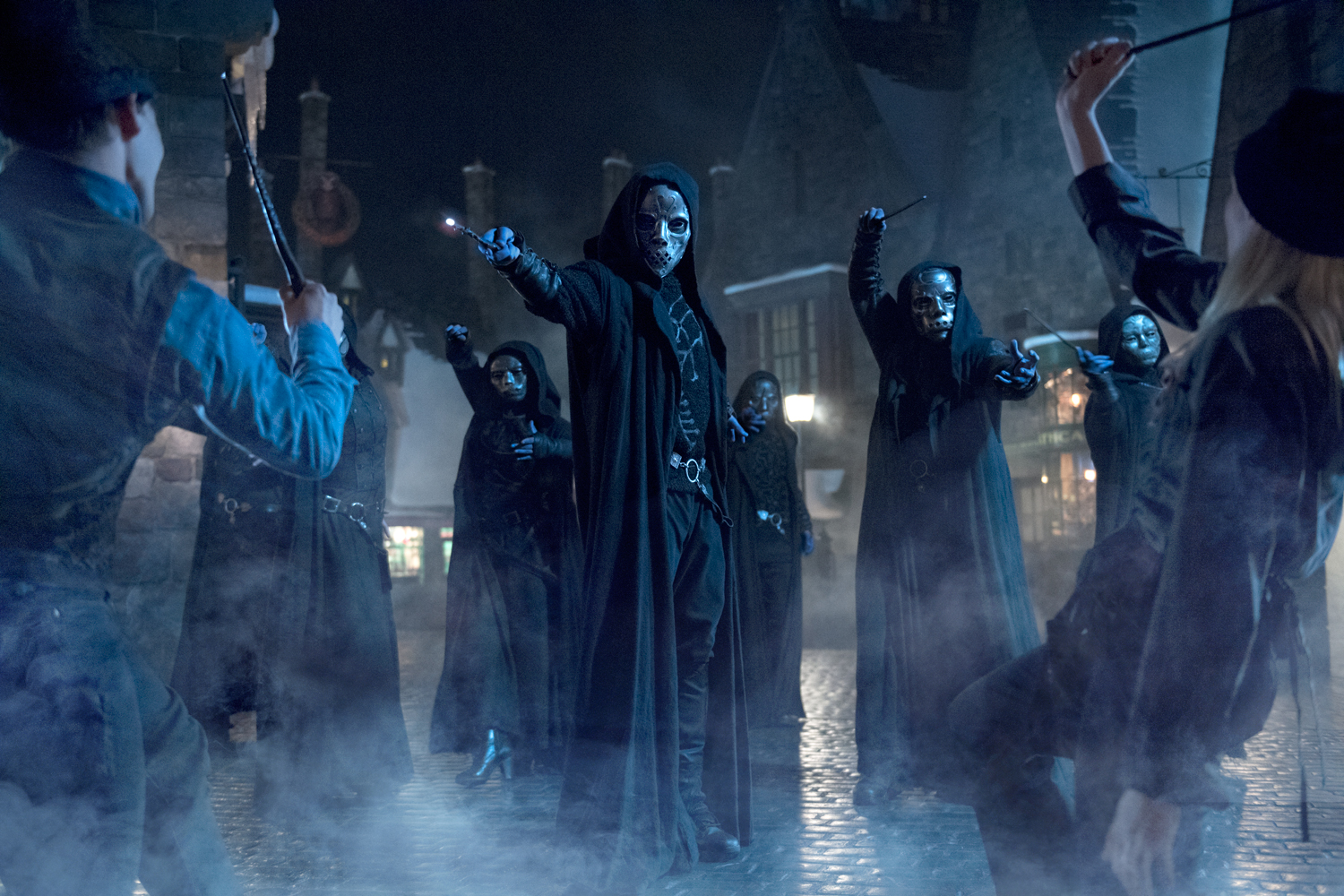 Aside from the Magical Trick or Treat for children during the day, in the themed section of The Wizarding World of Harry Potter, you can watch the Death Eater's Attack, a street entertainment show that recreates the historic battle between Harry Potter and Dumbledore's Army against Lord Voldemort and the Death Eaters.
Other Halloween Horror Night specials include the forced interactive maze Trauma 2: The Experimental Hospital Ward of Horror; 4D movie Gakko no Kaidan: The Cursed Attraction walk-through mazes for Chucky's Horror Factory 3 and A Nightmare on Elm Street: The Maze 2 and horror attraction for Sadako: The Cursed Attraction based on The Ring.
For more information on Universal Studios Japan attractions this Halloween, visit https://www.usj.co.jp/e/halloween2016/
Universal Studios Japan is located in Osaka. Cebu Pacific is the only Philippine low-cost carrier flying between Manila and Osaka. Flights are five times weekly with lowest year-round fares starting from PHP 6,399. Cebu Pacific also flies from Manila to Tokyo (Narita), Nagoya and Fukuoka, as well as from Cebu to Tokyo (Narita). Book through http://bit.ly/CEBOsakaflights or (+632)7020888, or follow its Facebook or Twitter pages for the latest seat sales.
Got anything to add to this story? Post your thoughts in the comments!
ALL PHOTOS FROM UNIVERSAL STUDIOS JAPAN