Find a Home Away from Home at this Idyllic Seafront Villa in Cebu
Privacy and exclusivity in a stylish seafront home.
by Ina Louise Manto | June 25, 2021
It's easy to follow where the crowd is as Cebu is just full of many natural attractions that would give you a full adventure. But if you're looking for a location where you can enjoy a private space to its fullest, this seafront villa in Ronda, Cebu is worth seeing.
An exclusive beach getaway at Villa Presito
Nestled just 15 minutes away from Moalboal, one of Cebu's top beach destinations, Villa Presito is an exclusive home that will let you live your dreams of living by the sea. The stylish two-story home looks like a traditional bahay kubo with its nipa roofs and wooden materials. It's surrounded by tall coconut trees and a panoramic view of the sea, giving you a dream island getaway. Aside from the exclusivity and relaxing views, one of the best details of this villa is it's just a two-hour drive from the city.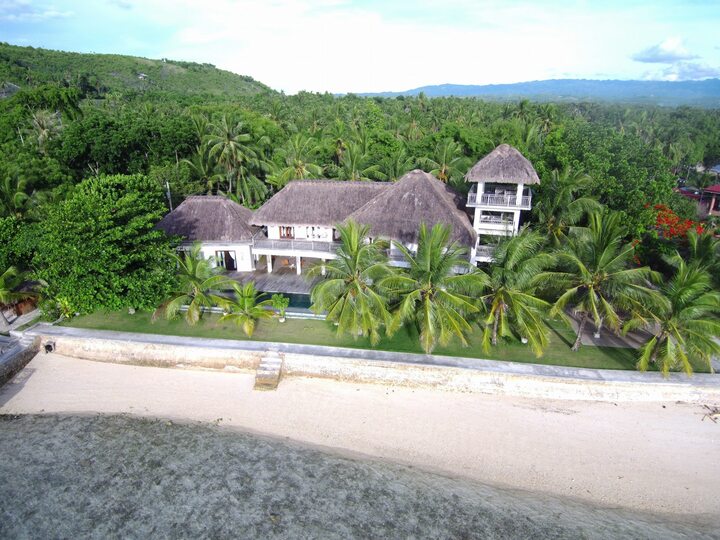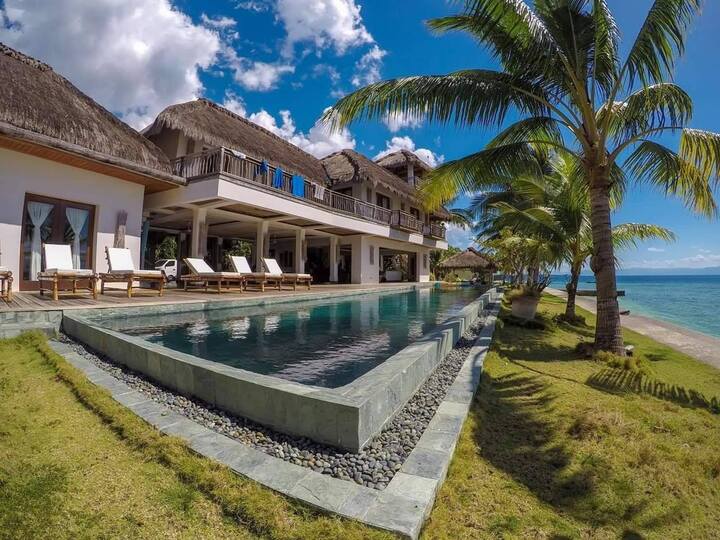 The stylish two-story villa is already a sight to behold outdoors. In front of the property is a lap pool overlooking the sea, and viewing decks perfect for lounging. There isn't really a big beach in front, but you'll readily enjoy the crystal clear sea in just a few steps. It's the ideal location if you want exclusivity, privacy, and a full experience in nature.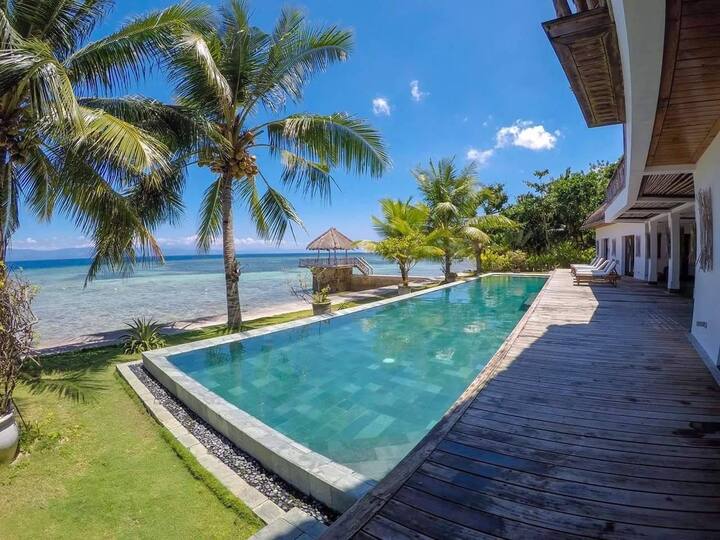 The pool area alone is the best spot for catching colorful sunsets and sunrises!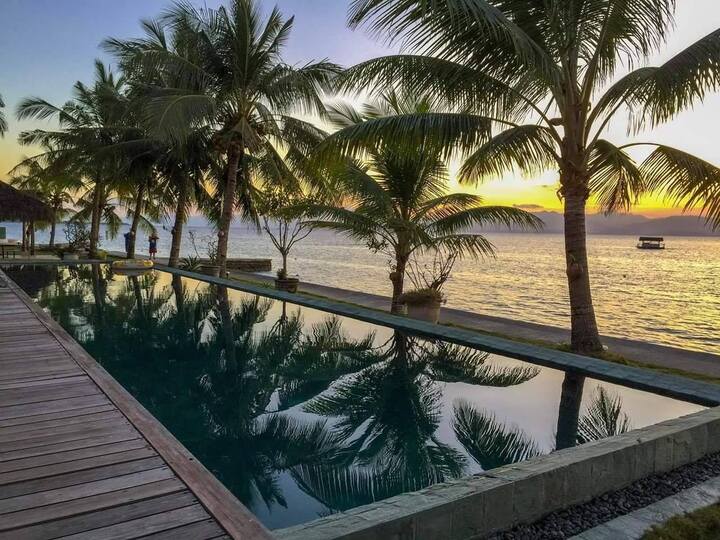 Its interiors are just as picturesque, including four bedrooms that can accommodate up to guests. All rooms come with a king-sized bed and a balcony that overlooks the sea.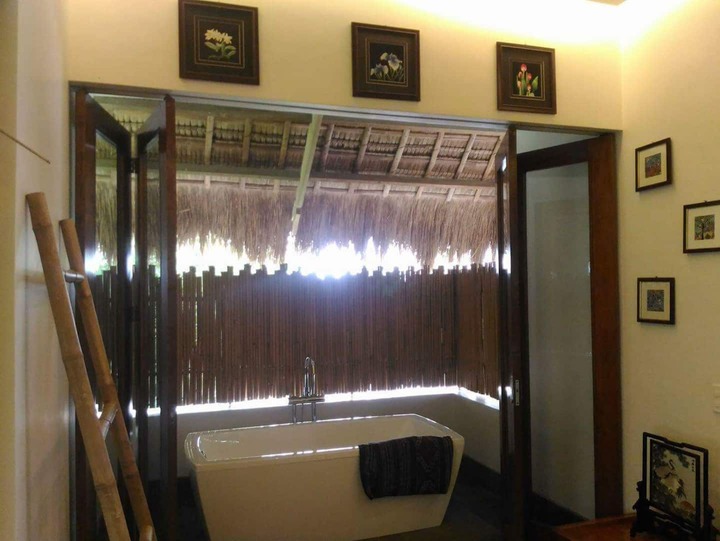 The fully-equipped kitchen and living area also give a full view of the sea, with glass doors you can leave open to enjoy the sea breeze at its fullest.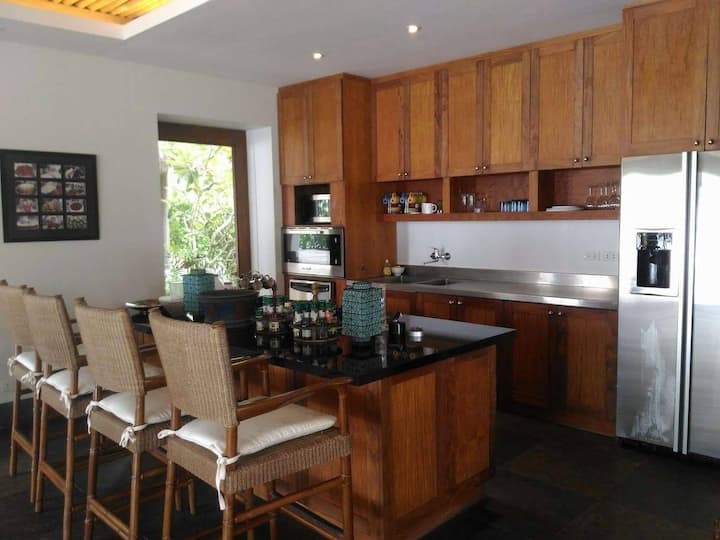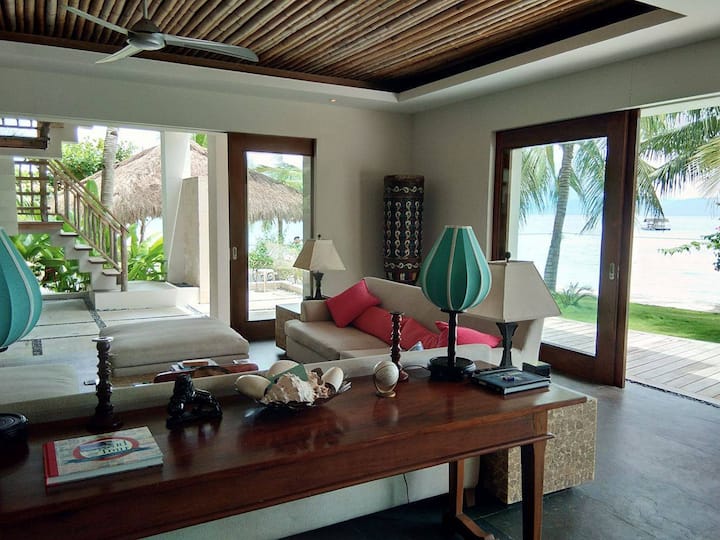 There are also lounge areas around the area, including this outdoor table and chair set up perfect for al fresco dining.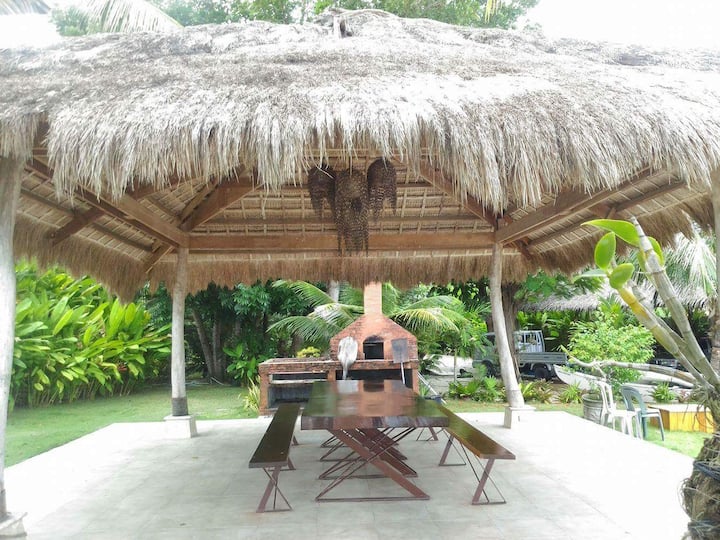 Rates at Villa Presito start at P27,143 per night.
Book your stay here.