Go on a Peaceful Retreat in Nature at this Idyllic Mountain Resort
Enjoy a panoramic view of mountain ranges while having a dip in the pool.
by Ina Louise Manto | June 22, 2021
With its many historical places and natural attractions, there's no wondering why the Queen City of the South is a favorite travel destination both for local and international travelers. The next time you're in Cebu, cap off your adventure by having an exclusive getaway at Sermon on the Mount Retreat Resort, an idyllic escape just a few hours' drive from the city:
Sermon on the Mount Retreat Resort
A popular venue for staycations, retreats, weddings, team buildings, and wellness retreats, Sermon on the Mount is an idyllic resort in the municipality of Balamban. The short drive out from the city would be worthwhile as you'll be greeted by the historic Mt. Manunggal – the main background you won't get enough of as you pose for photos for the 'gram. Guests who are looking for a respite in nature, making new memories with family or friends, and enjoying luxurious amenities would find them all in this forest cabin.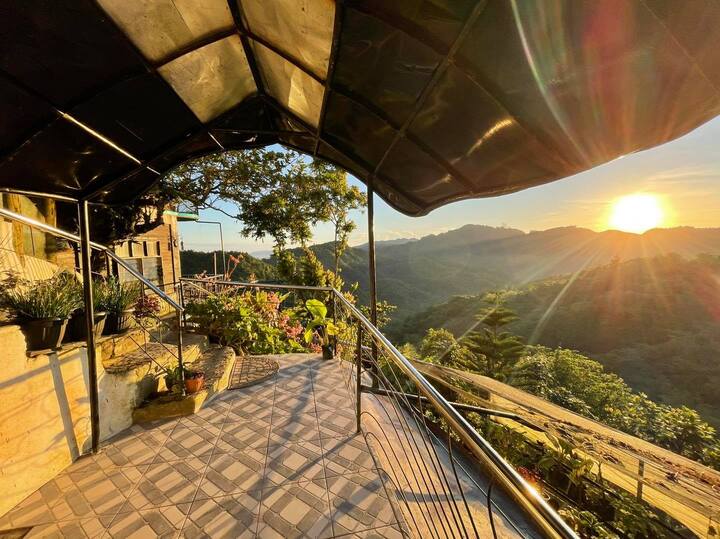 A stay at Sermon on the Mount is exclusive to one group only, so don't worry about sharing a space with strangers! You'll have all of the facilities and amenities to yourself and make sure to enjoy them to the fullest. Sermon is really ideal for groups as its bedrooms have different sleeping arrangements: from spacious queen beds to bunk beds. Following its rustic and cozy cabin feels, the beds are made with wood too.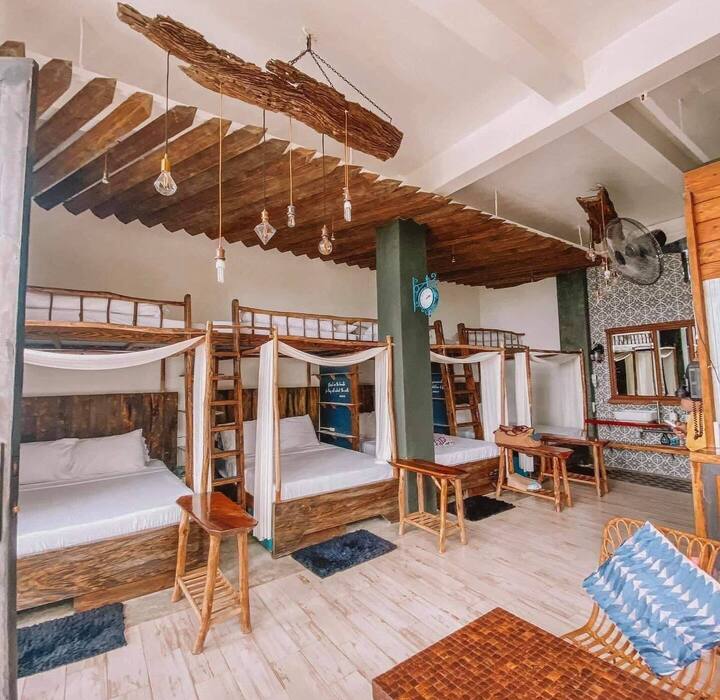 For convenience, two hot and cold showers and two bathrooms are already located inside one of the big rooms.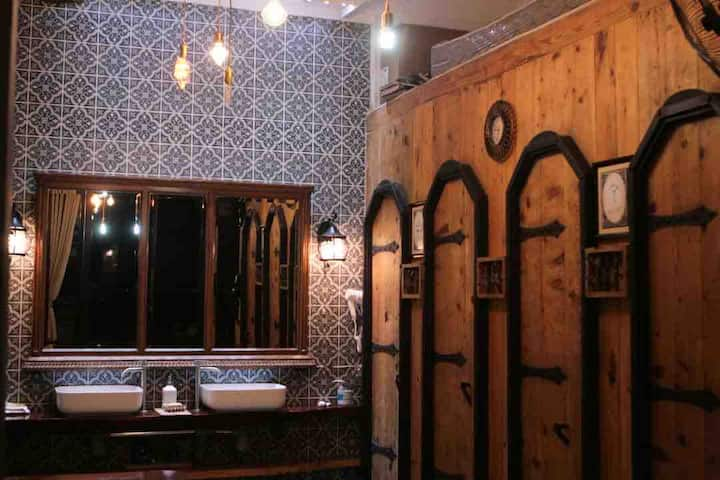 The house's living areas are just as relaxing. It has big windows that allow you to appreciate the surrounding view even when indoors.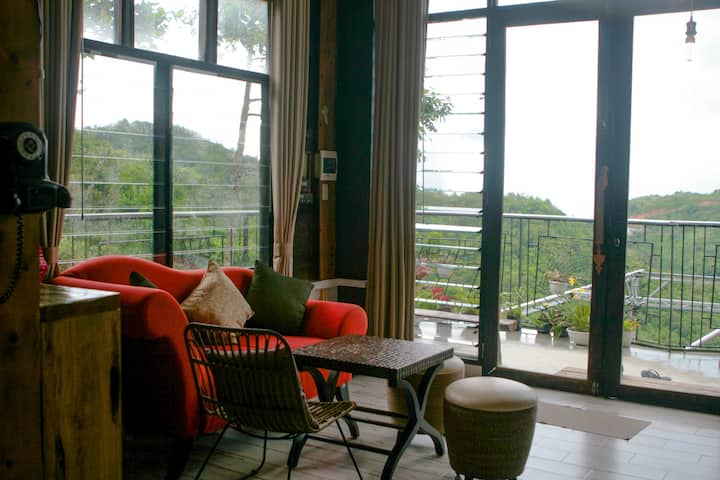 One of the best areas of the resort is its open-plan kitchen and dining area, which has a swimming pool overlooking the mountains. It's the perfect place where groups can bond over good food while cooling off at the pool on warm days. No Pinoy outing is complete without karaoke, which is also available in the open space.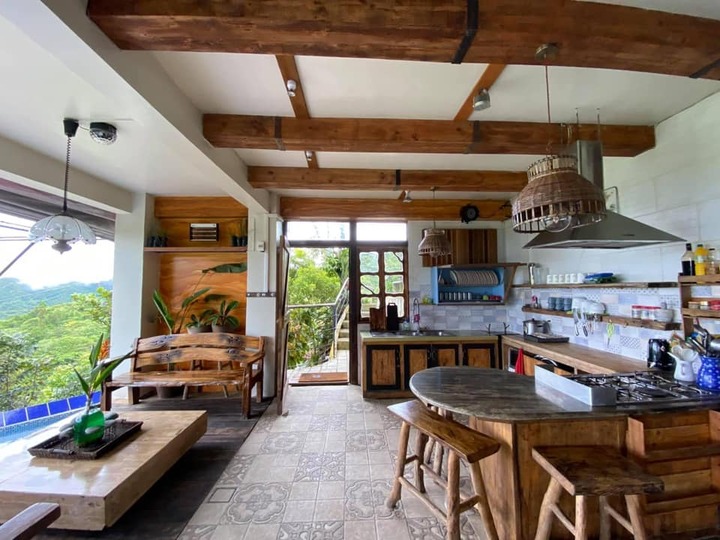 The kitchen is already fully equipped with cookware and dinnerware, including a BBQ grill.
Amenities
Aside from its rustic rooms and stylish open spaces, Sermon on the Mount will make you appreciate the outdoors more with its many lounges, viewing decks, and other amenities.  Sermon has an in-house sauna and massage services, giving guests a spa-like experience. You can have your massage in one of the wooden viewing decks — nothing can be more relaxing than that!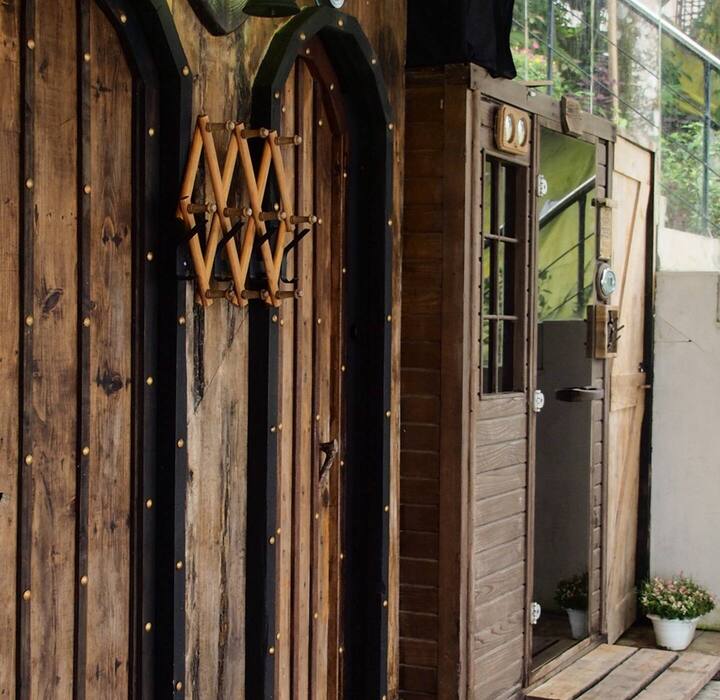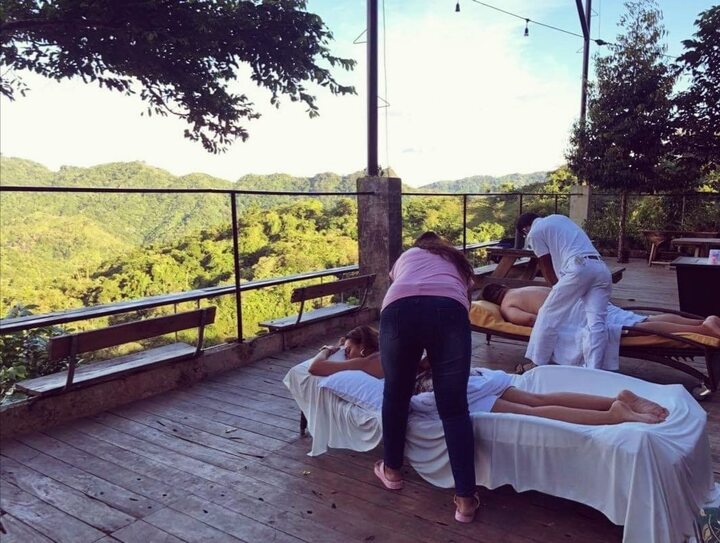 If you're feeling adventurous, you can sit on one of the wooden viewing decks. But don't worry; there are nets underneath as a safety precaution.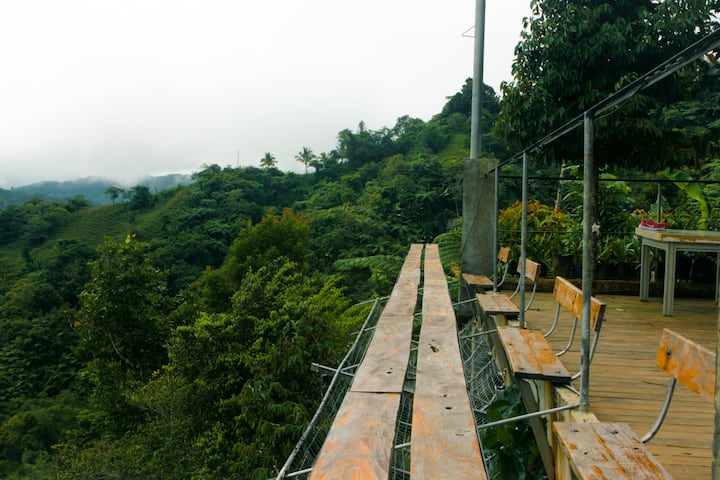 Mt. Manuggal is a favorite hiking spot, and there are trekking trails guests can access on the property.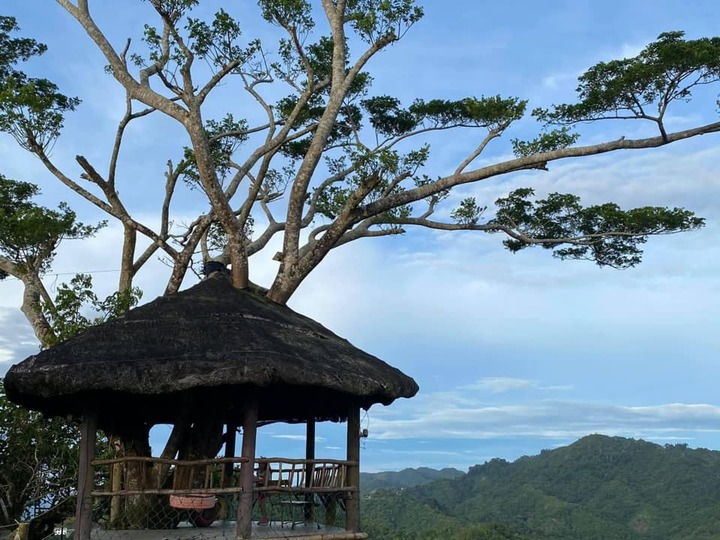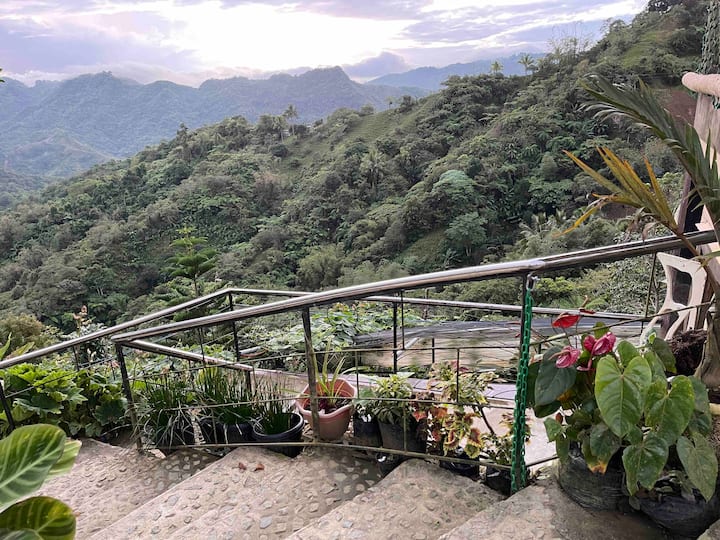 Rates at Sermon on the Mount Resort start at P13,500 per night.
Book your stay here.