Get Away from It All and Spend a Quiet Retreat at this Scenic House in Camiguin
Wonder what it's like to stay at a house nestled on a volcano?
by Ina Louise Manto | January 02, 2023
It's the start of a new year, and what better way to kick off the year than with a serene getaway? While there are plenty of nearby locations in the metro where you can go for a quick vacay, you might want to treat yourself to a new destination that's a little farther from home. After all, you don't always get the opportunity to fly for a holiday, so you might as well prepare for a longer trip. Located just a two-hour plane ride from Manila, Camiguin Island is an ideal venue for getting a much-needed nature retreat with more places to discover:
A scenic room at Volcano House
Ever wondered what it's like to stay at a house nestled on a volcano? Camiguin is home to many natural attractions and you can circumvent it with just a motorcycle, making it a perfect island for resting and exploring. There are plenty of spots on the island that has little to no signal at all, so if you're looking for that off-grid experience, this island is the place to be.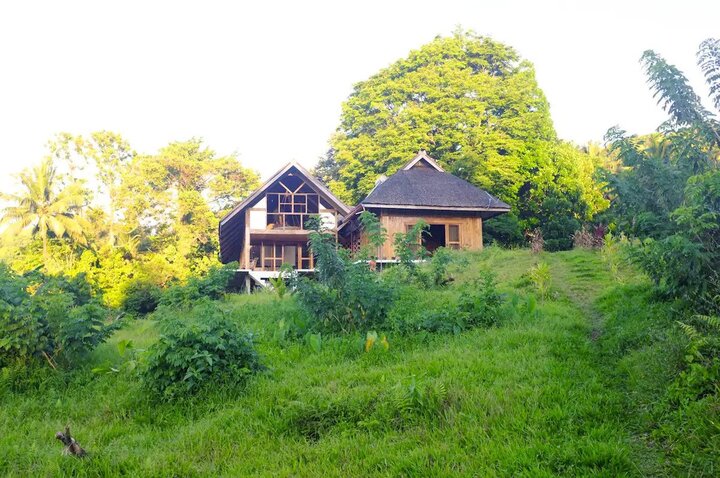 As its name suggests, this native house is built in the midst of Hibok-Hibok slope, one of the island's active volcanoes. You'll be surrounded by a verdant forest during your stay and wake up to the sounds of nature.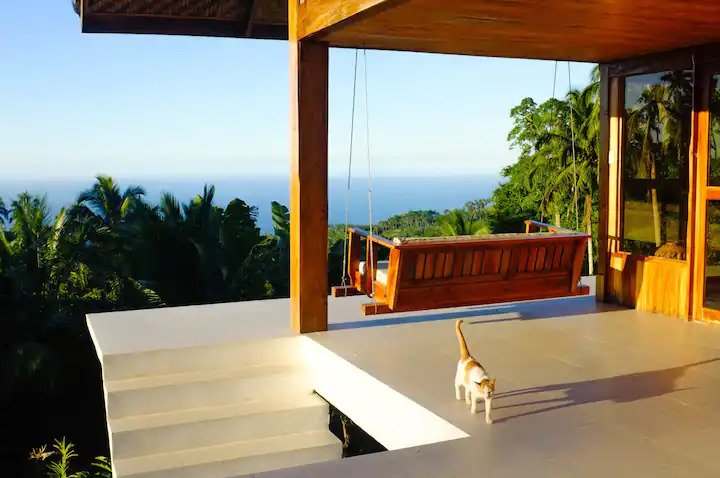 The house is designed to fit its rustic setting, but it's equipped with modern amenities that would make your stay more comfortable. It features materials made of wood and stone, so it's like you're staying in a classic bahay kubo but made better. One side of the house is made with huge glass doors, which will let you see the surrounding forest and distant sea. The Volcano House is also nestled high up in the mountains – don't forget to bring a comfy jacket as it can get chilly especially at night and in the early morning.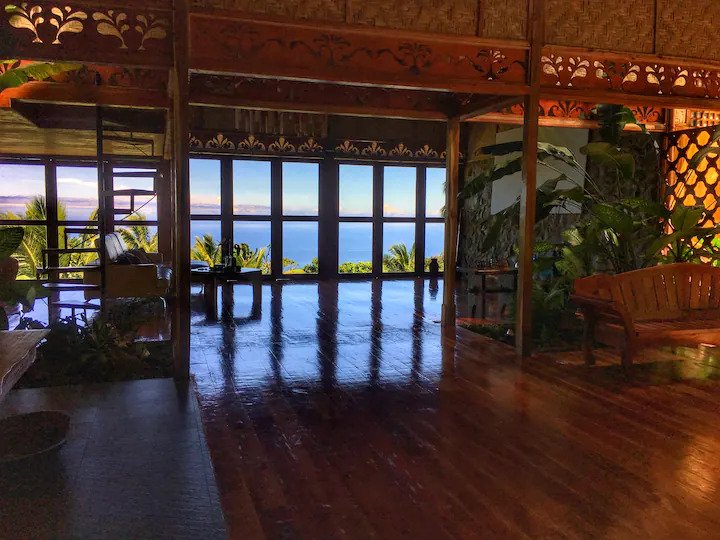 Amenities
Only up to three guests can be comfortably accommodated here, which is ideal for solo travelers or couples. There's only one bedroom in the house where you'll find a queen bed and a double bed. It also has glass doors that will let you appreciate the view.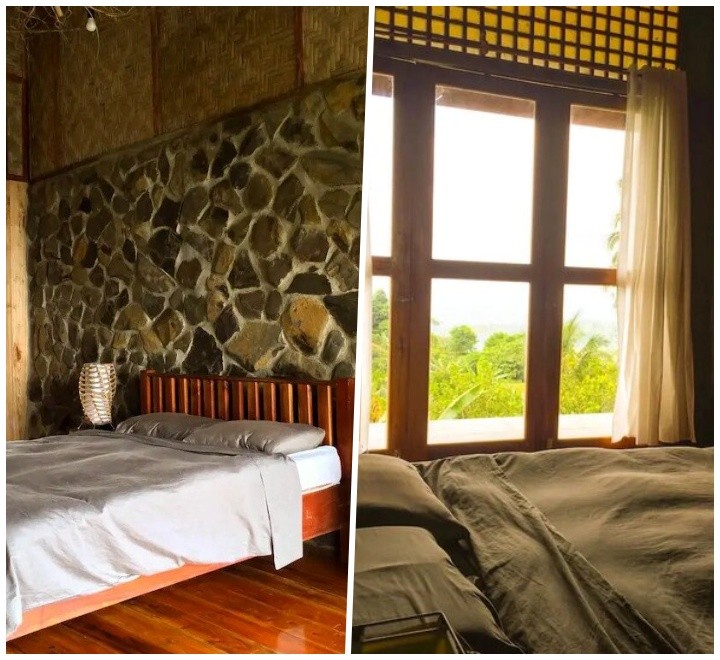 The dining area, kitchen, and living area also share one open space on the ground floor. In case you want to catch up on shows during your stay, there's also a projector screen in the living area.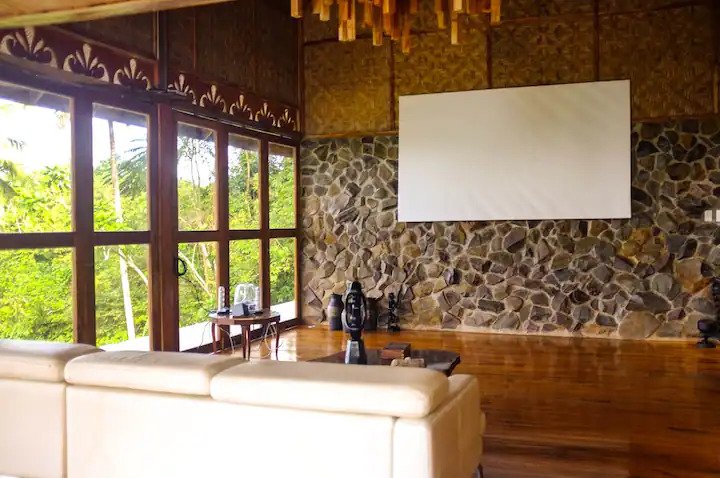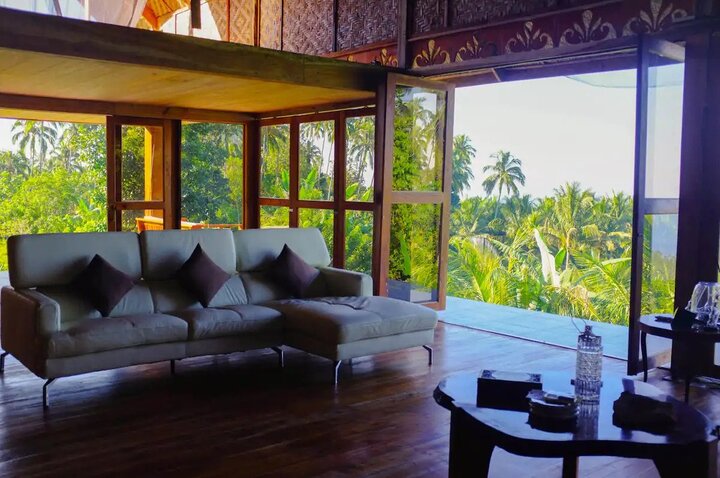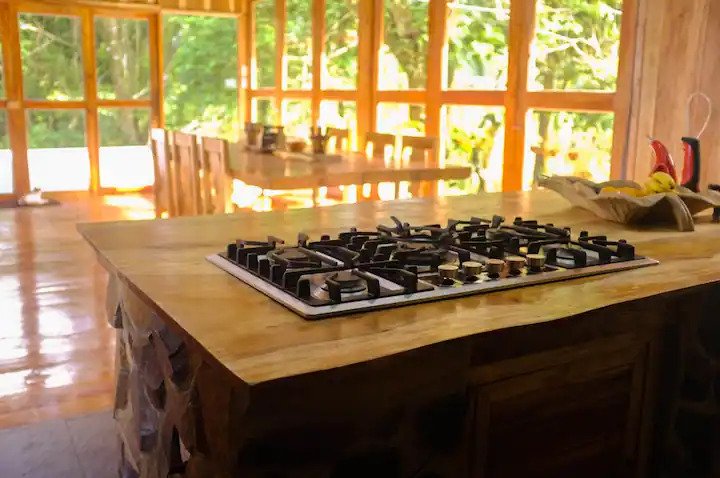 The Volcano House is perfect for a quiet retreat and lazing around. Staying for just a night might not be enough for appreciating its lounging areas, like the veranda just outside the dining area.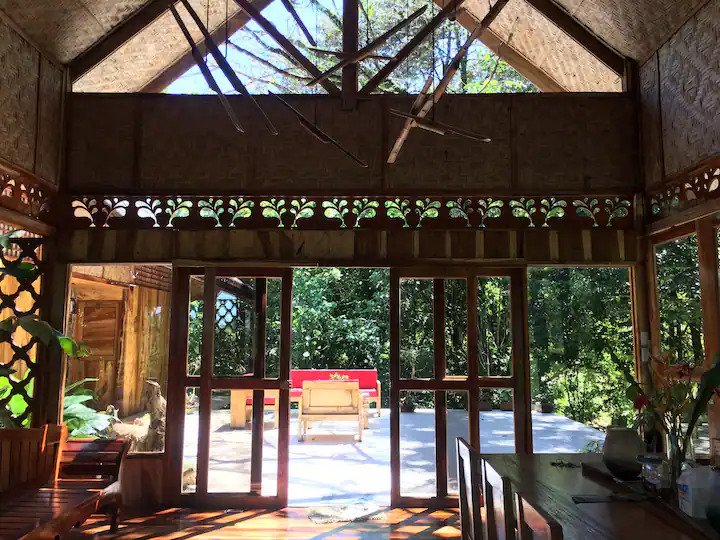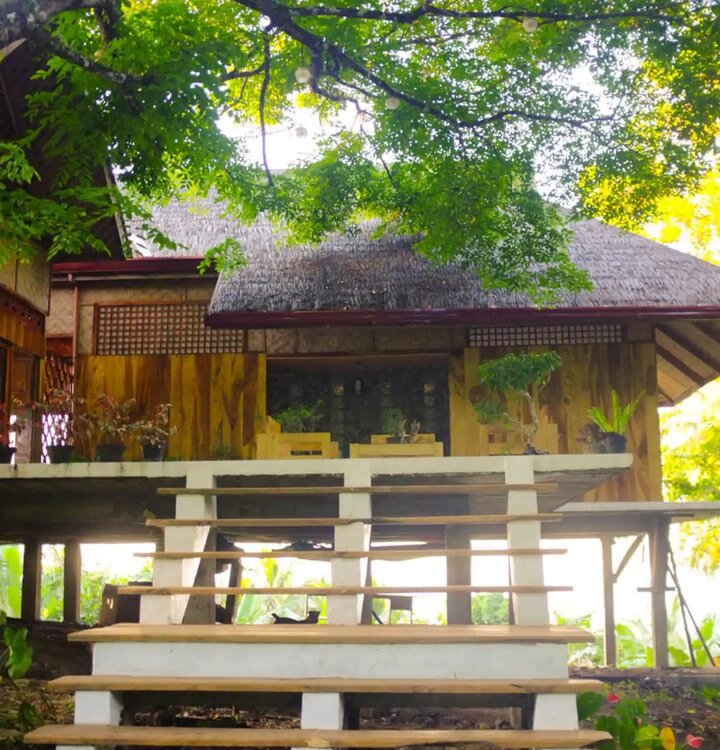 You'll also find a hammock in the loft, suspended in a room with floor-to-ceiling glass windows.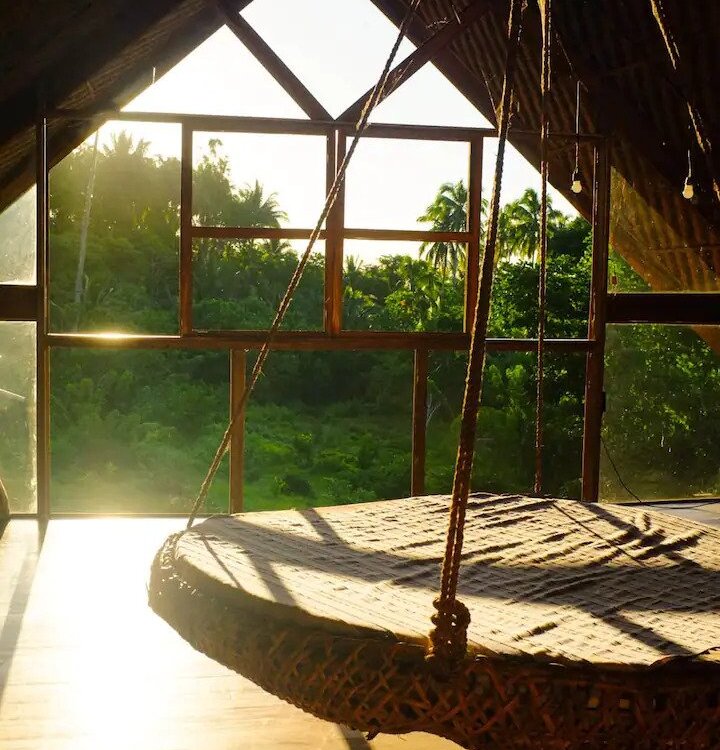 Location, Rates, and How to Book
The Volcano House is located in Mambajao, Camiguin Island.
Rates start at P2,800 per night. Book here.
For booking inquiries and more information, contact the Airbnb host.
The Island Born of Fire: Must-Visit Spots and Activities to Try in Camiguin
The Island Born of Fire: Must-Visit Spots and Activities to Try in Camiguin
Ina Louise Manto | Nov 23, 2021
​Looking for other places to explore? Join WindowSeat.ph's official Facebook community What's Your Trip PH for more recos!