The Island Born of Fire: Must-Visit Spots and Activities to Try in Camiguin
Whether you're someone up for an adventure or simply want to disconnect, this underrated island is the place to be. And Cebu Pacific now has direct flights to the island!
by Ina Louise Manto | November 23, 2021
We get it: you are not the only one who wishes to pack your bags and go off-grid for a few days to escape the hustle and bustle of the city. You'd easily find yourself looking at flights to popular destinations like Boracay, Bohol, and Siargao, but if you want to experience an island away from the crowds, the island born of fire is the place to go.
Home of various volcanoes, cold and hot springs, white sand beaches, heritage sites, and the sweetest lanzones, Camiguin Island isn't just for the adventurous. At this island, you can truly disconnect, commune with nature, and appreciate slow days. Now that Cebu Pacific offers direct flights from Manila to Camiguin Airport (CGM) on Mondays and Fridays, here are some must-visit spots and activities to help you plan your trip to the island:
Treat yourself to a beach-front stay
Cut yourself some slack – it's been nearly two years (or even more) since you last went on a holiday and you deserve to come home to a relaxing and comfortable stay after a day of exploring the island. Camiguin offers the best of both worlds: a mountain and a sea view, which you can enjoy at these stays:
Nouveau Resort Camiguin is the first premier luxury resort on the island that offers a mountain, garden, and sea view. From a dreamy beachfront garden perfect for weddings to recreational facilities that both kids and adults would love, Nouveau Resort doesn't skimp even on the tiniest details that will make you feel like royalty. Happy hour while floating lazily on the infinity pool overlooking the sea – who wouldn't love that?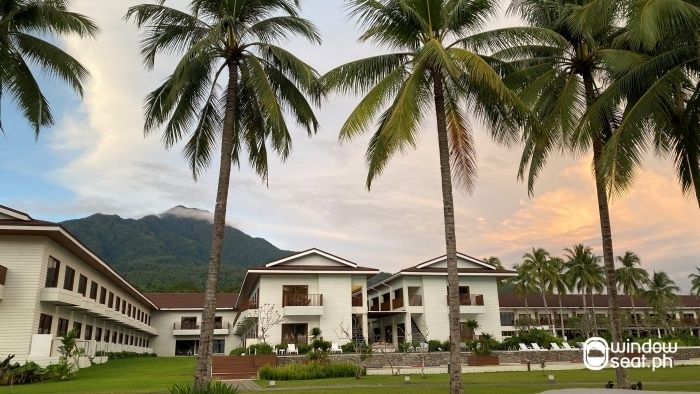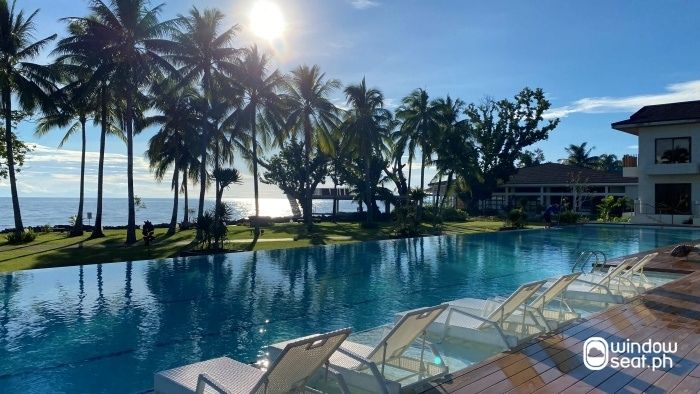 Just a stone's throw away from White Island's picturesque sand bar, Paras Beach Resort offers a panoramic view of the sea and stays fit for families, a couple going on a honeymoon, or a backpacking barkada.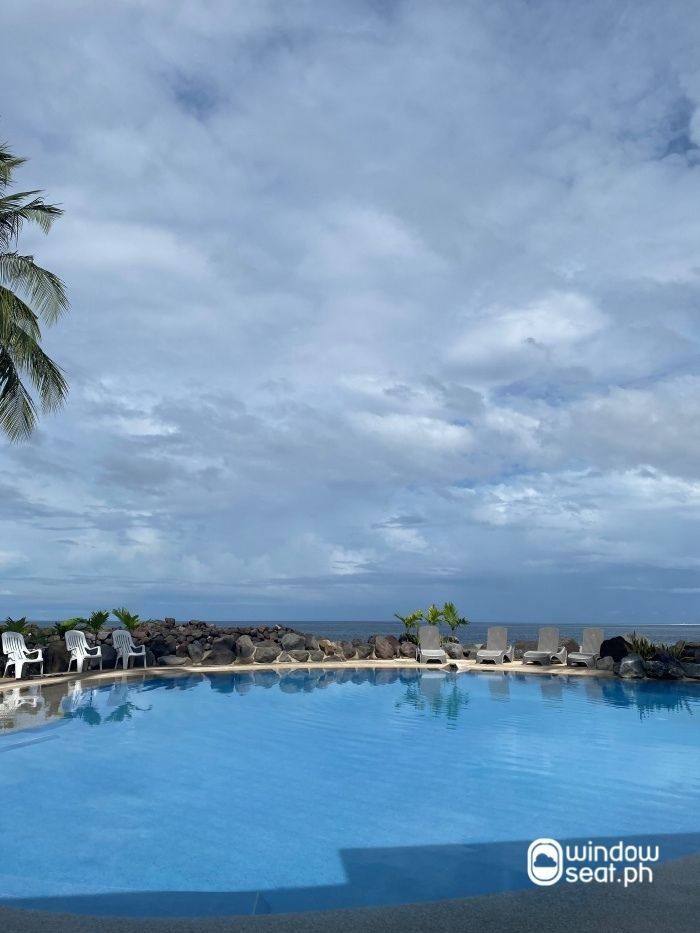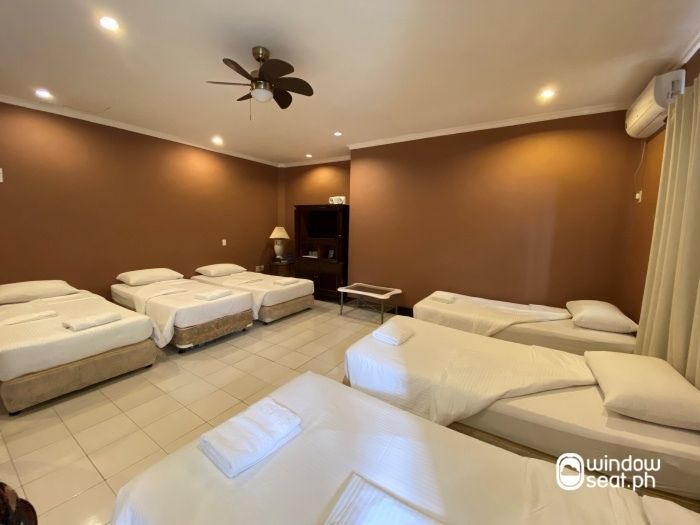 They even have dorm rooms with a dozen single beds starting at P5,500 a night!
Dive into crystal blue waters at White Island and Mantigue Island
After staying indoors for a long time, White Island is the perfect place to catch a dose of Vitamin D and get an even tan. The island has a stretch of stunning sandbar where you can enjoy the sun to the fullest.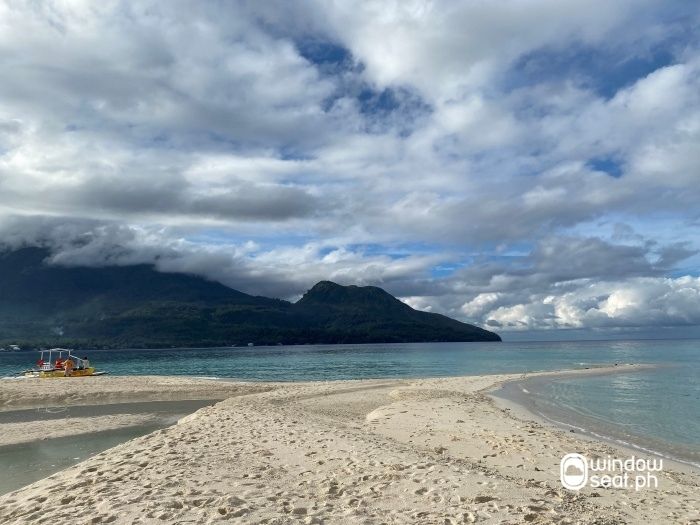 Looking into seeing the vibrant marine life of Camiguin? Mantigue Island is a four-hectare marine sanctuary, which is the home of a verdant forest and a white sand beach. You can easily walk around the island too, and enjoy a filling lunch overlooking the island's highest peak, Mt. Timpoong.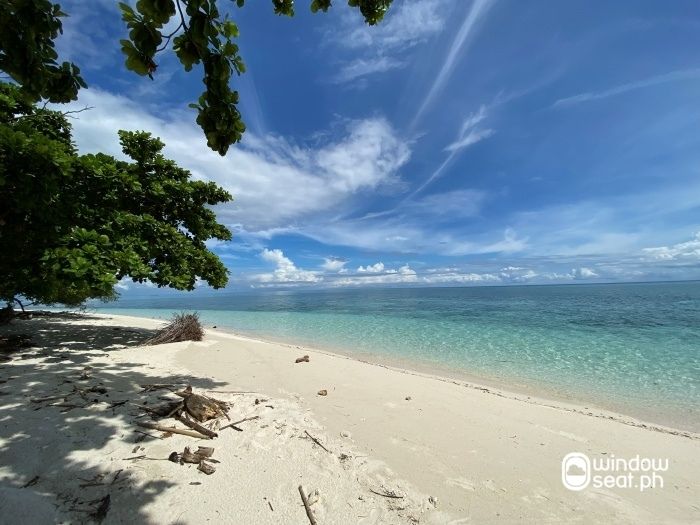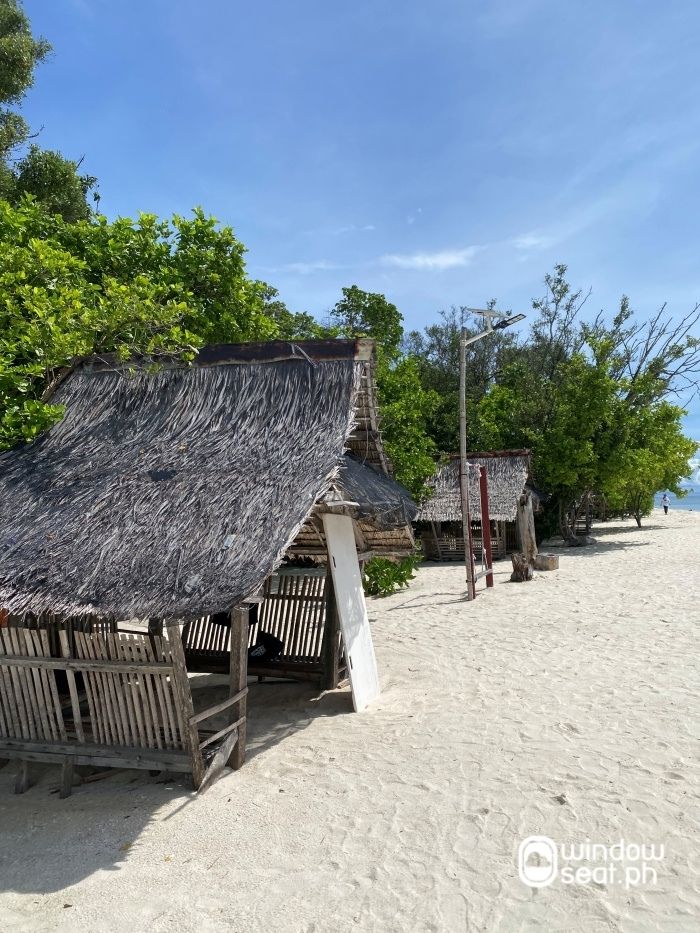 Visit the island's heritage sites
Being a safe zone during the Second World War, a trip to Camiguin feels like stepping back into time. The 64-kilometer circumferential road is still lined with 20th-century homes, landmarks, and churches. In fact, 10 heritage homes are recognized by the National Museum, including the house of Timoteo Chan.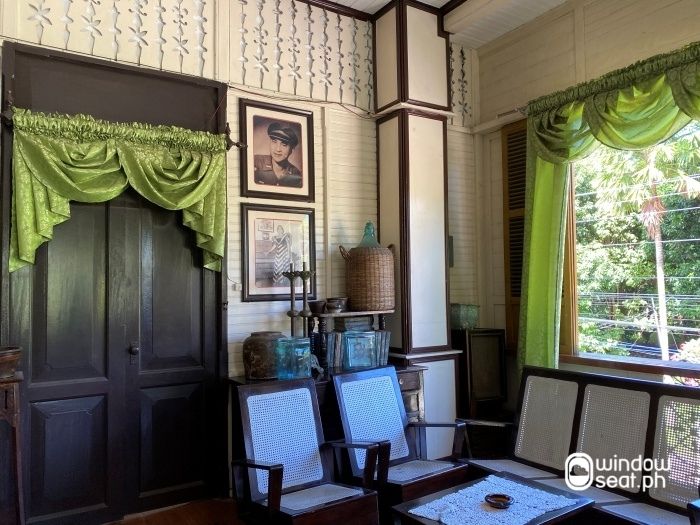 Beginning its construction in 1906, the house was livable by 1912. From the family's old portraits and well-preserved furniture to the food ration bins from 1944, the Chan family's decision to keep the collection of trinkets around the century-old house make it even more charming. The windows stay open all day, making the perfect spots for soakin in the slow probinsya life the island offers. There's no traffic at all!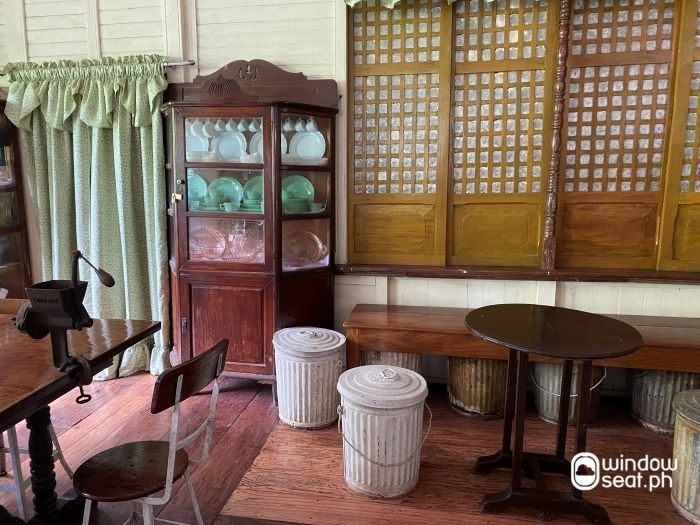 More heritage sites can be found at Guinsiliban Elementary School: a well-preserved Gabaldon building constructed during the American colonial era and the Moro Watch Tower made of coral and egg whites.
Muni-muni by the sea at The Beehive Camiguin Driftwood Cafe
Built with driftwood and decorated with a collection of vintage coffee pots from around the world, The Beehive Camiguin Driftwood Cafe is the best place for some coffee and contemplation. Nestled by the sea, the cafe offers fresh Tres Marias Coffee Beans, which are organic and grown by local farmers in the mountainous area of Catarman, Camiguin.
Paired with a generous serving of honeycomb-shaped oatmeal cookie, each sip of brewed coffee infused with crushed macadamia nuts was truly a treat. There's little to no signal here too, making it the perfect spot for some muni-muni! Bees live in the driftwood, but they're not harmful at all.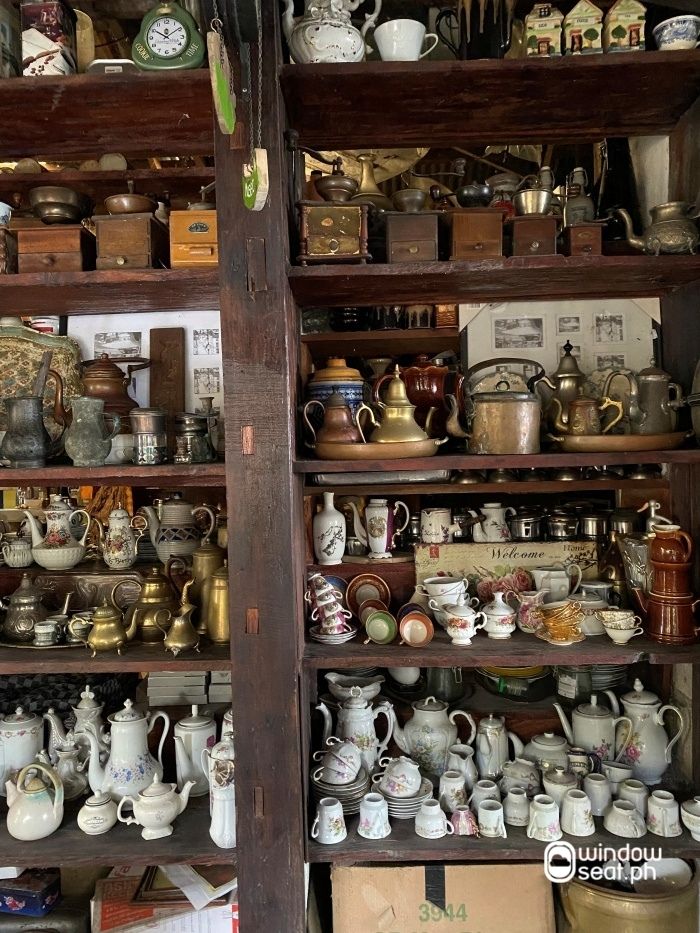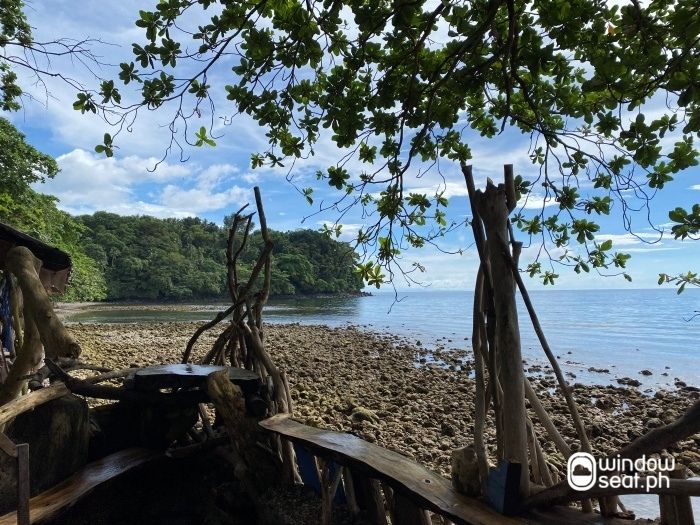 When it gets too hot during your visit, cool off with a cup of creamy homemade chocolate, passionfruit, and dragon fruit ice cream. The chocolate ice cream is made with artisan tablea with chunks of Belgian chocolate, while the passionfruit is grown in the cafe!
Have a bowl of rich Chicken Sorol at Pedro's
After visiting heritage sites around the town of Mambajao, you can't miss a meal at Pedro's Restaurant. Just a few steps from the Old Parola and 1914 marker, the restaurant offers the island must-try delicacy, chicken sorol. Made with coconut milk, lemon grass, and native chicken, the dish is also known as ginataang manok.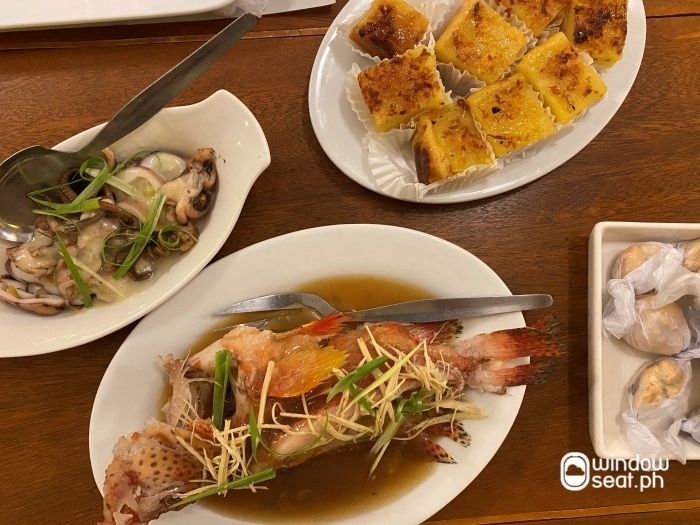 Pedro's serve Filipino cuisine, from fresh kinilaw to island's take on dinuguan.
Marvel at various natural attractions
There's no better place to soak in nature than Camiguin. Other than the white beaches, an abundance of natural attractions can also be found on the island: refreshing springs, waterfalls, and forests. During our trip, we got to dip in the cool waters of Sto. Nino Cold Springs, which is a popular spot for cooling off after hiking at Mt. Vulcan or Mt. Hibok-Hibok.
You can also feel the crisp cold air at the 25-meter Tuasan Falls; nothing's more relaxing than the sound of flowing water!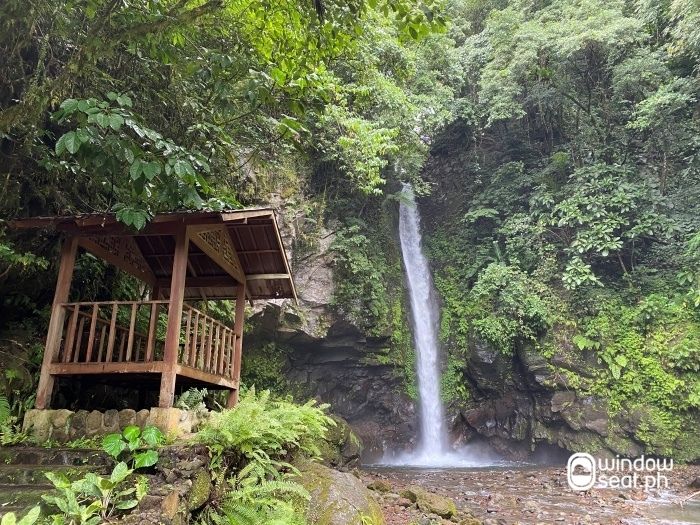 Camiguin is no stranger to strong storms and a part of its shores are protected by mangrove trees, which you can visit at Katunggan Mangrove Forest in Mahinog. Whether you find it romantic or eerie, the ancient-old trees are a truly magical sight.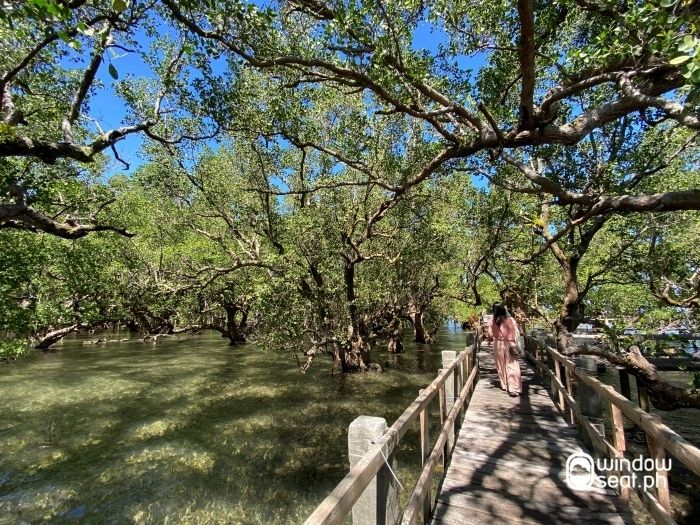 You'd usually get to explore mangrove forests from a boat and not on wooden stilts, which makes the park more accessible to tourists. Some even call these stilts the lover's lane, as there are spots where you can rest and marvel on the sea, the distant Mantigue Island, and catch the glistening sunlight that passes through gaps between the trees.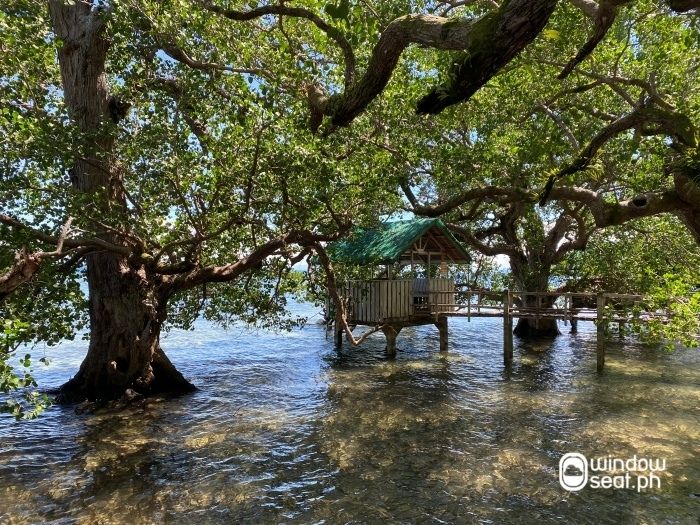 You can try water activities here too or have a picnic in one of the huts by the sea.
Indulge in authentic international cuisine
You don't have to book expensive tickets and acquire visas to have a taste of international cuisine. Camiguin is just that mesmerizing, captivating different nationals to emigrate, enjoy endless summer days, put up restaurants, and bring pieces of their home to the island.
During our stay, we got to enjoy authentic Italian cuisine at La Dolce Vita, which is located just across the airport; an accessible spot to enjoy your merienda after the two-hour flight from Manila. Some must-tries include Pizza Meat Overload, Pasta Pomodoro, and Cappellacci, which is the latest addition to the menu. All the pizzas are handmade, as well as the pasta, and cooked in a traditional brick oven.
If you're looking for a low-key spot, you'd enjoy a romantic candle-lit dinner at Nypa Style. Owned by a couple from Venice, the restaurant tucked in a garden offers different variations of bruschetta, ravioli, and mains like Straccetti Pork Tenderloin with arugula. Cap off the night with a slice of Choco Salami Cake and a cup of smooth corn coffee (no caffeine!) and you're good to go.
Another low-key spot is nestled in the middle of a rice paddy, Guerrera Restaurant, where you can enjoy fine Asian street food. According to locals, it was the hotspot for foreigners when travel was still normal. For dinner, we got to travel to Vietnam, Thailand, and India: fresh Vietnamese Rolls, Banh Mi, Pad Thai, Bangkok Pork, and Smoked Dal Tadka to name a few. They make the best calamansi tart too!
Hiking isn't your cup of tea? Make the sea your playground and learn how to free drive at Kurma. But before heading out, gear up for a day of lessons by trying their brunch menu, which you can enjoy with a sea view. Their must-tries include a Mexican omelet with homemade sourdough bread, shakshuka, and tablea oatmeal with homemade muesli topped with fresh fruits.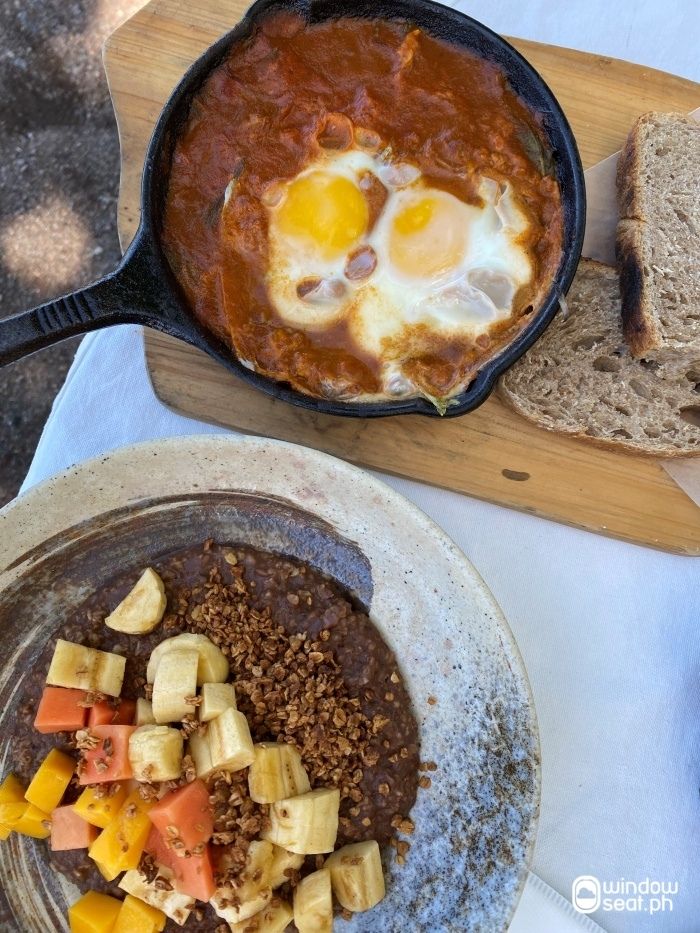 Catch a colorful sunset at the Sunken Cemetery and Old Church Ruins
If you're a fan of sunsets, you have to spend an afternoon at the Sunken Cemetery, which is one of the three heritage sites recognized by the National Museum. Camiguin is the home of fourteen volcanoes, including the Old Vulcan, whose eruption in 1871 caused the island to sink below sea level. While the old Spanish cemetery is a great spot for diving and snorkeling, just seeing the gigantic marker during sunset was breathtaking. You can go for a short boat ride to the marker for P20 too, where you can admire the mountain view more.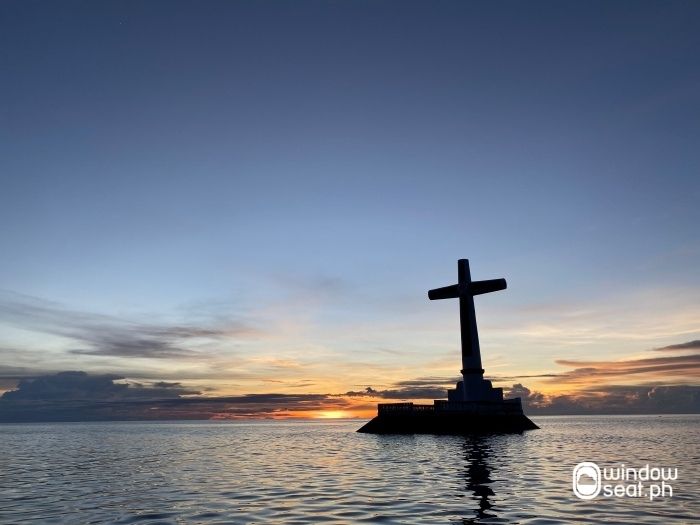 In just a few steps, you can visit the Old Church Ruins, which were also washed out during the volcanic eruption. What you can visit now is actually the second floor of the church, a lighthouse, and the ruins of an old convent.
According to our guide, Spanish priests preferred small windows then, as it was more solemn for prayer.
Camiguin Travel Requirements
Ready to catch the next direct flight from Manila to Camiguin? Here is a list of documents you need to prepare first:
Vaccination card
Identification card
Hotel booking confirmation
Health Declaration Form, which you can acquire here.
Camiguin Tourist QR Code; submit your application here.
P.S. RT-PCR testing is no longer required to enter the island!
For more information and updates, visit Cebu Pacific Air or the Provincial Government of Camiguin's website or Facebook page.