Want a New Way to Explore Tokyo? Play the Tokyo Underground Mysteries game!
More reasons to love Japan.
by Therese Aseoche | September 25, 2018
There's so much to discover around Tokyo that goes beyond what guidebooks and recommendations will tell you. If you're looking for a new way to explore the much-loved city, then take on this challenge: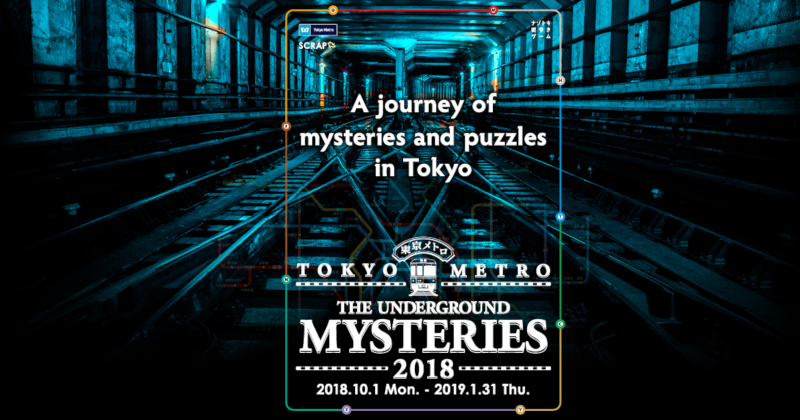 The Tokyo Underground Mysteries is a popular real-life puzzle game that takes place annually from October 1 to January 31 of the next year. It combines the mechanics of a scavenger hunt, a brain teaser, and a thinking puzzle, all of which you have to solve within 24 hours.
The game requires a game kit which you can purchase on select Tokyo Metro stations, and it comes with a guidebook, tracing paper, a pencil, a file pack, an envelope, puzzle papers, and a 24-hour train ticket.