The World's Most Fascinating Airbnbs
Book a dream-y destination.
by Shen Mascariñas | October 19, 2016
Don't you ever get the urge to try something completely out of the ordinary?
Sure, a gorgeous view, comfortable bed and cool set of amenities add up to a great vacation home. But, if you want a real adventure — one that continues even up to bedtime — you've gotta try these Airbnb homes.
Dreamy Treehouse in Atlanta, Georgia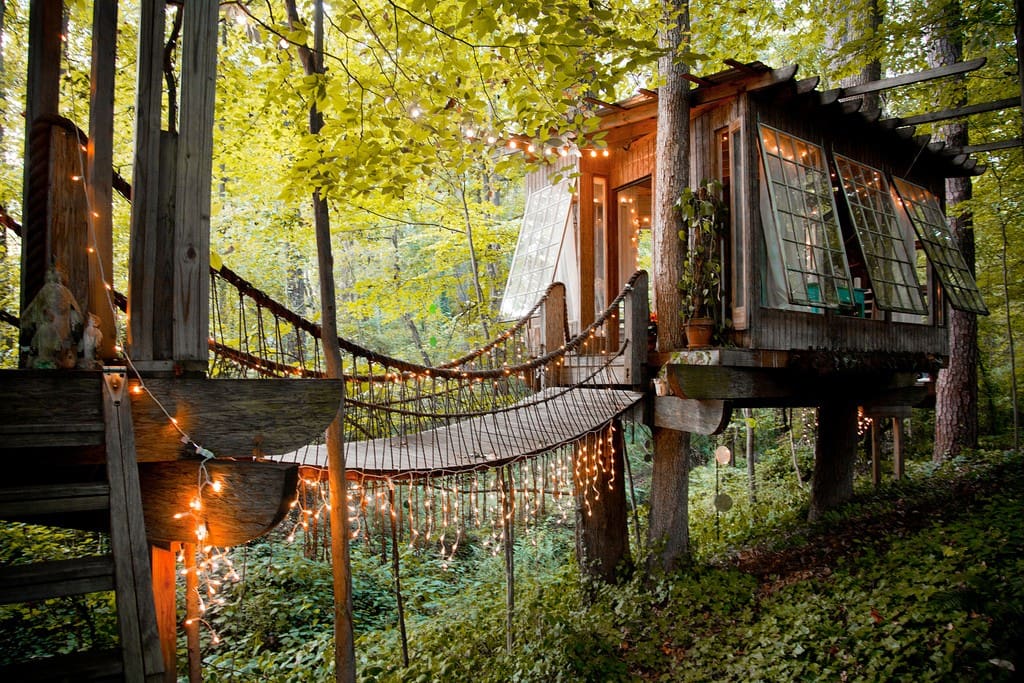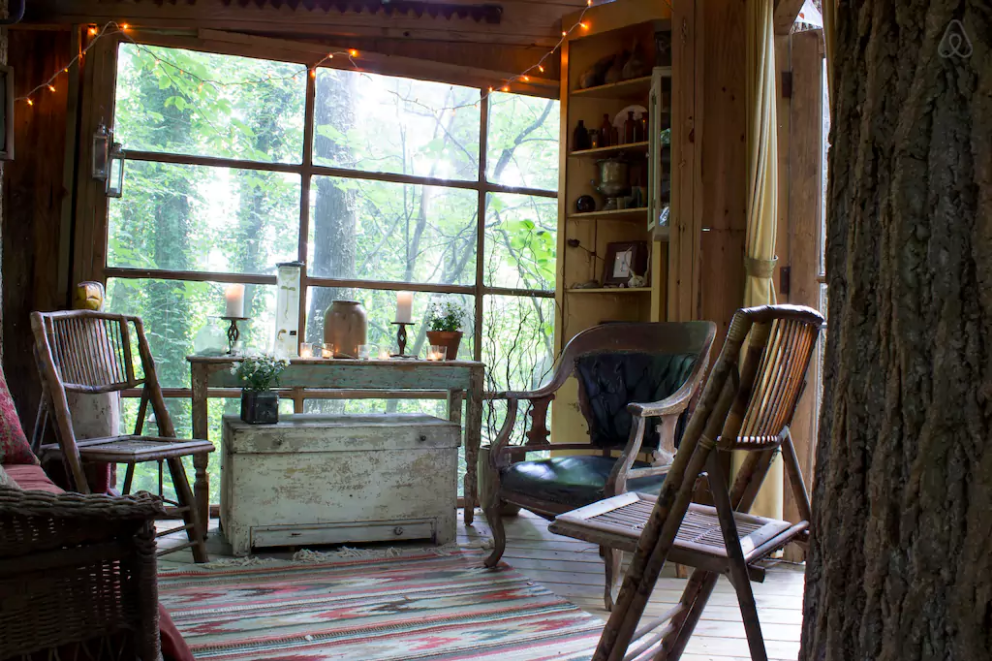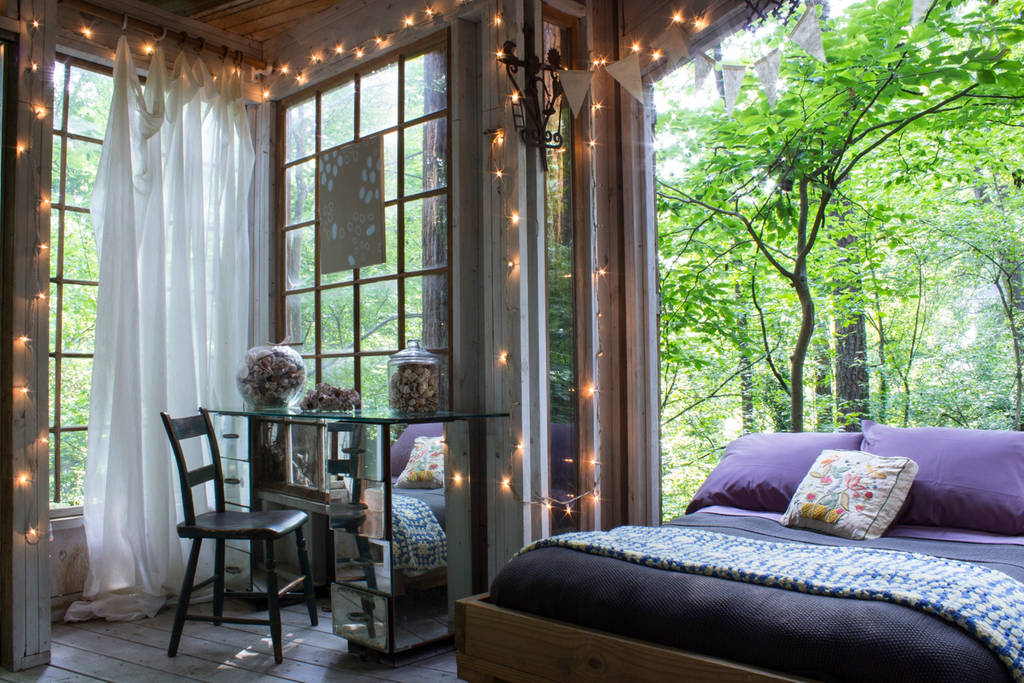 PHP16, 937 | 2 guests | Book here.
This treehouse looks like it's straight out of a dream—only much, much better because you can actually stay in it. It's comprised of three separate rooms (living room, bedroom and deck) connected by whimsical rope-bridges. Just imagine how relaxing your stay will be, surrounded by trees and fairy lights and waking up to birds chirping. No kidding, such beauty exists.
Amenities: Free parking, internet, iron, hair dryer, toiletries
Cube House in Rotterdam, Netherlands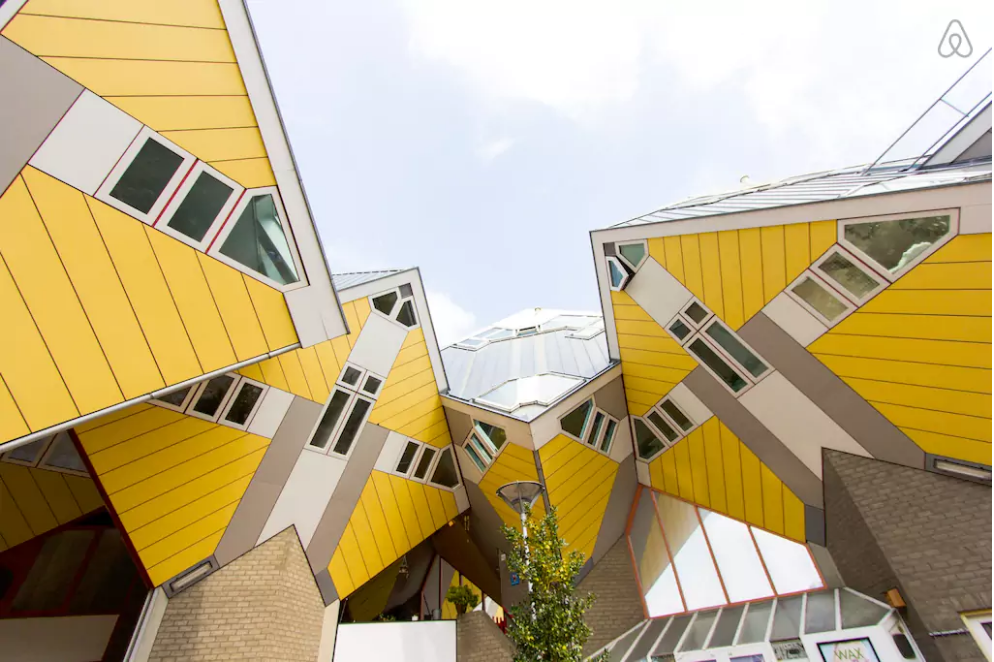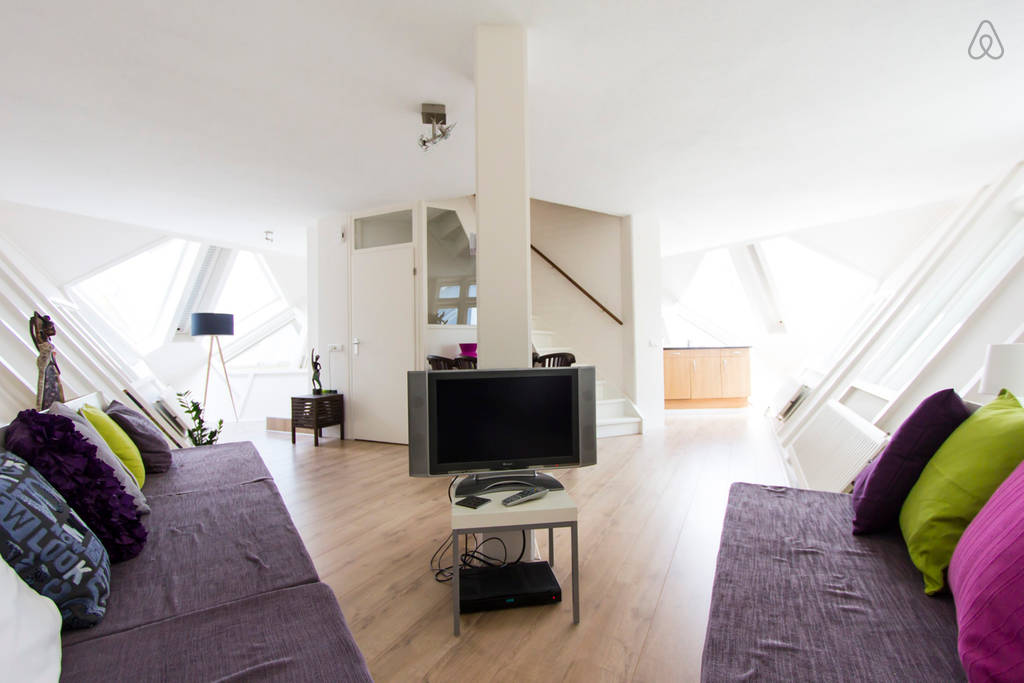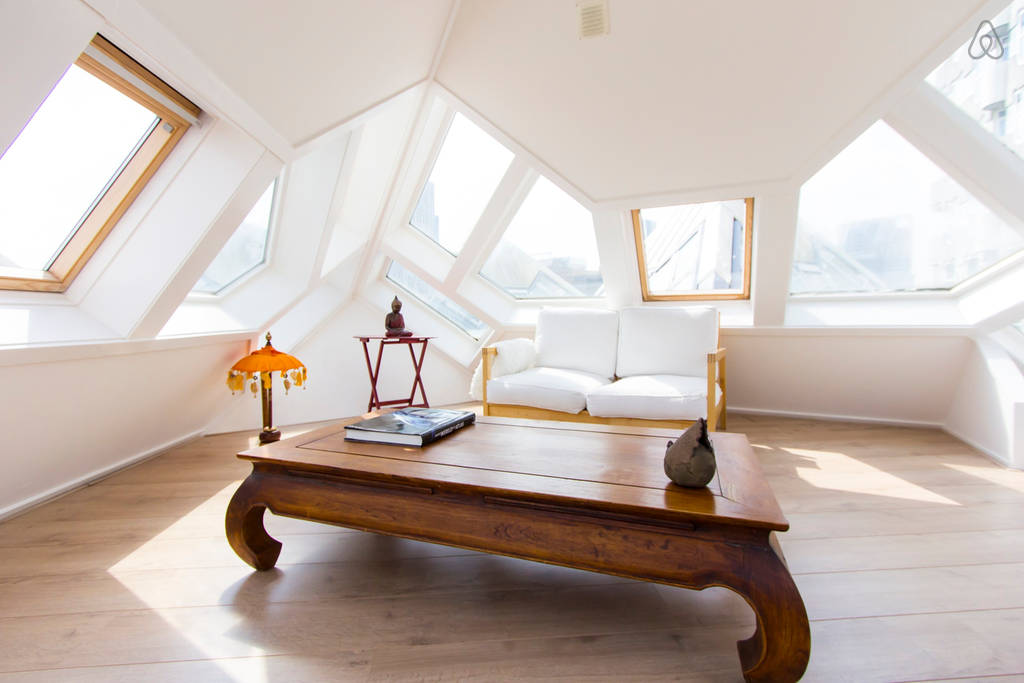 PHP10, 551 | 4 guests | Book here.
Experience an abode that defies the expected lines and structure of houses. You'll need a few minutes to get used to this peculiar home, but you might never get over how cool it is even when you've left. Its location is perfect, too. The cube house is nestled in the center of Rotterdam and located just next to the train station going to Amsterdam.
Amenities: Internet, cable TV, kitchen, heating, toiletries
Clock Tower in London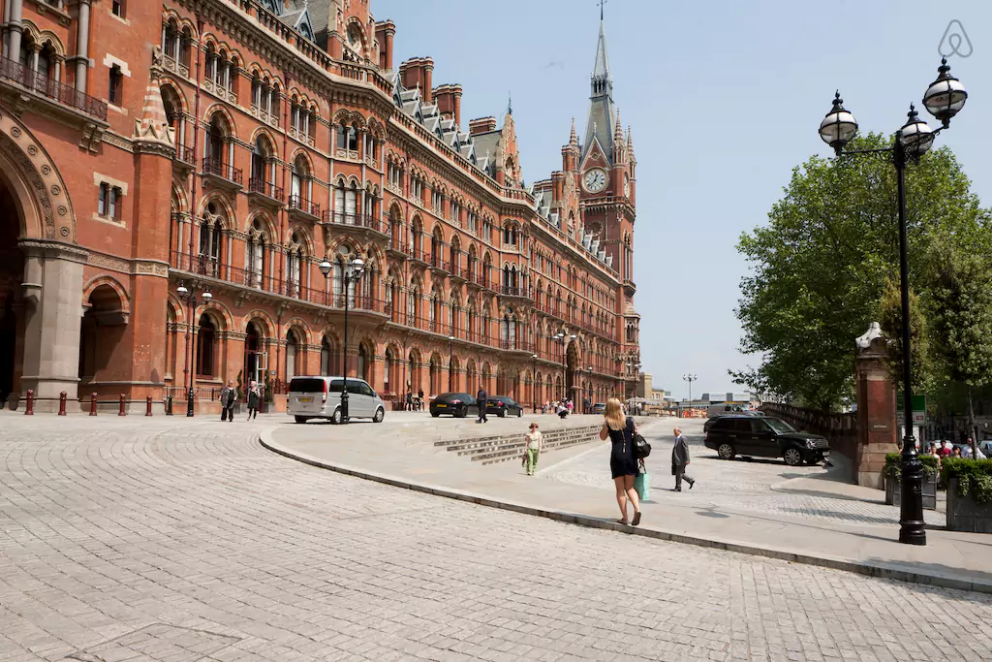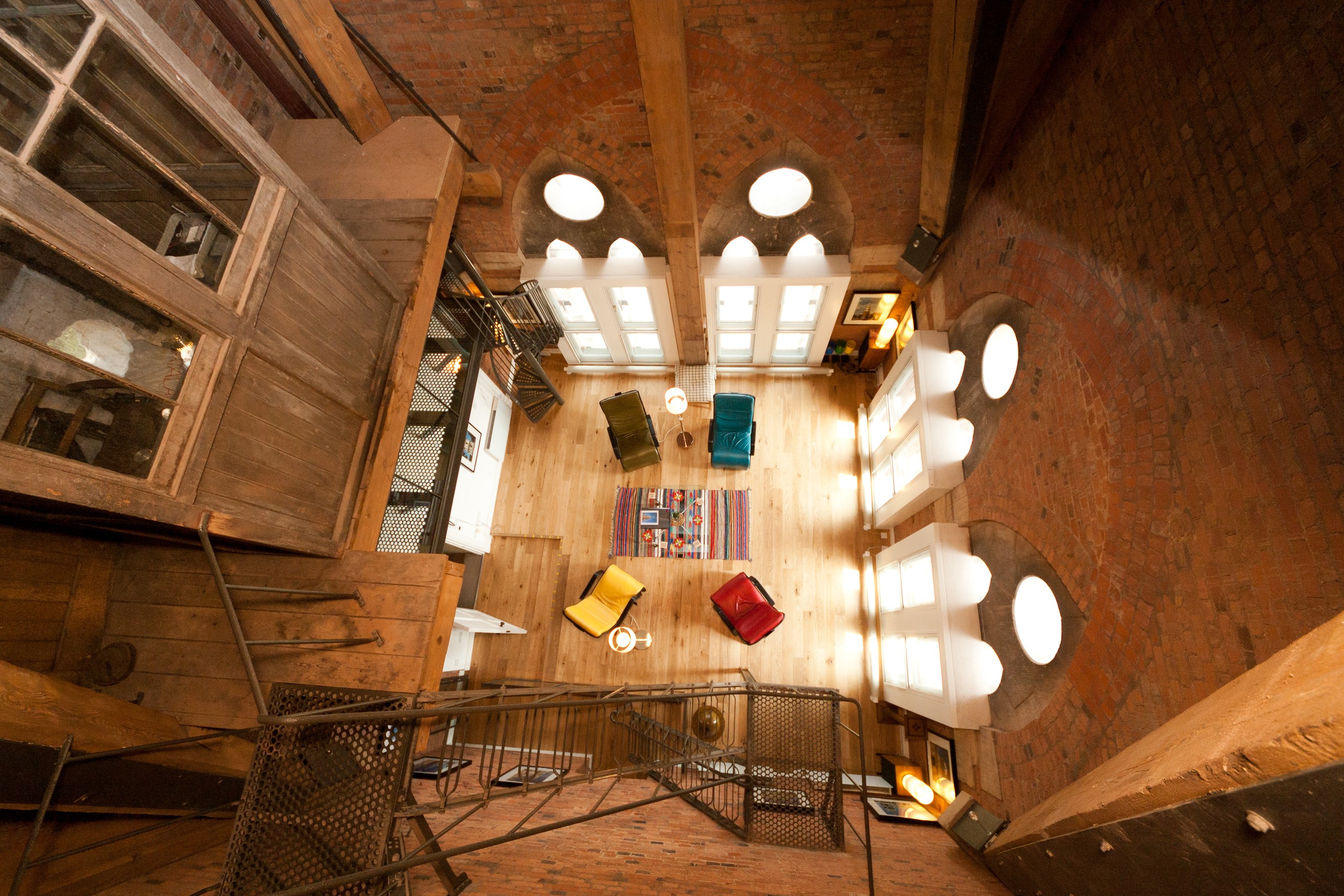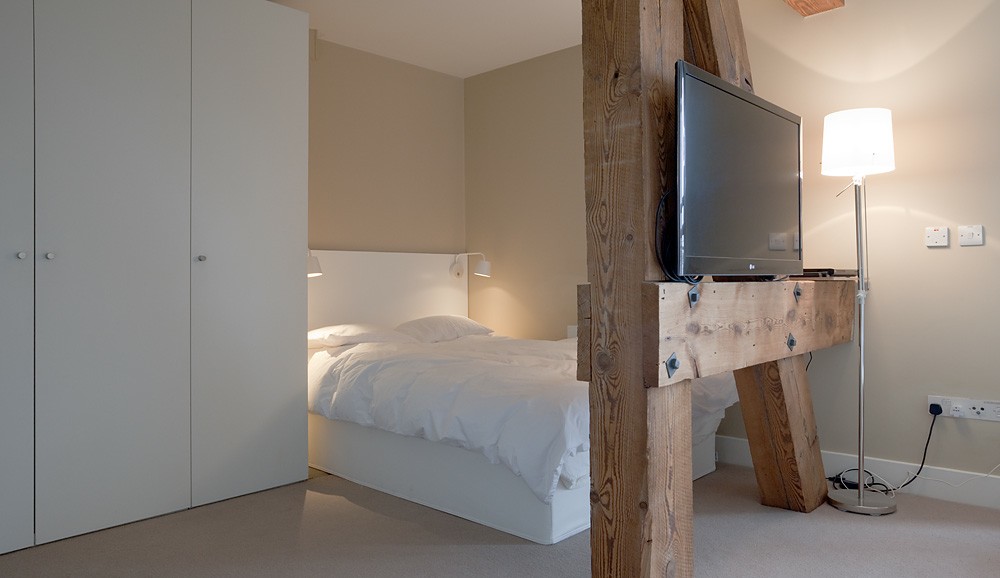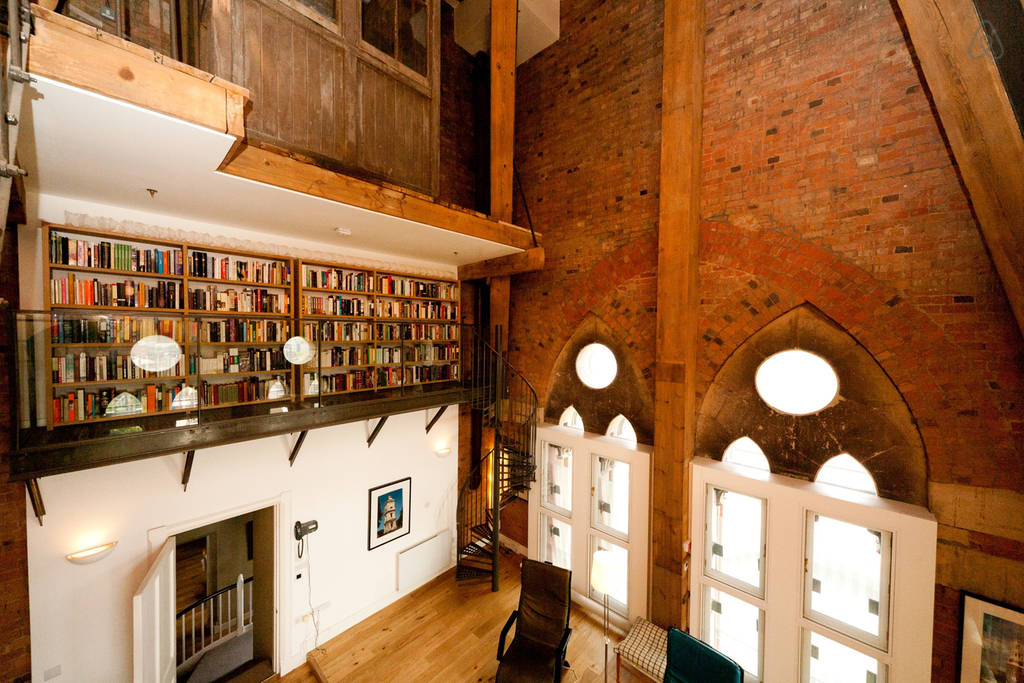 PHP12, 601 | 4 guests | Book here.
Very few people can say they've lived in a clock tower. With this Airbnb rental, you can have that one-of-a-kind experience. And don't worry about the clock disrupting your sleep. It's beautifully designed like an Italian bell tower, but doesn't have bells.
Amenities: Elevator, internet, doorman, TV, toiletries, kitchen, washer
Desert Dome in Joshua Tree, California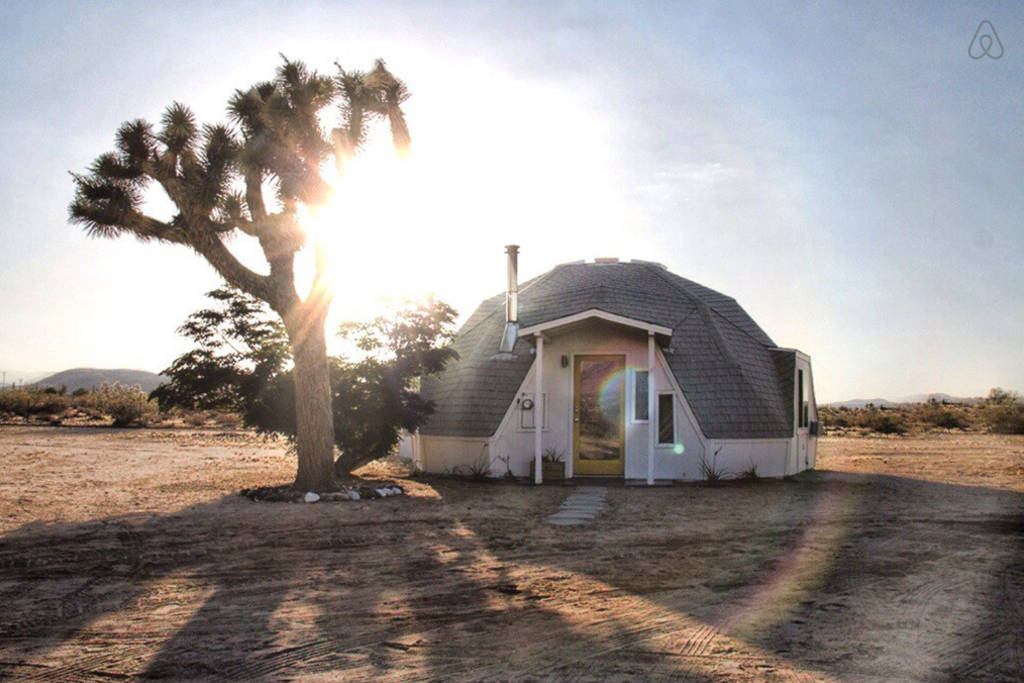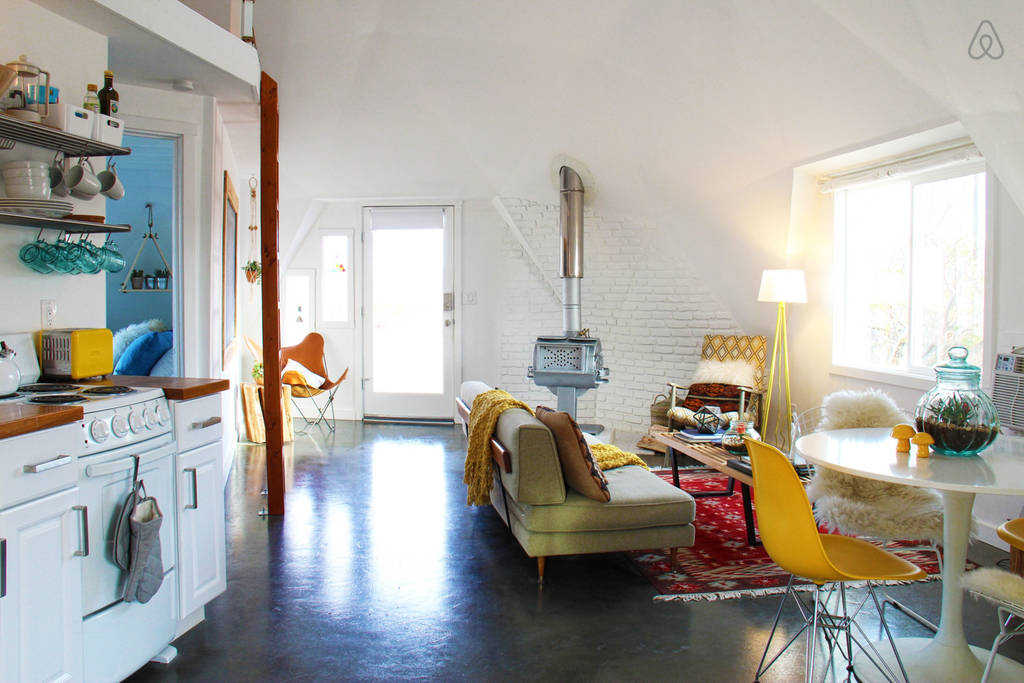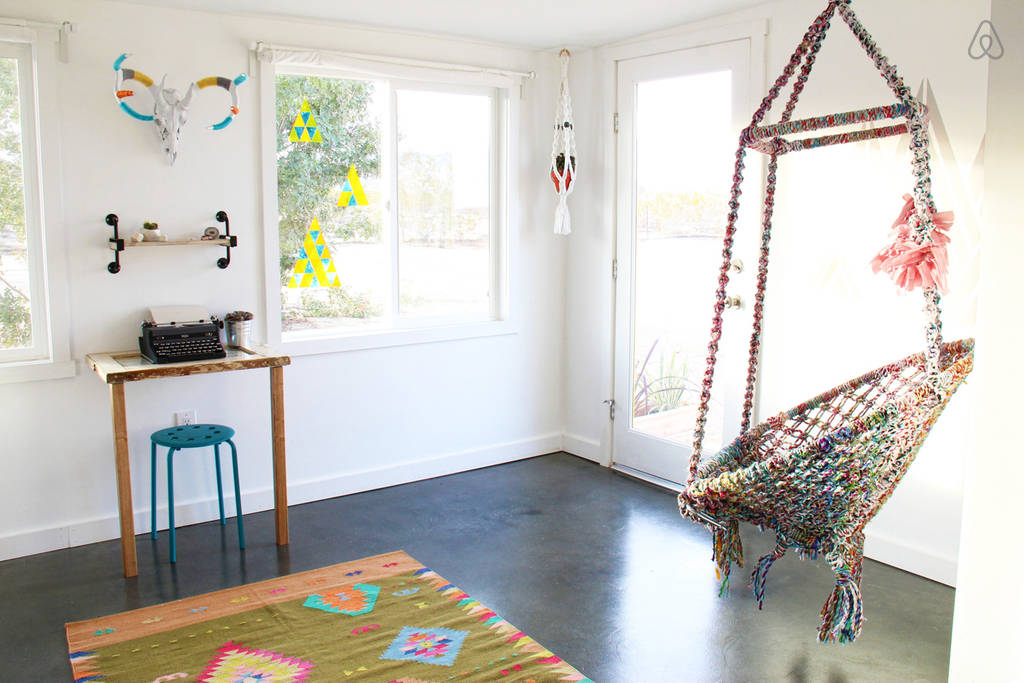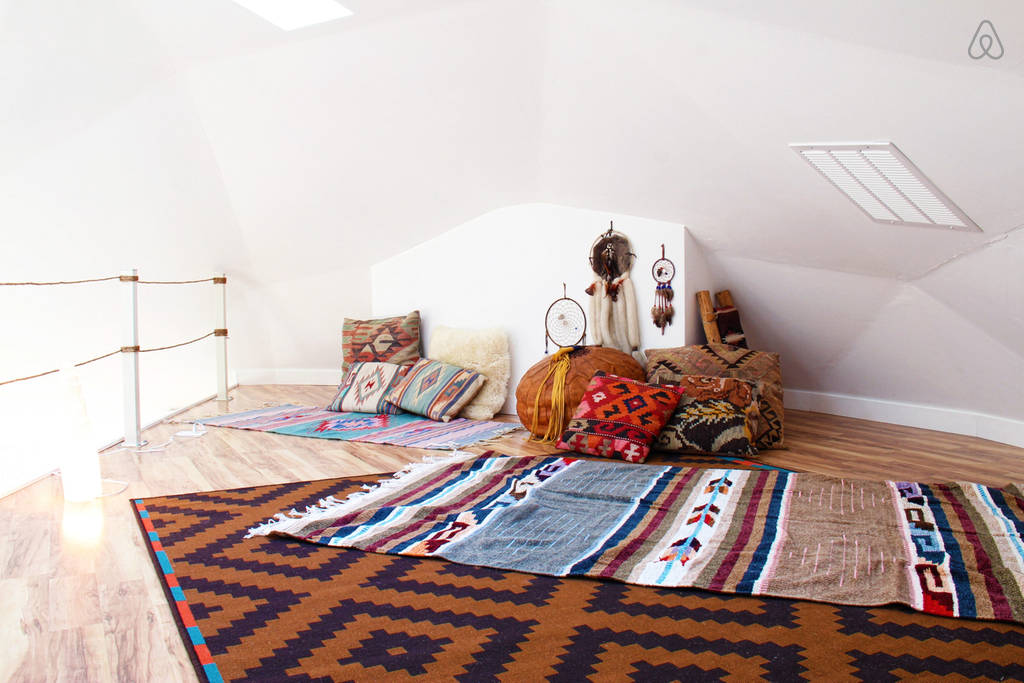 PHP9, 195 | 4 guests | Book here.
Now if it's an escape or hideaway you're looking for, this is the Airbnb rental for you. You'll be in the middle of a desert—no neighbors in sight—with only views of the mountain and starry night sky to keep you company. Staying in won't be a problem here as its kitchen is well-equipped, bedrooms very cozy and modern-bohemian décor pleasant to the eye.
Amenities: Internet, kitchen, indoor fireplace, air conditioning, toiletries, heating, parking
Boathouse by the Eiffel Tower, Paris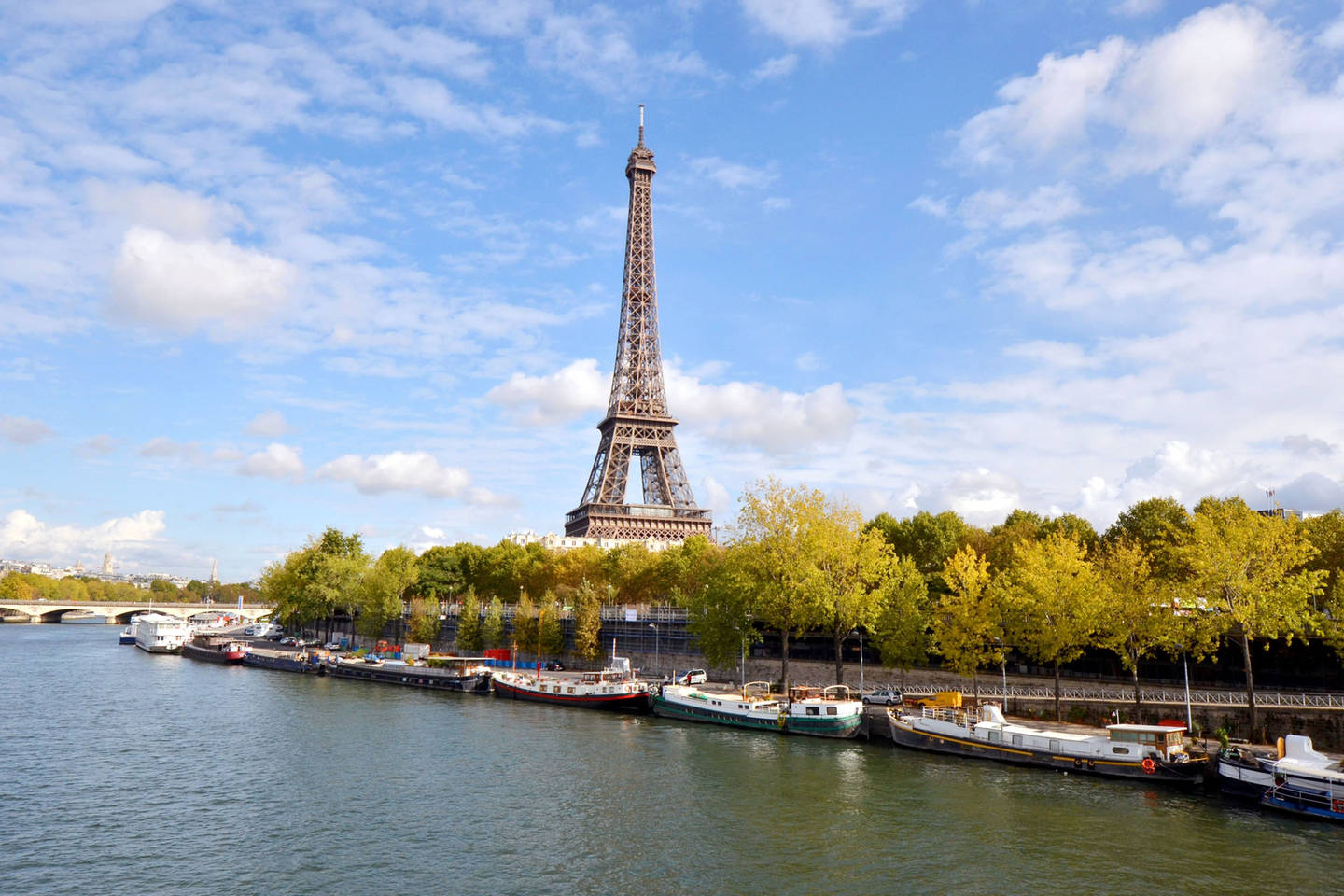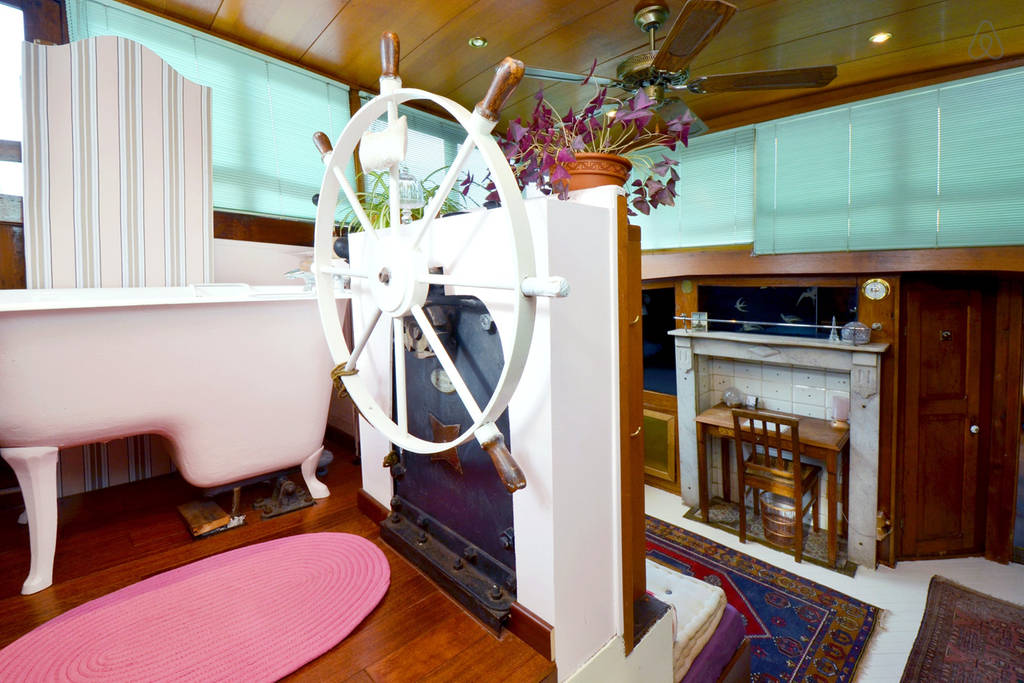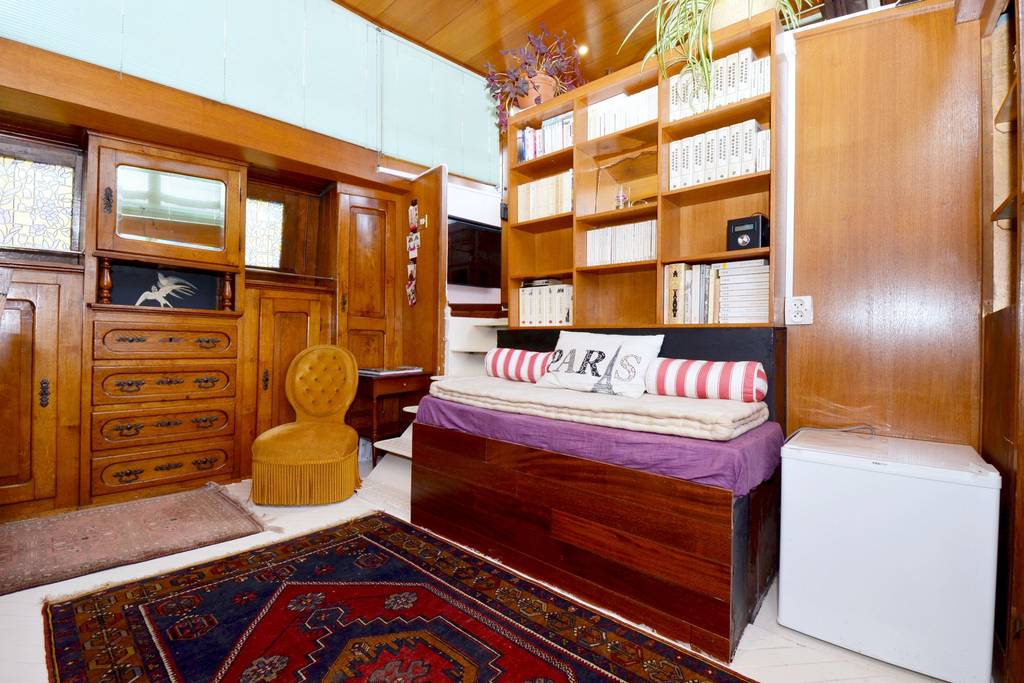 PHP8, 130 | 2 guests | Book here.
This isn't the most spacious of homes, but that's what makes it so cozy. This boathouse is dubbed as "a little love nest on the river," and the fact that it's right under the Eiffel Tower makes it even more romantic. You'll have your own private deck where you can eat breakfast and enjoy the lovely Parisian view.
Amenities: 24-hour check-in, iron, hangers, heating, TV, internet
Astronomic Domes in Paiguano, Chile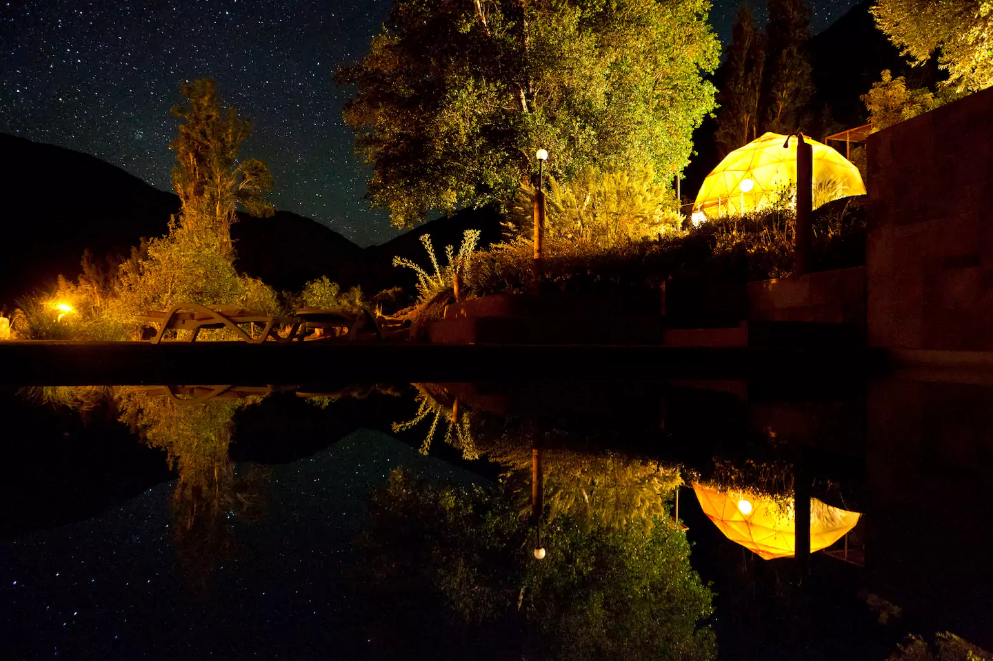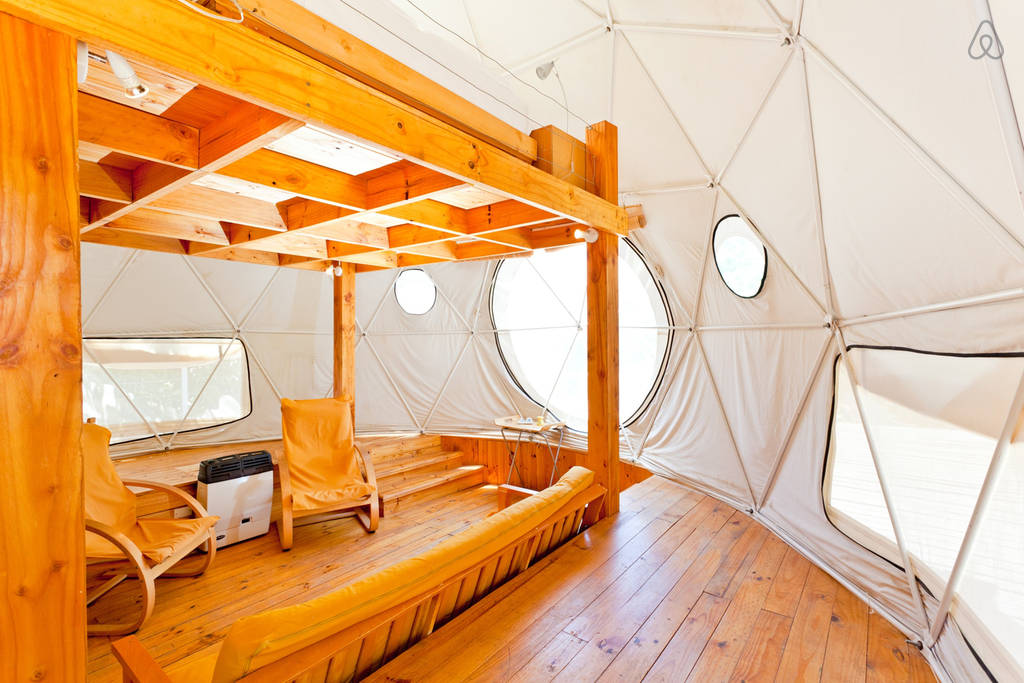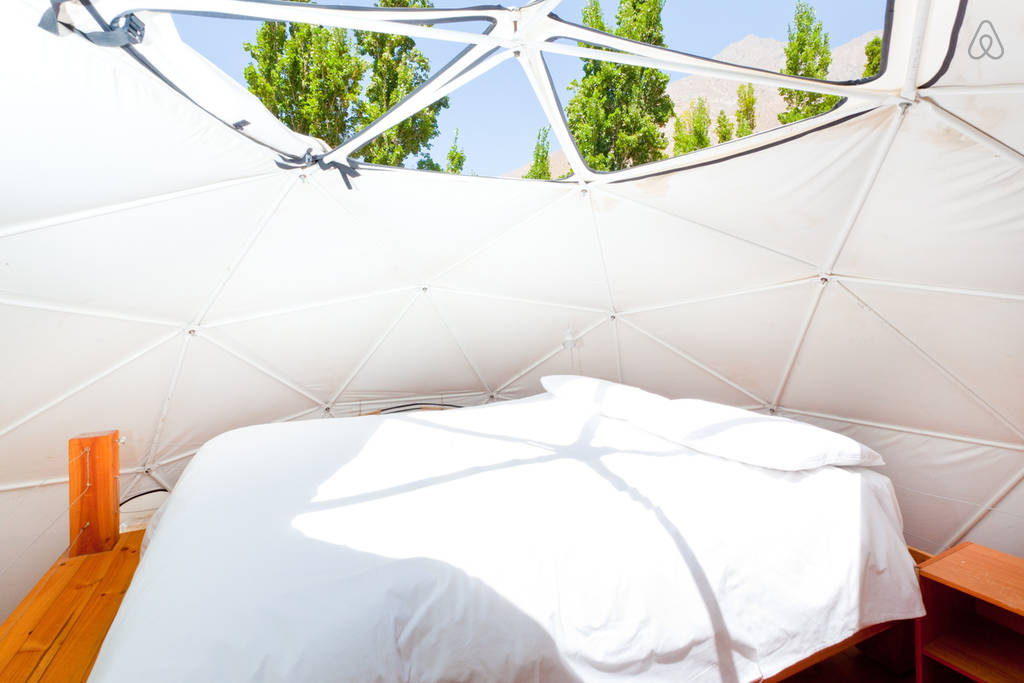 PHP9, 195 | 4 guests | Book here.
Astronomic domes are designed specifically for optimum stargazing—from its shape to its bed height and of course, its windows and roof. Come night time, marvel at the glowing sky from the comforts of your bed or lounge chairs.
You'll be perfectly-snuggly in your very own igloo, but do summon the strength to go out. An astronomic tour, nighttime horse ride, bike rental and other exciting activities await.
Amenities: Internet, toiletries, indoor fireplace, pool, parking, heating, breakfast
An Airstream by a Cliff in Malibu, California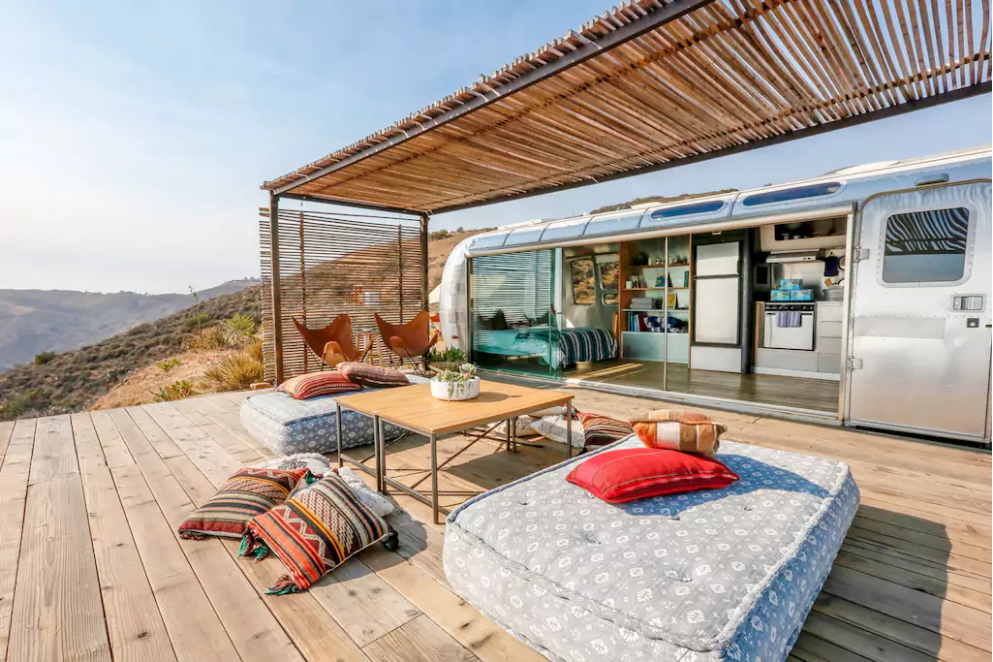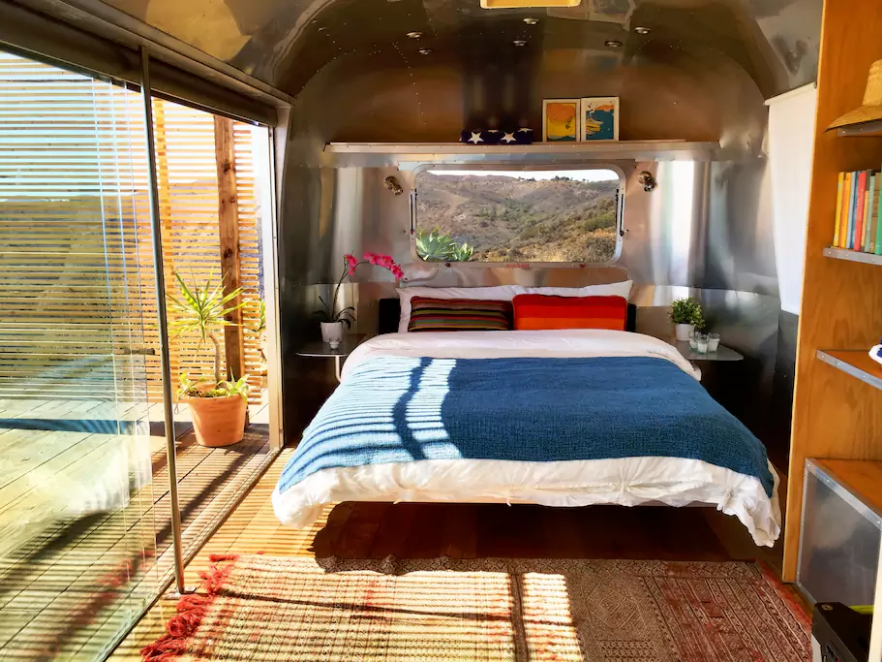 PHP29, 035 | 3 guests | Book here
Perched on a cliff, surrounded by nature and with an infinite view of the ocean—this Airstream is almost too good to be true. You'll be staying in the most stylish trailer with a cozy Queen-size bed, glass panels and lounge bean bags. This Airbnb home is so cool that Taylor Swift's Vogue feature with Karlie Kloss was shot here.
Amenities: Kitchen, parking
Spotted other weird Airbnbs you would love to try? Share those finds below!