Springtime in Yvoire, France: A Day Tour
An exploration of one of France's most beautiful villages.
by Michellan Alagao | October 13, 2016
Along the shore of Lake Geneva lies Yvoire, a lovely medieval village in south-eastern France so tiny that you could explore everything in a day. So I did.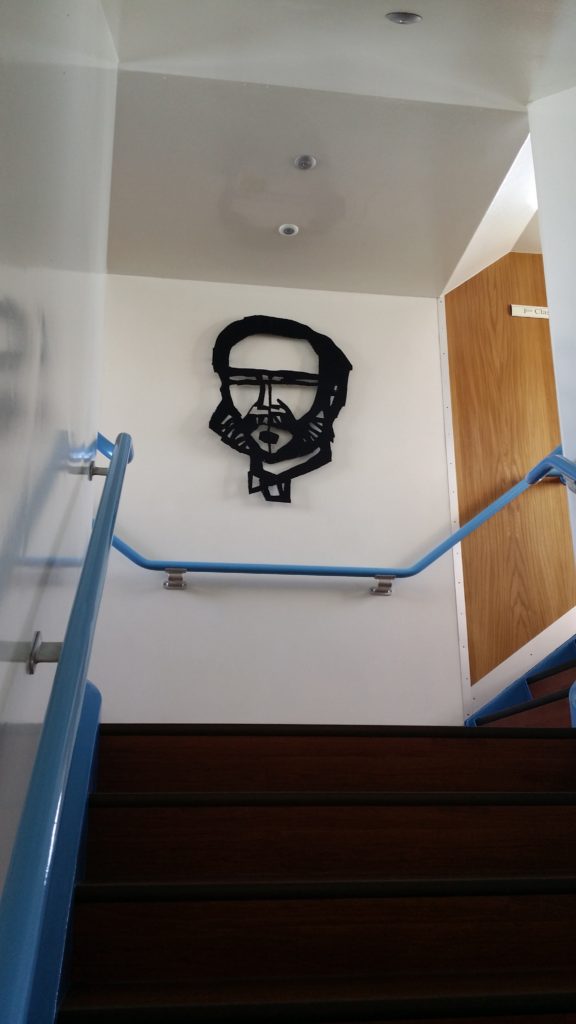 Aboard the Henry-Dunant boat to Yvoire. Dunant is the founder of the ICRC and a popular figure in the city.
 It's easy to get to Yvoire if you are coming from somewhere else in France or from Switzerland as there are ferries, trains and buses that head there. I came from Geneva and simply went to the city tourist information center and bought a return ticket on a CGN boat (you can also buy tickets online). The trip takes around an hour and a half to two and a half, depending on where you depart from within Geneva.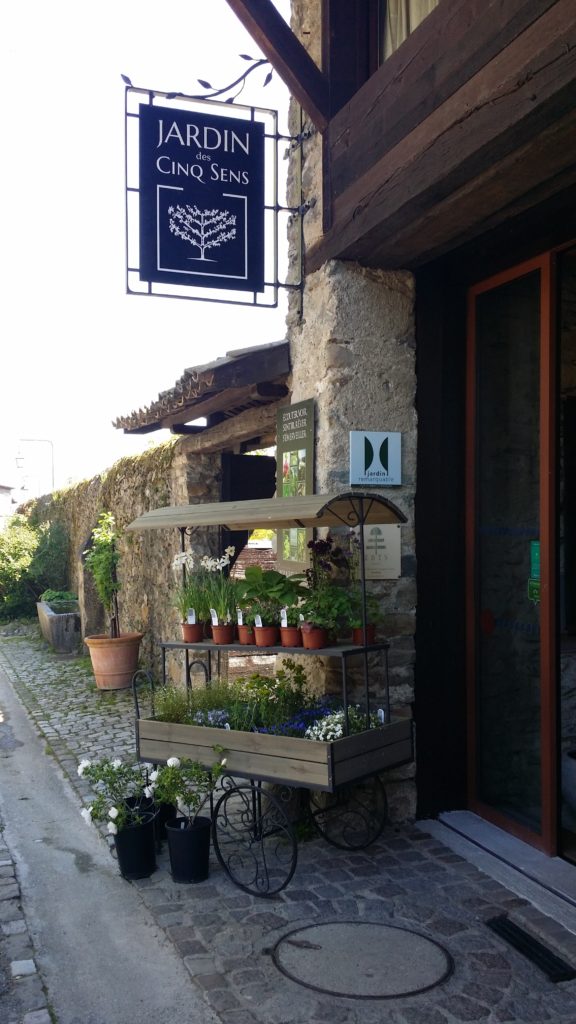 There are signs leading straight to the Garden of Five Senses so it was easy to find.
Yvoire is considered as one of the most beautiful villages in France, and for good reason. It was a warm spring day in May when I visited and there were flowers and plants everywhere, adorning terraces and windows. I took a short walk – less than five minutes – from the pier to the Garden of Five Senses (Jardin des Cinq Sens). The Garden is open from 10AM to 6PM and only from mid-April to early October. There's a small entrance fee that is paid at the foyer, which also houses a gift shop with garden-themed souvenirs.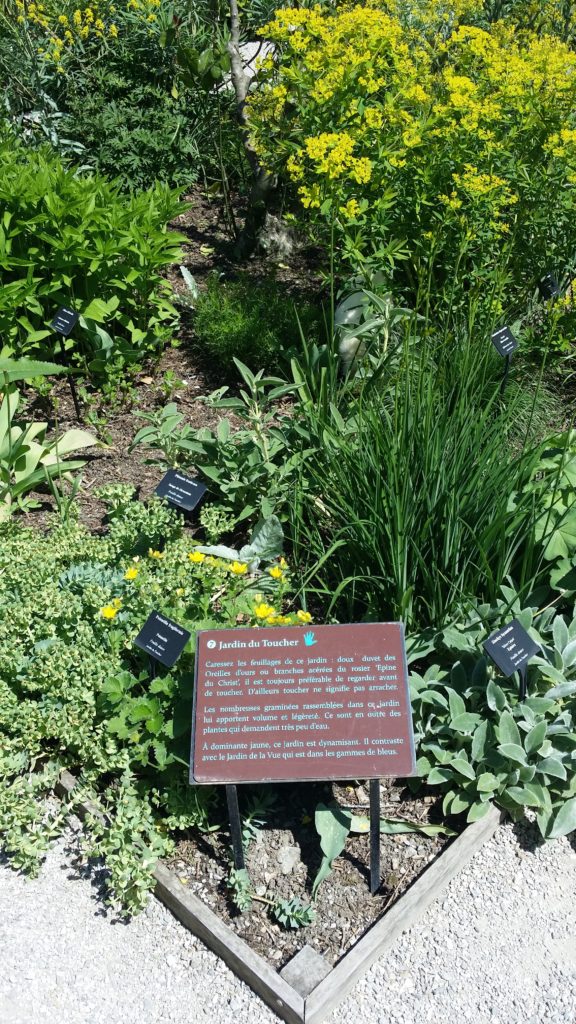 The Garden of Touch contained plants with different textures and guests were encouraged to touch the plants (gently of course).
The 'Garden' is composed of five different mini-gardens (taste, smell, hearing, sight and touch) within a labyrinth. Visitors can choose to use the map provided or just wander in and about however they feel like. I used my map but walked through the mini-gardens at a leisurely pace, taking the time to use each of my senses as I explored. (But unfortunately, visitors aren't allowed to eat the fruits and vegetables from the Garden of Taste!)
After my visit to the Garden, I simply walked around a section of the village that was preserved to maintain its medieval look and feel. Other 'sights' in Yvoire include the Church of St. Pancras and a small local history museum, but the real centerpiece is the village itself where you can stroll down narrow alleyways and appreciate the quaint houses, many of which are from the Middle Ages.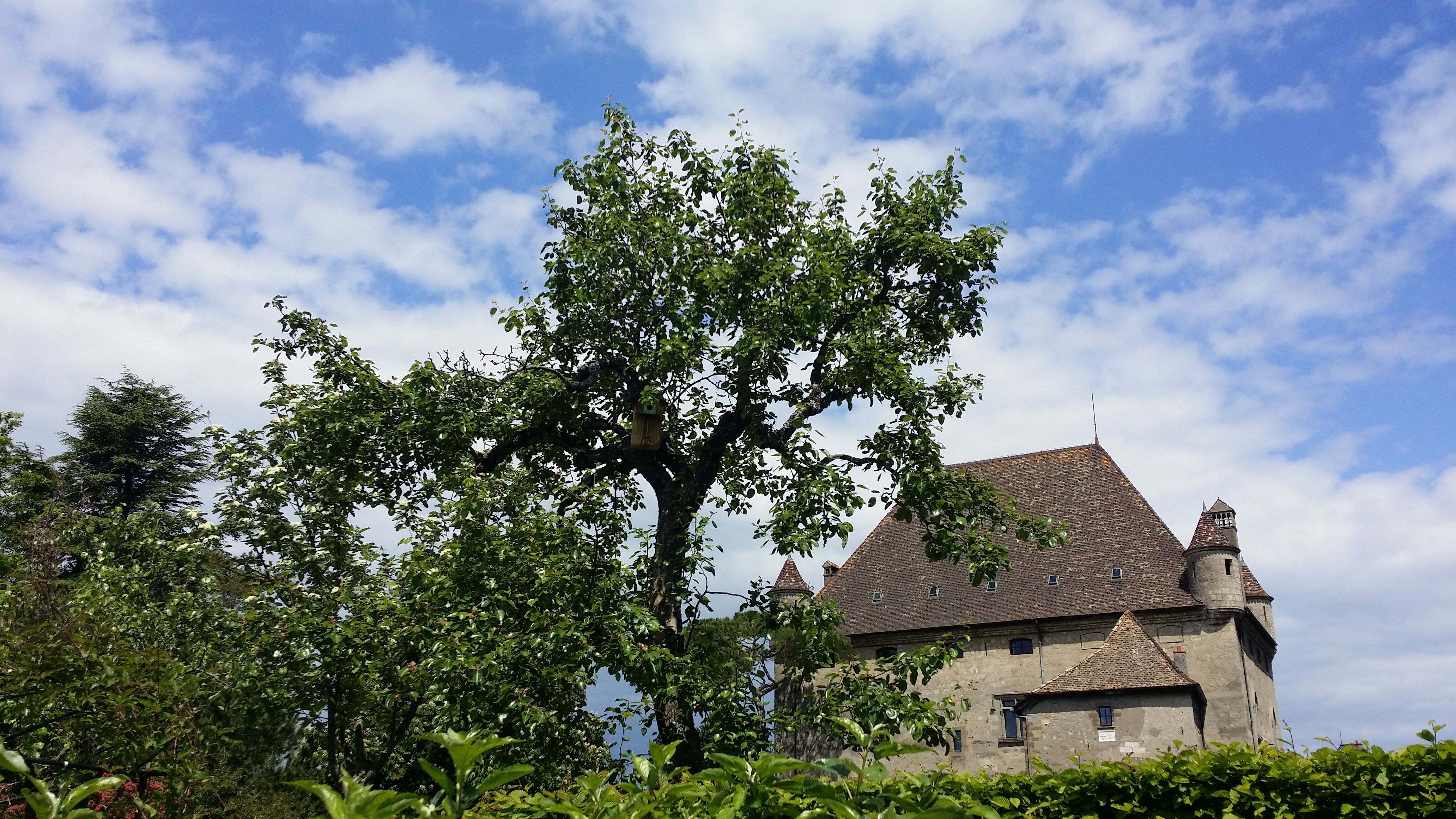 Château d'Yvoire has been standing on the banks of Lake Geneva since the Middle Ages. Its thick walls, turrets, towers and few windows are typical of medieval castles within the Lac Léman region.
I also walked on narrow, cobblestone streets towards Château d'Yvoire (not open to visitors, sadly), and back to where there were a number of cafes, restaurants, souvenir shops, boutiques and even some art galleries.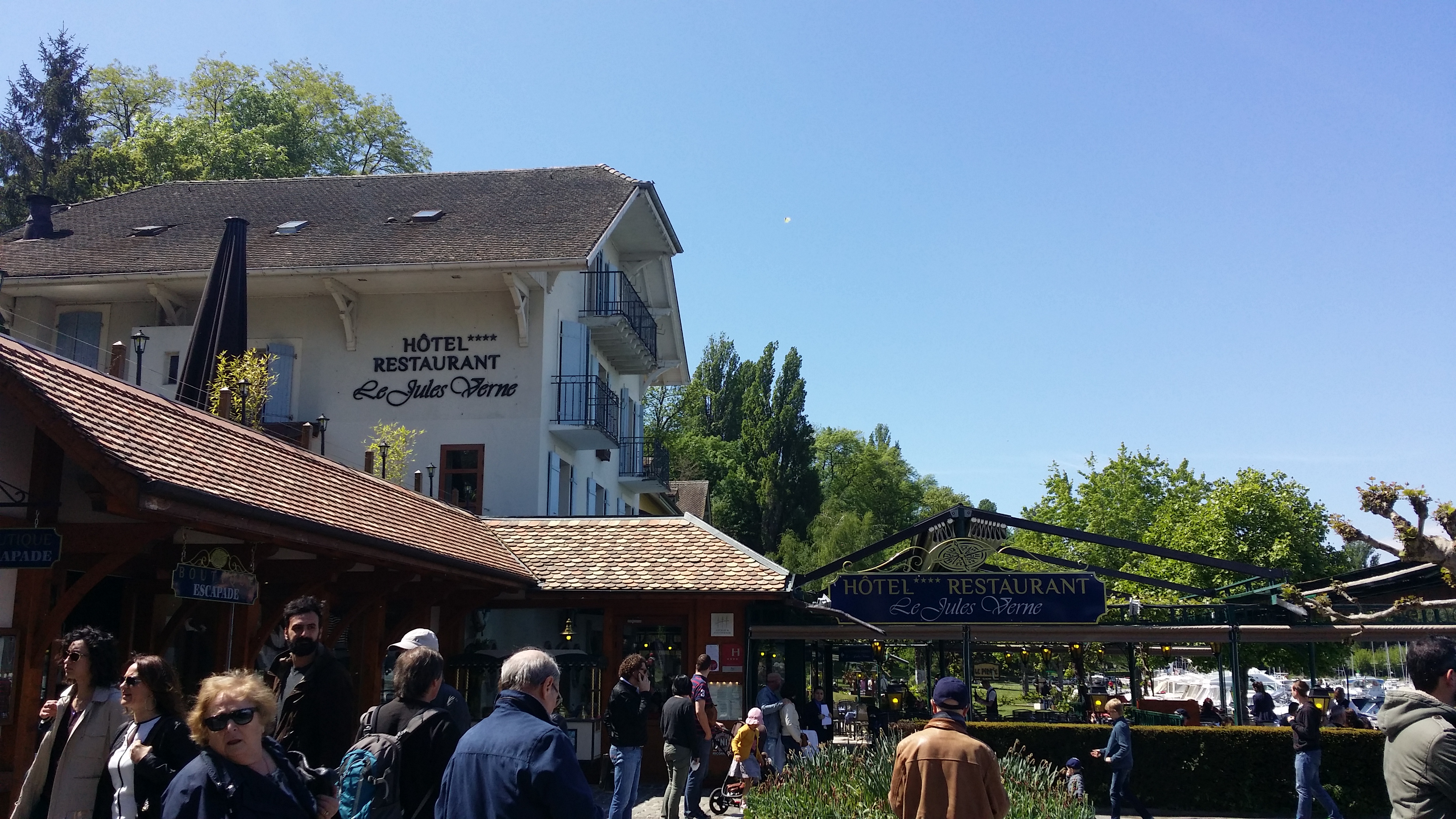 Across the marina is Le Jules Verne Hotel and Restaurant. The restaurant has a whimsical, steampunk-y feel and a panoramic view of the Lake.
There's a lot of food available for such a small place, and visitors can choose from simple food carts or Michelin Bib Gourmand level restaurants, such as Le Pré de la Cure. For those who are on a really tight budget, just pack your own lunch and find a nice spot of grass or a bench overlooking the marina where you can sit and enjoy the day.
I settled on a busy little Crêperie for lunch and then had some ice cream by the pier before taking a boat back to Geneva, energized from such a serene and laid-back day.
Got tips or leads? Post them in the comments!