LOOK: This Forest Farm in Aurora Will Give You the Ultimate Off the Grid Experience
Gear up, this one's for the adventurous.
by Ina Louise Manto | July 22, 2021
Aside from private and exclusive stays, outdoor activities will be here to stay as provinces slowly open to local travelers again. If you're feeling adventurous and want to go off the grid for a few days, Zen Tierras will give you the best of both worlds.
Zen Tierras Farm
Nestled in the province of Aurora, Zen Tierras is the perfect place for shutting the noise of the city out and immersing yourself in the best playlist nature has to offer: chirping birds, flowing river water, rustling trees, and more. There's no signal here at all and electricity is run by solar panels. It's the perfect opportunity to give yourself a break from your screens and let yourself get lost in nature!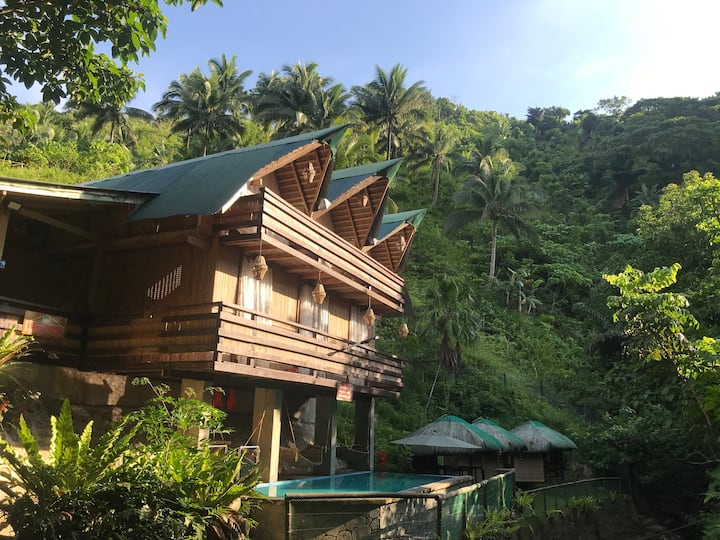 The adventure begins with a 20 to 30-minute trekking on a river – it's the only way to reach the farm. Just when you think you're already in the middle of the jungle and there can't possibly be a shelter this deep in the forest, you'll be greeted by Zen Tierras' grounds.
The mainstay is a villa by the river, featuring a classic bahay kubo structure. The villa has private bedrooms for rent. Each room can accommodate up to four guests. The rooms have two double beds and two shared baths, and a balcony overlooking the surrounding forest. There's also a swimming pool in front of the villa, with cold spring water directly supplied from the mountains.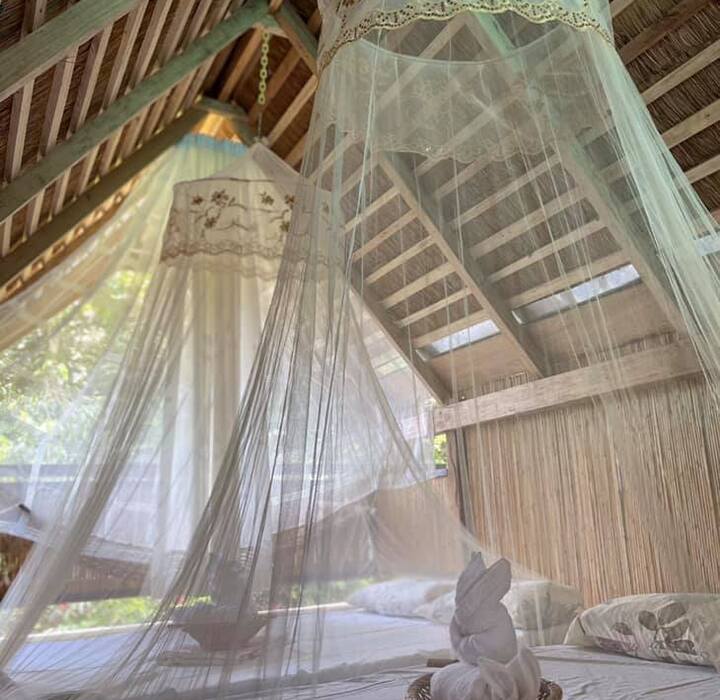 Zen Tierras has a spacious viewing deck where you can perch a tent or simply appreciate the breath-taking view of the Pacific East Coast and surrounding Sierra Madre Mountains. This deck will require a bit of hiking too, 400 steps to be exact, via the Alpha Trail.
View this post on Instagram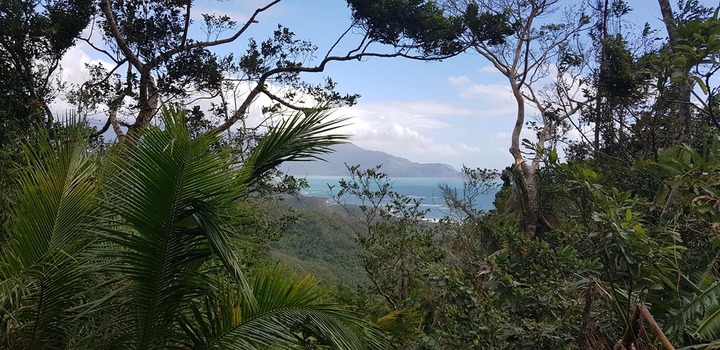 Treat the villa as a home away from home. There are no restaurants around since you'll be in the middle of the forest, but there is a fully equipped kitchen where you can have your meals prepared with an additional P200 fee. You may also request the resident caretaker to buy and prepare food for an additional fee as well.
There are plenty of grounds to explore around Zen Terrias, including photo spots that would remind you of Bali.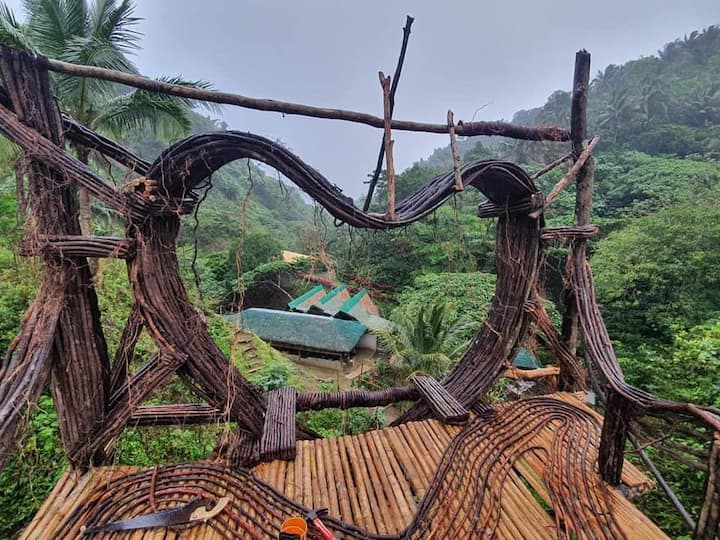 Travel requirements
View this post on Instagram
You may also check the full list here:
Zen Tierras Farm is located in Sitio Agusis, Purok 1, Dingalan, Aurora. Rates start at P1,500 per night for a couple's room and P2,500 for a room at the main villa.
Book your stay here. For updates and more information, visit Zen Tierras' Facebook page.