10 Affordable And Pasalubong-Perfect Korean Supermarket Hunts
You know the drill!
by Andy Flores | September 10, 2019
If you're heading to South Korea anytime soon and have a long list of people to shop for (family, friends, officemates… this list could go on for the thoughtful Pinoy traveler), don't worry too much about looking for the perfect pasalubong. The local supermarket has a plethora of affordable goodies that are also easy to pack! Besides, everybody always appreciates some good snacks.
Here, we round up ten supermarket hunts that are the answer to your pasalubong needs:
Choco Pie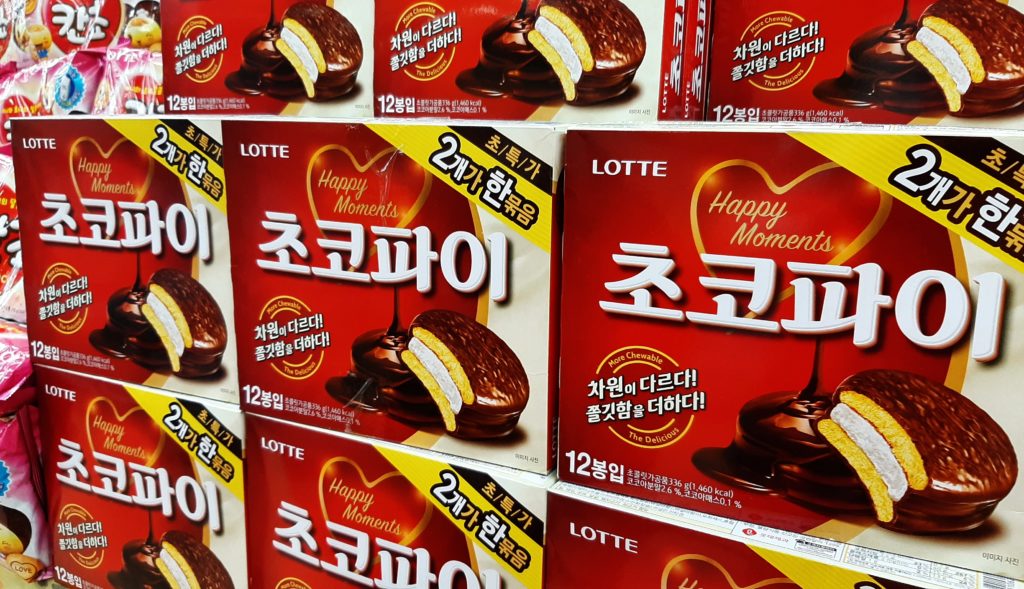 Ask any Korean about the quintessential snack that is the Choco Pie, and they'll surely tell you about a fond memory attached to it. This nostalgia-inducing treat is basically a biscuit topped with marshmallow and coated with chocolate. Sounds like a familiar Filipino sweet? Indeed. It's also just as delightful!
Honey Butter Almonds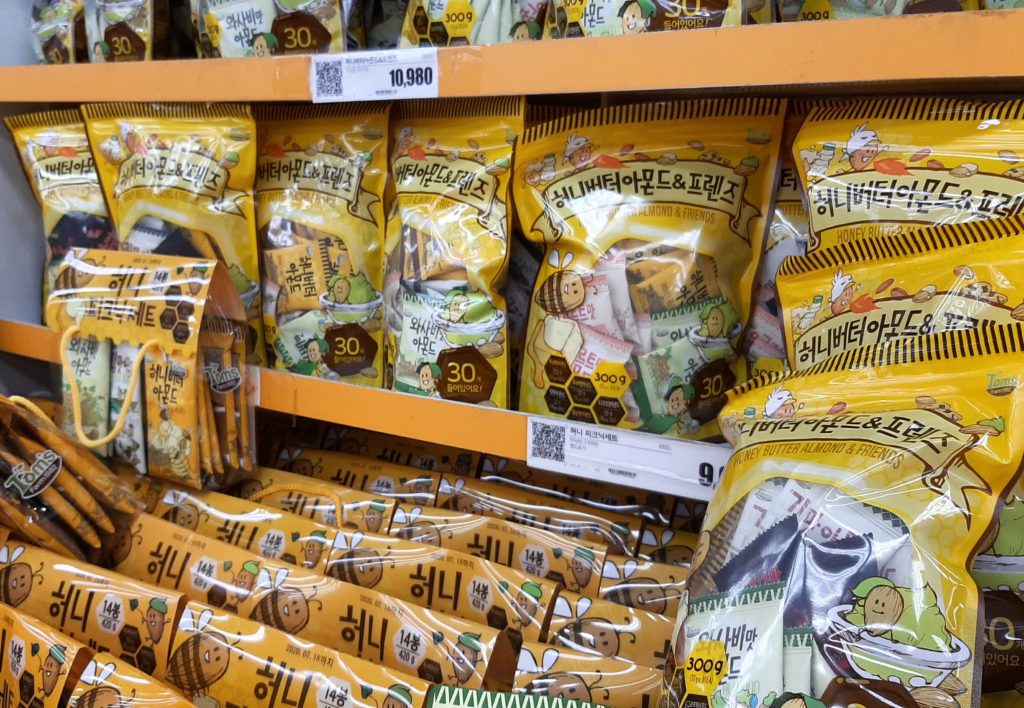 You'll find this best-selling snack everywhere in Korea, but if you want a good deal, the supermarket is a great place to go, of course! They have packs that come in various sizes. There are also different flavors to choose from if you want to add some variety to your pasalubong stash.
Binch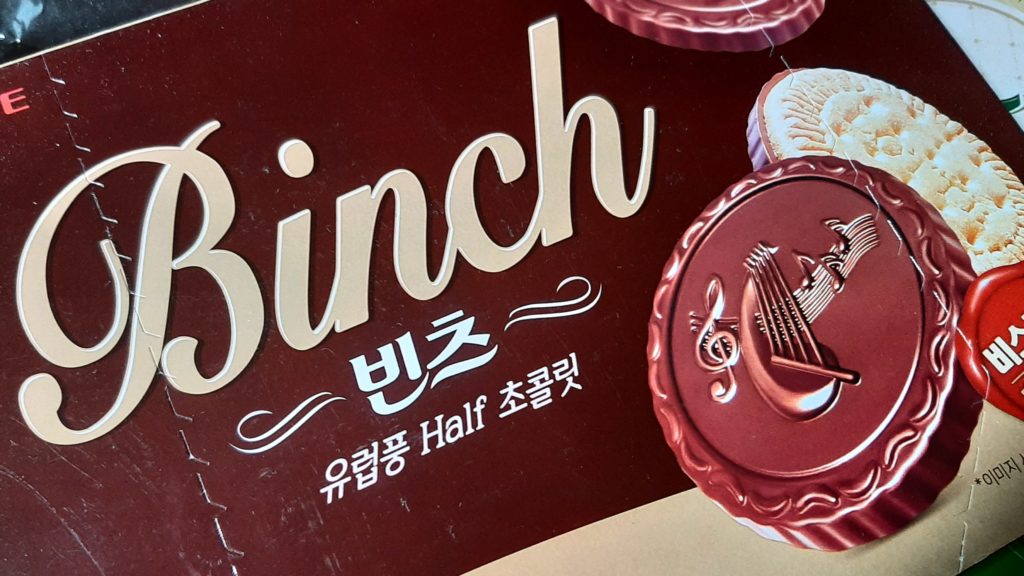 Binch is a treat that's indulgent in all its simplicity. It's just a biscuit topped with chocolate, but everybody who's tried it can't get enough of it! It can be bought as a big box containing eight smaller boxes or as one big box filled with small individual packs. Make sure to get some for yourself, too, because you'll certainly like it!
Tea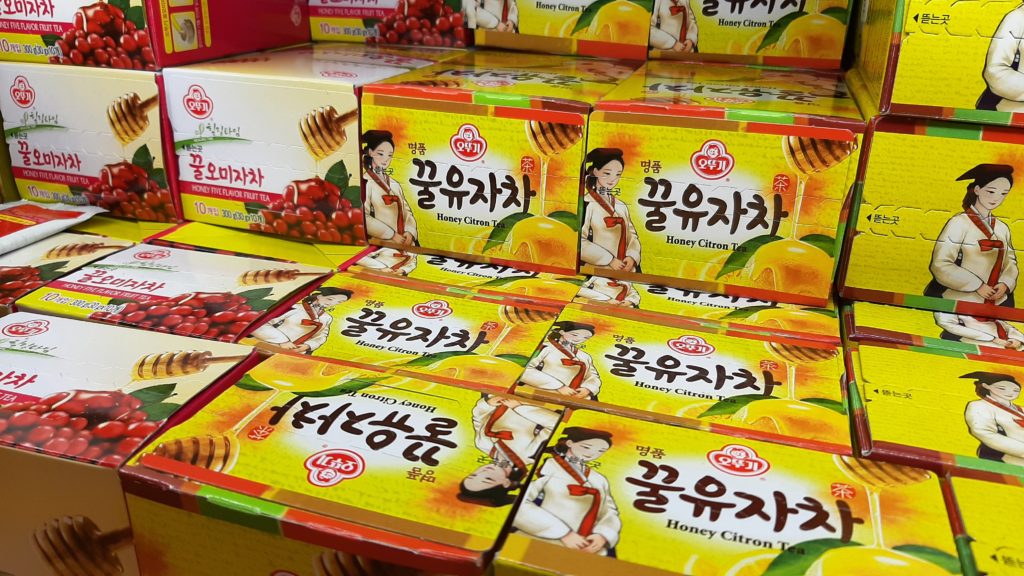 Bringing home some tea is also a great idea, since Korea produces a lot of top quality teas that won't cost you a lot. Opt for green tea or nokcha, which is widely consumed in the country. Or, if your folks want something refreshing, pick up boxes of honey citron tea.
Assorted Brownies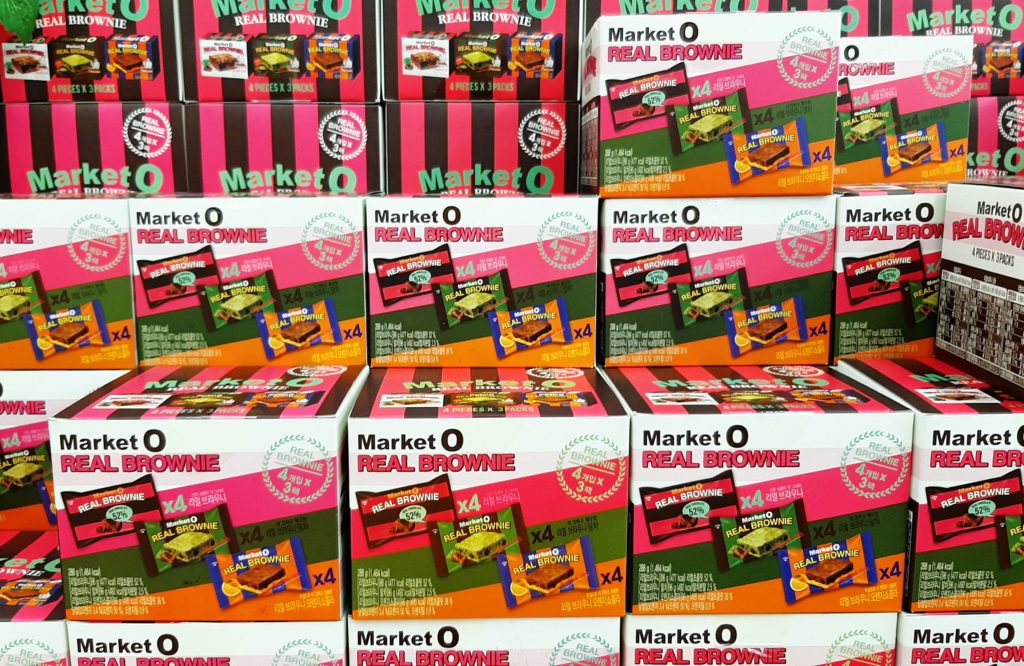 Market O Real Brownies are a crowd favorite and it's not hard to see why—they're yummy and easy to share! You can get the original chocolate flavor or grab the assorted box, which comes with matcha green tea and orange flavors.
Choco Heim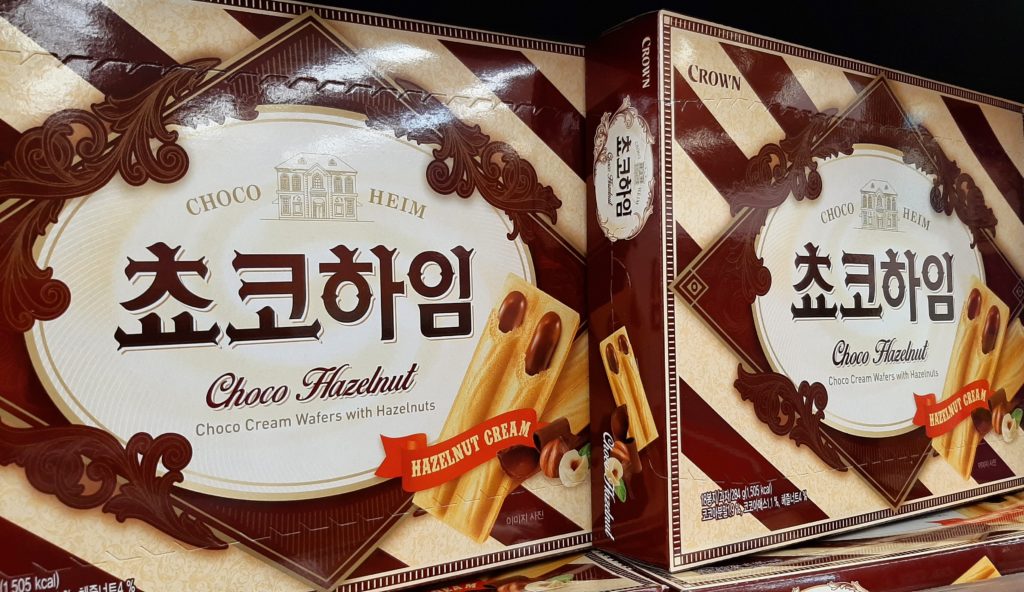 Choco Heim wafers are just irresistible! Filled with choco-hazelnut cream, it's the kind of treat you'd love to give away to let others know how good it actually is, but not before you secure a box or two for yourself! It also has a white chocolate variant, if the people on your list are not into Nutella-tasting sweets.
Couque D'asse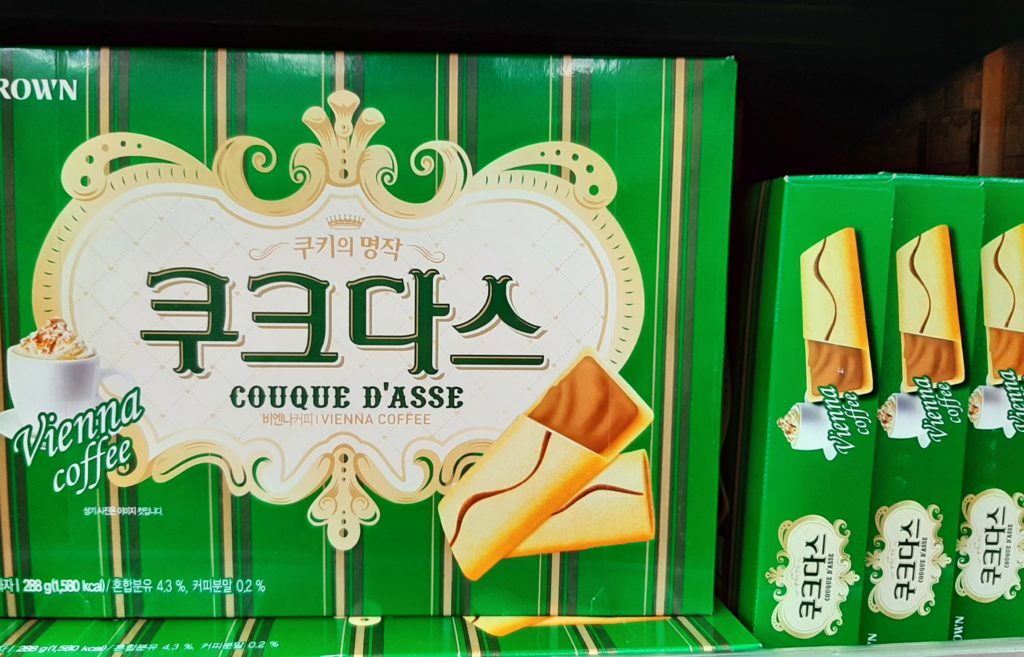 These thin cookies has a number of flavors for you to choose from—coffee, berry, white cream, and other seasonal flavors. But should you ask which one is the best, coffee is the all-time favorite. It's a great pick for your colleagues at work, as it's the perfect cookie to munch on during your break.
Jelly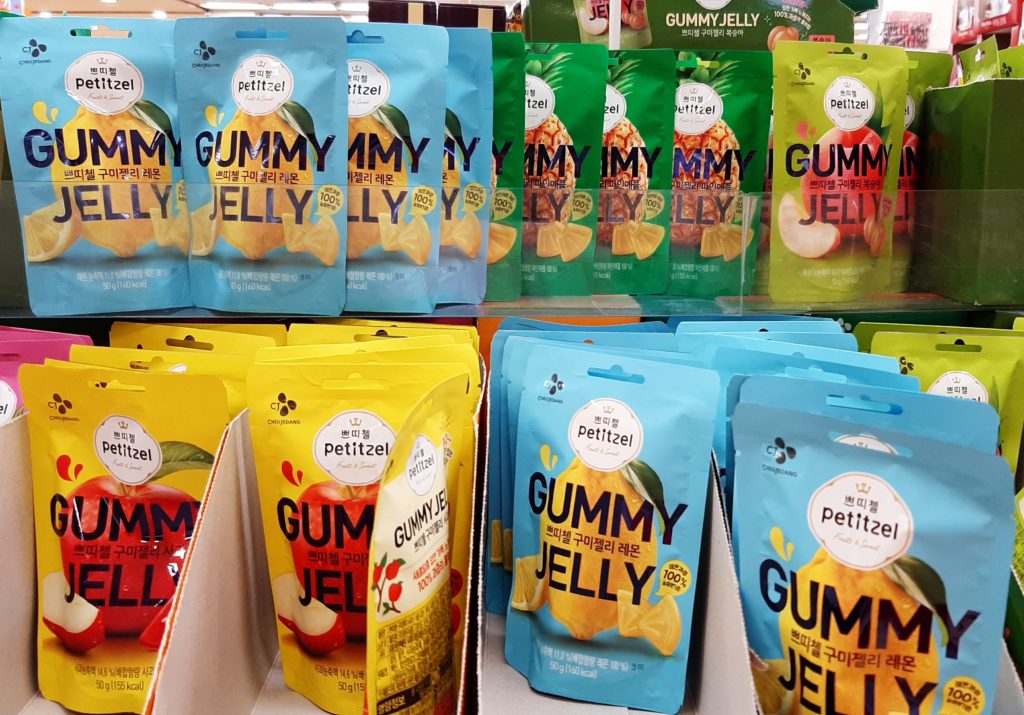 The young and young-at-heart will love Korea's fruit jellies! There are countless flavors to choose from that come in fascinating shapes and sizes. If you get lucky, you can even score a deal for bulk purchases!
Pepero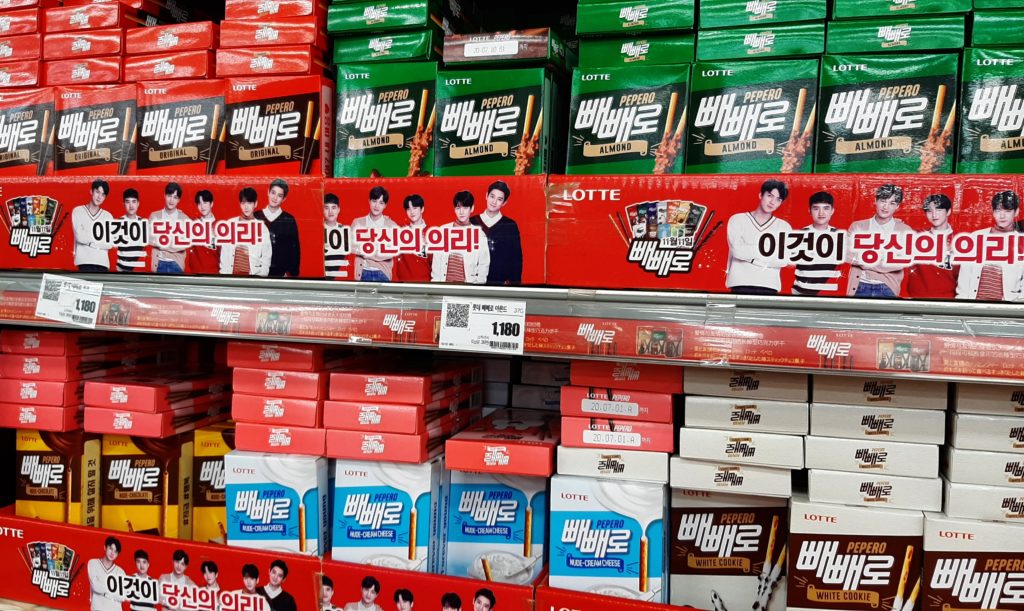 Who hasn't heard of Pepero, really? If you love the original chocolate-dipped biscuit sticks but wish to try other flavors, you'll be glad to know that South Korea has A LOT of types of Pepper to choose from. The packaging will also appeal to some K-Pop fans, as the brand is usually endorsed by idols and their pictures appear on the boxes.
Chocolates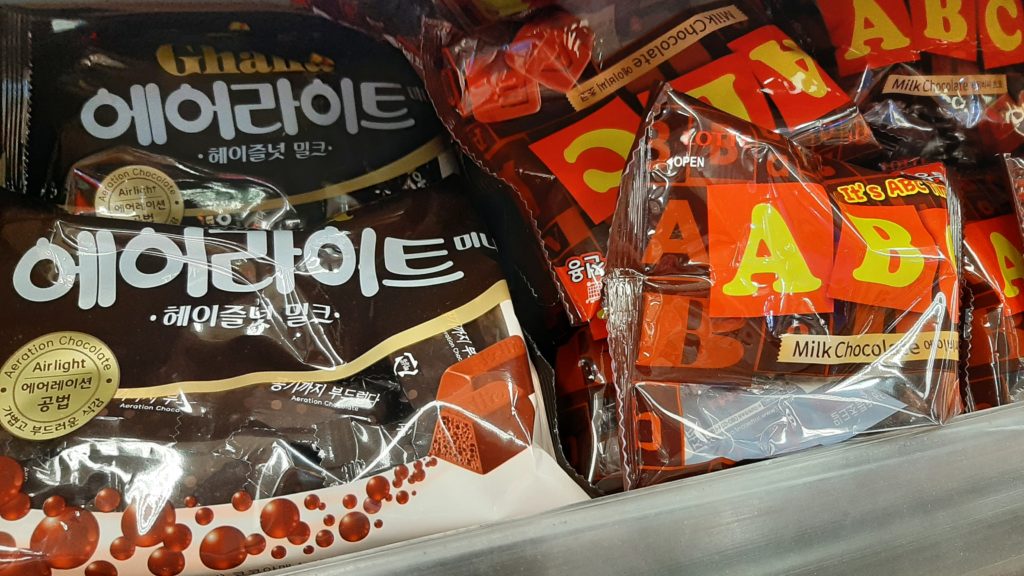 If you don't have the time to choose what to get, just buy chocolates! Not only are they delicious and budget-friendly, they also come in packs that are great for sharing! Mini Ghana and ABC chocolates are a sure steal. Keep an eye out, too, for buy-one-get-one deals!
Got any more recommendations? Share them with us below!