10 of Malacca's Most Delicious Bites
Sounds good just about now!
by Andy Flores | October 28, 2019
On the west coast of peninsular Malaysia, you will find the underrated culinary heaven that is Malacca City, locally known as Melaka.
Backed by a rich history and a vibrant culture peppered with Portuguese, Dutch, and British influences, this small UNESCO-listed city tagged as The Historic State is definitely big on great sights and exciting bites.
Here, we round up ten of Melaka's most delicious eats that you mustn't miss on your visit to the city:
Asam Pedas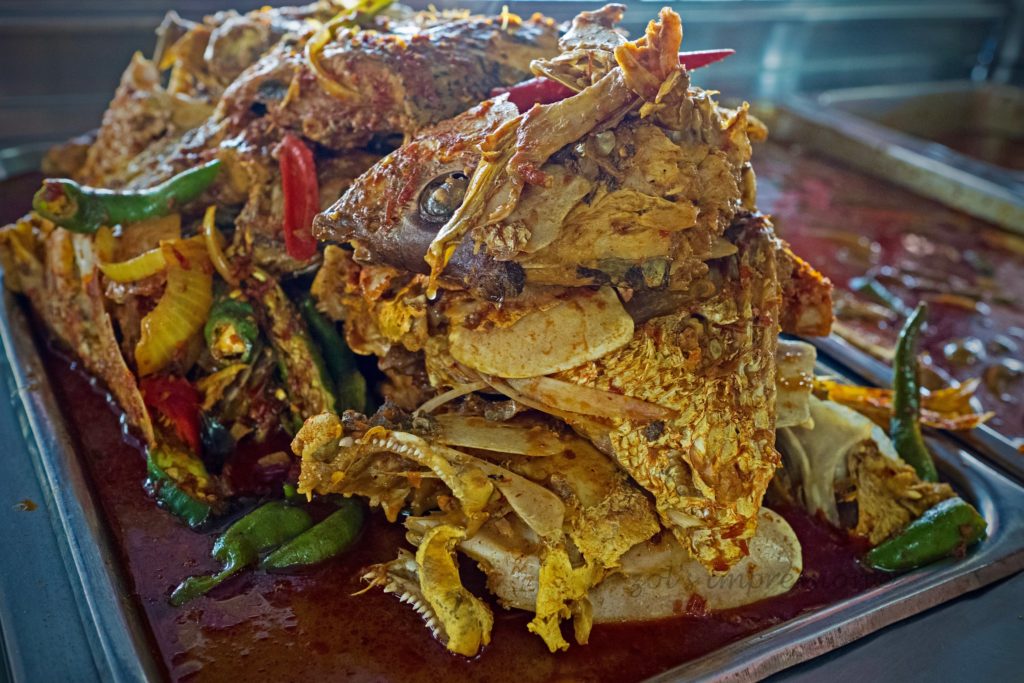 via Flickr
Let's start with the signature dish of the State of Malacca—asam pedas. A medley of flavors and textures make up this specialty: You have the tangy broth derived from tamarind juice (asam), then the tender meat of the fish or stingray, a bit of spice from chili, and the fragrance of curry. A real treat to the palate, asam pedas is best paired with steamed white rice.
Nyonya Laksa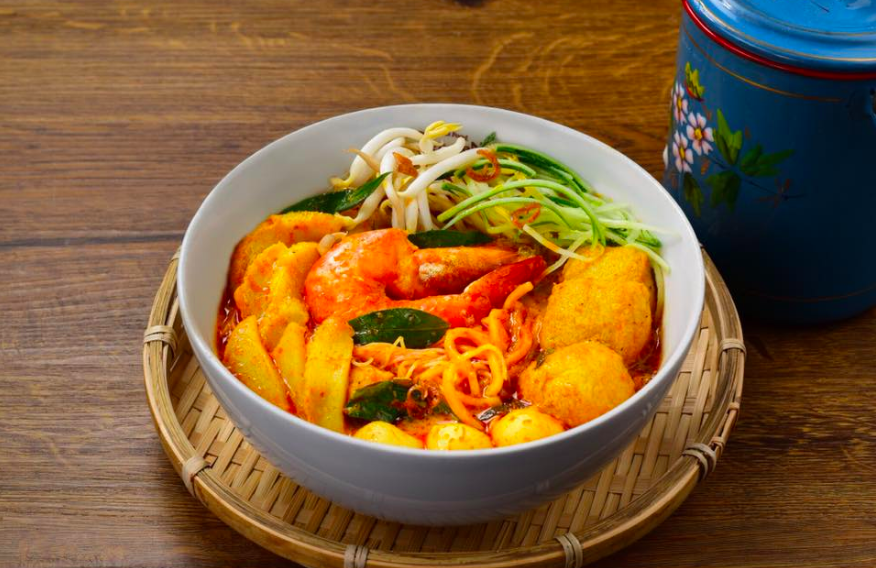 via Facebook
The flavorful Nyonya laksa belongs on everyone's Melaka must-try list. Simply put, it's a noodle dish with broth enriched by the flavors of chicken, prawns, and vegetables. It's pungent and a bit spicy, but never too overwhelming to the senses. In fact, enjoying the dish, in itself, is like receiving a comforting hug.
Chicken Rice Ball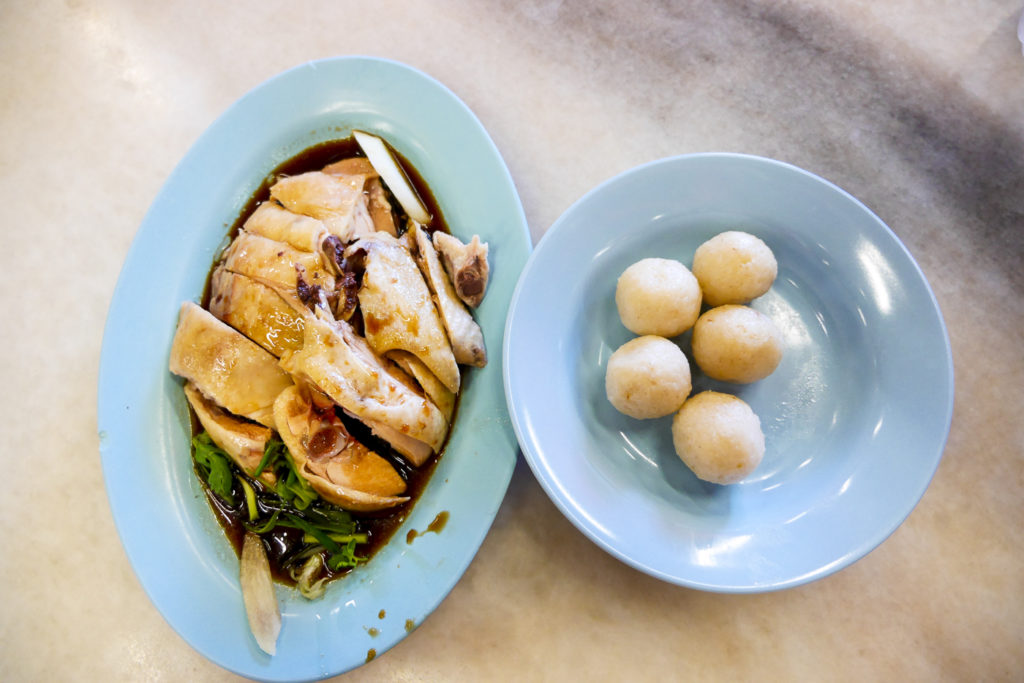 via Flickr
Melaka puts their own spin to the famous Hainanese chicken rice. Here, the rice is boiled in chicken soup with other seasonings, and once it's cooked, it is formed into balls that are rather tender and a bit chewy, too. They're served alongside the slices of chicken.
Satay Celup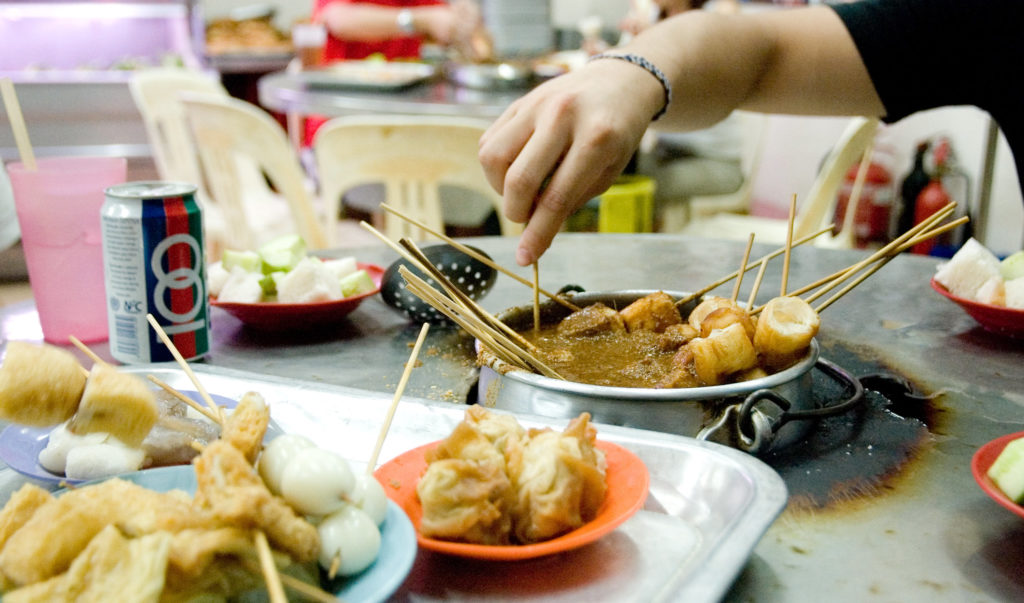 via Flickr
Perhaps, you've heard of satay before. These grilled meat skewers in sauce are extremely popular in Malaysia, Indonesia, and Singapore. Malacca's satay celup, however, is a bit different. What you'll get is an assortment of skewered meats and vegetables to be dunked into a hot pot of thick satay sauce. You can think of it as a Malaccan version of the fondue.
Pai Tee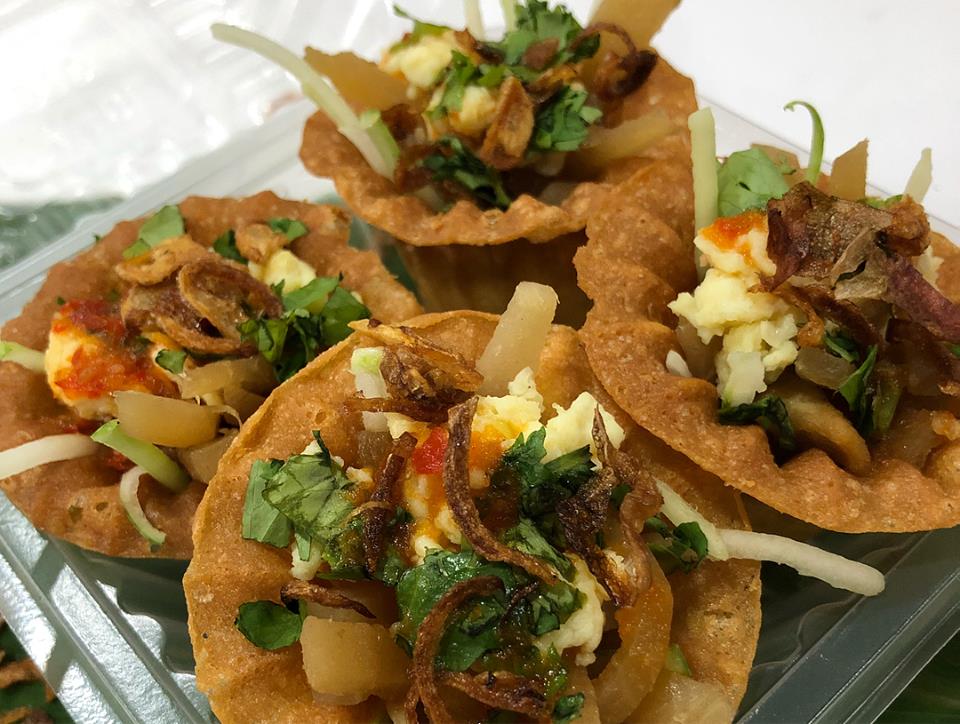 via Facebook
Sometimes called pie tee, this Peranakan dish is often eaten as an appetizer, but alone, it can be quite filling as well. It's a crunchy pastry shell filled with prawns mixed with julienned vegetables. They're extremely addictive, we daresay.
Nasi Lemak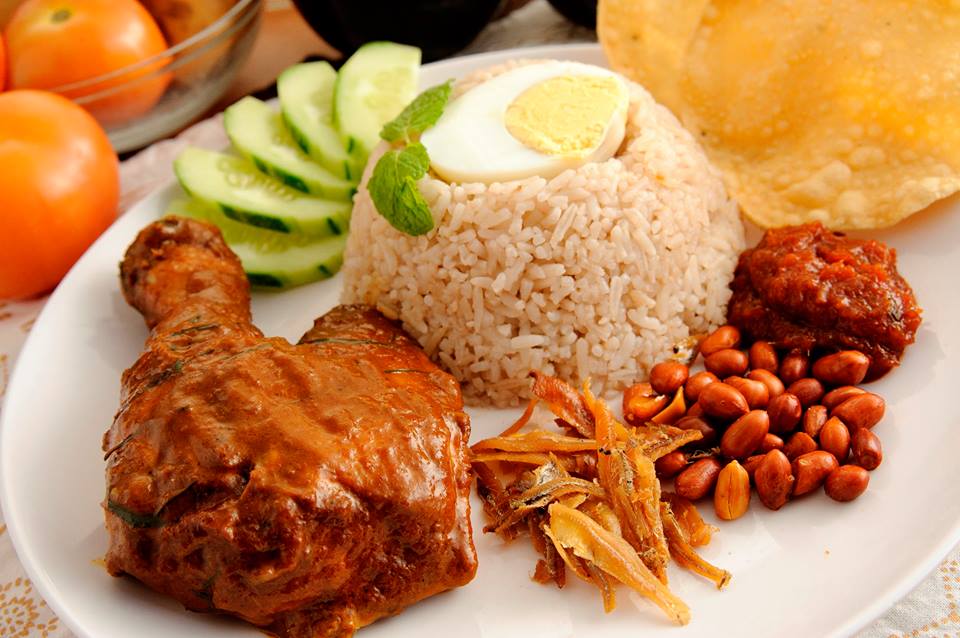 via Facebook
Nasi lemak is a quintessentially Malaysian dish that is composed of rice cooked in coconut and panda leaf, peanuts, fried dried anchovies, slices of hard-boiled egg, and chicken. It's usually served on a piece of banana leaf.
Tandoori Chicken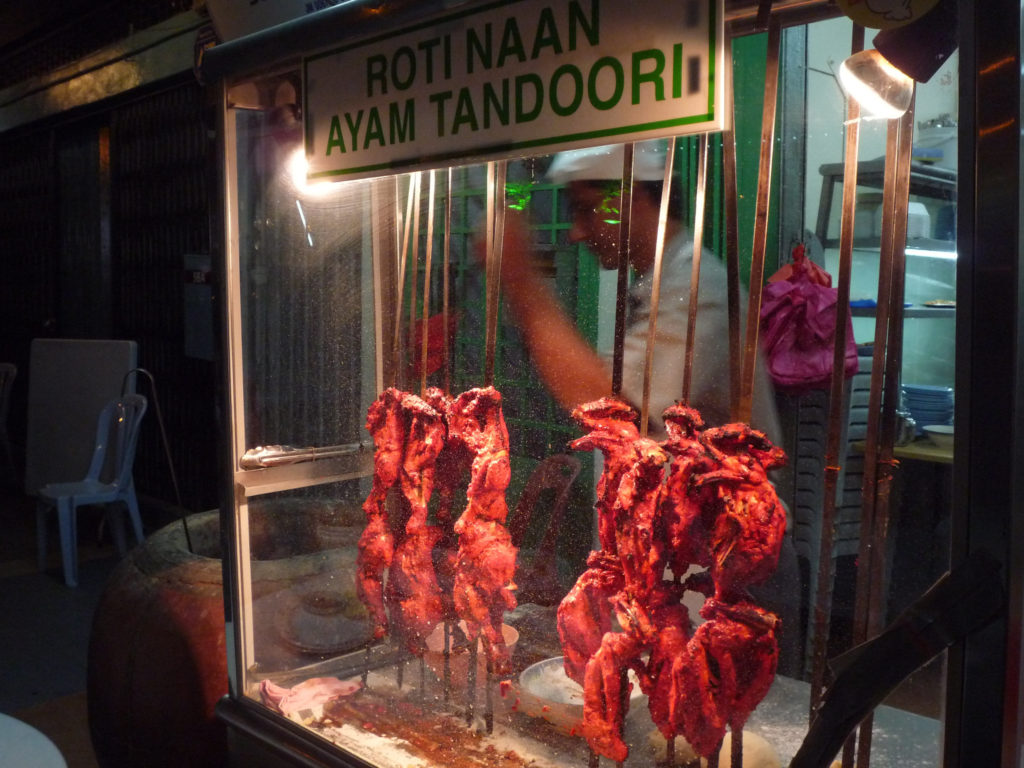 via Flickr
We know this dish originated in India, but Malacca sure has some delicious tandoori chicken, too! Traditionally roasted in a cylindrical clay oven called tandoor, the chicken is first marinated in a mix of yogurt and spices. It is then served with naan, a leavened oven-baked flatbread.
Nyonya Kuih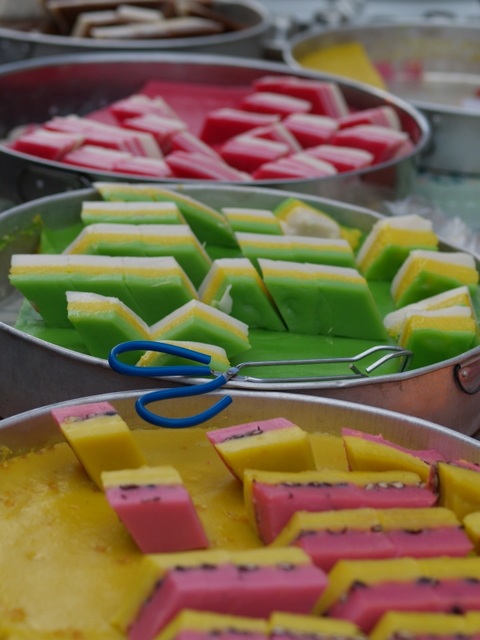 via Flickr
These picture-perfect mini cake-like goodies come in various colors, textures, and even designs! They're infused with the flavors of pandan, coconut milk, and palm sugar, and are typically enjoyed as a snack, although some types of kuih may be used as offerings during rituals and festivals.
Coconut Shake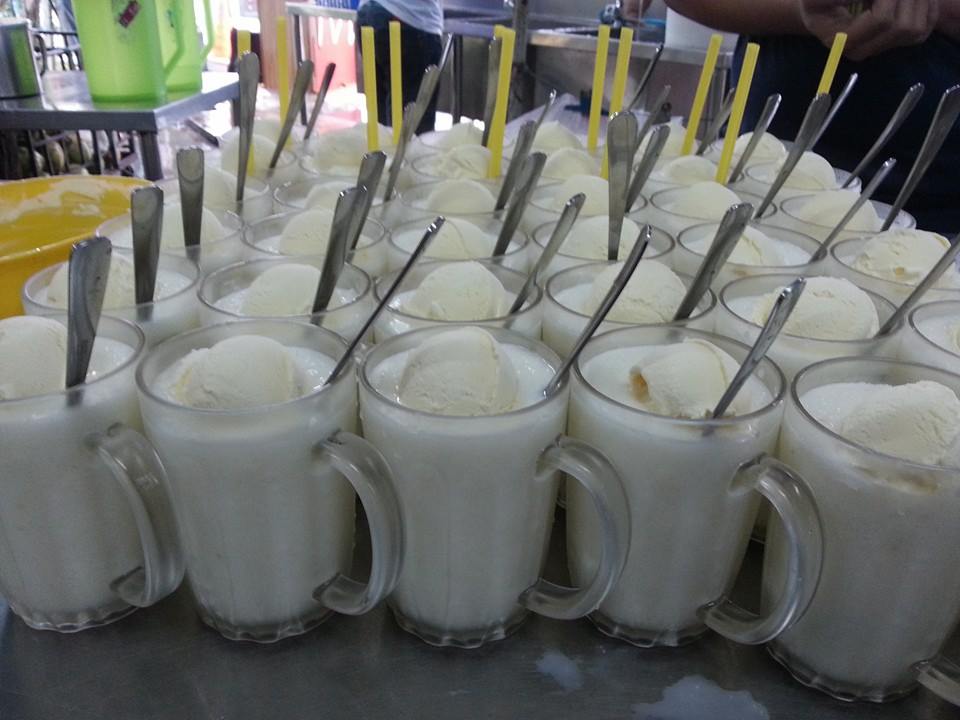 via Facebook
Melaka's beloved coconut shake is sold at an unassuming and no-frills kind of shop that goes by the name Klebang's. Their vanilla ice cream-topped coconut shake is so good, people actually travel to their location just to satisfy their cravings! They also have a food menu, in case you want to try other local fare.
Musang King Durian Cendol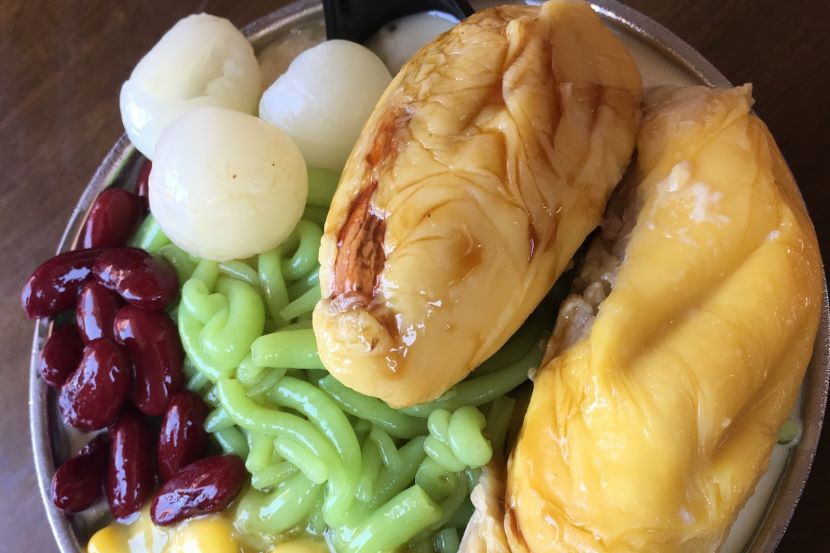 via mStar
Cendol is an extremely popular shaved ice dessert in many parts of Southeast Asia. And in Malacca, the musang king durian cendol takes center stage. The combination of the fresh and creamy coconut and pandan-flavored cendol with the luscious musang king durian makes for a great finale after indulging on a feast of Malacca's most scrumptious flavors.
Have you tried any of these? Tell us about your experience below!