8 Mustn't-miss Shopping Spots In Kota Kinabalu
Discover local spots in Kota.
by Andy Flores | July 23, 2019
The fact that Sabah's capital is a nature lover's paradise doesn't come as a surprise to many. A city blanketed with lush rainforests and lined with pristine beaches, it is undeniably a place that calls for adventure. Avid climbers especially know it as the home of Mt. Kinabalu—the highest peak in the Malay archipelago.
What's not widely known, though, is that Kota Kinabalu is also a great place for shopping. From handicrafts to unusual bites, this underrated shoppers' destination offers a plethora of affordable products and unique retail experiences.
Visiting KK soon? Make sure not to miss these shopping spots:
Centre Point Complex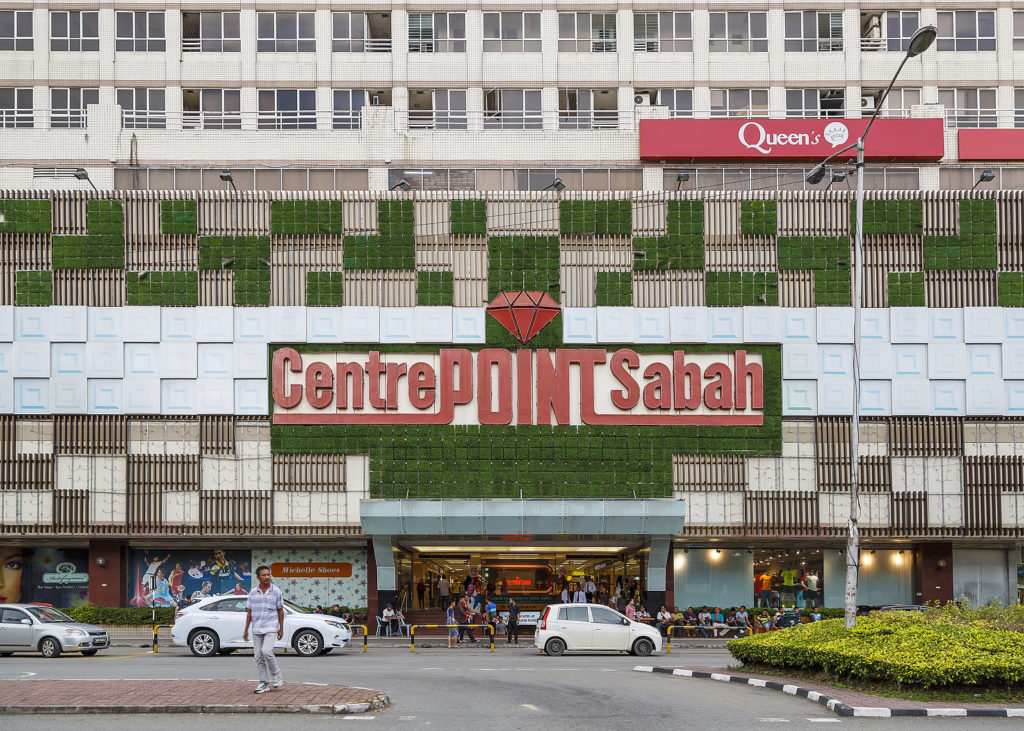 This beloved mall in Kota Kinabalu is the first recreational shopping mall built in the city. A place that conjures nostalgia and fond memories, it continues to bring new experiences to guests with its long roster of shops and recreational activities. In the mood to see a movie or, perhaps, go bowling with friends? Centre Point is the place to go!
Suria Sabah Complex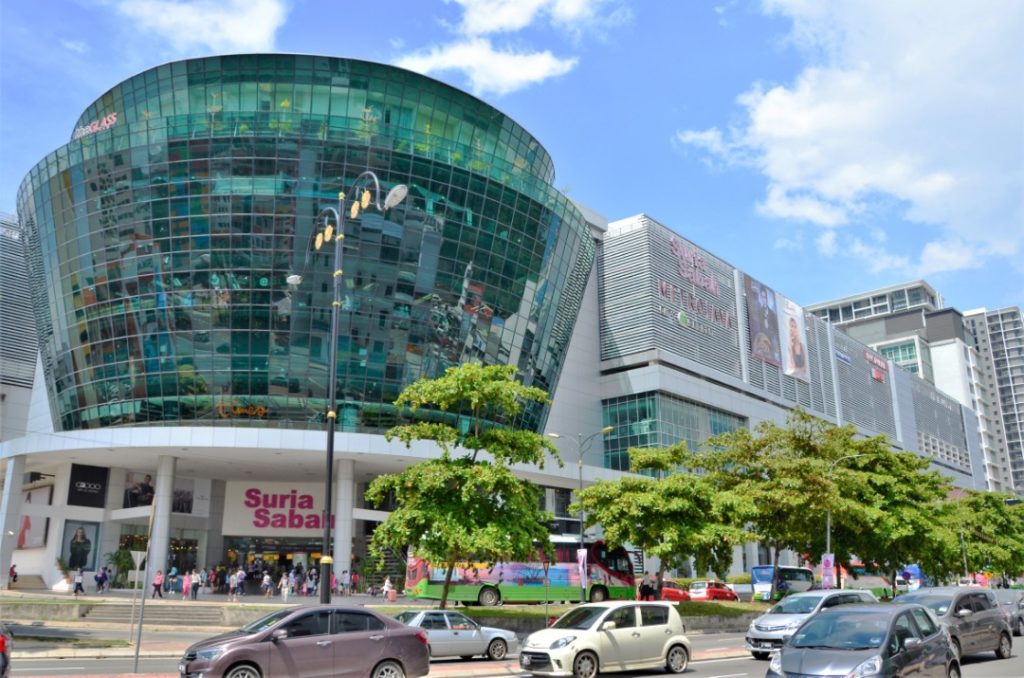 Suria Sabah Complex is one of KK's more recent shopping destinations. Chic and modern, it has been recognized by the Sabah Tourism Board as the state's Best Shopping Complex. It houses major outlet stores, boutiques, and high-end international brands. When you stop by, don't forget to grab a bite at the food court. Its open-air area will treat you to a breathtaking view of the sea, as you enjoy your meal.
1Borneo Hypermall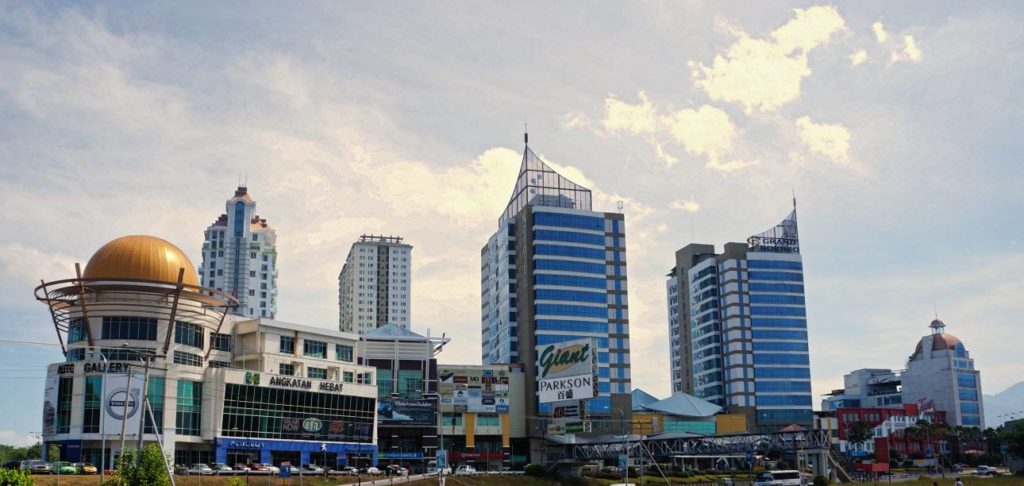 Billed as the first and largest hypermall in East Malaysia, 1Borneo Hypermall is constructed on 23.3 acres of land and gathers top international and regional brands under its roof. The complex also features several hotels, including ACCOR, Novotel, and the Grand Borneo Hotel. For the convenience of visitors, 1Borneo offers shuttle bus services from Warisan Square in the city center.
Karamunsing Complex
When it comes to affordable tech items and appliances, there is no better place to look than Karamunsing Complex. This massive IT shopping hub boasts a comprehensive selection of technological goods sold at reasonable prices. It is also where most expos and roadshows are held in the city.
Filipino Market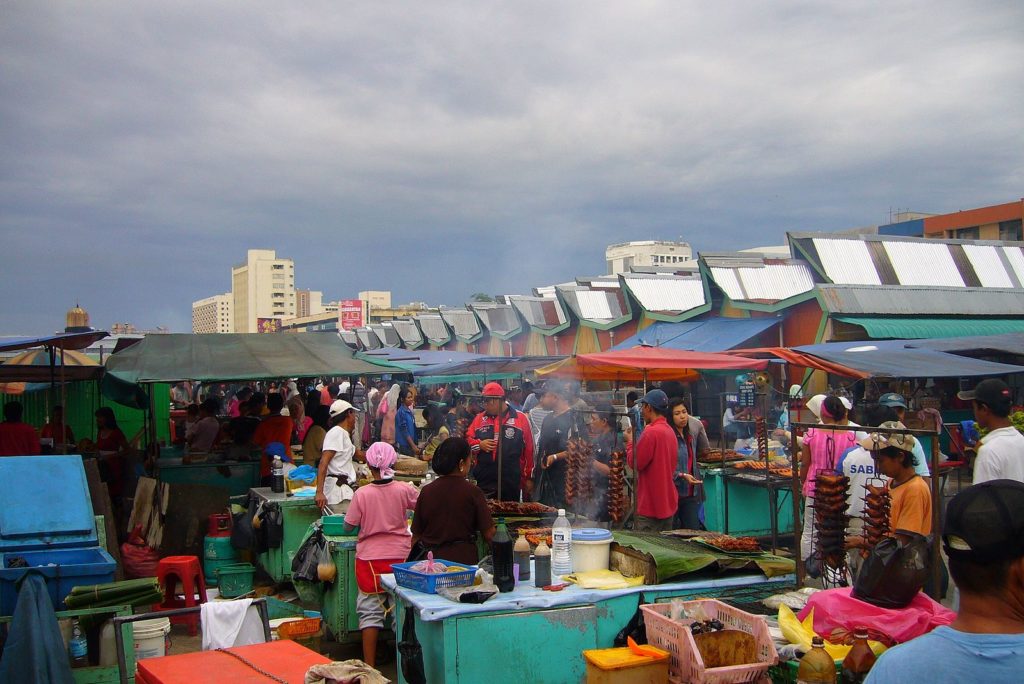 Get a taste of home away from home at Sabah's treasured Filipino Market. Founded and mainly managed by immigrants from the southern islands of the Philippines, this market attracts tourists and locals alike with its vibrant atmosphere. Composed of a wet market, night market, a handicraft section, and a bustling hawker center, it has something for everyone. It's also a great place to pick up souvenirs and put your bargaining skills to a test.
Jesselton Artisan market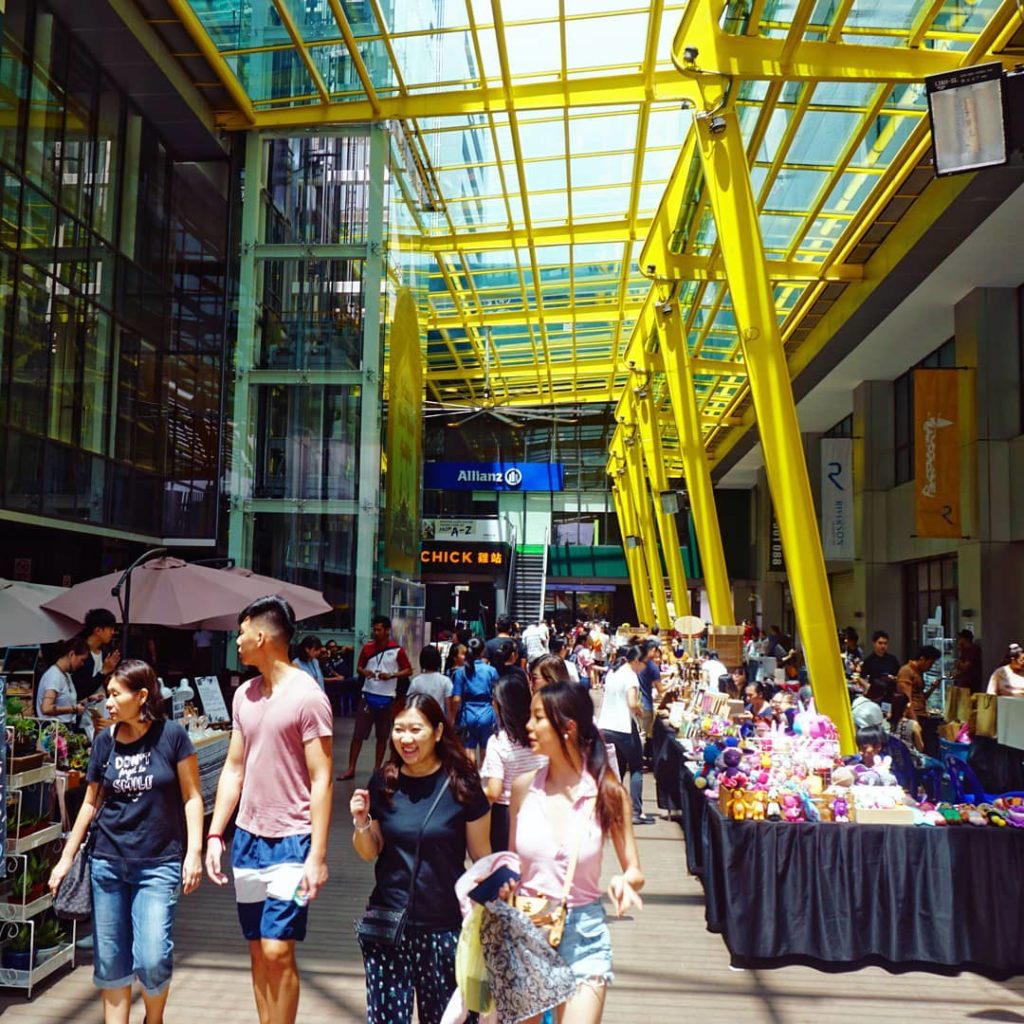 Located along Riverson The Walk, Jesselton Artisan Market rounds up KK's most creative minds and gives them an opportunity to showcase and sell their wares. Overflowing with originality, this market flaunts a jaw-dropping kaleidoscope of artisanal goods—from quirky jewelry pieces to obscure furniture—that don't fail to impress and inspire.
Night Market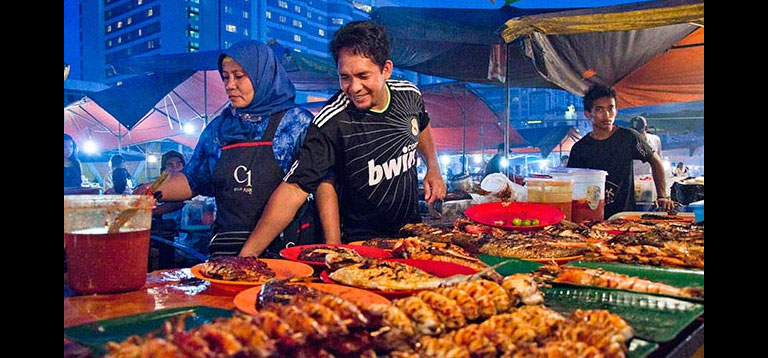 Amid the noise and chaos in KK's Night Market, you will find the most authentic eats that the city has to offer. Have a go at cheap seafood and other local favorites when you head on over to the hawker center at the northeast end of the market. Do leave some space in your luggage, too, for food gifts you can get here like the Malaysian shrimp paste called belacan, crackers kuih cincin, and more.
Gaya Street Sunday Market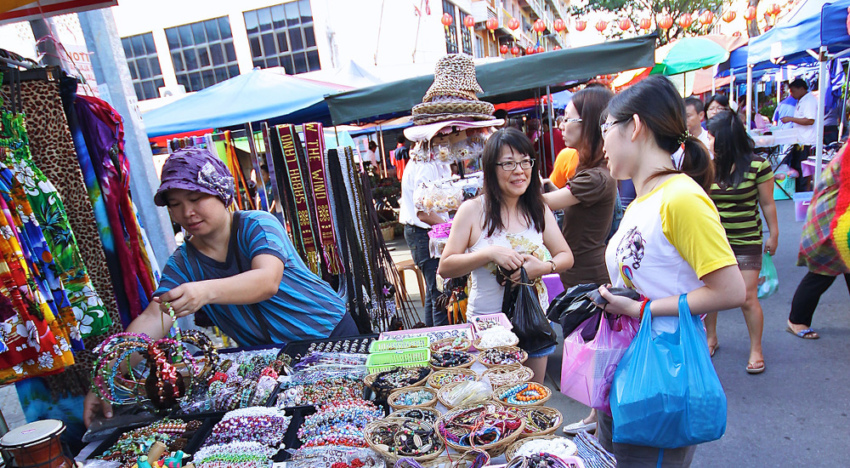 Every Sunday morning, just along what was once known as Bond Street, is a market of sorts that perfectly capture the life and color of Sabah. Gaya Street Sunday Market is marked by lanes upon lanes of oversized umbrellas and tents that serve as the shops of local vendors selling a wide variety of items—from apparel to accessories to fresh produce!
Which of these have you been to? Share with us your experience below!