Places that Will Make You Want to Visit Batanes, As in Now
Tick it off your bucket list.
by Seph Montajes | June 30, 2016
It's no secret that Batanes is a beautiful place. It's one of the few destinations that'll give you that feeling of calm like everything is at rest, yet alive. While it may not come cheap (there's even a popular shirt that you can get as a souvenir that says "Batanes: magastos pero sulit" (Batanes: costly but worth it), know that there are certain things in life that you can't put a price tag on. If you need more convincing – although we believe it's more of a reminder – here are some of the most beautiful and interesting spots that await you in northernmost island of the Philippines.
Vayang Rolling Hills
This is a beautifully-taken photo but seeing it in real life will definitely take your breath away. If you want some quiet time, sit out in the open and be one with nature. For the adventurous ones, imagine being tempted to roll down from those hills!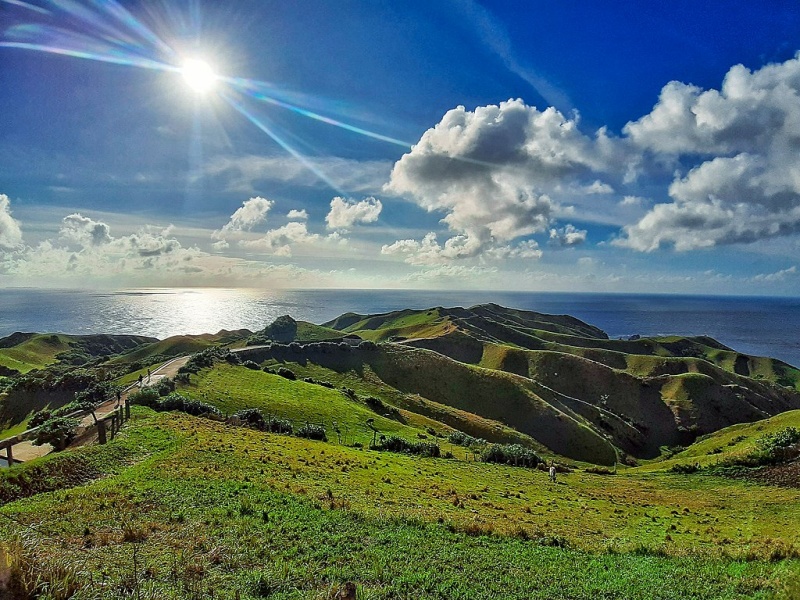 Maywang a Libro Du Vatan (Batanes Blank Book Archive)
This is not your usual mini-library. Located in South Batan, the library contains books in colors blue, green, gray and black. What's inside these books? Nothing! But you can fill them out with your stories. It would be nice to leave a little piece of you in Batanes, right?
View this post on Instagram
Chamantad Cove and Tiñan Viewpoint
The Chamtad-Tiñan cove is said to be the most scenic spot in Sabtang. The place has free-roaming cows and goats and we won't be surprised if you're tempted to re-enact some scenes from Sound of Music. Here's a plus: you can get sample tubho Ivatan wild tea and sugarcane wine for free in one of the huts in the cove.
View this post on Instagram
Lighthouses of Batanes
Batanes is probably the only place where you'll see a lot of lighthouses in just a single province. Basco Lighthouse, which was recently completed, is the most visited one. It has a gallery, and a view deck which will provide you with a stunning view of the sea. The oldest yet functional lighthouse, called the Tayid Lighthouse, is just a few feet away. It's been standing there since the 1700's. The last one is the Sabtang Lighthouse and it stands on the northern end of Sabtang. It is the first man-made structure to welcome you to Sabtang Island.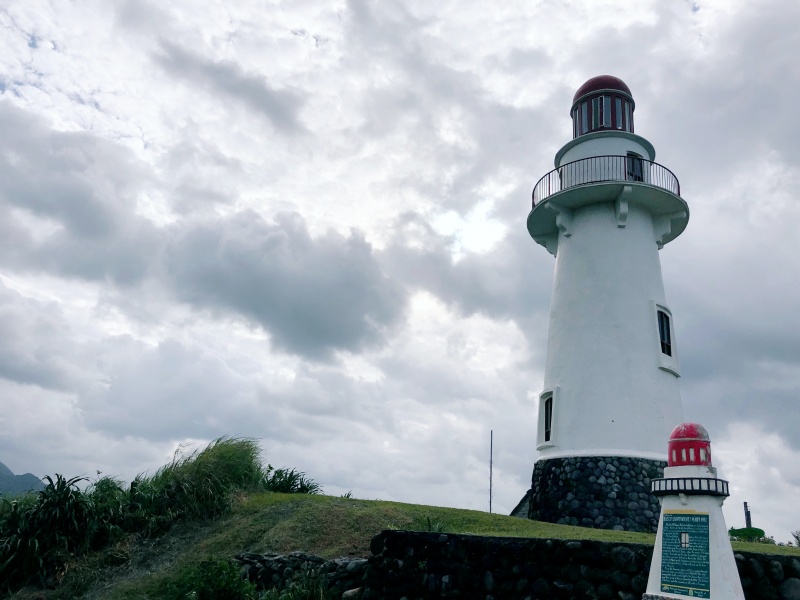 Morong Beach and Mahayaw Arch
The province is blessed with an enchanting coastline and your Batanes trip wouldn't be complete without seeing at least one sunrise/sunset at one of the beaches. If you prefer to experience it in a more calm and serene beach, you should visit the Morong Beach. You can just lie by the shore and have a picnic while waiting for the sun to rise… or set, whichever you prefer.
The Mahayaw Arch is a rock formation that looks like an arch. Since there's no man-made shade in Moron Beach, the arch usually serves as a temporary protection from the sun.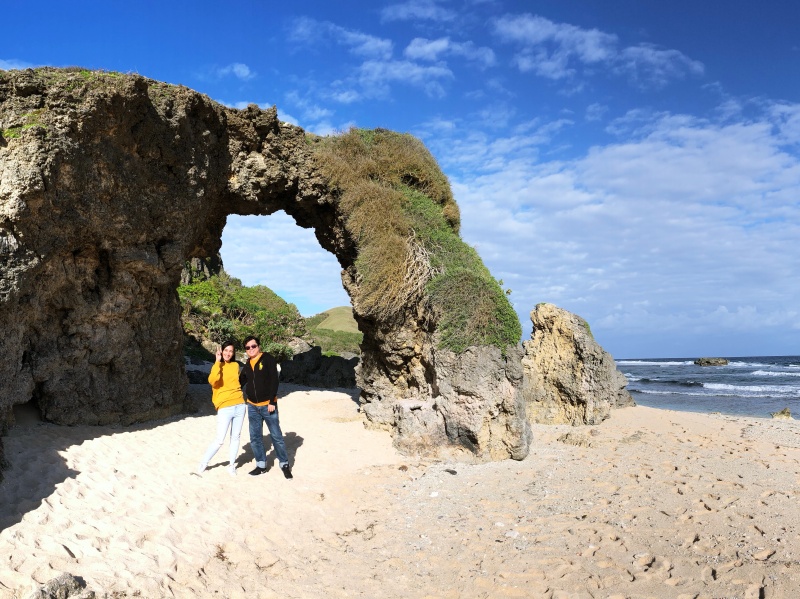 Dipnaysupuan Japanese Tunnel
Although Batanes looks so distant from the rest of the country, it was actually inhabited by our foreign captors during the World War II. Remnants of the Spanish and Japanese era can still be found in the province, such as the Dipnaysupuan Japanese tunnel which was dug by the Ivatan hostages and later used as a hideout by the Japanese imperial forces. Located in Tukon Hills, it has four rooms, a bunker, a guard post, and a hollow that served as a water reservoir.
View this post on Instagram
Chawa View Deck
Situated on a steep mountainside, the Chawa View Deck is a long, zigzag deck on a cliff  overlooking the South China Sea. Once you reach the bottom, you will find yourself admiring a small rocky coast with naturally-made pools. Make sure you're wearing sturdy trek shoes, though.
View this post on Instagram
Honesty Coffee Shop
Batanes constantly charm with its photogenic landscape! There is very minimal (zero even, according to some sources) crime rate in the province. Thus the opening of the Honesty Café, where you can get whatever you please and you pay by merely leaving money inside the drop box. No one even monitors the amount that you leave.
View this post on Instagram
Valugan Boulder Beach
Photographers are ecstatic about this particular part of Batanes. No sand can be seen here except for rocks of all sizes. These boulders, according to the locals, are the remains of the 15th century eruption of Mt. Iraya. Unfortunately, it is not advisable to swim here because of the large, crashing waves. But hey, we'll never say no to a great view!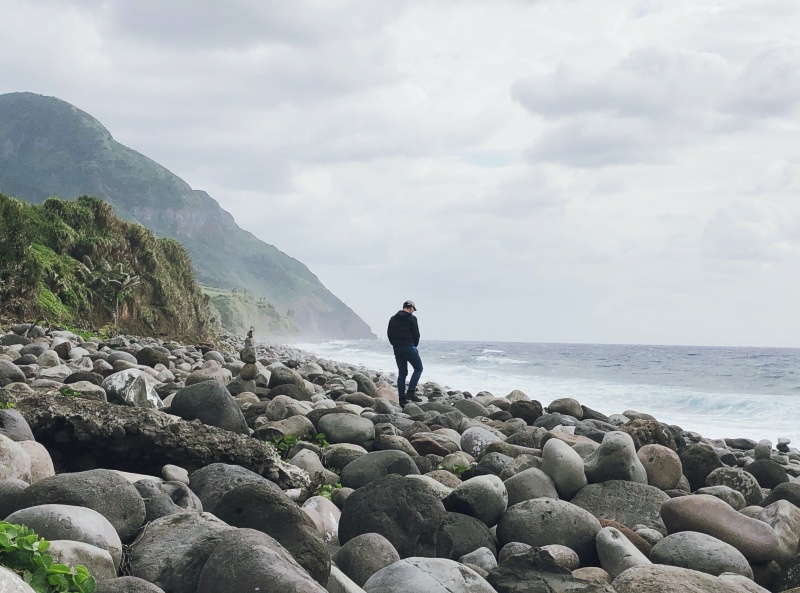 Stonehouses in the traditional villages of Savidug and Chavayan
These century-old houses were preserved in the traditional villages in Sabtang. In their local language, they are called vahay. These were built during the Spanish era in WWII and are made out of lime stones and corals. Some of the vahays are occupied while some aren't. Let these villages take you back in time!