Wake Up to An Idyllic View of Pine Trees at This Rustic Heritage House in Baguio
You'll even have a garden bonfire to yourself.
by Jon Christoffer Obice | August 03, 2021
Baguio will always be one of the country's top destinations. Famous for its cool climate and pine trees, it's the ideal escape for those of us wanting to get away from the tropical heat. Planning a trip up north with your friends or family soon? Book this cozy ancestral home in Baguio for your next group getaway.
American Heritage House
This American Heritage House is a rustic ancestral home divided into two parts. The property is situated in a quiet neighborhood within Baguio City's proper, so going to tourist destinations will be a breeze. It's walking distance to Teacher's Camp, Botanical Garden, and numerous bars and restaurants.You can also easily ride a jeep to SM Baguio, Camp John Hay, and Session Road.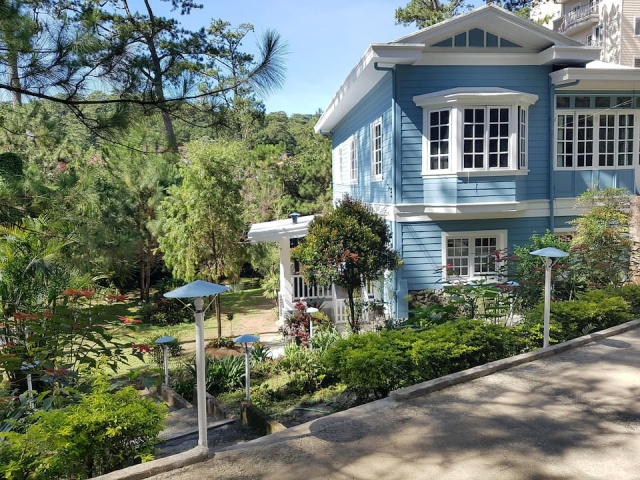 Cozy Amenities
The upper house is for the owners' private use only, so you'll be staying at the lower house. The lower house has a private entrance, porch, villa, parking area, and an idyllic garden of pine trees and lush greenery. In addition, there's a bonfire pit in the garden. If you want to use it to enjoy Baguio's cool climate at night, you can buy some firewood from the home's friendly caretaker.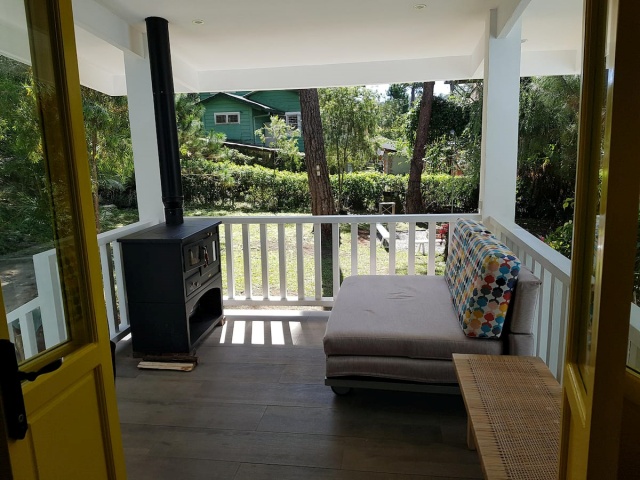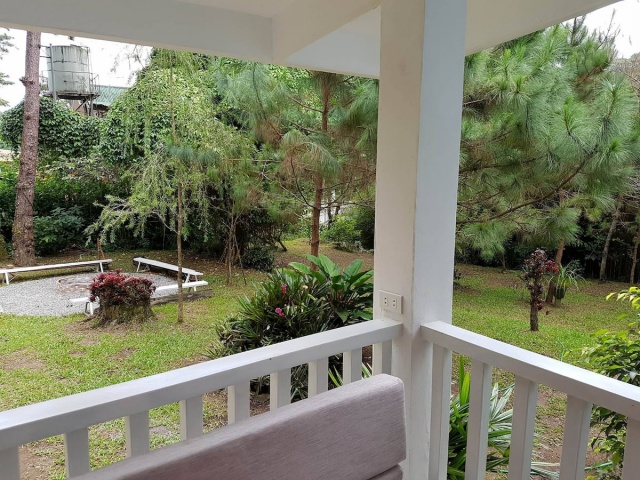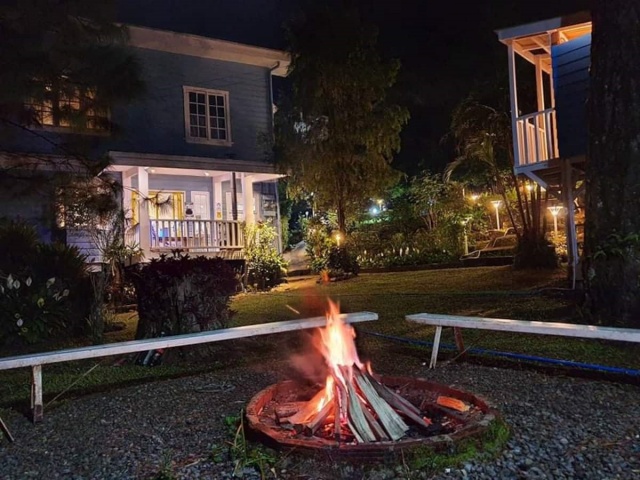 The lower house's interiors feature a rustic design with modern touches. Ideal for a maximum of eight people, the place has its own kitchen and two bedrooms. Additionally, there are two bathrooms available, equipped with a hot and cold shower, towels and toiletries.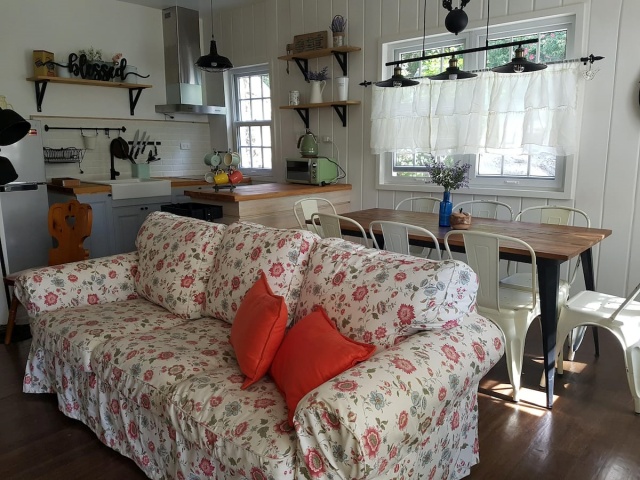 The master bedroom comes with a queen-sized bed. The other bedroom has single and double-sized bunk beds. The place doesn't have extra mattresses, so if your driver or helper is staying with you, he or she can use the staff's quarters for an additional fee of Php 300 per night.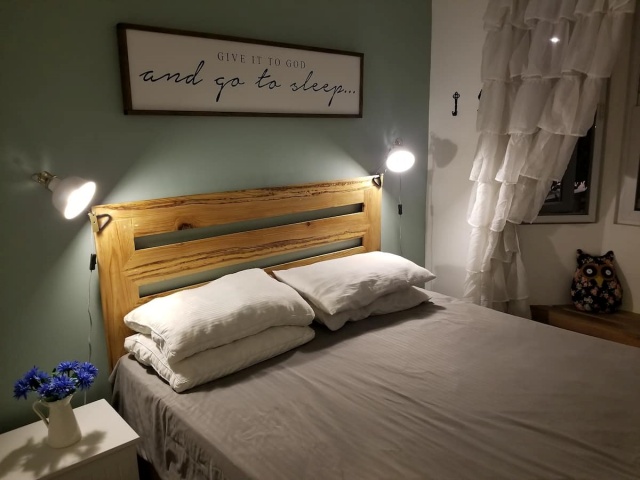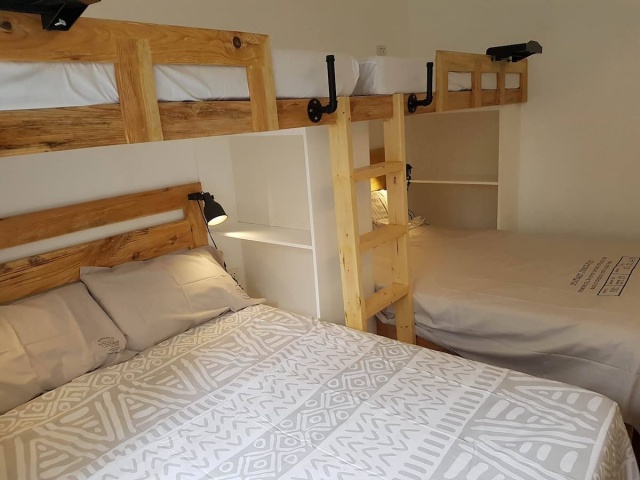 Feel free to bring your own food and drinks. The kitchen is equipped with an induction stove, rice cooker, refrigerator, microwave, pots and pans, and other basic appliances. If you don't feel like cooking, you can choose from numerous bars and restaurants around the neighborhood.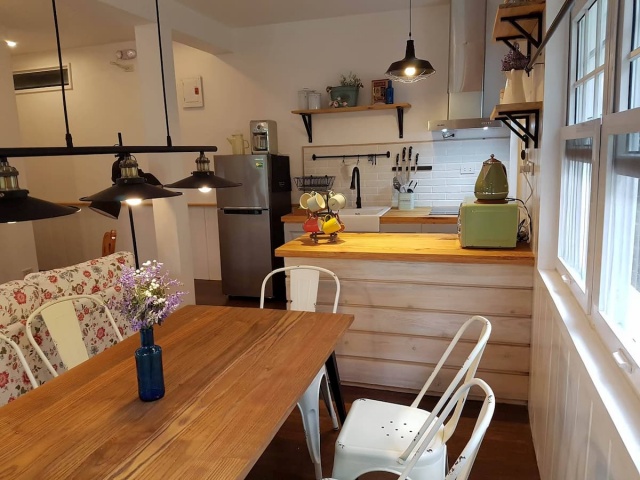 Are you in a remote work setup right now? Why not make the most out of it by working in a relaxing hideaway far from the city? American Heritage House also accepts long-term stays ideal for work-from-home professionals. No need to worry about Wi-F, too. The place has a stable internet connection.
Some Reminders
This Airbnb strictly accommodates a maximum of eight persons only per group. The property is family-friendly and pet-friendly, but children below two years old will not be allowed.
Up to two cars can be parked for free inside the compound, but this is subject to availability. Alternatively, you can park your cars outside the property's gates.
How to book
Rates start at Php 2,621 per night. Additional fees may apply if there is more than four people in your group. You can book your stay via Airbnb.
The American Heritage House is located at 7 C.M. Recto Street in St. Joseph Village.
For more information, you can contact American Heritage House through their Facebook page.
READ MORE:
Cozy Up in Baguio's Cool, Foggy Weather at This Quaint Rental Home
Feel on Top of the World at This Gorgeous Penthouse Airbnb in Baguio
Be Surrounded by Pines and a View of the City at This Glass Airbnb in Baguio