The Most Introvert-Friendly Spots in the Philippines
Because sometimes, we all need a break.
by Seph Montajes | July 01, 2016
There are times when you want to be away from people, but the thought of staying at home is simply unbearable. So you go to a coffee shop in hopes of quietly sneaking into a corner to read a book, but to your surprise, the coffee shop looks more like a playground than a hub of serenity. So here's a list of 10 (better!) destinations to go to whenever you feel like hanging out by yourself.
La Vie Parisienne (Ayala Center, Cebu)
If you're an enthusiast of everything Paris-themed, then you'll surely like this restaurant. La Vie Parisienne has a massive wine cellar and they serve delicious pastas, pizzas, breads and pastries – perfect reasons to take yourself out for a great meal! To top it all off, they serve a wide array of cheeses, too.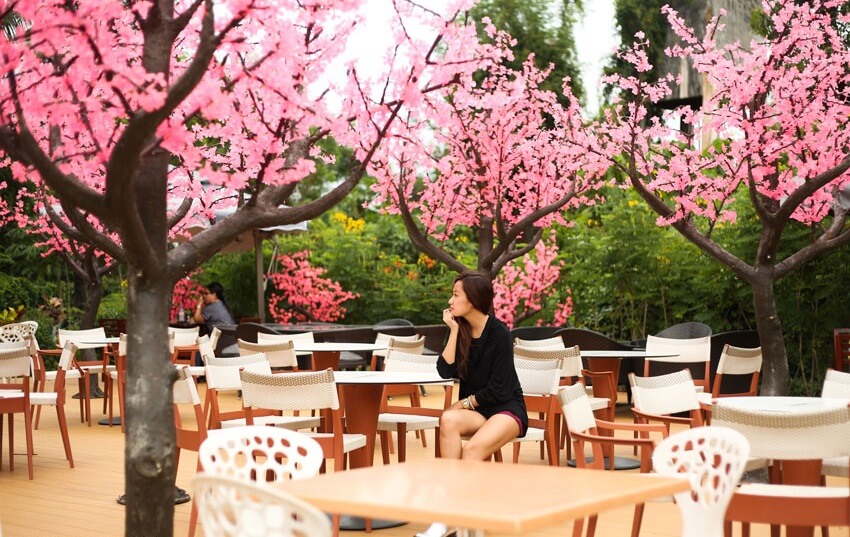 Museum of Miniatures (Barangka, Marikina City)
Want to visit an interesting place by yourself? This museum contains real but small objects that can be found on a European mansion. These miniatures were owned by the late Aleli Vengua, who also handcrafted most of the pieces. These were made out of scrap items such as plastic, wood, aluminum, fabric and glass. Plan your visit though, as it is only open from Fridays to Sundays. There is also an entrance fee of PHP75 for adults and a 20% discount on senior citizen visitors with ID.
Books and Borders (McKinley Hill, Taguig City)
Indulge in your favorite brew while enjoying the vibe at Books and Borders. The café has two floors, which allows you to find the best spot where you can work (they have  fast Internet connection!) or simply read a book. You can also borrow something to read from their selection.
Pups and Cups Dog Café (BF Homes, Paranaque)
BF Homes is packed with restaurants, but this dog café is a must-visit if you want to be away from the crowd, but close to the furbabies. The restaurant has 2 divisions: the actual coffee shop and next to it, a playroom full of dogs! For only PHP190, you get a free coffee along with one and a half hours of playtime with the pups. Here's a tip: go here around 12nn-3pm so that the place is not swarming with people.
Fort Santiago (Intramuros, Manila)
Fort Santiago is where you can spend alone time while surrounding yourself with Old Manila buildings. While here, why not learn a thing or two about the life of Philippine national hero, Dr. Jose Rizal? You can also go around in a kalesa, or stroll outside of Fort Santiago so you can make the most of your visit to the Walled City of Manila. An entrance fee of PHP75 for adults and a discounted fee of PHP50 for students/children is required.