Craving an Outdoor Experience? This Lakefront Campsite Has Stays for Every Camper
You can never go wrong with an idyllic lakefront camping experience.
by Ina Louise Manto | April 20, 2022
Even when you're a homebody, there will come a time when you'll crave an outdoor experience. After staying indoors for a long time, a breather in nature would help you feel less stuffy and refreshed. Now that it's the summertime, going outdoors to enjoy the sun and fresh air sounds like the perfect activity. If you're looking for an outdoor experience to enjoy with family and friends, check out 5558 Campsite in Laguna.
5558 Campsite
Located by Lumot Lake in Cavinti, Laguna, 5558 Campsite offers a fun outdoor adventure for the summer. If your definition of an unforgettable outing includes enjoying water activities during the day and stargazing by a bonfire at night, this campsite will give you the best memories.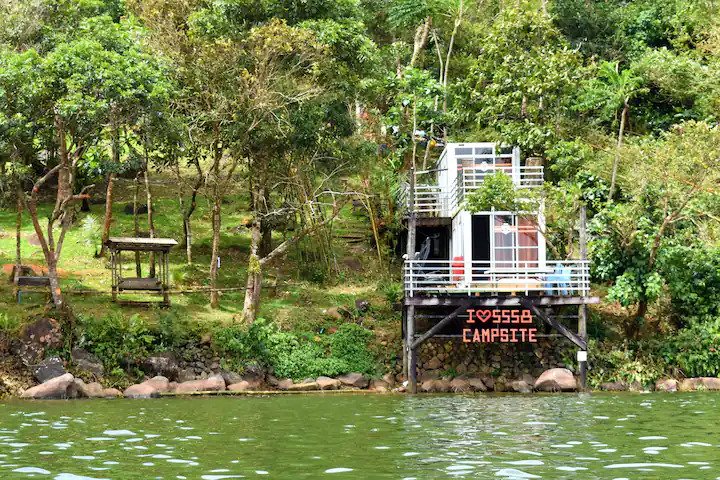 From unique camping stays to a luxe glamping house, here are the stays offered at 5558 Campsite:
Pitched Tents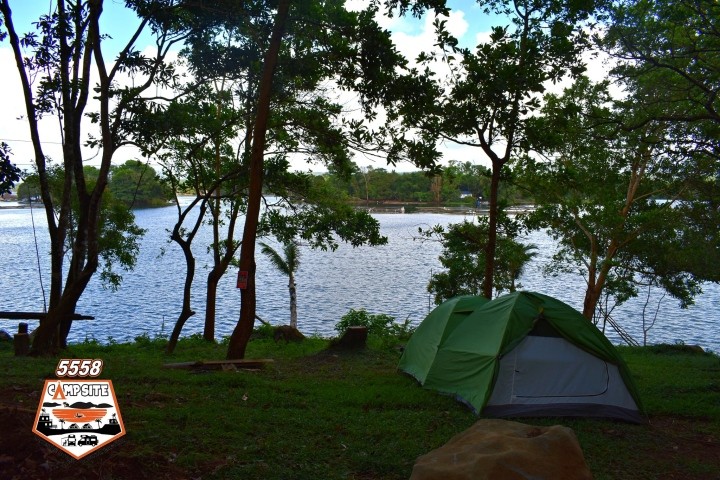 You can never go wrong with the classic camping experience, and you don't even need to bring your own tent. The campsite offers tents for various groups: from couples to a family of six. All you have to bring is food, camping necessities like bug repellant, instruments, and a good playlist.
Ramen Tent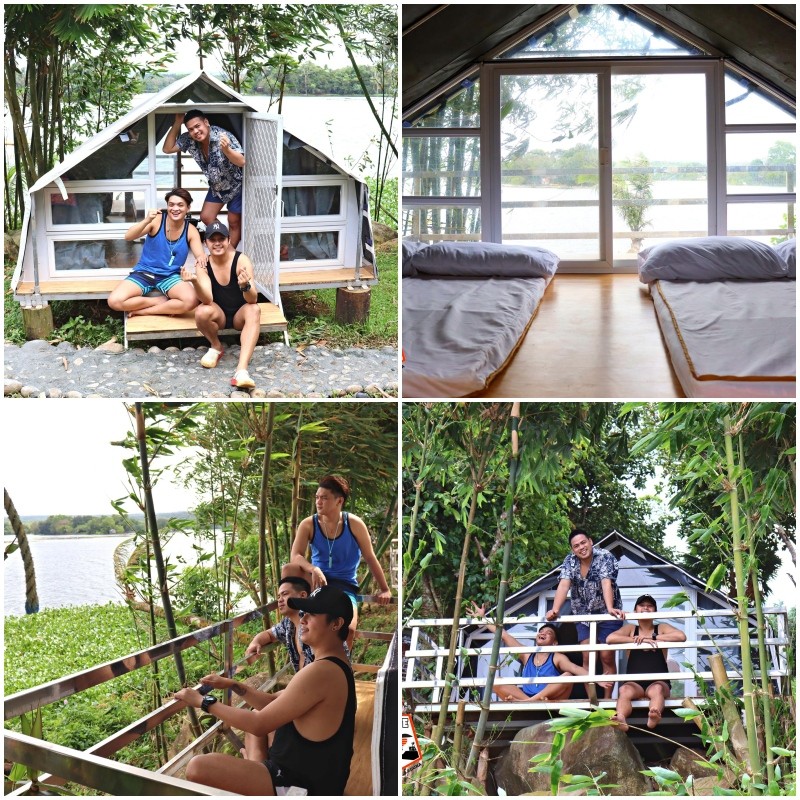 If you want to level up from the usual tent-pitching when camping, go for the Ramen Tent. Space may be limited but don't underestimate its size – it can accommodate up to four people and has a private veranda where you can admire the lake and enjoy the fresh air.
Treehouse
Whether you're bringing kids or simply want to satisfy your inner child, the treehouse is perfect for guests of all ages. You'll even have a wooden bridge – no climbing needed. It has a double-size bed that can accommodate up to three guests. When you don't want to say indoors, chill under the tree and cook a filling meal at your own gas stove and griller, which is one of the many amenities you'll enjoy during your stay.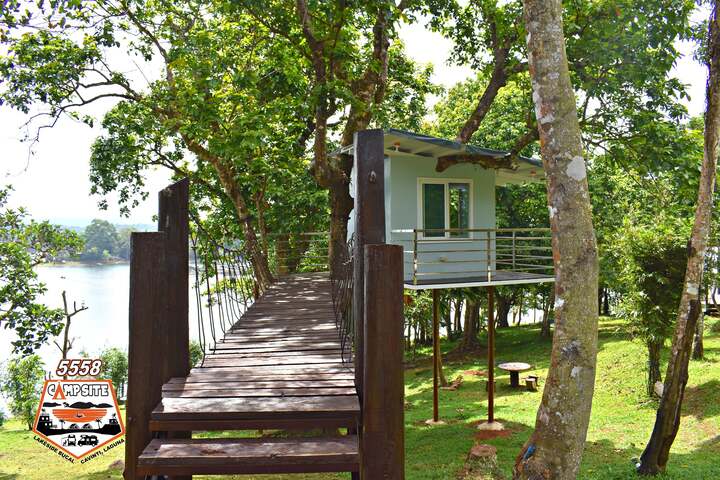 Rates start at P3,500 for a day tour and P4,000 for an overnight stay.
Floating Tent
Can't get enough of the beauty of the lake? The campsite offers a unique stay that will allow you to spend a night on the lake itself. If you love fishing, go for the floating tent!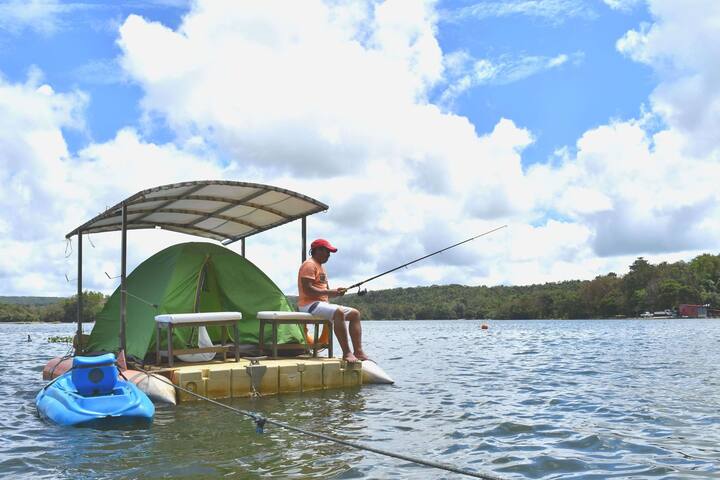 Starts at P2,888 per night.
Camper Van
Another addition to their lineup of unique lakeside stays, 5558 also offers a camper van experience. Yes, it'll be just like the movies we enjoy. You won't get to drive around the property though, you'll just be parked by the lake. The van is fully air-conditioned, has a double-sized bed, and can accommodate up to three guests.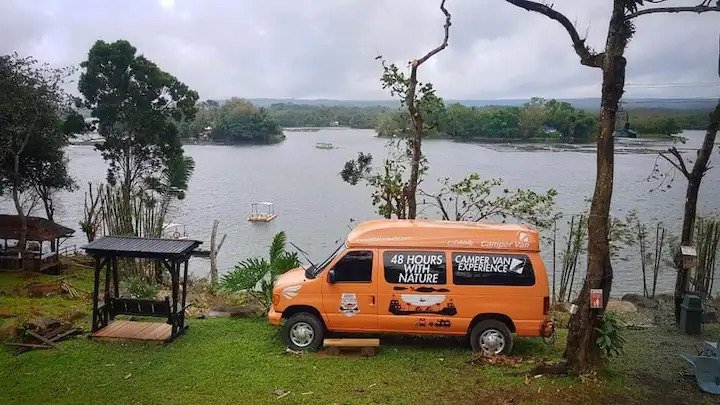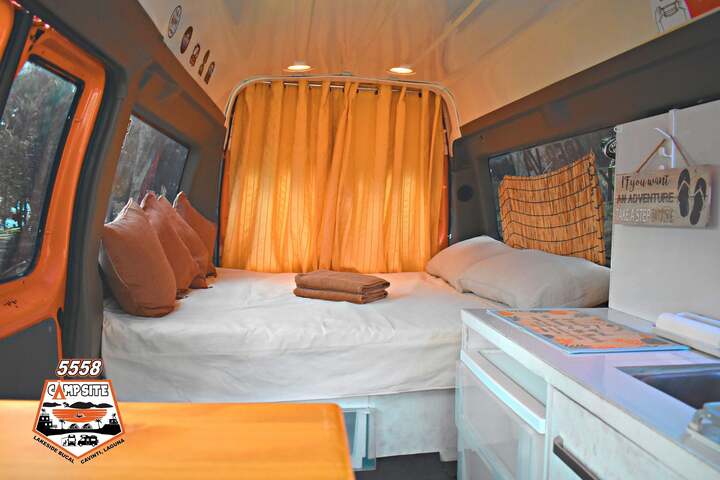 Rates start at P4,000 for a day tour and P5,500 for an overnight stay.
Smart House
Perfect for those who don't want to sacrifice comfort, the Smart House offers an outdoor hotel-like experience. You'll be staying in a repurposed container van that can accommodate up to 5 guests. It has a double bed with a pull-out bed and a sofa bed, as well as a toilet and bath. You'll also get either a lake or campsite view right from the room and a veranda.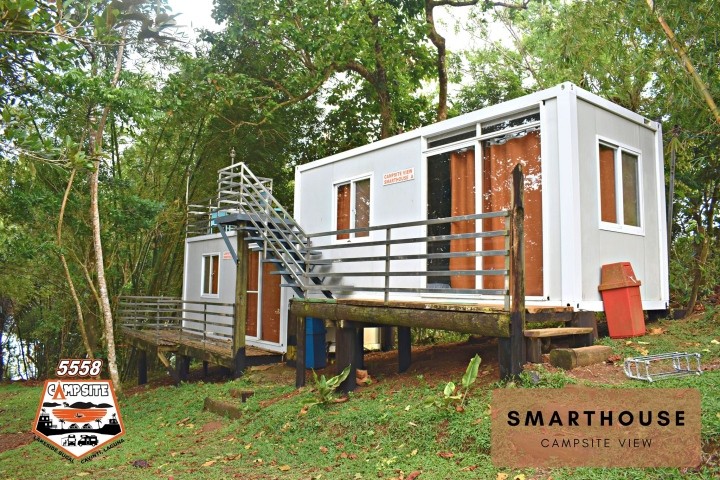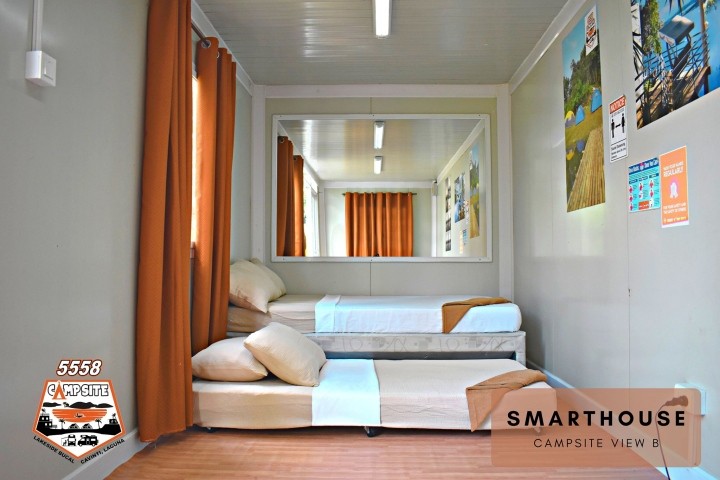 Rates start at P4,500 per night.
Luxury Smart House
The Luxury Smart House maximizes comfort by offering a condo-like stay in nature. The house can accommodate up to five guests, and its interiors would make you feel like you just checked in at a high-rise building in the city. Aside from the comfy double bed, you'll also have a sofa bed, a dining area, a private veranda, and a spacious private comfort room with a tub that overlooks the lake. Unlike other stays, the Smart House already comes with unlimited use of kayak, pedal boat, and canoe – perfect for those who truly want to make the most out of the outdoor experience.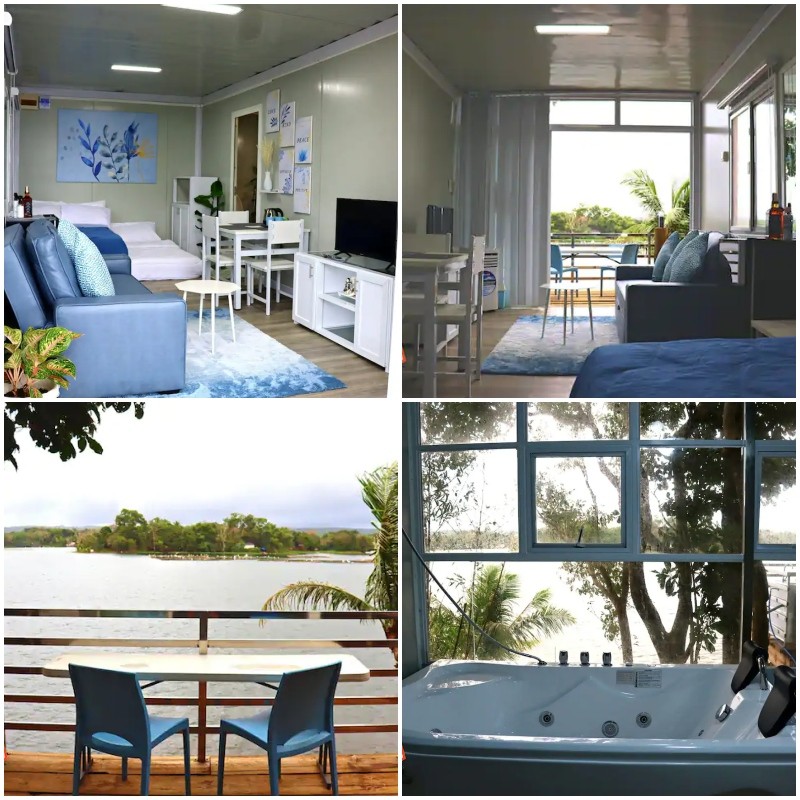 Starts at P6,000 for a day tour and P8,000 for an overnight stay on weekdays.
Other amenities and activities
At 5558 Campsite, you're not just paying for the view – you'll also get to enjoy the lake experience. All guests staying have unrestricted access to the lake where you can do activities such as swimming, fishing, and kayaking. The safety life vests are also included in the fee.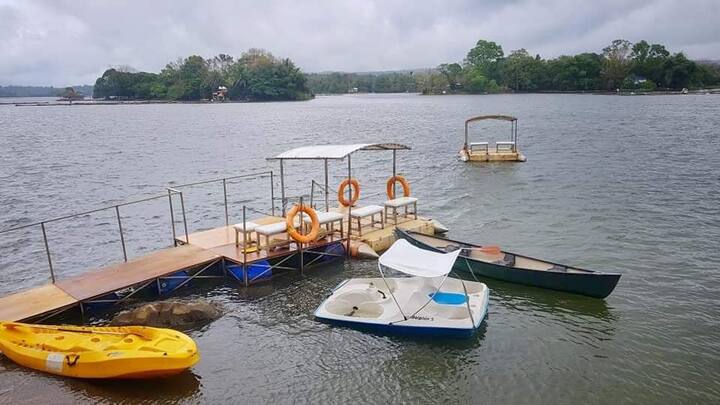 Guests can also explore nearby natural attractions such as Hulugan Falls or hire a boat (for an additional fee) and tour around the lake for two hours.
10 Best Glamping Sites Near Metro Manila for Your Next Getaway in Nature
10 Best Glamping Sites Near Metro Manila for Your Next Getaway in Nature
Ina Louise Manto | Oct 08, 2021
For bookings and more information, send a message to 5558 Campsite on Facebook.