The All-Girls' Getaway: 6 Places Near Manila Perfect for Barkada Weekends
Take some time off with your friends.
by Gene Loves Acosta | August 12, 2016
Family vacations and traveling to places with your beau are nice, but sometimes, you just need some quality time with the girls. Can you even remember the last time when there were no boys allowed?
For all you fabulous ladies, here are some ideas that you can do over the weekend–and they're all a road trip away so you can't have an excuse!
Art Cafe @ Zambawood (Zambales)
Budget: PHP3200 or PHP800/guest | Book here
Nothing spells fun for an all-girls getaway like a beach trip. Live the eat-sleep-surf life with the whole gang in this rustic and chic beach front house located in one of the best surfing spots in the country. If you're a group of non-surfers, you can just chill at their al fresco lounge, paint, cook or play volleyball. At night, invite everyone to gather around the bonfire area for fun, meaningful conversations and plenty  of laughs.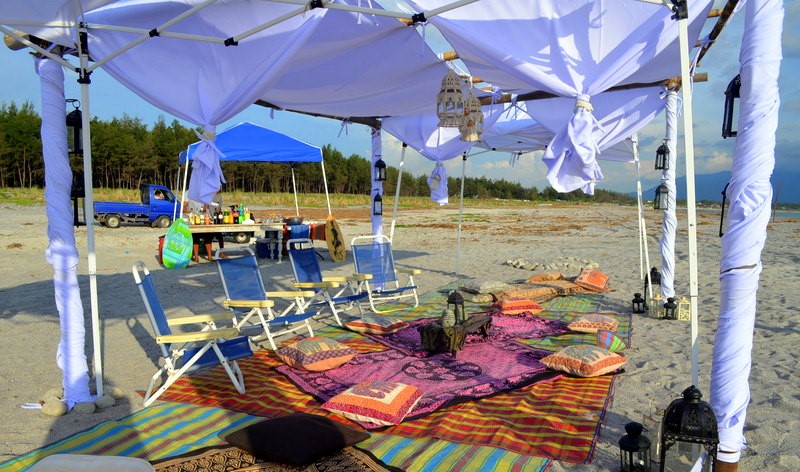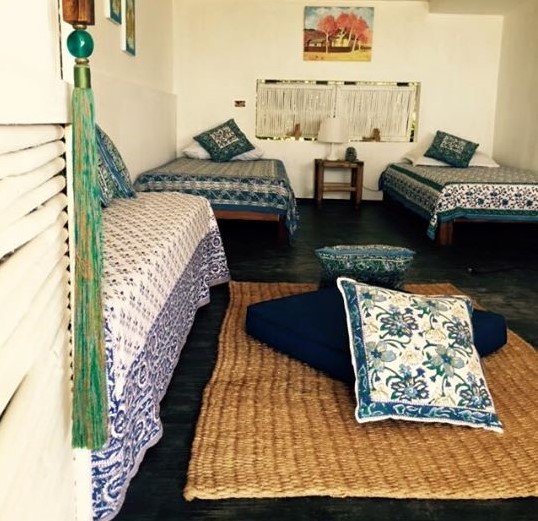 Masungi Georeserve (Antipolo)
Budget: PHP 1400/person for groups of 7-14 persons | Website
If you want to work up a good sweat and bring your heart rate up, then this is the perfect activity for your group. Don't worry because the spectacular view of Laguna de Bay—the biggest lake in the Philippines—will make it worth it. Masungi Georeserve has several spots which include the Sapot, the web-style viewing platform; Yungib ni Ruben, a cave formation that is part of a karst landscape; Tatay, one of the two peaks; Nanay, the second peak with five limestone rock peaks connected by bridges; Ditse, Patak, at Duyan, an area with a cactus garden and an air house; and Liwasan, a valley-like area with a reflection pond.
Glamping (Baler)
Budget: PHP2300 per person for an overnight stay in quadruple sharing, inclusive of breakfast, lunch, merienda and dinner on a weekday, and PHP3200 for the same package on a weekend. | Check out their website
"Why stay at a five-star hotel if you can stay at a five million stars campsite?" is basically the selling point of glamping (aka glamorous camping)–and really, why not? It's something you should experience at least once! Invite your friends and head over to one of the closest glamping spots in Manila. While they encourage the art of doing nothing, the campsite also has a yoga deck and other activities like kayaking.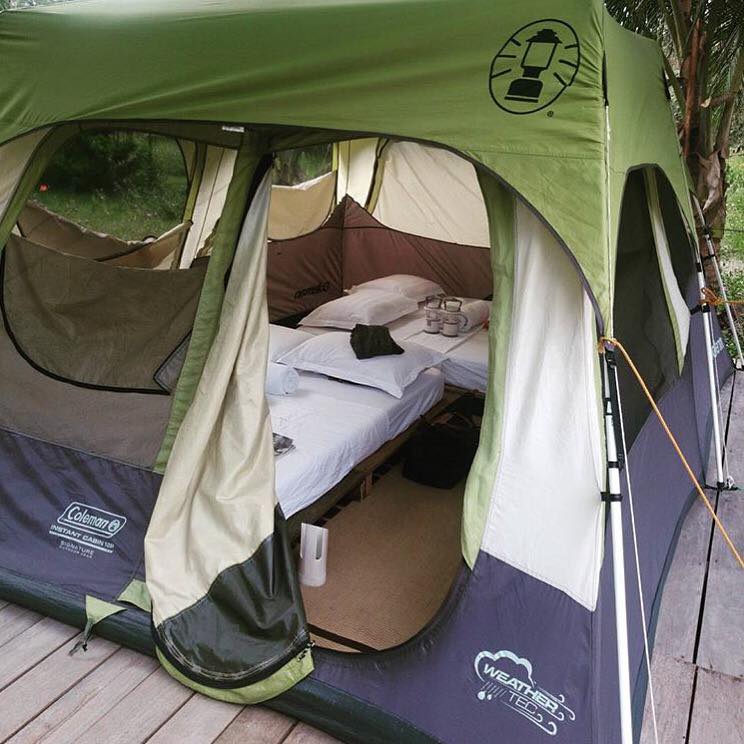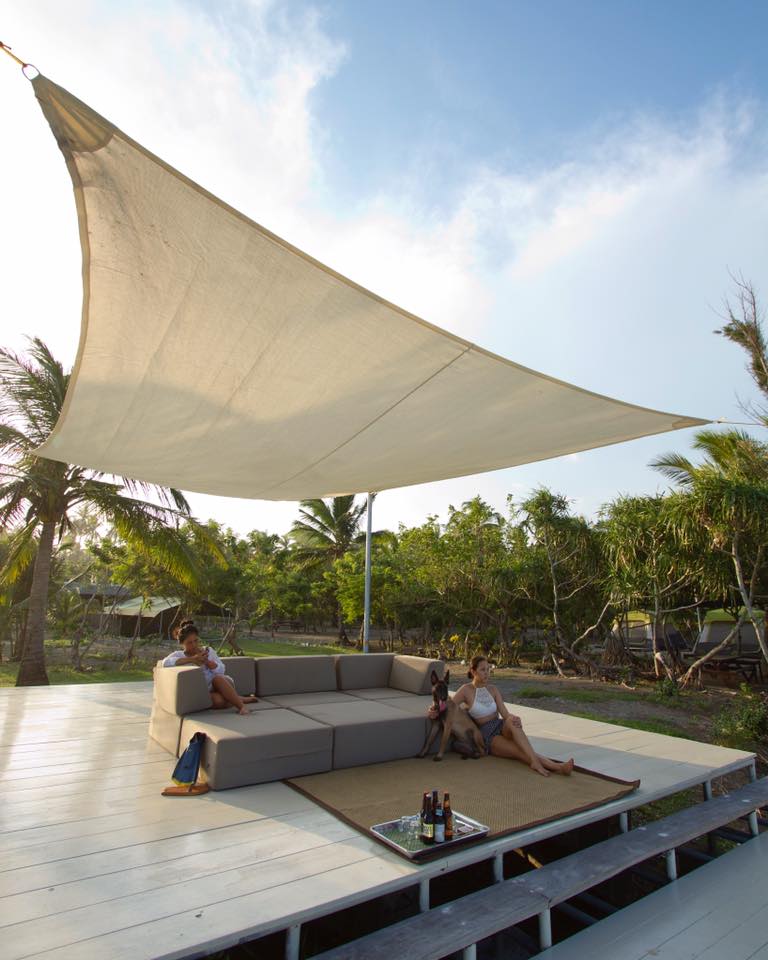 San Rafael River Adventure (Bulacan)
Budget: Rate starts at PHP8000, quadruple sharing | Website
How about leaving the hustle and bustle of city life for chill lakeside living over the weekend? This hidden gem has all the activities for a fun getaway—from jetski, kayak, countryside ATV and river cruise fun. But if you simply want to commune with nature, the place is also perfect for those who seek a quiet and intimate weekend trip. Here, you can relax, restore and carelessly renew your right to wear yoga pants without anyone  judging you.
Ketchup Food Community (Baguio)
If your idea of fun is all about cool weather and good food, then this is the perfect spot. It has Canto, a steakhouse famous for its lomo ribs; Happy Tummy, which serves Thai food; Ruham Sate, which features an Indonesian-Malaysian menu; Green Pepper, which offers Western sandwiches and pastas; and Rancho Norte which specialty includes a list of Filipino dishes. The best part? You can order from any of these mini-restos  without changing tables!
Also read: 8 of the Hippest Accommodations in Baguio City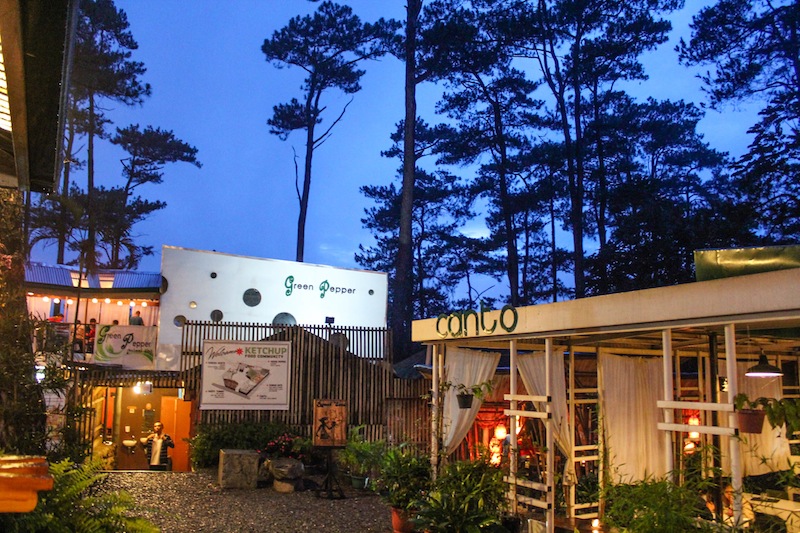 Las Casas Filipinas de Acuzar (Bataan)
Budget: PHP28000 for 8 pax or PHP3500 per person | Website
This place is ideal for a group of friends who appreciate the beauty of architectural pieces from a bygone era—from noble class mansions to stilt houses. Each of the casas has its own story to tell and you can even go on a Heritage Day Tour if you want to know what makes each of them unique. Adding to the beautiful ambience is the view of majestic mountains, expansive rice fields and a running river that flows to the sea.
Also read: 
Top Places You Can Rent For a Fun Getaway with Family and Friends
6 of the Hippest Places to Stay in Baler
The Hippest Accommodations in El Nido, Palawan
4 of the Best Airbnb Beach Houses in the World