Enjoy a Sweet Escape at this Newly-Built Family Resort in Tanay, Rizal
A nature retreat for your family and pets!
by Ina Louise Manto | August 04, 2021
Just a few hours' drive from the Metro, Rizal is filled with camping sites, picturesque rooftop restaurants and cafes, and cozy stays. While you may have already your go-to's in the region, this newly-built home may be another addition to your list for your next barkada getaway, outing, or celebration.
Sweet Escape Tanay
Perfect for intimate celebrations or a short staycation, Sweet Escape is a modern home tucked in in the mountainside of Tanay. Though it was just built in January 2021, the idyllic property is already growing a number of fans for its location, relaxing ambiance, and amenities. Whether you're planning to set up tables and chairs or simply want green space for a picnic, there's plenty of space here – 7,400 square meters to be exact.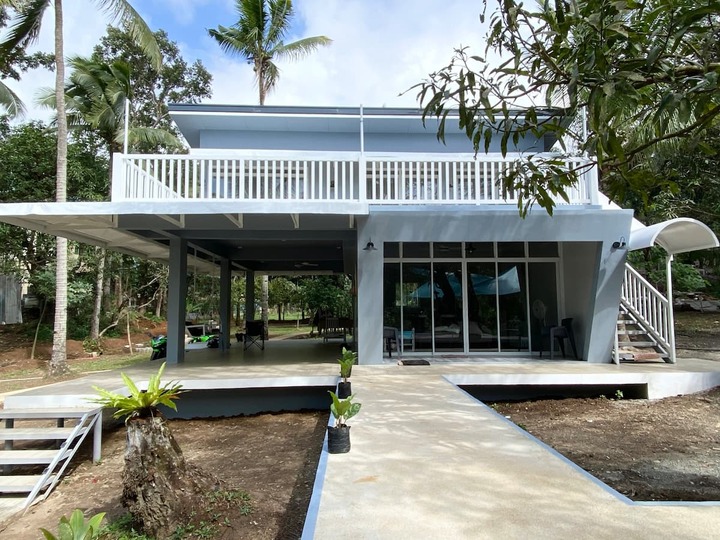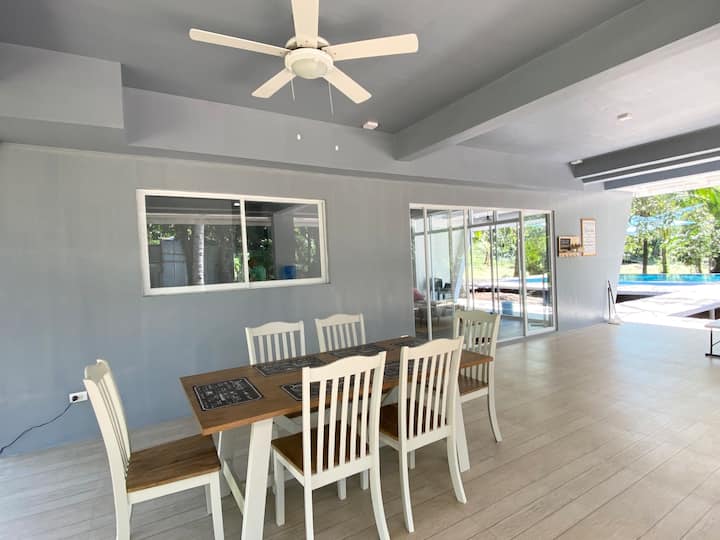 The stunning home is nestled in a remote area, and it runs entirely on solar power and gets fresh water from the mountains. Chilling in the pool would be perfect for hot days because of the cold fresh water. On colder days, fog envelopes the property, which makes the ambiance more relaxing especially in the morning. You'll get to wake up to the sound of chirping birds and chilly weather!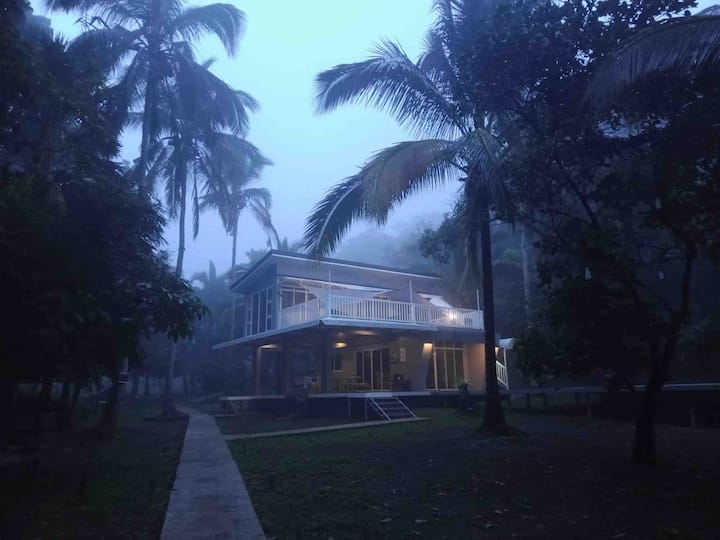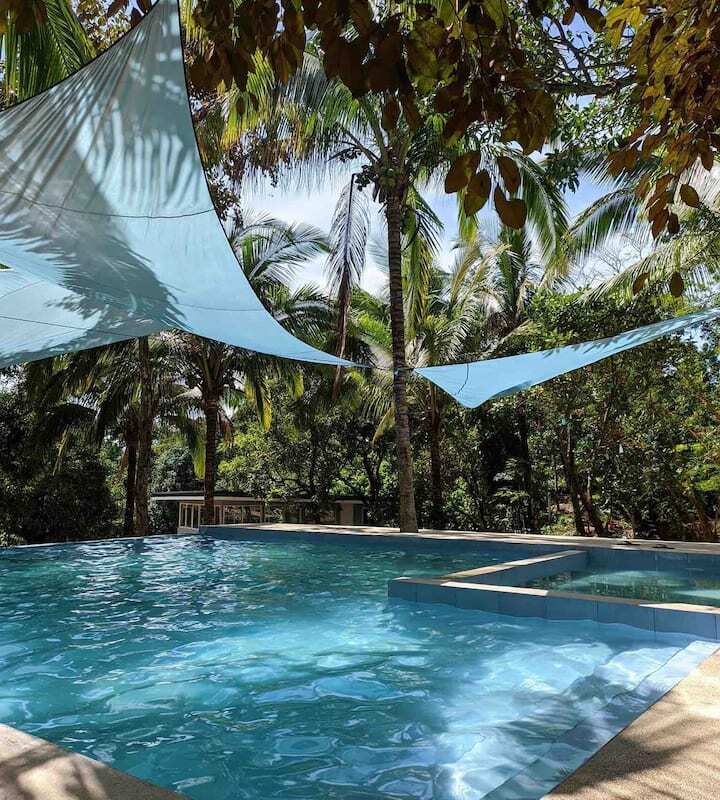 Sweet Escape's surroundings are picture-perfect already but the house won't disappoint. Painted all-white and decorated with stylish furniture, its interiors are great for picture taking too. It has three bedrooms and four baths that can accommodate up to 15 guests.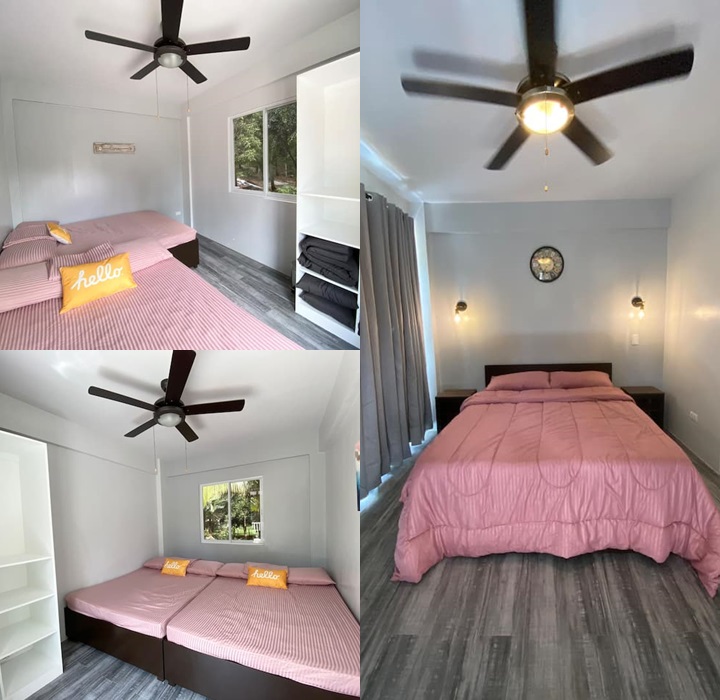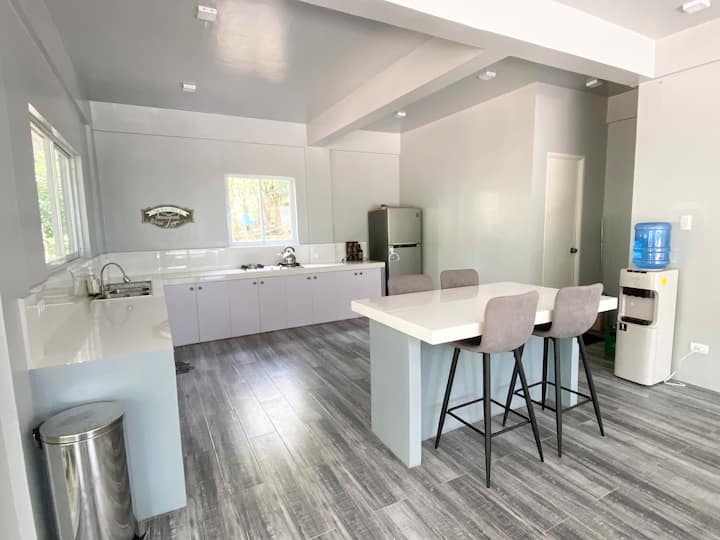 Different lounge areas can be found around the house, including the spacious balcony on the second floor. In case you don't want to pitch tents in the garden area, you can simply admire the night sky here and enjoy the cool night's breeze.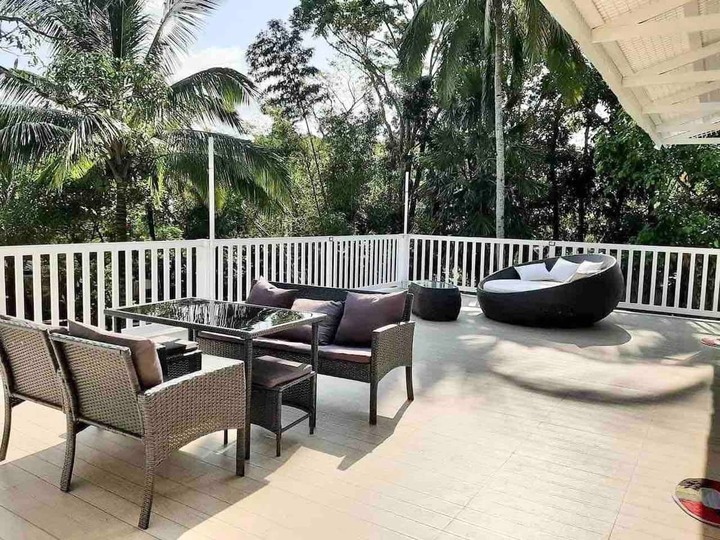 But you're free to go camping too, with the addition of pretty fairy lights! It can get chilly at night, so don't forget to bring jackets; you can also opt to stay warm by a bonfire.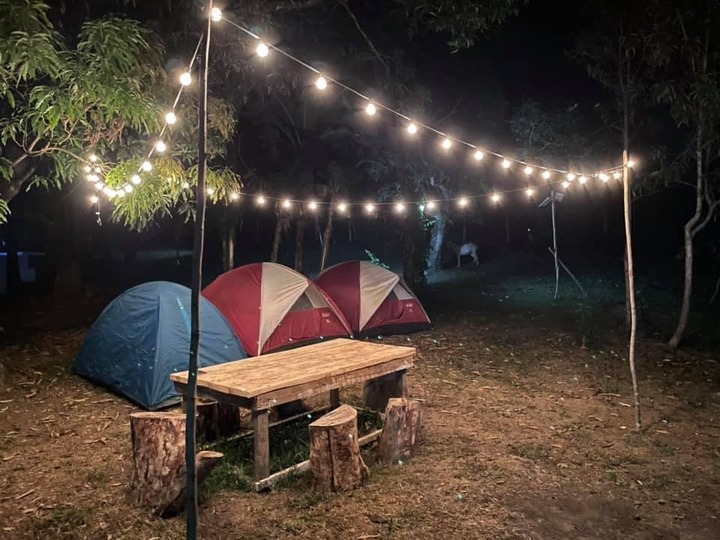 Cooking your meals won't be a problem as there are two kitchens on the property. There's a fully-equipped kitchen in the main house and a separate dirty kitchen outside. But this dirty kitchen certainly doesn't look like a dirty kitchen — with wall-to-wall glass windows, it's got a picturesque view.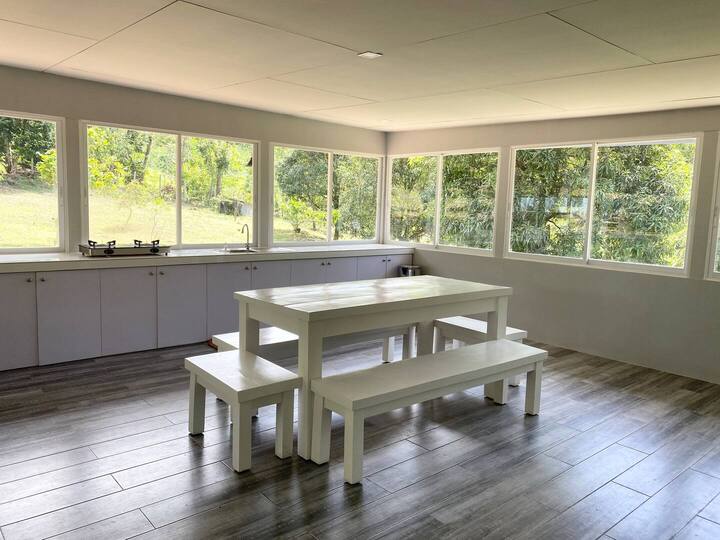 There are animals on the property too: from chickens to horses. You don't have to worry about leaving your pets at home; bring them along and let them enjoy the great outdoors too.
Rates at Sweet Escape start at P15,000 per night.
Book your stay here. For updates, more information, and travel requirements, visit their Facebook page.
MORE:
10 Relaxing Airbnb Getaways in Rizal for When You Need to Recharge in Nature
Take Your Furbabies on a Staycation at These Pet-Friendly Tagaytay Airbnbs