Romantic Spots for Al Fresco Date Nights in Metro Manila
Take advantage of the cooler months before welcoming the summer season.
by Gene Loves Acosta | February 09, 2017
The love month is here and it's simply the perfect time to romanticize the idea of al fresco dining — dramatic sunsets and balmy evenings are just the perfect setup while savoring a delectable meal outdoors. Make your celebrations extra special and let these restaurants charm you and your date for a memorable, romantic evening.
The Nest Dining in the Sky
Vive Hotel, Alabang, Muntinlupa, Metro Manila
Located on the topmost floor of Vivere Hotel, this restaurant is known for offering a breathtaking view of the city as well as some of the metro's most revered gastronomic delights. The vibe is sophisticated and effortlessly romantic but not intimidating. It's lovely during sunset but the warm lights at night make the place even more intimate.
Make sure to sample their best-sellers like the Beef Salpicao and the Bistro Steak which comes with mashed potatoes, and creamy mushroom and peppercorn demi-glaze sauce. Their Frozen Brazo, the restaurant's own version of the classic dessert Brazo de Mercedes, is the perfect way to end a delightful meal.
Rustic Mornings by Isabelo
11 I. Mendoza St, Marikina, Metro Manila
Yes, it's a place for a hearty breakfast but they're open for dinner, too. There are different areas for diners to give a more private feel and each one has its own character so it's always a new experience every time you visit. While you're waiting for your food, you can keep yourself entertained with trinkets and small quirks found in the restaurant. The whole mismatched thing going on is like a visual treat to all diners. The restaurant is surrounded by big trees and plants sprawled everywhere so it's always breezy in the area.
Basil
Chino Roces Ave, Makati, Metro Manila
Located behind a furniture shop along Pasong Tamo, Basil offers a wide selection of Thai food favorites like Pad Thai, Creamy Pork Curry, and Tom Yum Soup. Everything here is made from scratch; no wonder why everyone is raving about how everything bursts with flavors. Upon entering, you'll be transported into an Asian-inspired garden with greens to soften the wooden furniture and different ethnic accents on the walls.
Gourmet Gypsy Art Café
25 Don A. Roces Ave, Diliman, Quezon City, Metro Manila
The place has a distinct bohemian motif with finely crafted wood furniture, beautiful photos hanging on the walls, and interesting pieces from all over the world. The owners' love for travel is also evident with its menu which is mainly comfort food from different countries. Some of the must-try dishes include the Seafood Laksa, Artichoke & Sun dried Tomato Flatbread Pizza, and Pasta Al Nero. For a refreshing drink to match all your flavorful food, sample the Passion Fruit Cooler which is their homemade version of passion fruit juice.
Ninyo Fusion Cuisine & Wine Lounge
66 Esteban Abada Street, Loyola Heights, Quezon City
This garden restaurant is lauded as one of the most intimate dining places in Manila.  A favorite spot for couples celebrating different milestones, Ninyo have already witnessed a number of proposals, birthday celebrations, and wedding anniversaries. The place looks homey as it was once a 50-year-old house until 2006, when Chef Nino decided to fulfill his dream of having his own restaurant. The wooden chandeliers and lamps complemented by ornamental embroidery and lush greens complete the overall charming appeal of this tranquil space.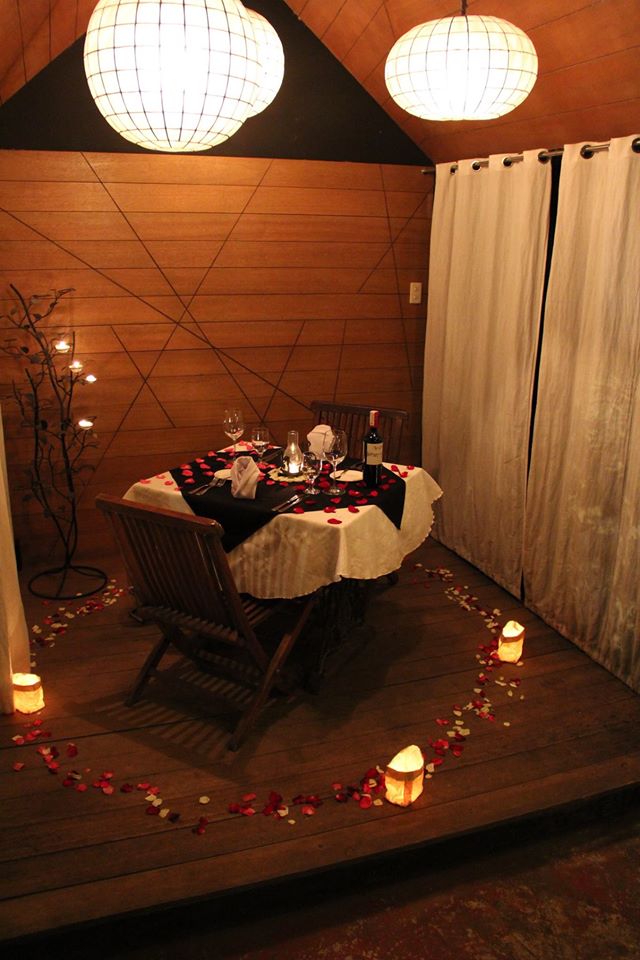 Nikko's Baking Studio
59-A Paseo de, Roxas Blvd, Urdaneta Village, Makati, 1225 Metro Manila; (02) 887 1711
If you're not into fancy dining and you want to eat somewhere chill, this quaint little restaurant located in the middle of towering buildings in Makati is the perfect choice. Here, you'll be greeted by the sweet and aromatic splendor that has always engulfed the place as it's also a baking studio. The ambiance is very homey — some of the chairs and tables were even from the owner's house. The restaurant serves delicious home made dishes like the P.R.E. (Pusit, Rice and Egg), Jay's Sweet Tapa, and Dad's Longganisa. Their Calamansi Pie made with calamansi curd, whipped cream, and crushed oatmeal is also a must-try!
Trattoria Altrove
858 Tropical Ave, Las Pinas, Metro Manila
The must-visit food spot in El Nido just recently found its way to the south of the metro! Its romantic ambiance and authentic Italian food combo made everyone talking about this place. At night, there's even a pianist playing soft, melodic music which adds more layers to the restaurant's intimate vibe. The pizzas here are made fresh and in true Neapolitan style with crispy thin crust and soft center. Make sure to try the Procuito Crudo Con Tartufo (Truffle Pizza) and for pasta, you'll never go wrong with Aragosta (penne pasta with red sauce, garlic, olive oil, sun dried tomatoes, and sweet and succulent lobster).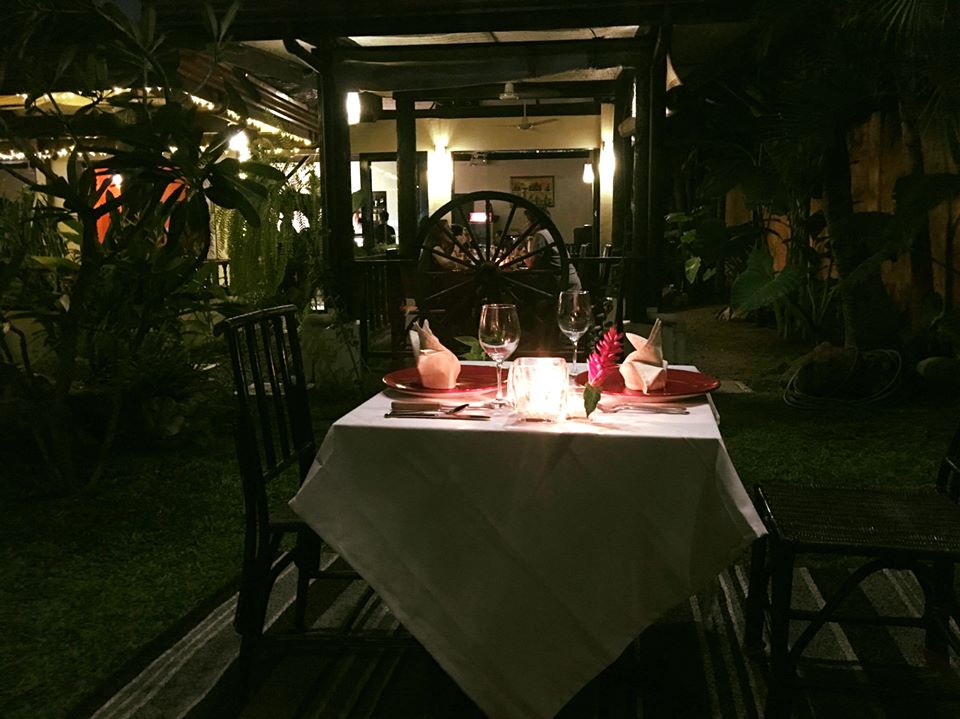 Nobu Restaurant
Level 1 Nobu South Tower, City of Dreams Manila, Aseana Boulevard corner Macapagal Avenue Brgy.Tambo, Paranaque City
This restaurant is known for modern Japanese dishes fused with Peruvian influences. The interior is luxurious with floral print seats, floor to ceiling windows and spectacular lighting. If you want somewhere more intimate, make sure to request to be seated in one of the floating water cabanas located in the garden area. It's overlooking Manila Bay so you have a breathtaking view while enjoying your deliciously fresh food.
What's your favorite al fresco restaurant? Tell us in the comments!