5 Romantic "Out-of-Town" Destinations Near Metro Manila
When you're short on cash and/or time but not on love.
by Kara Santos | February 14, 2017
It's the month of love, and no doubt couples are looking for a beautiful and romantic place to celebrate. As much as we all want to jet off to dream destinations like Batanes, Palawan, Vigan or Boracay on a whirlwind trip, that's not always possible with work schedules and budget constraints.
If you still want to go somewhere special, but don't have a lot of cash or time, there are always places near the metro. For this article, we define places "near Manila" as destinations you can travel to on a day trip or weekend getaway that don't require air travel. Here are a few picks of accessible, yet still romantic places to take your special someone.
Cavite/Laguna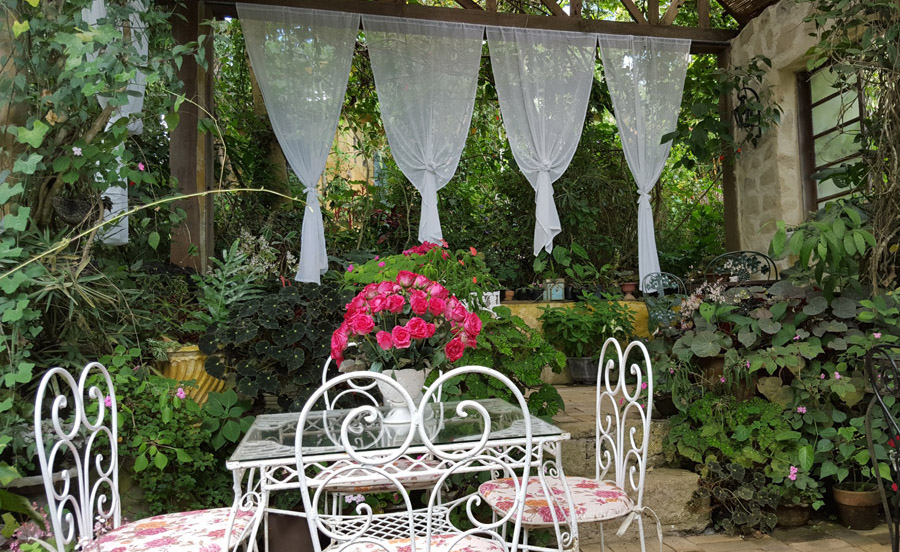 For couples celebrating their first Valentine's Day together, provinces like Cavite and Laguna, which are just a couple of hours away from Manila, are always good options for fun road trip dates.
A lot of people immediately think of heading to Tagaytay to enjoy the colder weather and scenic views overlooking Taal Lake. Tagaytay has a lot of cozy hidden restaurants like Sonya's Garden, Vieux Chalet and the Tuscany-inspired Marcia Adams (pictured), that have become popular for dates, proposals and weddings.
Want to relive your first date at Enchanted Kingdom? Aside from enjoying the fun amusement park rides, EK is offering a Bohemian-inspired dining experience on top of their AGILA ride on all weekends of February! Couples can enjoy a rooftop view of the sunset or fireworks display while having dinner.
Corregidor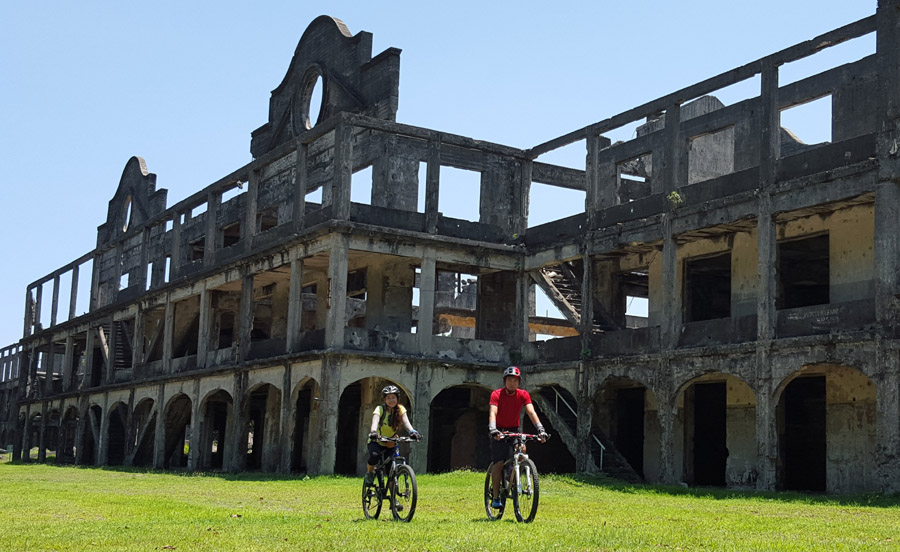 Most people probably don't think of Corregidor as a romantic getaway. This island located at the entrance of Manila Bay is known more for its World War II ruins and historical sights. But the island is actually a great place for nature-lovers and adventure-seeking couples. Just an hour's ferry ride from the Mall of Asia, you can have your own private beach, walking trails, Japanese gardens, a lighthouse and stay overnight in a Spanish-themed inn.
If you've ever wanted to camp out by the beach under the stars, you're in luck. Sun Cruises is offering a romantic overnight getaway all weekends of February (and February 14), which includes a day tour, easy hiking, a film showing by the beach, lateral night tour, sunset and sunrise viewing, photo ops for couples and overnight camping on the beach for two.
Bikers might want to bring their bikes on the ferry and explore Corregidor on two wheels. If you're just taking a day trip, you can also opt for a sunset dinner cruise around Manila Bay after you get back from the island.
Bataan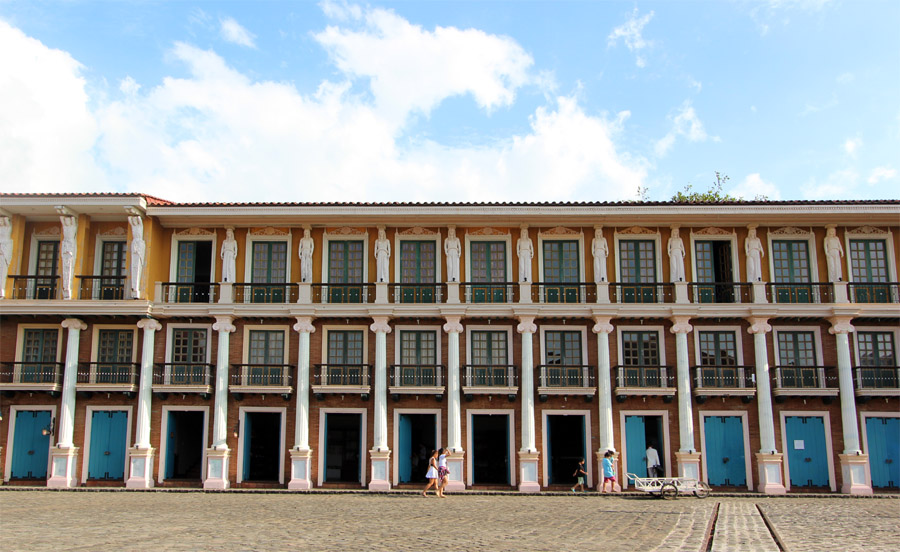 For those who prefer places with a hint of nostalgia and old-world charm, Vigan in Ilocos Norte would be the top place to visit in the country. However, since that's a bit too far from Manila, a good alternative would be Las Casas Filipinas de Acuzar in Bataan, which is roughly just two to three hours away.
Relive your favorite old romantic movies when you can walk through cobblestone streets and visit the recreated ancestral houses in this unique heritage resort by the sea. Dress to match the place and you've got an instant OOTD shoot and date in one.
La Union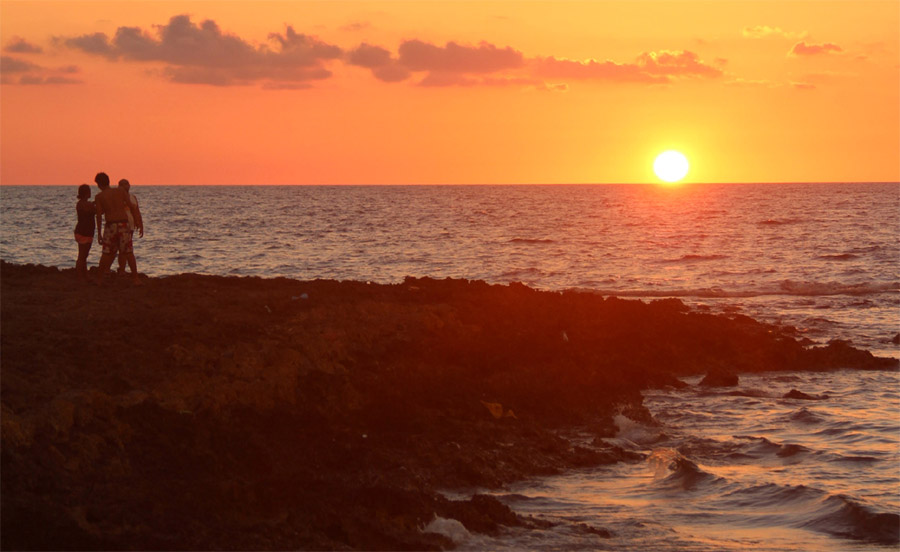 For couples who love spending time at the beach, La Union beckons. Travel time has been cut considerably by TPLEX, making La Union just four to five hours away from the metro (and if you're not driving, you can book your bus tickets here). The surfing capital of the North is more laid-back than party central Boracay and feels more organic, with lots of artsy hostels and quirky cafes.
You can take your date on a romantic food trip to the Santorini-inspired Thunderbird Resort, Gefseis Greek Grill or the Instagram-worthy Hungry Nomad at the Flotsam and Jetsam Hostel. If you're staying overnight, you can book a romantic stay in one of Urbiz Garden Bed and Breakfast cabanas for maximum privacy.
Aside from surfing, you can also visit the Ma-Cho Temple or go trekking and cliff-diving together at Tangadan Waterfalls in San Gabriel. However, nothing beats just lazing on the beach with beers while watching the sunset, which can be pretty spectacular in La Union.
Baguio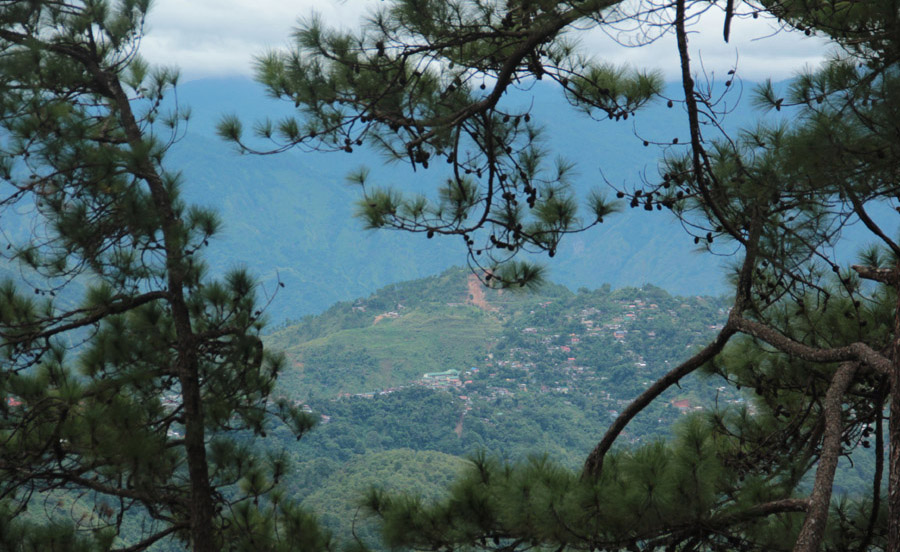 Considering it can sometimes take three hours to get from QC to Makati during rush hour, Baguio feels relatively near Manila. You can maximize a whole day trip if you leave at midnight or early in the morning. But it's best to stay at least one night to really enjoy the place and make the five to six-hour drive worth it.
There's really something about the combination of chilly weather, pine trees, strawberries and cozy cabins Baguio is so famous for that spells romance. For adventure-seekers and foodies, lots of beautiful scenery and great eats await in the City of Pines. Top date activities to do include visiting the Ben Cab Museum, going up at the Tree Top Adventure or just dining out in one of the many restaurants along Session Road.
What's your "out-of-town" destination for romance? Tell us about it!
Photos courtesy of Kara Santos