LOOK: This Tiny House Camp Offers an Exclusive Beach Getaway in La Union
It's just a 20-minute drive from San Juan.
by Ina Louise Manto | February 11, 2022
Summertime is fast approaching, making the season the perfect time to catch a dose of sun and sea. Known for its waves and nightlife, La Union remains a favorite spot especially for barkadas looking for a chill beach getaway. But if your group is looking for a more exclusive spot away from the crowd, this beach camp just 20 minutes away from San Juan will be worth the extra drive.
Andi's Beach Camp
Located in Bacnotan, La Union, Andi's Beach Camp is a 500-sqm beachfront property that offers exclusivity and a unique stay. If you've ever wondered what it's like to live in a tiny house, a 32-sqm home is where you'll be staying at. But don't underestimate its size – up to 10 guests can comfortably stay here, making it an ideal spot for barkadas and even families looking for a weekend home.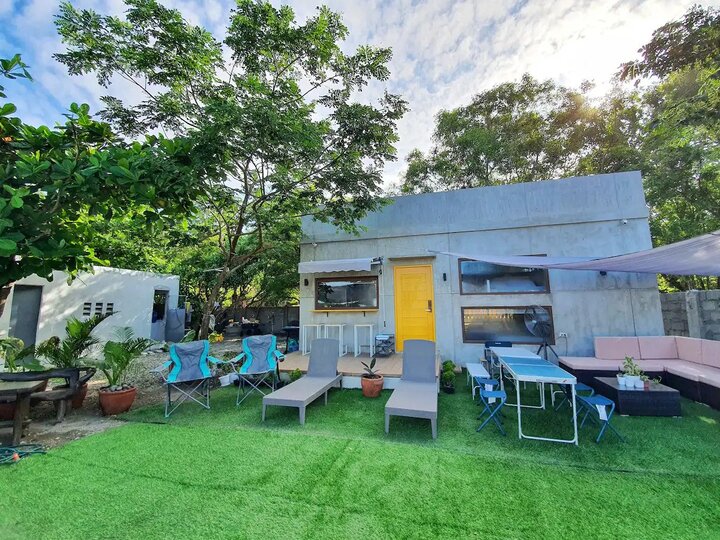 The tiny home features an open shared space to maximize the entire floor. There are no partitions, so the living room and sleeping area share spaces with 2 full double beds, a single sofa bed, and 2 extra full mattresses. It also has big panel windows where you can admire the yard and nearby beach.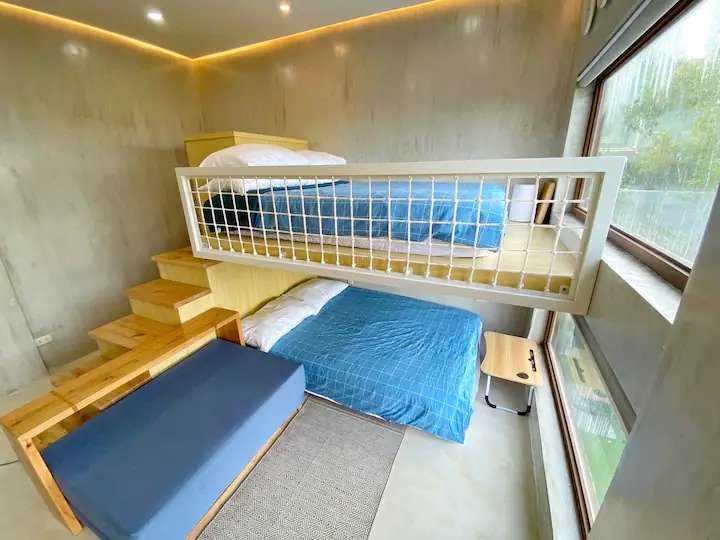 Cooking your meals wouldn't be a problem – the home is equipped with a full kitchen and it may just be your dream corner.  It's equipped with stylish appliances, pots and pans, and a refrigerator.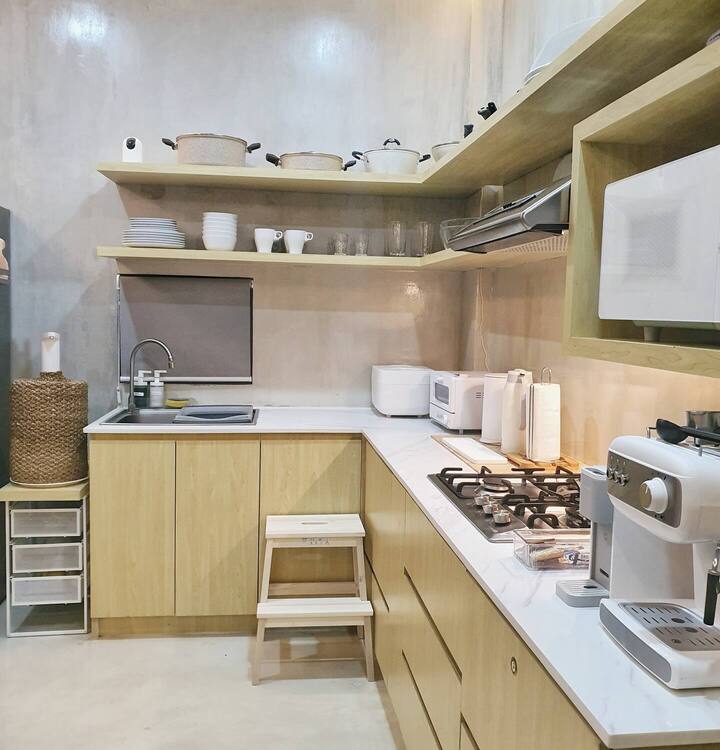 The private bath is also as stylish, with a sunlight roof directly above the shower area.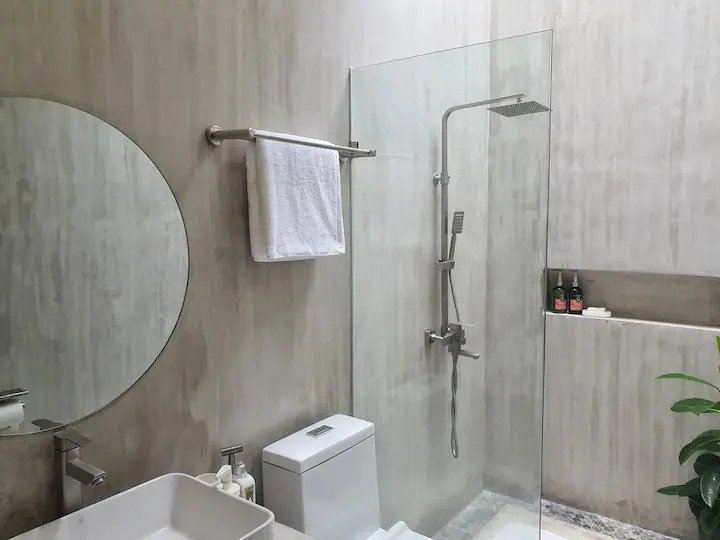 The dining area also opens to a view of the front yard.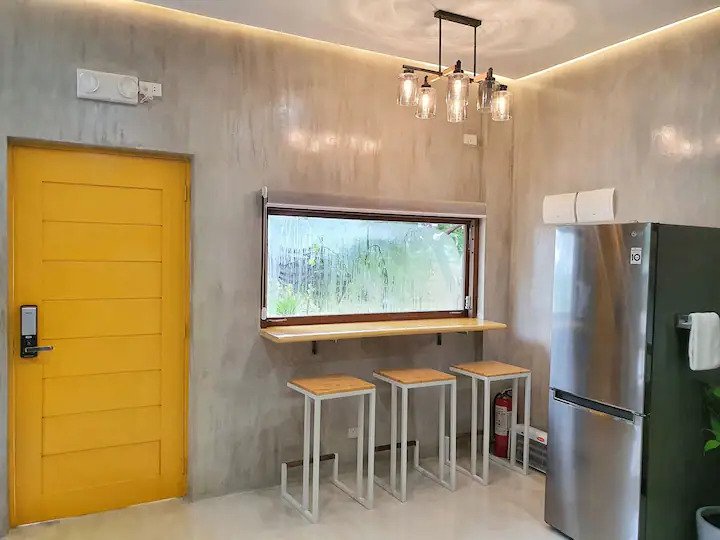 The outdoors
Andi's Beach Camp didn't skimp on its outdoor amenities that will make your beach getaway more memorable. Since you'll be spending more time outside, a corner of the yard has an outdoor sofa, which also makes it an ideal spot if you want to work from the beach. Extra camping chairs and tables can also be provided upon request.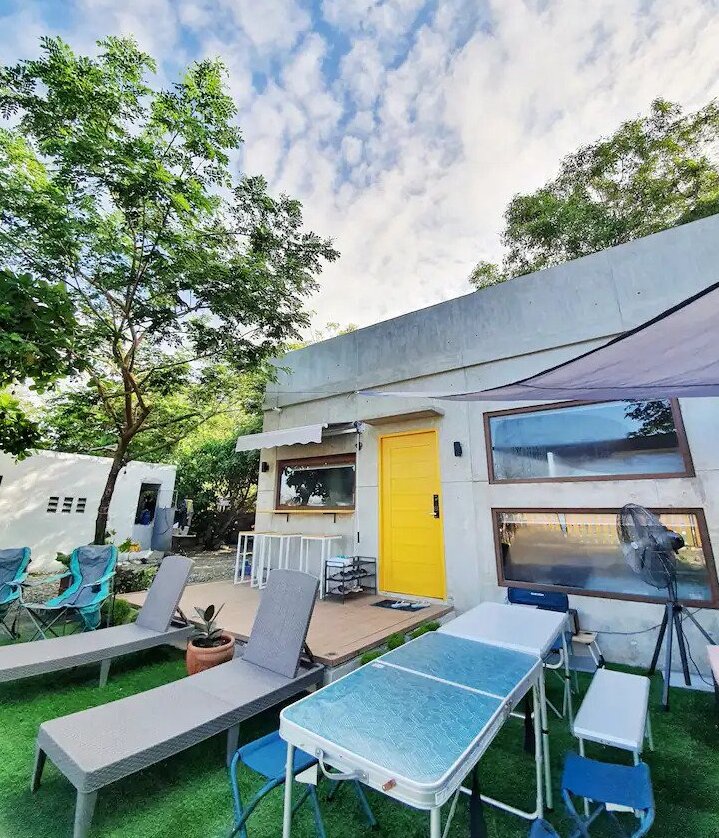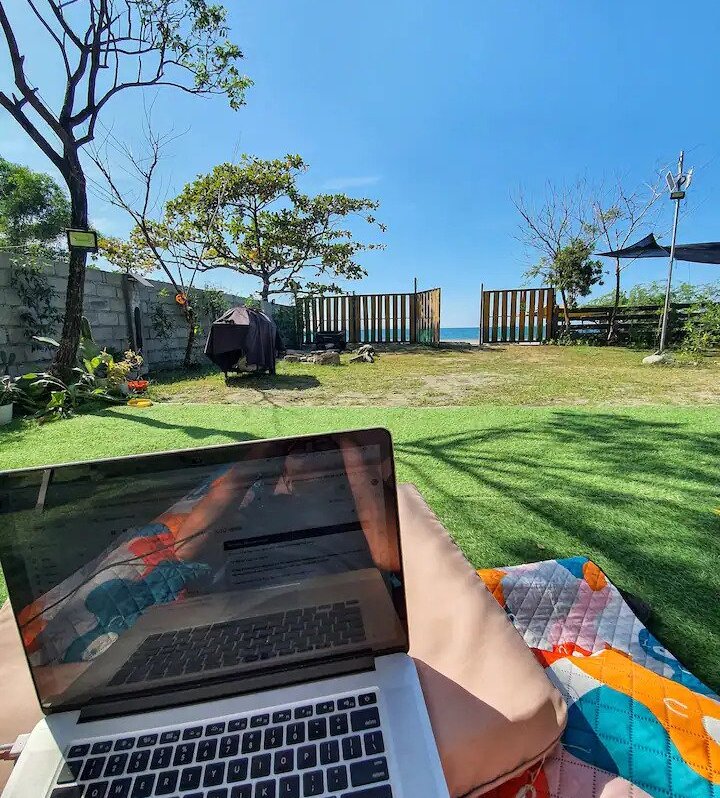 The yard also has a bonfire area and it's one of the best spots on the property. Late-night jamming sessions with the barkada, booze, and the sounds of crashing waves will make a night to remember.  Beach camping is also allowed here.
The beach will be your front yard during your stay and according to the owners, the waves at Bacnotan are similar to San Juan's – you can still enjoy surfing here too.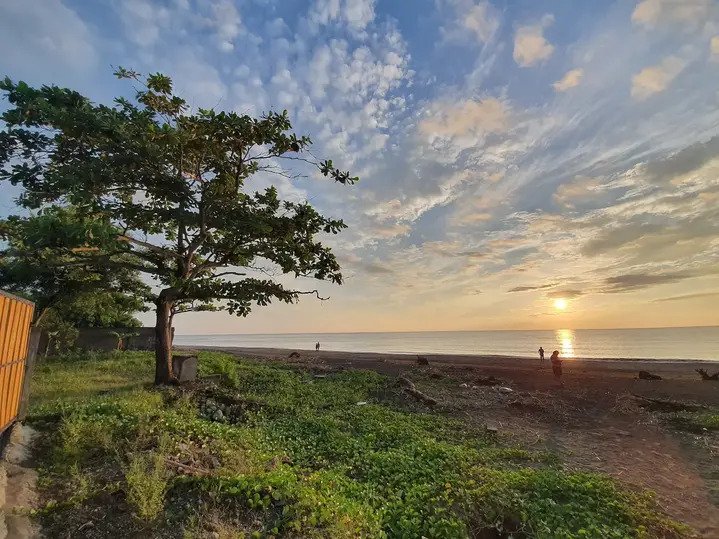 Rates at Andi's Beach Camp start at P7,643 per night. Book your stay here.
Surfing in La Union Soon? Here Are Important Travel Requirements You Need to Know
Surfing in La Union Soon? Here Are Important Travel Requirements You Need to Know
Ina Louise Manto | Oct 11, 2021
For inquiries and more information on travel requirements, contact the Airbnb host.