Heading to La Union? Make this Minimalist and IG-Worthy House Your Vacation Home
The beach is just a minute away.
by Ina Louise Manto | February 14, 2022
Planning to drive to La Union but want to avoid where the usual crowd is? Tucked in a quiet neighborhood in Taboc, San Juan is this newly-constructed bungalow that's perfect for couples or small groups of friends and families looking for a laid-back beach getaway.
A minimalist bungalow in La Union
The simple bungalow may not look much on the outside but its well-designed interiors will make you swoon. Walls painted white with chic decor – its bright and clean interiors are very pleasing to look at. If you're a fan of minimalist interiors, this home is a treat. Everything about it was hand-picked and supports local artisans and businesses. All the furniture is made by local carpenters!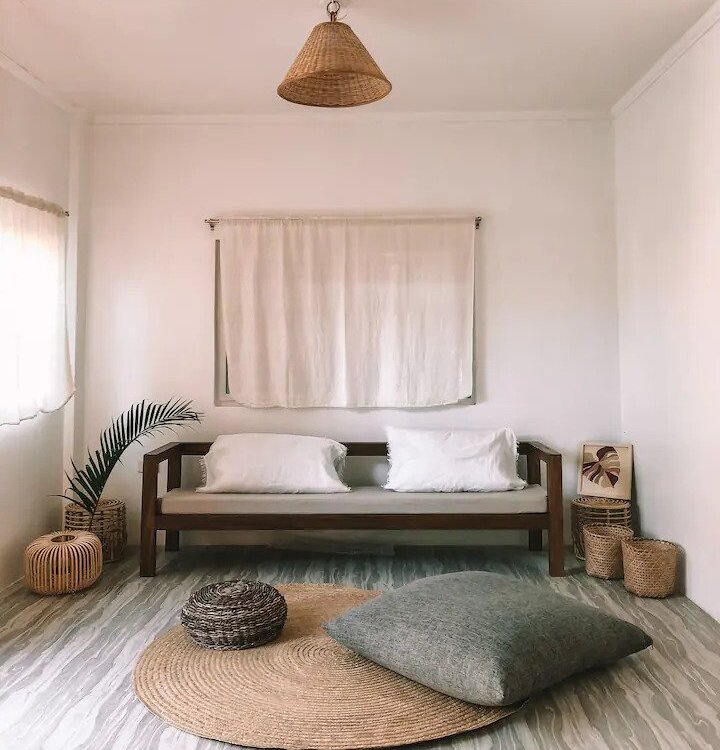 There's only one bedroom in the house, which features beddings and curtains made from traditional Inabel fabric. These are hand-loomed by weavers in Bangar, La Union. An additional floor mattress may also be provided for an extra guest.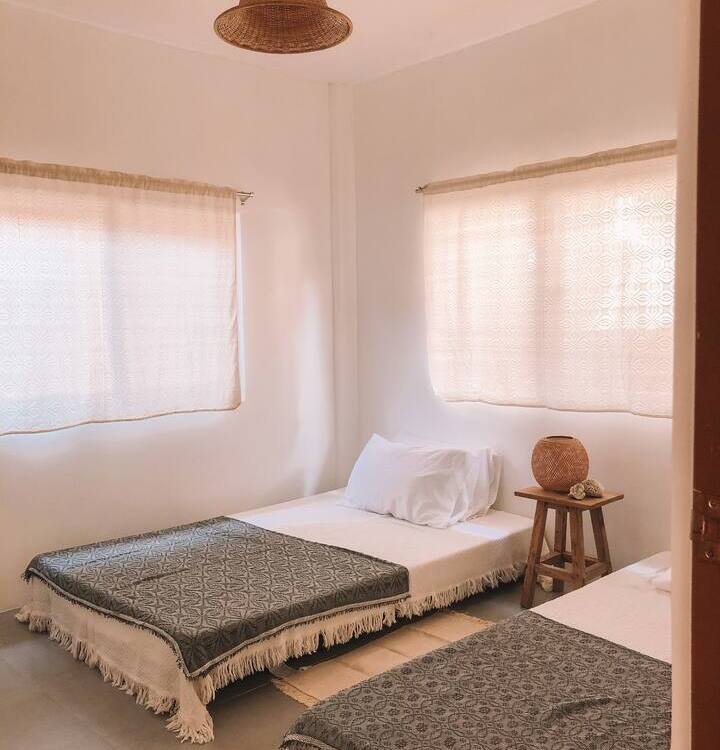 You'll notice rattan pieces and lighting around the space, such as the stylish living area. According to the owner, these pieces are sourced from La Union and other locations around the country.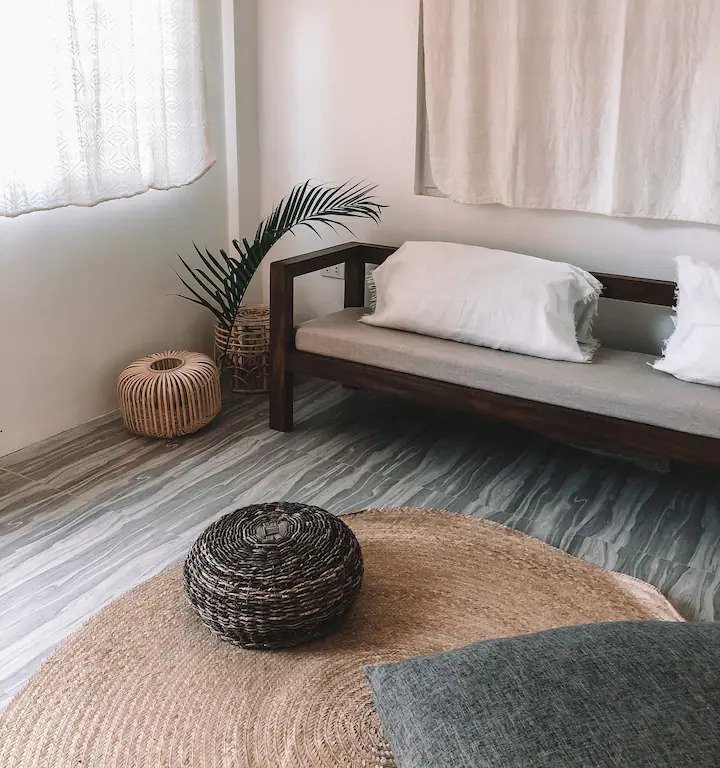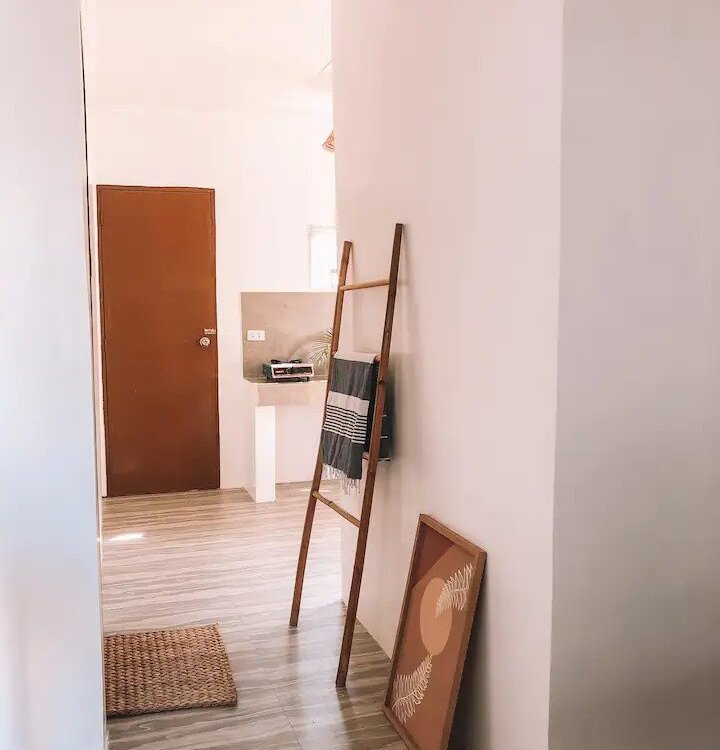 You'll also find an equipped kitchen as well as a dining area. Every corner of the simple home is well-curated and can be an inspiration for your space. There's no wonder why it also doubles as an ideal location for photoshoots.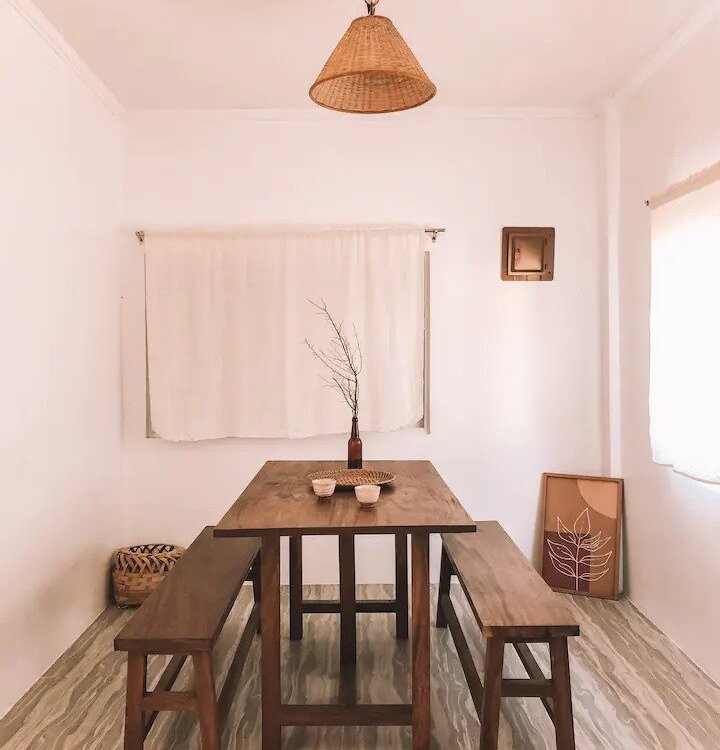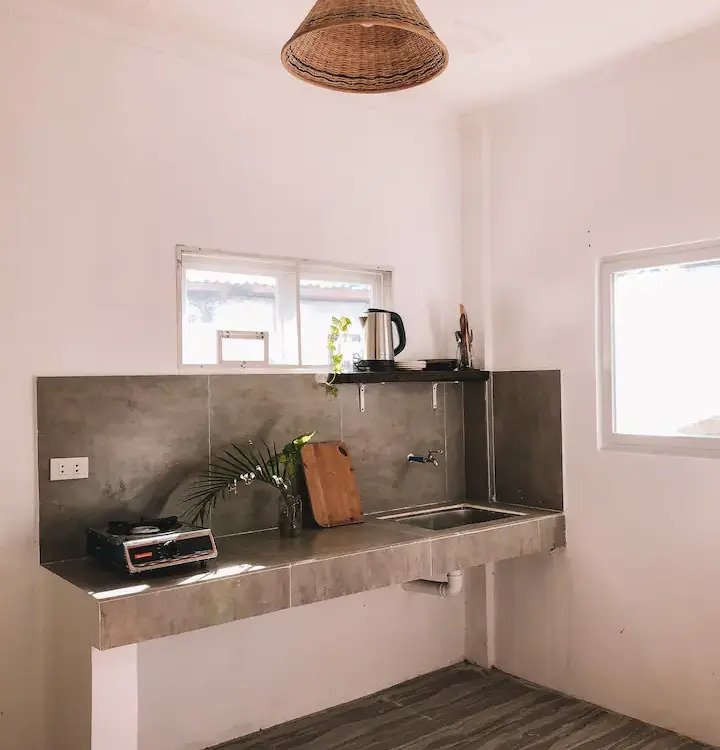 Getting your dose of sun and sea doesn't have to be that far. The nearest beach is just a one-minute walk from the house.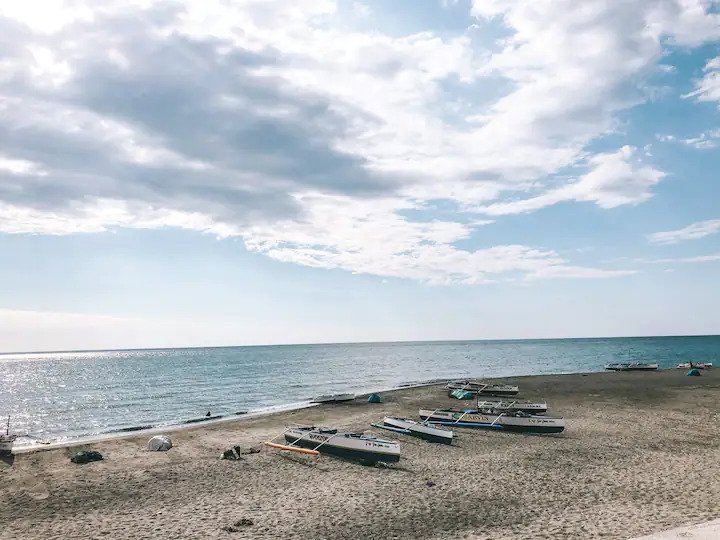 There's also a small garden and parking space on the property.
Rates at this minimalist bungalow start at P3,050 per night. Book your stay here.
Surfing in La Union Soon? Here Are Important Travel Requirements You Need to Know
Surfing in La Union Soon? Here Are Important Travel Requirements You Need to Know
Ina Louise Manto | Oct 11, 2021
For inquiries and more information regarding travel requirements, contact the Airbnb host.