Go on a Santorini-Like Getaway at this Private Home in Pangasinan
The sea is just a few steps away from the house.
by Ina Louise Manto | February 09, 2022
Santorini is a mainstay in many jetsetters' bucket lists. Who wouldn't want to experience its scenic sunsets, crystal waters, and marvel at its architecture? Leisure travel to Greece might have to wait for a while but fortunately, we have local stays that can give a similar feel. Nestled in Bolinao, Pangasinan is Makoko sa Baybay, which you can easily drive to in just a few hours.
Makoko sa Baybay
If you're planning your summer getaway already, Makoko sa Baybay will be worth adding to your list of potential weekend homes. The stunning two-story house just exudes Santorini-esque vibes, with its white walls, arched windows, and pops of blue. It's located in a beachfront property where your privacy and exclusivity are guaranteed. You'll have the calming sounds of crashing waves as your background music and enjoying its cool waters are just a few steps away.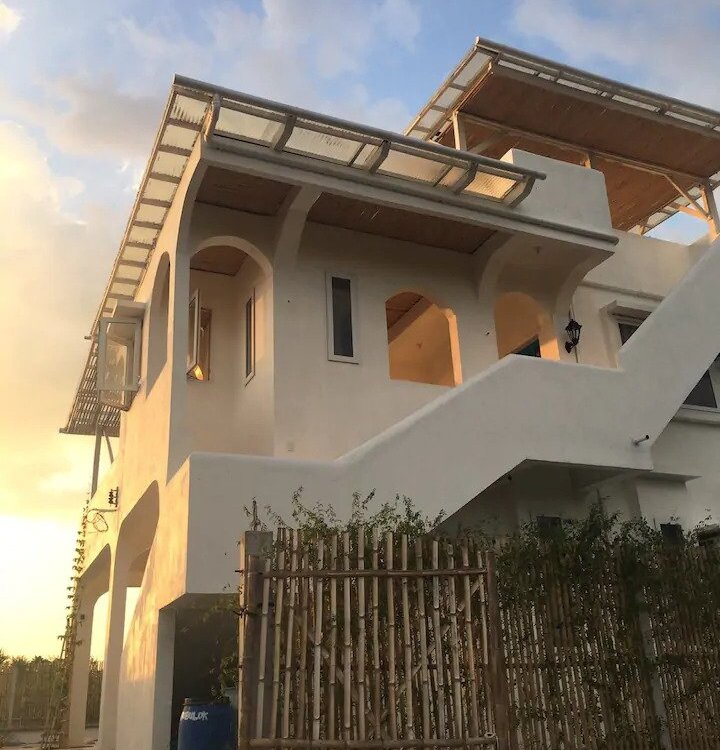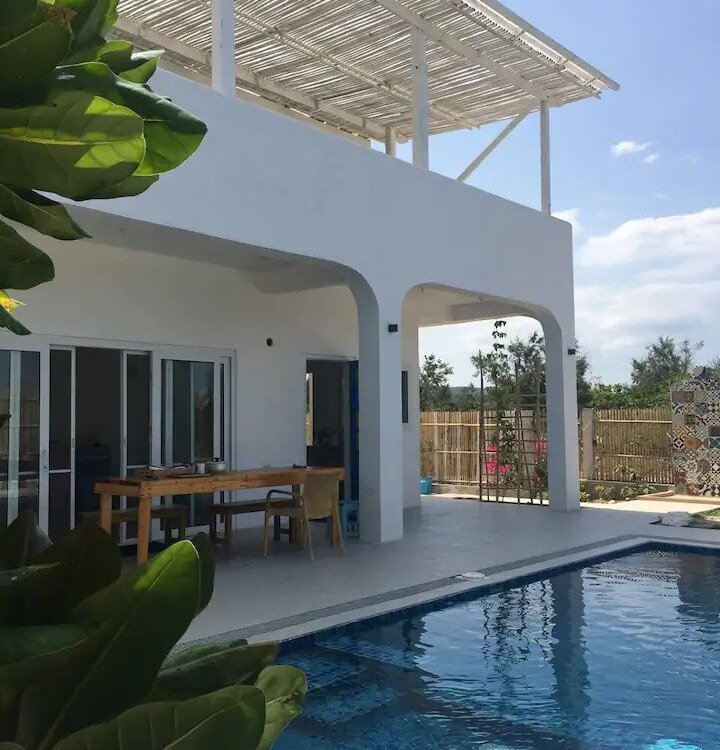 This private home is perfect for a fun-filled getaway for families. There are two airconditioned bedrooms in the house, which can accommodate up to 11 guests.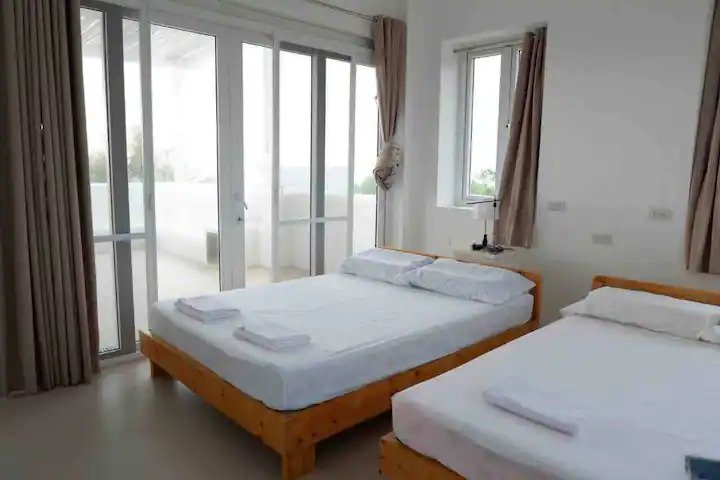 The living area can also double as a bedroom with its sofa beds. Extra mattresses may also be requested.
Aside from the beach, one of the best spots to hang out in the property is at the roof deck. When it gets too dark to hang out by the sea at night, bring your late-night kwentuhan here, grab some booze, and enjoy the cool breeze.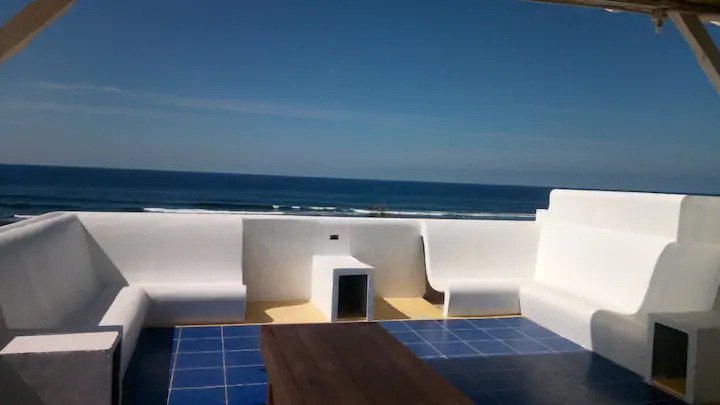 There are no nearby stores or markets – the owners suggest bringing your own food and ingredients, which you can prepare at the fully equipped kitchen indoors or at the dirty kitchen outdoors.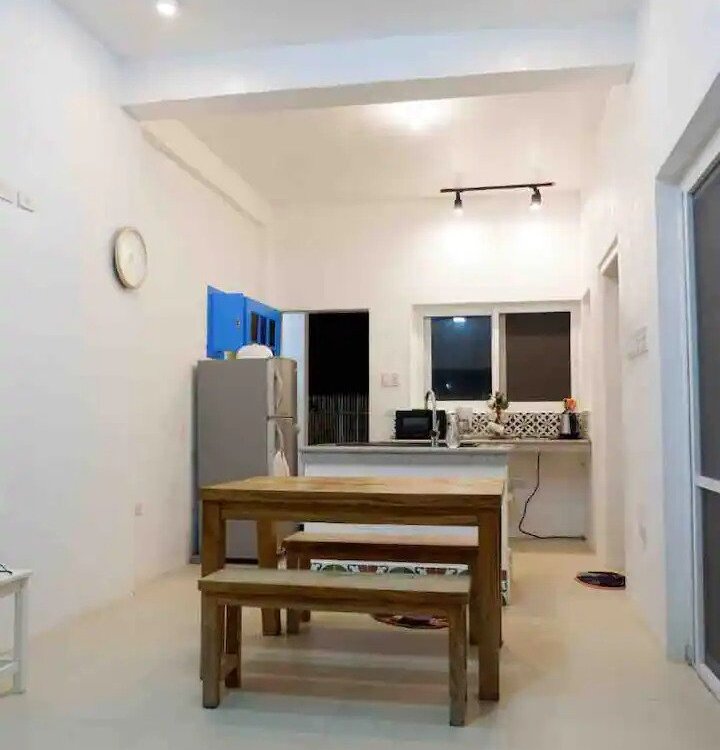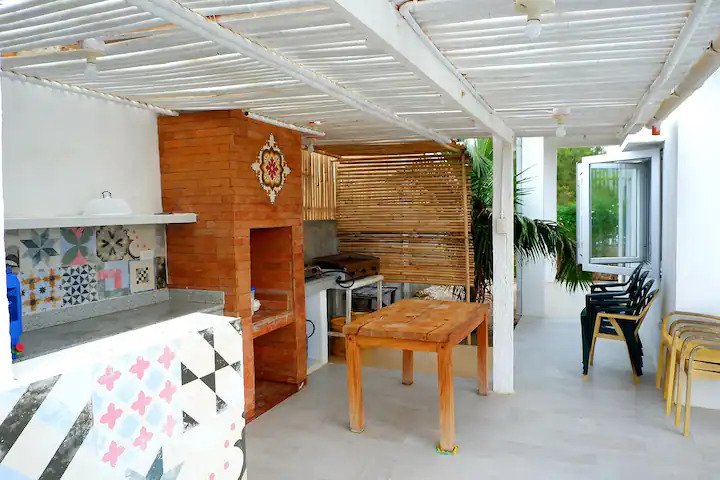 Adults can easily prepare food while kids play in the pool. When swimming in the open water, the owners suggest wearing water shoes for safety.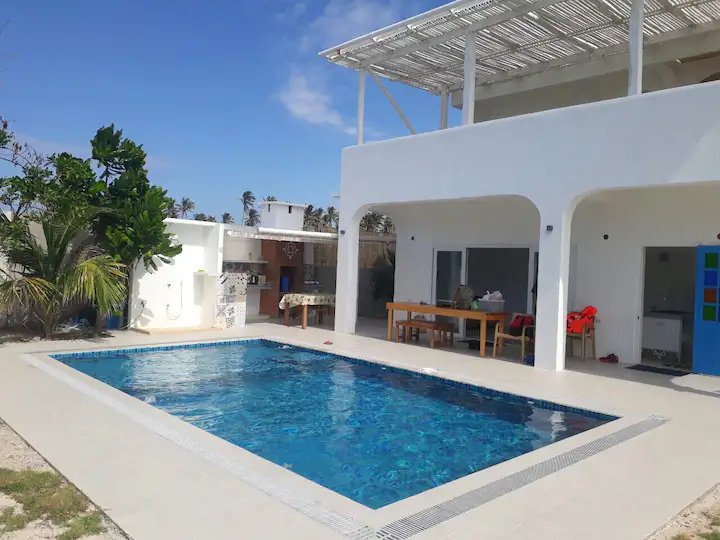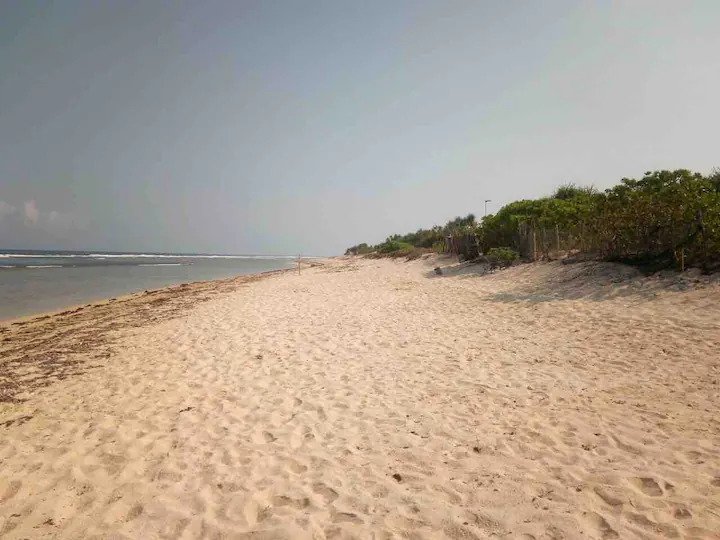 Travel requirements
Here's a list of travel requirements you need to prepare before driving to Pangasinan: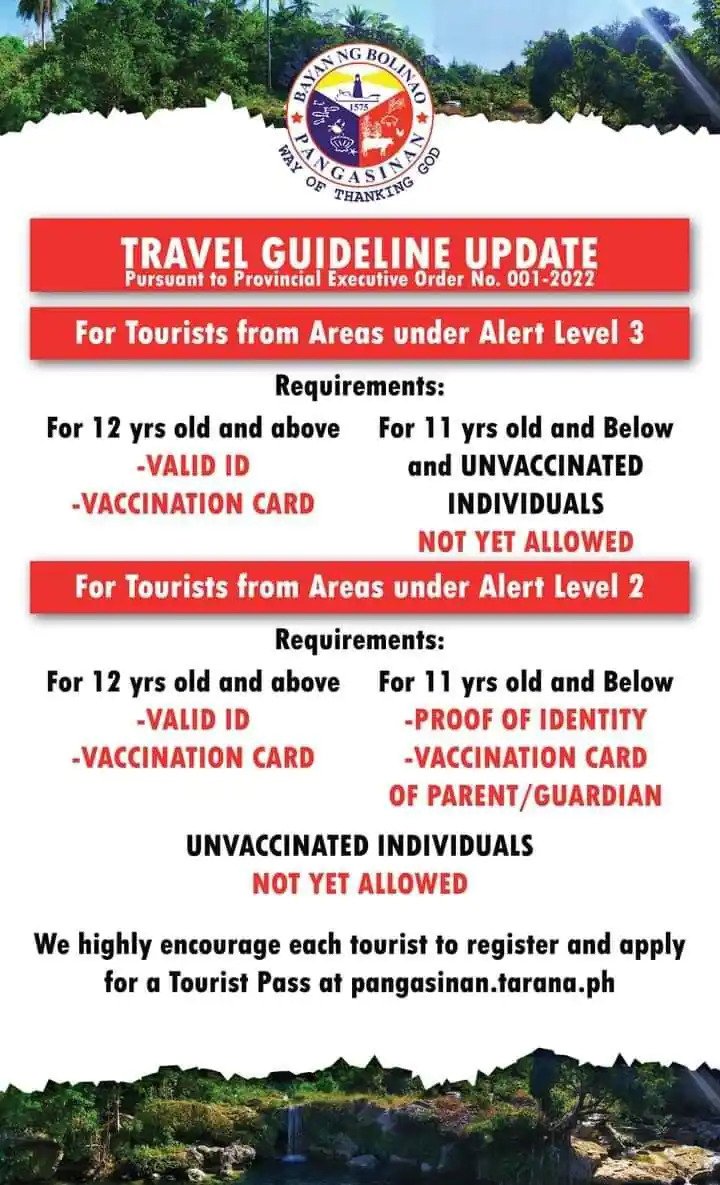 Rates at Makoko sa Baybay start at P13,023 per night. Book your stay here.
For inquiries and more information about travel requirements, contact the Airbnb host.