Enjoy Endless Summer Days at this Charming Beachfront Home in Batangas
You can have the entire property to yourself or rent a room separately!
by Ina Louise Manto | August 19, 2021
Lobo may not be one of your top choices when planning a Batangas beach getaway, but the municipality has many hidden gems to discover, including this family-owned beachfront home where you can create your next favorite fond memories with family or friends.
Anna's Ocean View Place
Nestled on the shores of Lobo, Batangas, Anna's Ocean View Place is a rustic beachfront home that's made with love and family: envisioned and curated by the parents, and made possible by their children and their friends. It's a retreat that'll make you feel at home, but better. Just like how it was built, the property exudes warmth and relaxation when you see it – feelings you might have been longing for during the endless lockdown. Its decorations make it even more charming, especially in different areas of the house.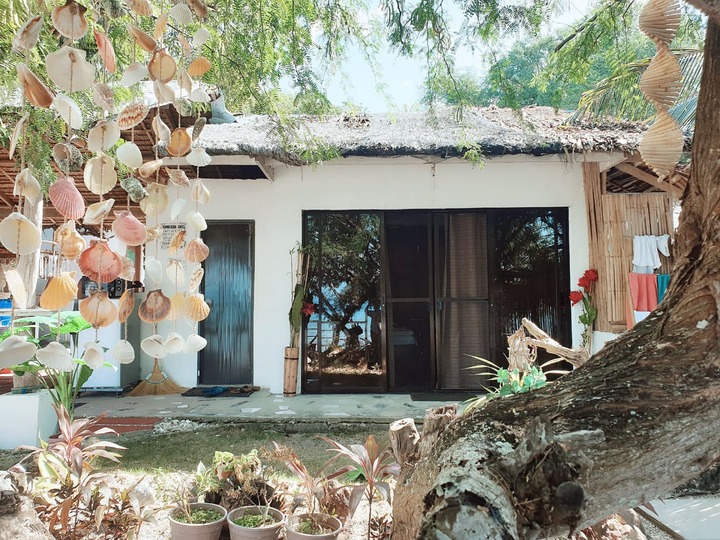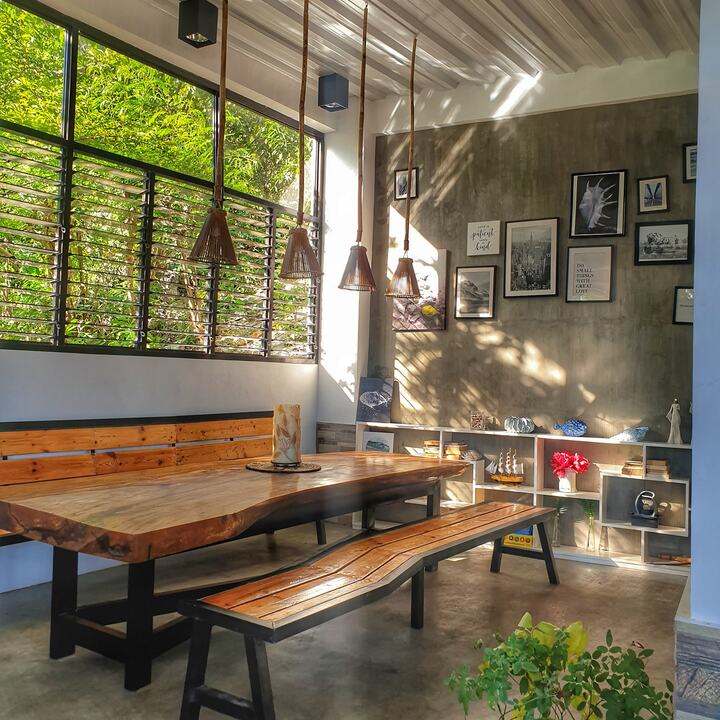 The quaint beach home offers a stunning view of the ocean and Isla Verde and exclusive beach access. It's the perfect hideaway if you wish to only worry about relaxing for a few days.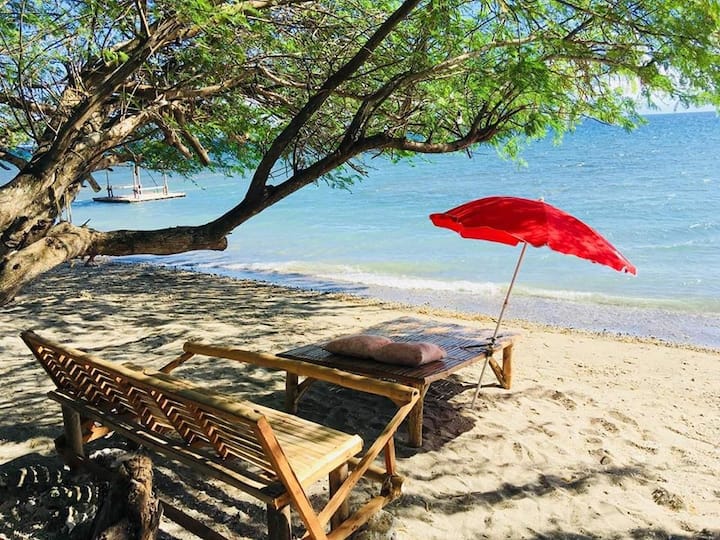 Aside from the rooms, you can live your childhood dreams of playing at a real treehouse by the beach. It's a treat for both adults and kids!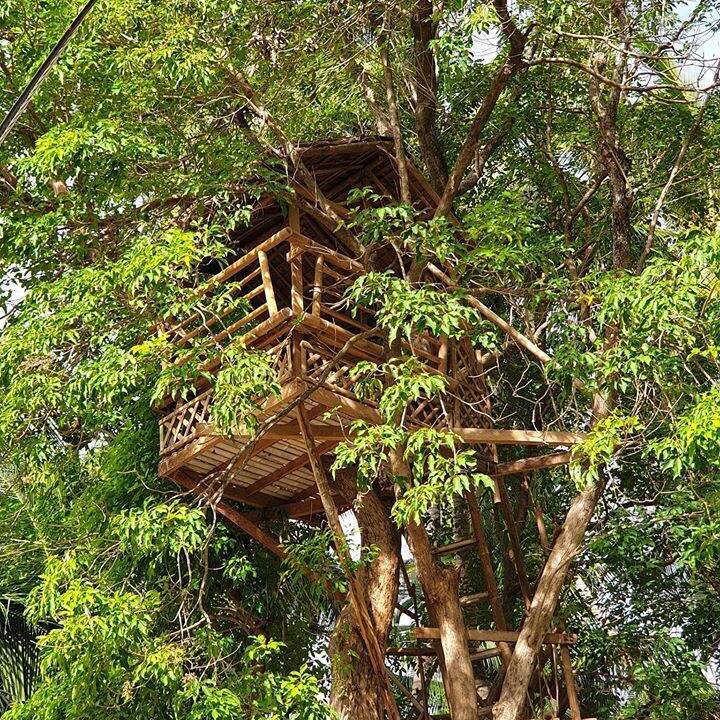 Rooms and amenities
There are three types of accommodations at Anna's Ocean View Place. You can book each one individually or rent out the entire place exclusively. The entire home can accommodate up to 21 guests in its beachfront room, two nipa huts, and six air-conditioned teepee huts.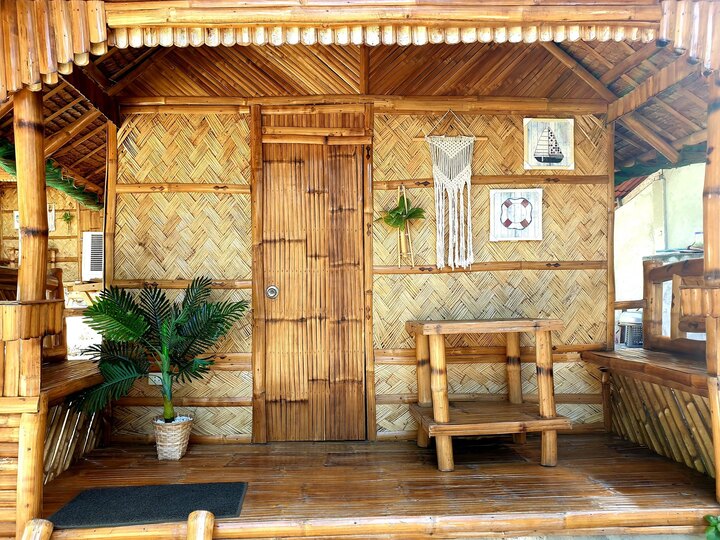 If you want to wake up next to the waves, go for the beachfront room! It has glass sliding doors to let you see the view even from indoors and a charming garden in the front yard.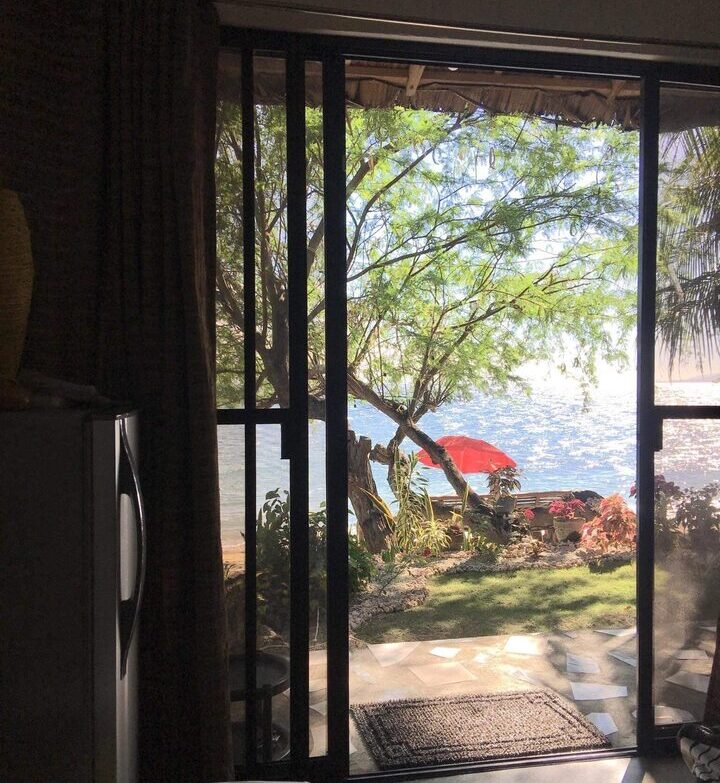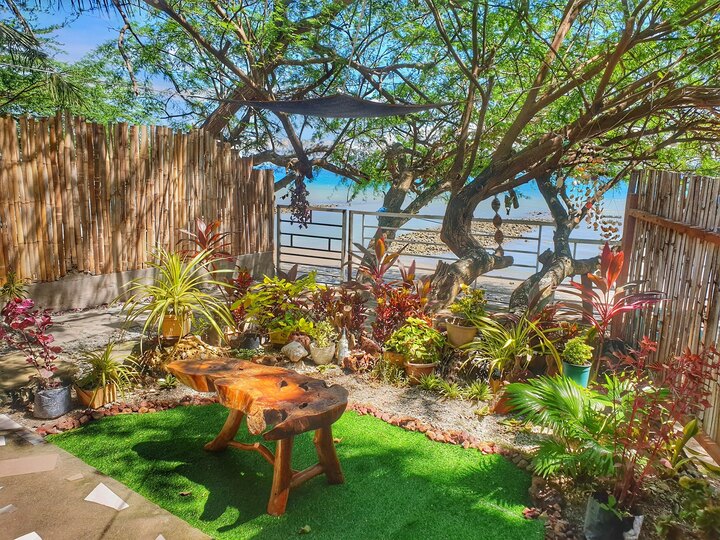 You won't run out of things to do at Anna's Place. There are different lounging areas around the house, a sunken sala, an activity area, a big lanai, and a dining hall.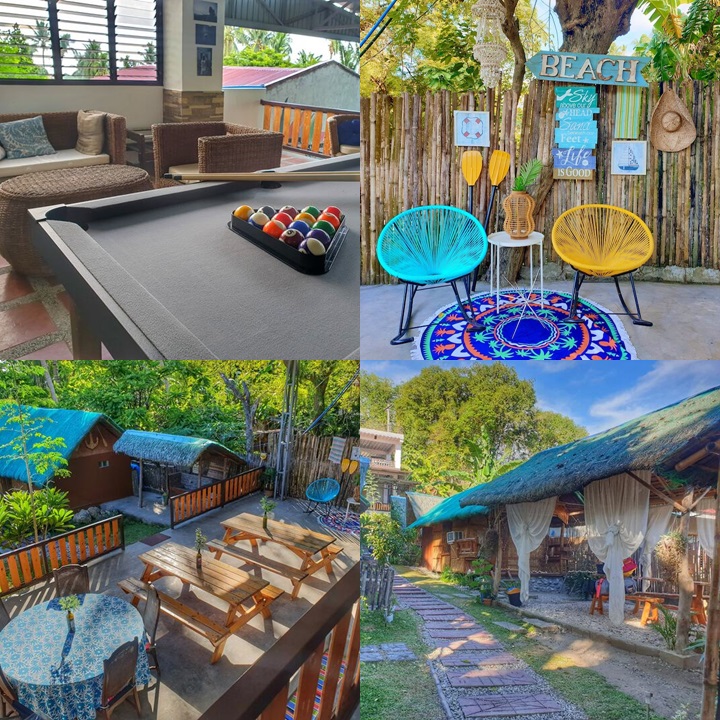 Fun water activities wait too, including boating and a balsa by the beach. There are more gems to discover around Lobo, including nearby locations such as the Faro de Punta de Malabrigo Lighthouse, Olo-olo Mangrove Forest & Ecopark, Ulopong Falls, and spots for hiking. Lobo isn't just for a fun beach getaway!
Lobo Travel Requirements
As of July 29, 2021, Lobo's Local Government Unit requires the following for tourists:
Booking confirmation from registered accommodation establishments
Negative RT-PCR result or nasal Antigen Test result (even for fully vaccinated individuals) issued within 72 hours prior to booking date
Valid ID for each guest
Referral Slip through online registration, which you can access here.
Anna's Ocean View Place is located in Brgy. Sawang, Lobo, Batangas.
Exclusive rental of the beach home starts at P22,000 per night for 16 guests. For individual room rates, send a message to the owners on Facebook as they offer discounted prices too.