Discover a Private Ocean Hideaway at This Private Villa in Mabini, Batangas
You deserve a little vacation!
by Ina Louise Manto | August 17, 2021
Whether you're fond of scuba diving and snorkeling or just want to find a private space where you'll be lullabied by the sound of waves all day, Mabini is one of the best towns to discover in Batangas. Besides, it's the home of rich and vibrant marine life! For the next long weekend or when you feel like you need some days off to soak in the sun and nature, Lalam Kalumpang will give you a private paradise.
Lalam Kalumpang
Nestled by the sea in Mabini, Lalam Kalumpang is perfect for a long weekend trip as they require a two-night minimum stay. Most beach trips would make you keep wanting for more, and staying here will give you the much-needed doses of lounging, getting tan, and making new fond memories with family or friends. Built with leaving a small footprint behind, this private hideaway is surrounded by its own forest and the best view of crystal clear waters.
The drive to the property will lead you to a cliff where you'll have to descend a 200-step flight of stairs to reach the house. The view from the parking area is breathtaking already!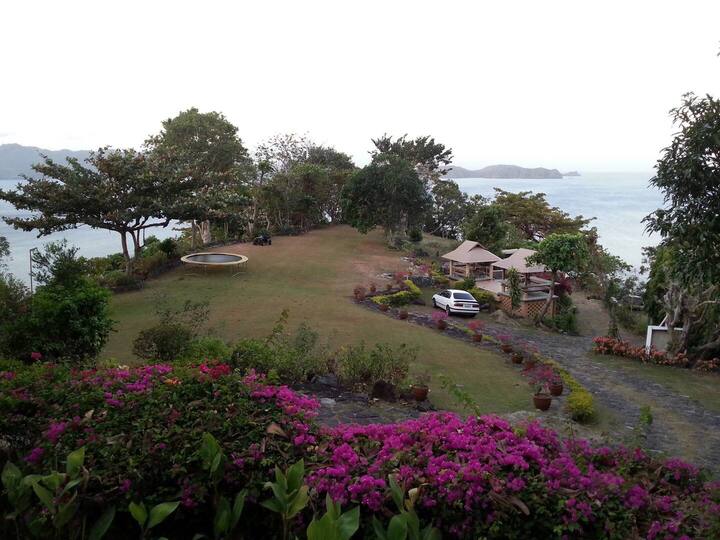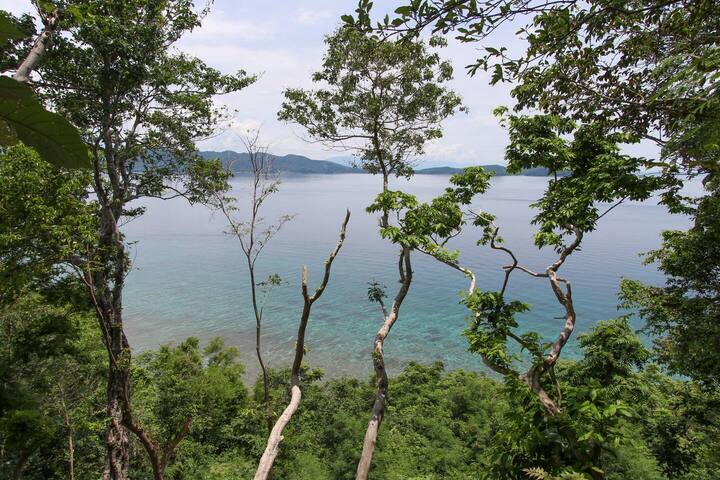 If you love rustic stays, you'll fall in love with Lalam Kalumpang's three cottages that resemble old Filipino homes: lots of wood, nipa roofs, rocks, and the classic Capiz shell windows. Each room comes with a queen bed, a couch, and a private toilet and bath. During your stay, you'll have the entire property to yourself – make the most out of it!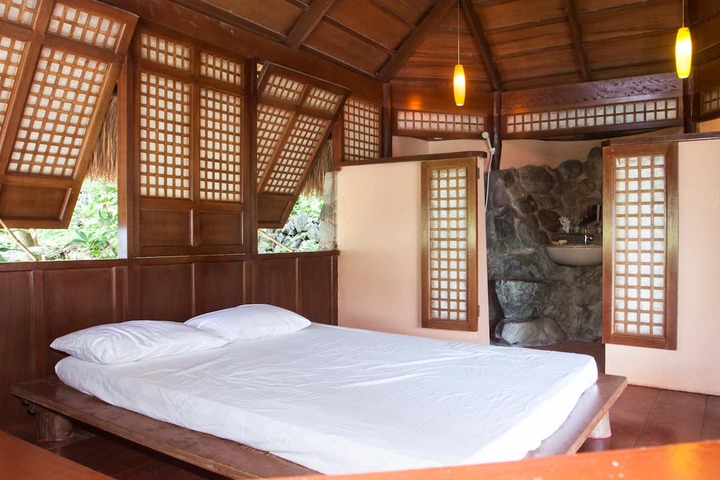 There's also a fully equipped kitchen and an outdoor dining area with the best panoramic view of the surrounding forest and sea. In case you have to shop for ingredients and other goods, the nearest market is 30 minutes away from the property.
Be ready for adventure at Lalam Kalumpang
Sure, you'd want to lounge all day at a place as relaxing as Lalam Kalumpang, but visiting Mabini wouldn't be complete without exploring its vibrant reefs. Gear up for different water activities such as snorkeling, kayaking, sailing, windsurfing, and scuba diving. For scuba diving, it must be arranged two weeks before your stay.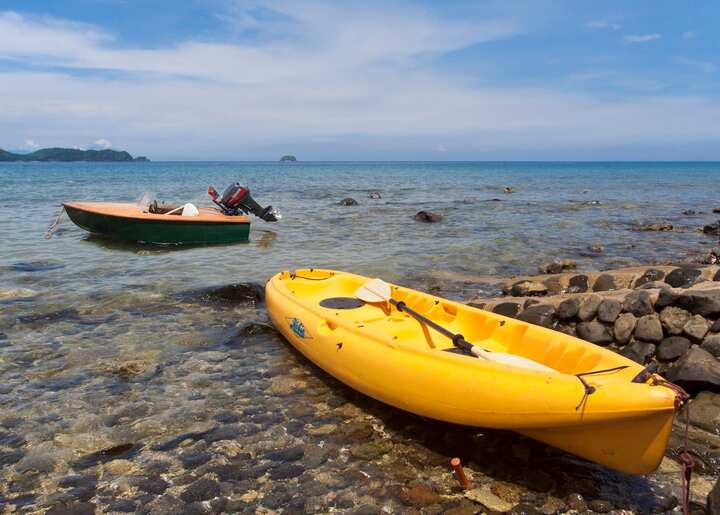 Rates start at P9,064 per night. Book your stay here.