Retreat Near the Metro: These Secluded Casitas Are Hidden Gems in Rizal's Hilltops
You'll have access to a three-hectare farm.
by Ina Louise Manto | June 07, 2022
Don't worry, it's totally okay to feel like you're in need of a break from your usual surroundings. After all, we've all been cooped up indoors for a long time; don't even feel guilty about giving yourself a much-needed break! Whether it's with your family or closest friends, Anto House is the ideal venue for those looking for a private sanctuary for a few days:  
Anto House
Nestled in the highlands of Antipolo, Rizal is a three-hectare farm where you can go off the grid and relish the beauty of nature. Usually, going off the grid means you'll have to try roughing it out up in the mountains, where you'll have to carry and set up your own camping equipment, but these casitas offer a more comfortable experience. Tucked within the grounds of this lush property are two stylish bamboo casitas where you can forget about the noises of the city.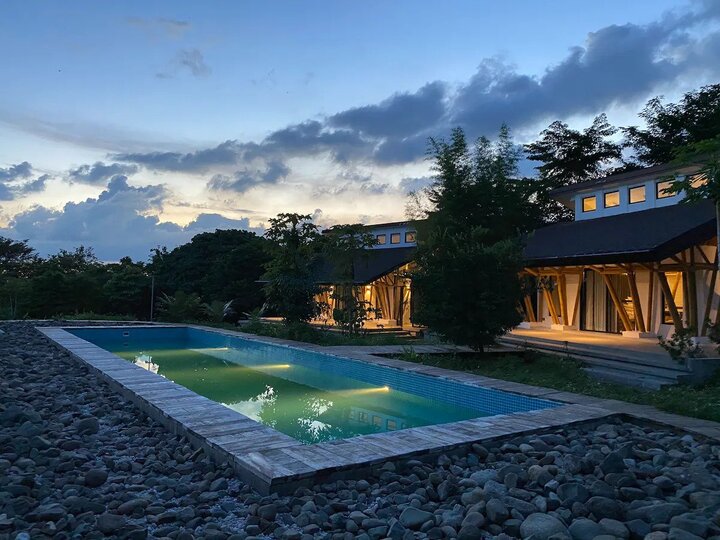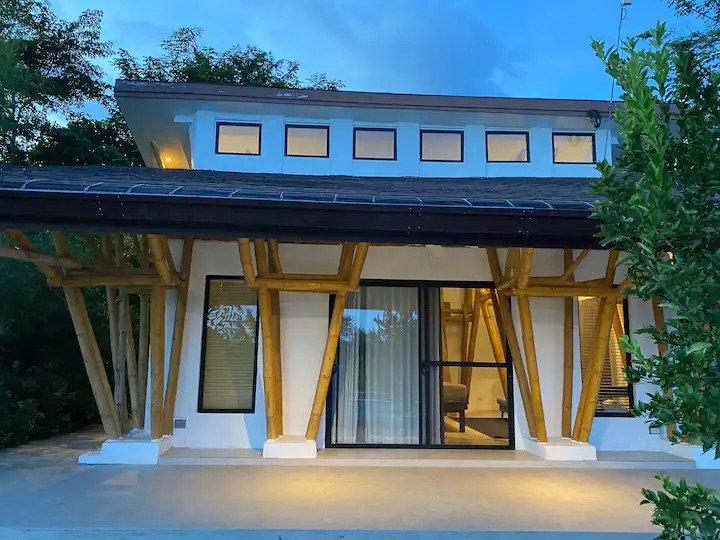 Up to eight guests can be accommodated here. Each casita has glass doors and windows on three sides, allowing you to enjoy the nature view as you chill indoors. Both stays also have a view of the 20-meter pool, split-type aircon, a mini-fridge, and an ensuite bathroom.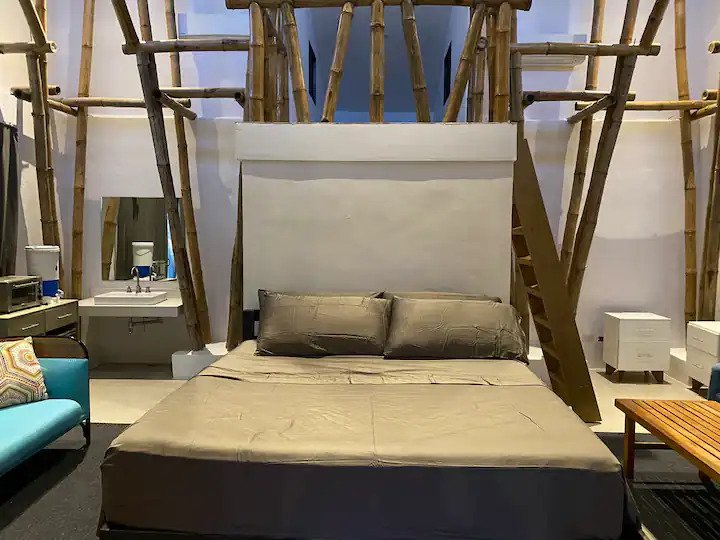 No staycation is complete without having your favorite meals, which you can prepare in the separate fully-equipped kitchen. If you don't feel like preparing your meals, you may opt for the cooking service; however, this is subject to availability.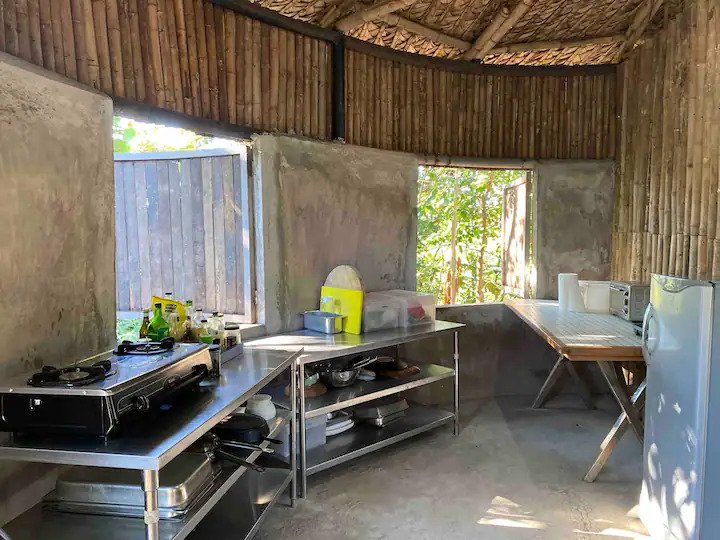 If you're a sucker for scenic views, you're in for a treat at this hilltop farm. It offers the best of both worlds: a 360-degree view of the surrounding hills and ridges and the distant Metro Manila skyline. You'll find a viewing deck perfect for enjoying the whole view: from sunrises and sunsets to having a dreamy sight of the sparkling city lights in the distance. This area also makes an ideal venue for setting up romantic dinners!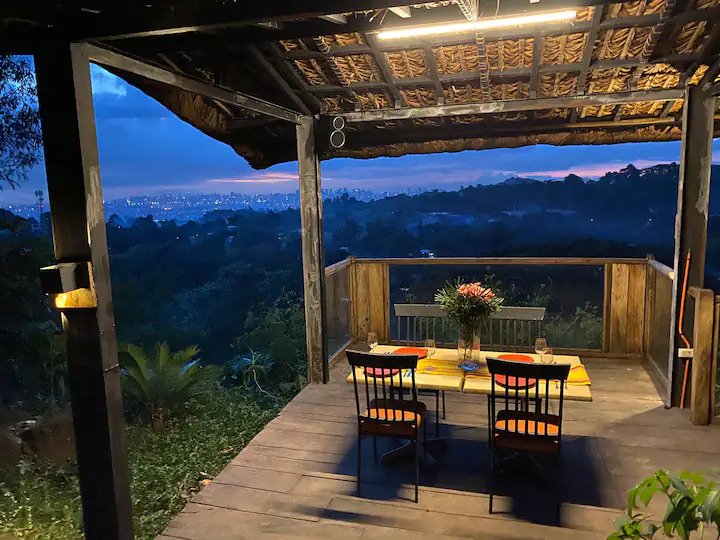 Just in case you can't wait until you go home and share your healing experience at Anto House, the casitas are equipped with WiFi and cellular data signal. However, the signal might get spotty since you're away from the city. 
Amenities
With vast open spaces, the farm makes an ideal venue for family gatherings, team buildings, company conferences, and private events. There's a function room on the property, which can fit up to 50 guests. The entire room is screened, allowing guests to enjoy the cool weather and appreciate the surrounding views.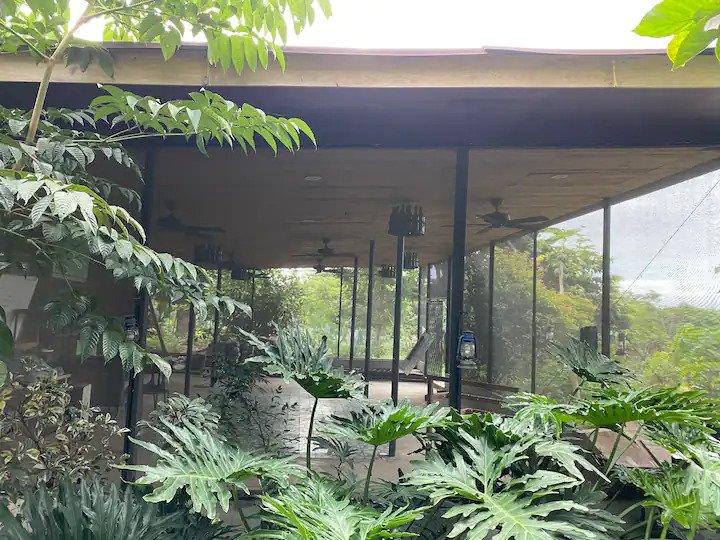 Since it's a farm, there are animals you'll see around the property such as goats and sheep. Kids would love interacting with them!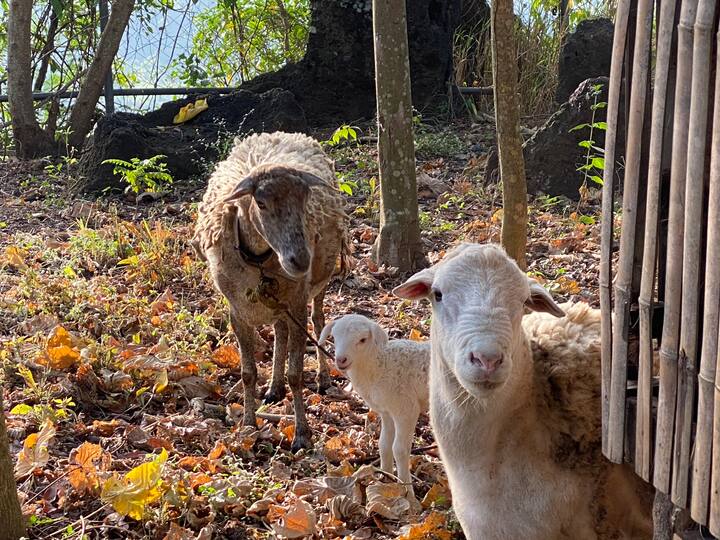 A must-visit area on the farm is the rock garden. These rocks are actually pyroclastic lava flows from an ancient volcano under Laguna de Bay.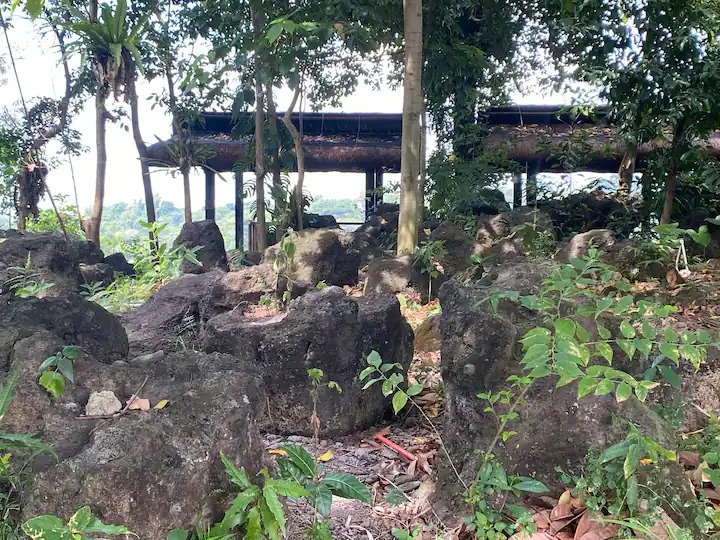 Pets are allowed at the farm as well, with an additional charge of P500 per pet. 
Rates at Anto House start at P15, 214 per night. Book your stay here. 
Get Your Much-Needed Breath of Fresh Air at These Farm Stays Near the Metro

Get Your Much-Needed Breath of Fresh Air at These Farm Stays Near the Metro
Ina Louise Manto | Sep 23, 2021
For inquiries and more information on travel requirements, contact the Airbnb host.