Spend a Relaxing Afternoon at this Idyllic Riverside Café in San Rafael, Bulacan
Walk-ins are allowed.
by Ina Louise Manto | June 27, 2022
From stunning glass villas to water activities and river cruises, San Rafael River Adventure in Bulacan is the definition of a fun staycation. If you're planning to book a stay here, there's one more reason to go for it – they recently opened a café, and it's just as picturesque as their famous villas.
El Rio Adventura Café
Derived from the resort's name which means "The River Adventure", El Rio Adventura Café is a new hub for thrill-seekers and coffee lovers. Just like their villas, the two-level café is built around a huge tree that overlooks the Angat River and it's just the perfect view for some great-tasting coffee, relaxing ambiance, and picture-worthy views.
The café has two levels, with its main grounds dedicated to indoor dining. If you wish to dine without being bothered by the heat, go for indoor dining. Don't worry about getting a good view because the entire level has floor-to-ceiling windows, so you'll still enjoy the landscapes of the river and surrounding gardens.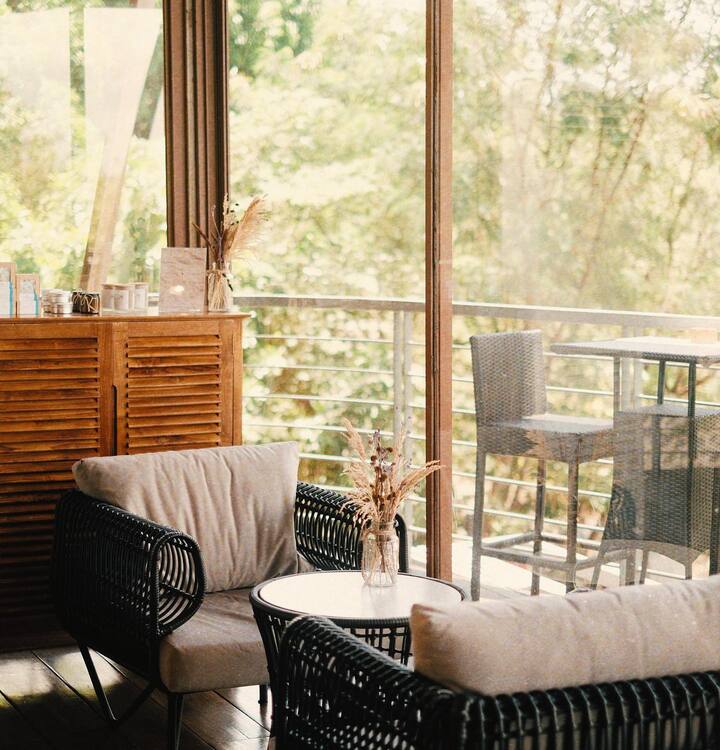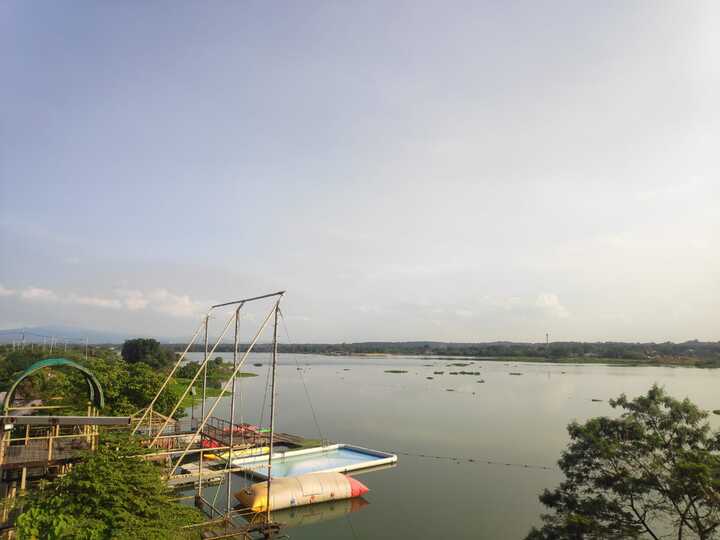 Its upper level is dedicated to alfresco dining, and it gets dreamy AF at night. Lantern lights hang from the trees, making its ambiance romantic.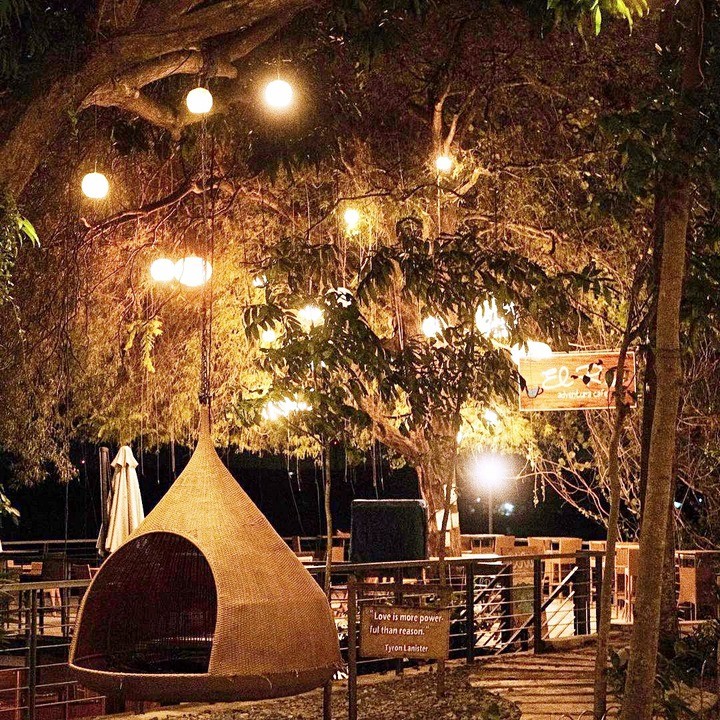 According to San Rafael River Adventure's website, you can also book activities when you plan on visiting the cafe. Snacks and adventure? Count us in! Find more information here.
Cafe operating hours: 7 AM to 8 PM on Mondays to Fridays and 6 AM to 10 PM on Saturdays and Sundays
The menu
El Rio Adventura Café has a wide selection of coffee and non-coffee beverages: from your basic Americano (which starts at P145) to ice-blended drinks that will cool you off on hot afternoons.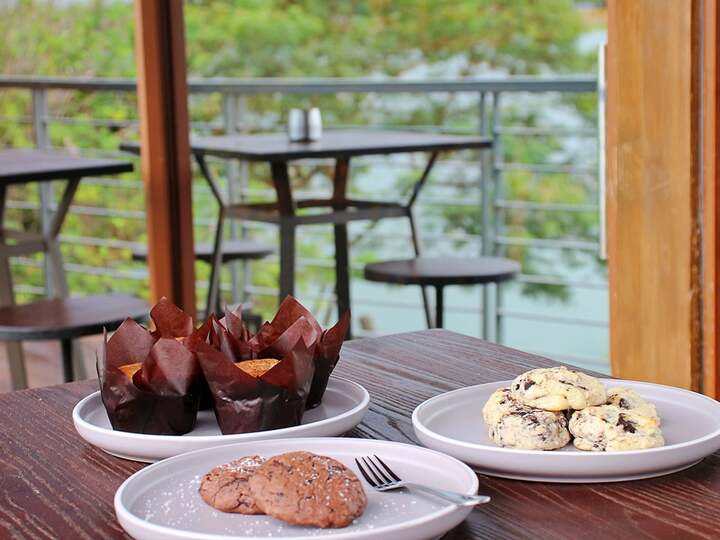 Pair your favorite drink with their selection of pasta, sandwiches, and pastries. They also serve breakfast and brunch, with comfort Pinoy food as entrees. Prices start at P329. See their full menu here.
Happy hour at Barra El Rio
Planning to stay overnight? Get a fun night started at Barra El Rio, which is just below the café. From cocktails to wines and spirits, it's the perfect place to let loose with friends and family. Don't forget to try their bar food (starting at P225) as well!
They also have a pool table, which you can rent for P500 per hour. Barra is open from 6 PM – 12 AM on Fridays and Saturdays; and 6 PM to 11 PM on Sundays to Thursdays. Find more information here.
LOOK: This Bali-Inspired Resort in Bulacan's Gorgeous Glass Cabins will Take Your Breath Away
LOOK: This Bali-Inspired Resort in Bulacan's Gorgeous Glass Cabins will Take Your Breath Away
Ina Louise Manto | Nov 11, 2020
For inquiries, more information, and updates, visit El Rio Adventura Cafe on Facebook.