The 4 Must-Have Itinerary Apps
So you breeze through planning
by RJ Firmeza | October 25, 2016
Planning your itinerary can feel a little too tedious – especially because there always seems to be so little time, with so much to see. But, thanks to mobile technology, you can now make planning a breeze and tapered to your personal style. Here are four itinerary apps that will make your next trip all the more memorable.
Google Trips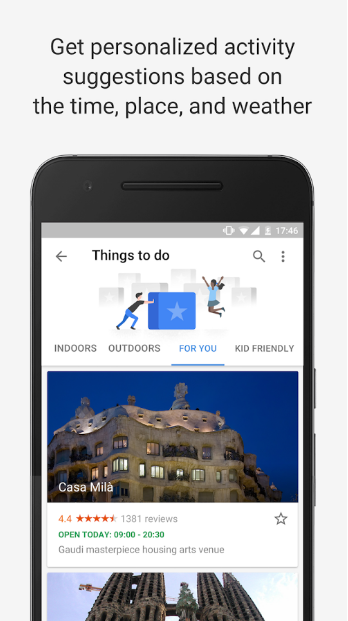 Google recently launched the wonder that is Google Trips. It makes organizing and planning easier since we practically use Google Maps when we're looking for a location. And when you find the location you want, Google Trips will suggest the activities that you can do, and all the information about the place. It's a no-nonsense app that can work for every location because, of course, it's Google.
TripIT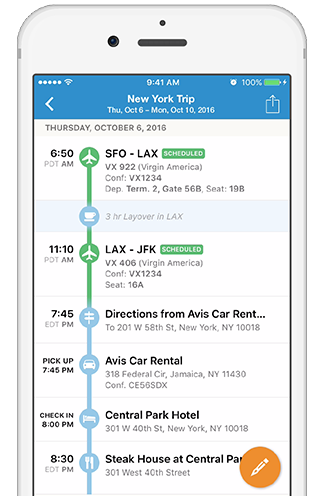 It's probably the itinerary app you'll stumble upon first. People like it because of its simplicity and functionality. TripIt organizes your flights and accommodations and collates all this information in one place. You can then add your personal travels plans during your stay in that place, and TripIT will create a master itinerary that will guide you in your journey from A to Z.
It's a free app, but it also has the Pro version that allows some extra but useful features like snagging that window seat in the plane or saving money with VIP travel benefits.
Journy (iOS only)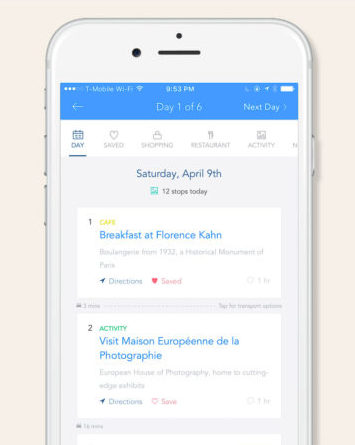 Roam with confidence with Journy, a personal travel concierge that will guide you from planning to conclusion. First, you'll be answering a travel questionnaire that will curate the best hotel, restaurants, bars, sights and activities based on your preference. The concierge will then show a preview of your itinerary.  And mind you, the concierge isn't an automated robot, but a real human who will guide you with your plans, and provide his/her own advice.
What's the catch? It will cost you USD15 per day but it's totally worth it with its pool of insiders ranging from top chefs, tastemakers and local experts who all teamed up to provide you with simply the best.
LostIn (iOS only)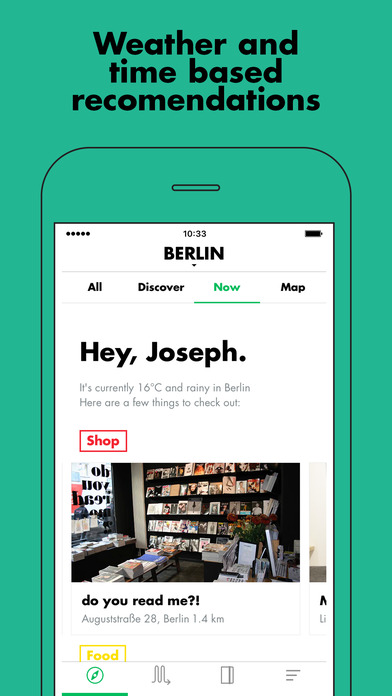 LostIn is the result of a collaboration between the artists, chefs, designers and musicians. The guide pulls up hand-picked restaurants, shops, theaters and other cool places to check out that you won't normally see in regular travel guides. Think of it as a creative local's guide to the best a city can offer. Since it's probably one of the most detailed itinerary app there is, it'll take time to develop making the locations limited only in the following: Berlin, Paris, Amsterdam, London, Vienna, Milan, Barcelona, NYC, Stockholm, Los Angeles, Ibiza, Lisbon, Copenhagen and Warsaw.
Basically, if you're in for a Euro backpacking trip then this app is what you need. Now if you need to see for yourself how creative these guys are then a simple visit at LostIn can show you their taste and preference.
What are your favorite itinerary apps? Share them in the comments!