LOOK: This Exclusive Modern Bahay Kubo Is the Jungle Staycation of Your Dreams
Every corner's just snapshot-worthy.
by Ina Louise Manto | August 27, 2021
Just a two-hour drive from Cebu City, Areca Palm Hut is a must-visit for city folk who wish to run away from the metro or for tourists looking for a unique destination to visit during their trip.
Areca Palm Hut
A spacious yard for picnics and your pets to run around, a swimming pool, and a not-your-typical bahay kubo stay — Areca Palm Hut is a hidden gem tucked in the highlands of Catmon, Cebu. It may look like another hut you'd find in the province with nipa roof and bamboo walls but it's a sight to behold inside.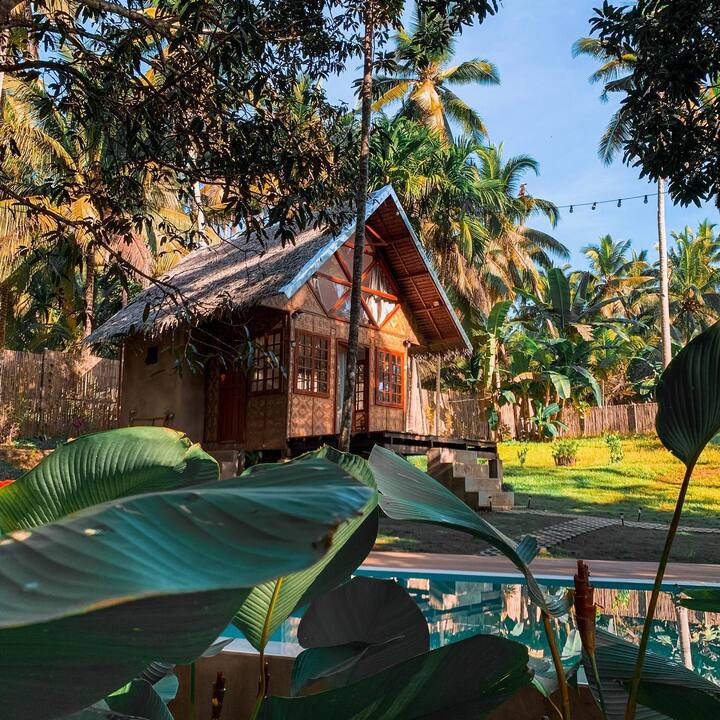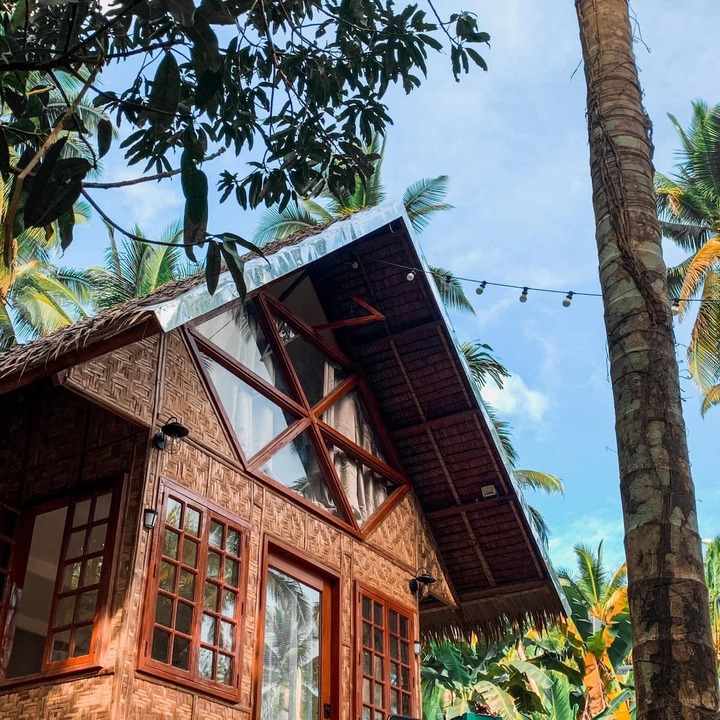 The hut boasts modern interiors: white walls, rattan furniture, and boho decor that look straight out of a Pinterest mood board. Every corner of the kubo is snapshot-worthy! If you and your barkada love taking photos for the gram, a stay at this chic hut would give you content to post for the months.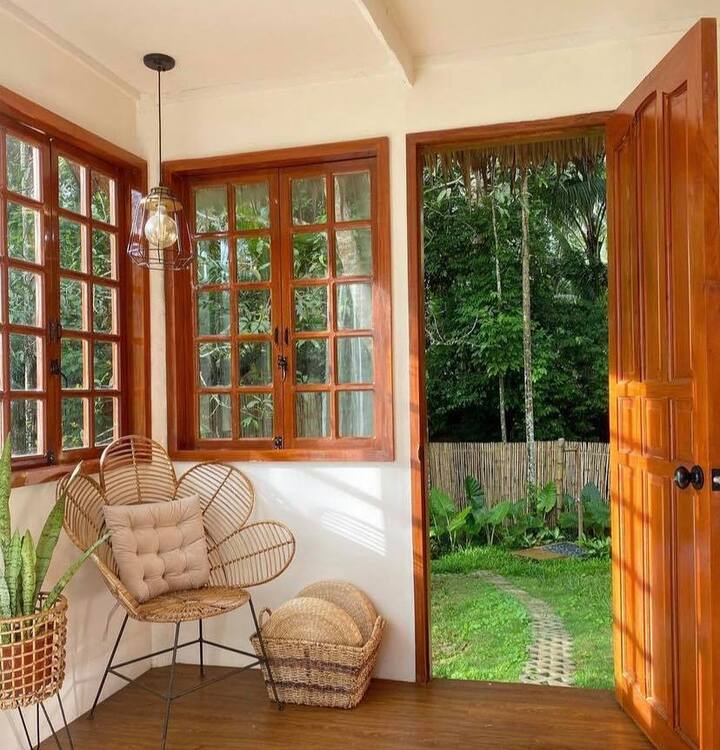 The place is ideal for a group of six. On the ground floor, you'll find a kitchen complete with everything you'll need, a dining table, and a living area that also serves as a perfect reading nook. Breakfast is included in the fee for six persons and it's served from 7-8 am.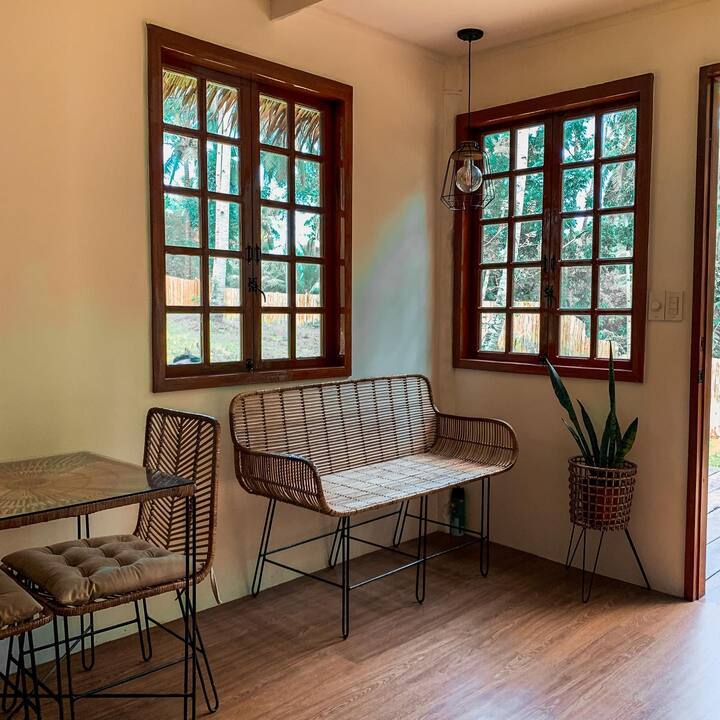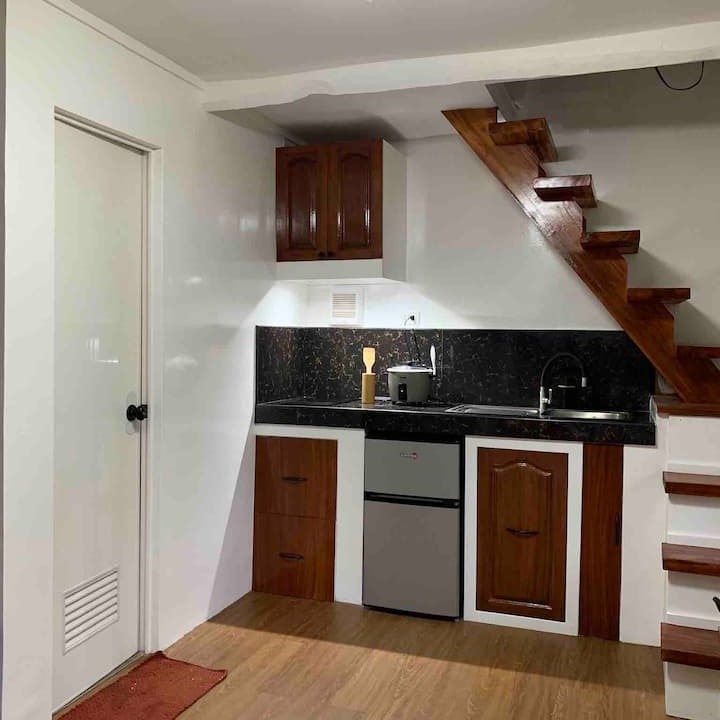 The second floor is the main bedroom with one queen bed, a sofa bed, and four floor mattresses. What makes this room even more ~aesthetic~ is its ultra-stylish window. The corner is perfect for lounging or simply appreciating the view outside!
View this post on Instagram
Enjoy lots of nature
There's a lot of green space around the property, so make the most out of the outdoors. Bring a mat for some picnic or tanning, read a book under one of the trees, play with your pets, or take a refreshing dip at the pool! Floating meals, just like those served in Bali, can also be arranged during your stay.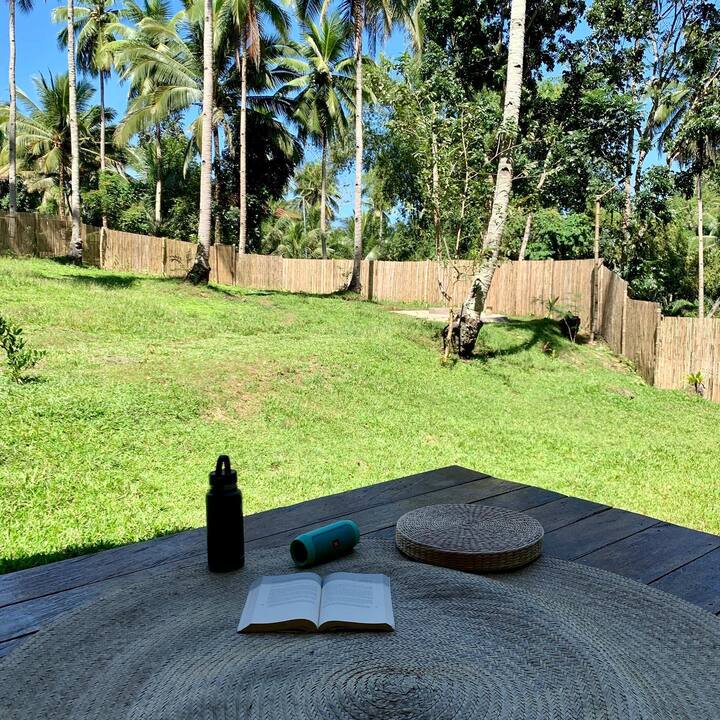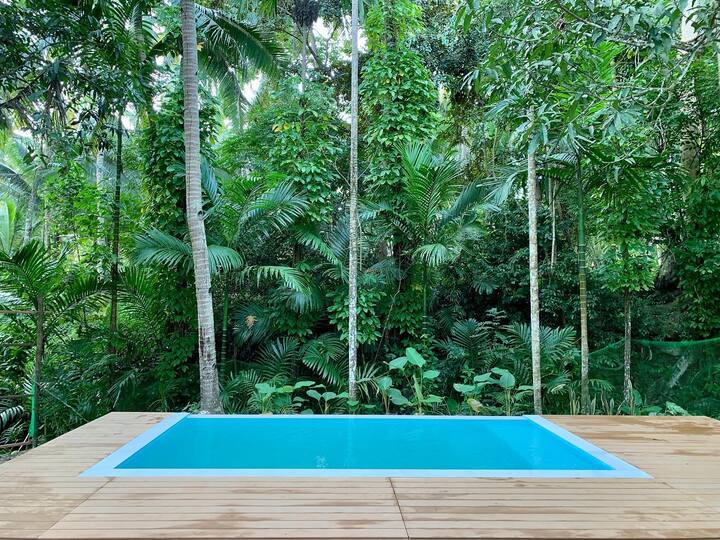 To complete the nature getaway, you can chill under the stars while being huddled around the bonfire. Make some smores, play good music, and bring your best stories – whether you're with your best friends or family, you're bound to have a relaxing getaway at Areca Palm Hut.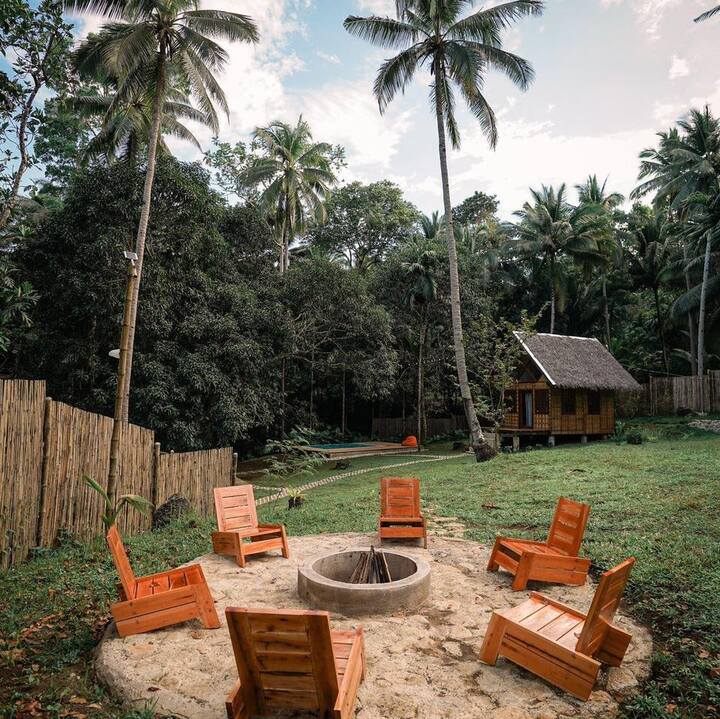 Rates at Areca Palm Hut start at P5,000 per night. Book your stay here.
For inquiries and information on travel requirements, send a message to the Airbnb host or visit Areca's Facebook page.
MORE: BOOKMARK: Cebu Travel Requirements for Tourists or Non-Essential Travelers