Go Glamping in Style in the Mountains at This Exclusive and Chic Tent in Cebu
It's camping made exclusive, luxurious, and chic!
by Ina Louise Manto | August 29, 2021
As outdoor activities become the new normal, activities such as camping would probably be the next big thing. Everyone just needs a breath of fresh air after being cooped indoors for so long. If you want to experience nature but don't want to sacrifice comfort, this exclusive glamping experience is worth the trip up in the mountains.
The best R&R experience yet at Lotus Belle Tent
If your definition of relaxation is one where you'd be outdoors enjoying nature, you've come to the right place. There are 27 hectares of property to explore, to be exact! Nestled in a former mining site in the valleys of Naga, Cebu, this exclusive, luxurious, and chic glamping tent would let you experience a night full of nature and cool weather while making new memories with friends or family.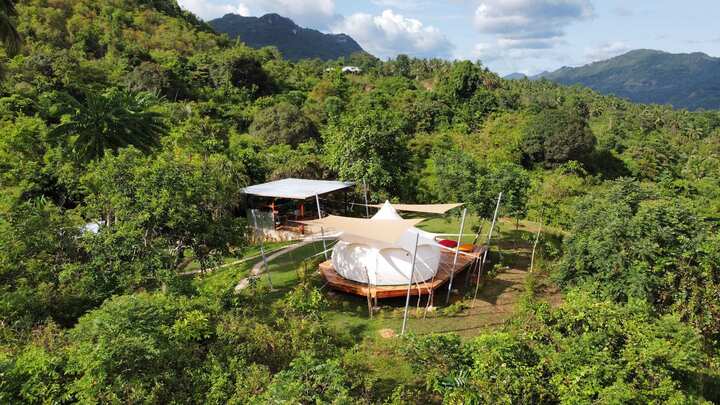 The 320-square feet Lotus Belle Tent tent looks straight out of your dream Pinterest board or a dreamy music festival, boasting white and beige decor, as well lightwood furniture. It's the minimalist space of your dreams made better, as you'll get to experience it in nature. The site is nearby a creek where you'll be lulled to sleep by the gentle sounds of flowing water at night.
The tent can accommodate up to four people with its queen-sized beds and two pull-out beds that also function as a couch during the daytime. Included in the tent are board games, a bug zapper, and a trippy galaxy projector. In case it gets hot during the day, just turn on the air conditioner!
Unlike usual tents you'll see on camping grounds, Lotus Belle is perched on a wooden platform, giving you a small veranda with lounge chairs. The vibes get cozier at night too, with the addition of lantern lights.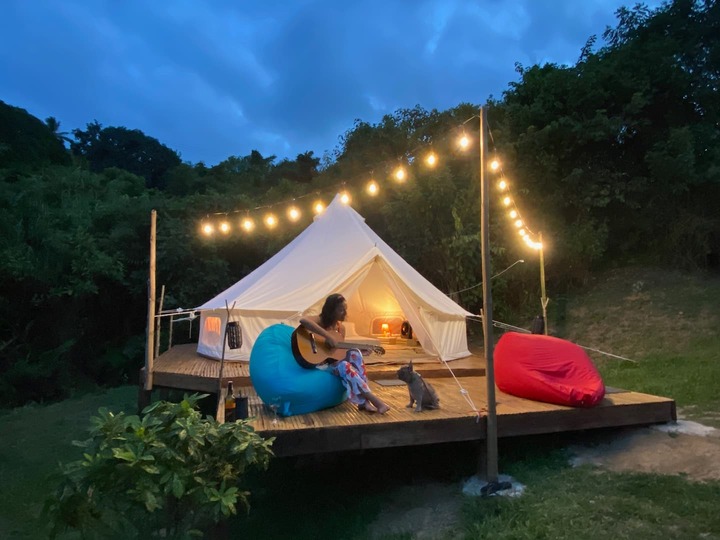 Roughing it out clearly isn't on the list of activities to do here as everything you'll need will be provided for, including an outhouse with a flushing toilet and rain head shower, an open-air kitchen, and a lounge area. The kitchen is equipped with a fridge, cooking equipment and utensils, coffee maker, and portable charcoal grill. In case you can't help but check on your social media, there's WiFi connection here too.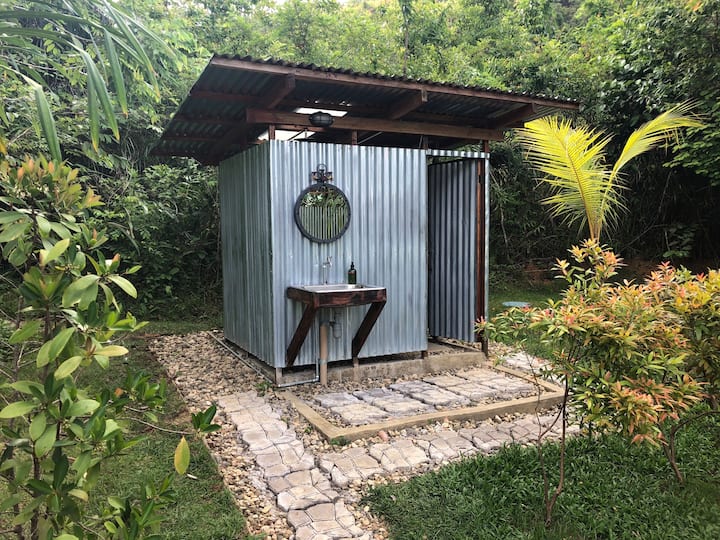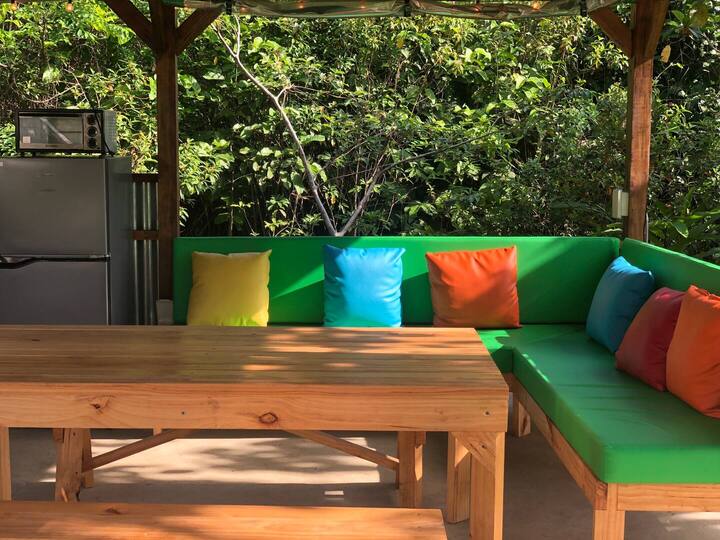 No camping experience is complete without a bonfire. The owners also include a smores kit for each stay! Don't forget to bring an instrument or two, some drinks, and the best stories to share while staying warm around the fire.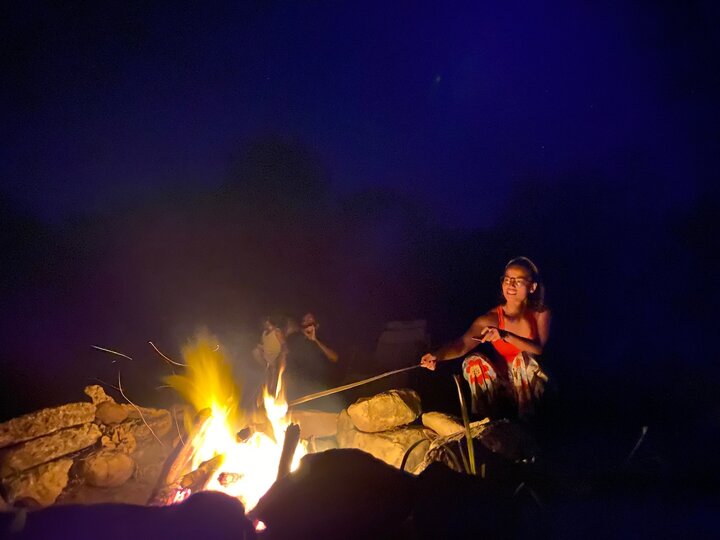 Rates at this glamping tent start at P6,000 per night.
For inquiries and a list of travel protocols and requirements, contact the Airbnb host. Book your stay here.
MORE: BOOKMARK: Cebu Travel Requirements for Tourists or Non-Essential Travelers