Baguio City Eats: All the Things You Shouldn't Miss
Here are where and what to eat in the summer capital.
by Kara Santos | April 12, 2017
There's really something about the cooler weather in Baguio that makes you work up an appetite. Plus, the abundance of fresh vegetables and fruits always makes dining out in Baguio a treat.
Nowadays, there are just so many of restaurants in Baguio that it can be quite overwhelming to decide where to go. Here are our picks the must-eats around the city and restos where you can get that authentic Baguio vibe.
Strawberry Ice Cream, Taho & Shortcake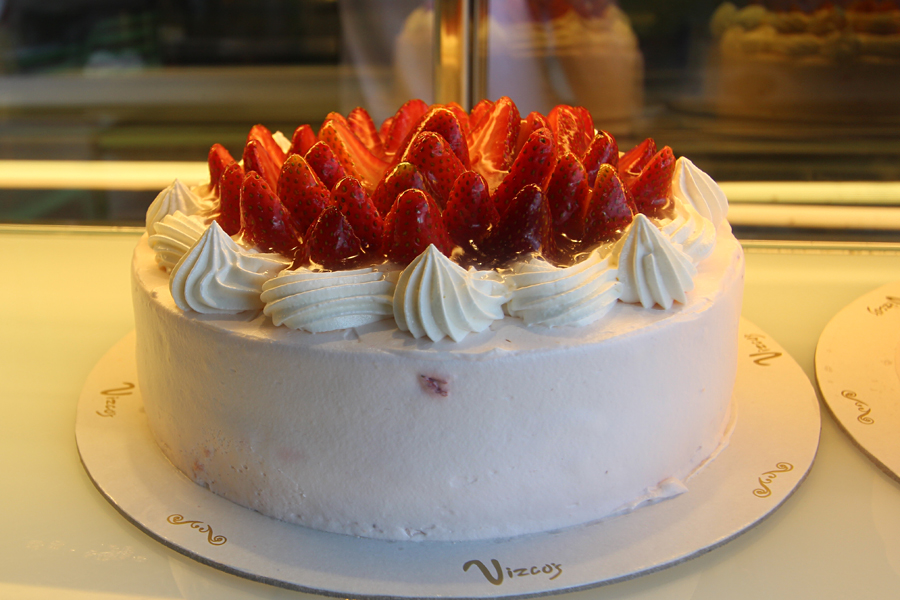 Baguio is pretty much synonymous with strawberries, so be sure to try this delicious fruit in local treats and jams or buy some fresh from the market. Strawberry Ice Cream is sold widely, with lots of vendors stationed at La Trinidad Strawberry Farm. You can also buy Strawberry Taho (silken tofu with whole strawberries and syrup added along with sago pearls) from vendors everywhere around the city. Try a slice of moist Strawberry Shortcake from Vizco's Restaurant and Cake Shop and you might find yourself wanting to take home a whole cake.
Vizco's Restaurant and Cake Shop has branches along Session Road, SM Baguio and Ayala Land Technohub, Camp John Hay, Baguio City.
Cafe by the Ruins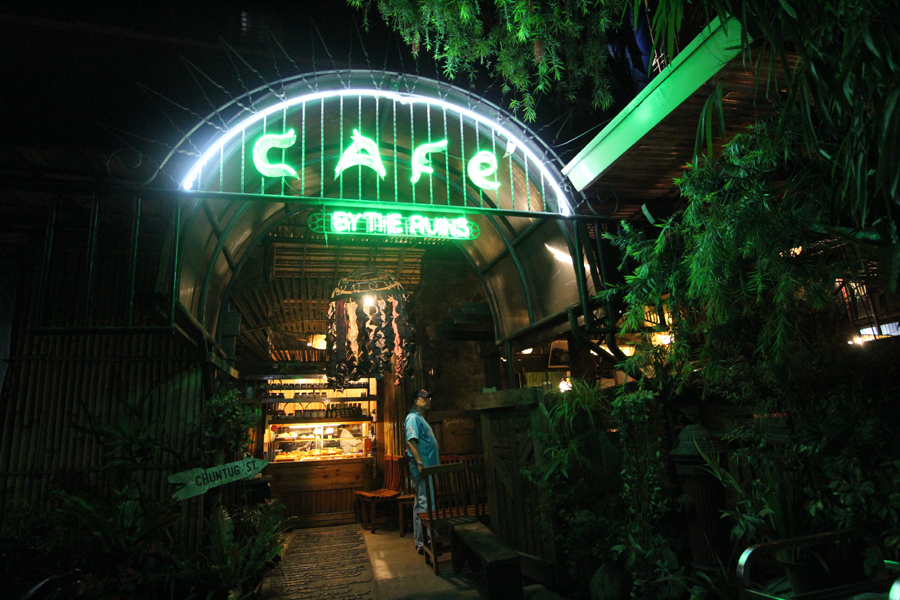 One of the oldest and best-loved restaurants in Baguio, Cafe by the Ruins serves authentic local dishes that showcase the region's culture. I highly recommend the Baguio Bagnet with Padas Bagoong, Carabao Cheese Salad, Strawberry Smoothie and home-brewed Tapuey (highland rice wine). Aside from their main branch across City Hall, they now have a second branch called Cafe Dua on Upper Session Road.
Cafe by the Ruins. 25 Chuntug Street, Baguio City. Cafe by the Ruins Dua. 225 Upper Session Road, Baguio City.
Cafe Sabel at Ben Cab Museum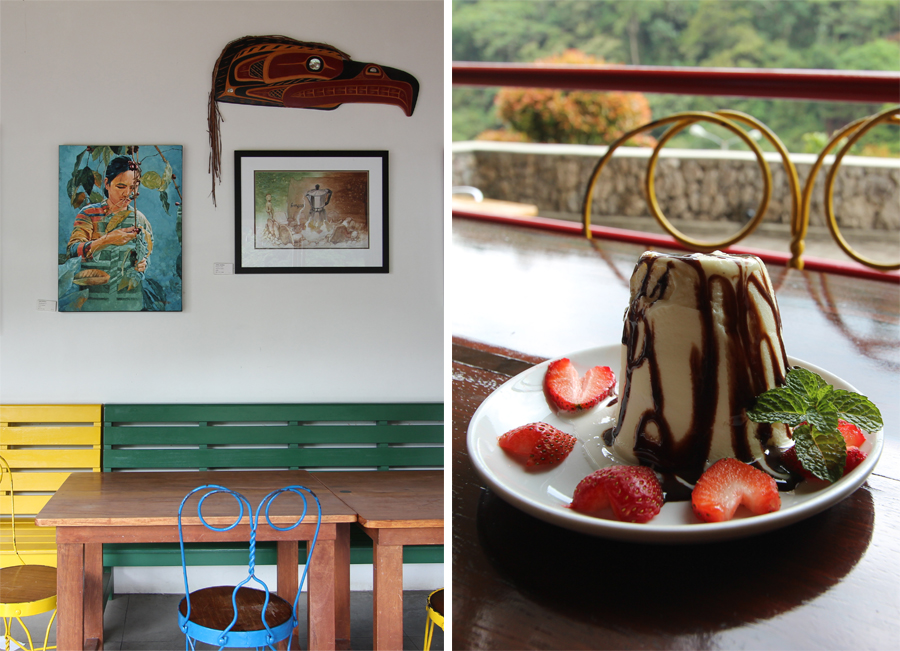 Cafe Sabel is the in-house restaurant of the BenCab Museum on Asin Road, about 30-40 minutes away from the city proper. Named after the artist's favorite muse, who is seen in many of his paintings, this vibrant cafe offers meals with a relaxing view of a garden, forest and duck pond. Bestsellers here include the Farm Fresh Salad with strawberry vinaigrette dressing and Grilled Pork Chop with Rosemary. For dessert, try the Volcano Ice Cream, a serving of Vanilla Ice Cream topped with chocolate sauce and fresh strawberries.
Cafe Sabel, Ground Level, Ben Cab Museum, Asin Road, Baguio City.
Tradisyon at Azalea Residences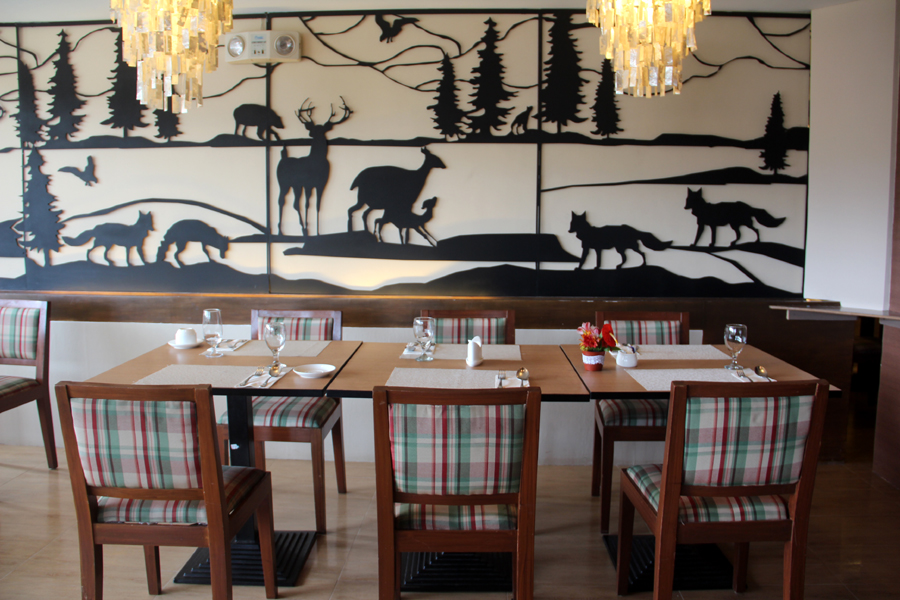 Tradisyon, the in-house restaurant of Azalea Residences Hotel serves complimentary buffet breakfast to checked-in guests. Must-tries during breakfast include Baguio longganisa, crispy danggit, and arroz caldo, to name a few. The cozy restaurant, which resembles a winter lodge, is also open to non-guests for the weekend buffets and special themed dinners. Though they specialize in Filipino Comfort food, they also have Mongolian Buffet, Pizza Pasta Buffet and Hot Pot Nights, perfect for Baguio's cold weather.
Tradisyon Filipino Comfort Food, Azalea Residences Hotel, Leonard Wood, Baguio City.