LOOK: This Bali-Inspired Resort in Bulacan's Gorgeous Glass Cabins will Take Your Breath Away
No need for international flights.
by Ina Louise Manto | November 11, 2020
From religious temples to picturesque mountains and beaches, Bali, Indonesia has been a sought-after tourist destination for years. Your dream Bali vacation wouldn't have to wait anymore as you can have the same experience in this Bali-inspired resort in Bulacan.
San Rafael River Adventure
A trip to San Rafael River Adventure isn't complete without staying in one of their famous glass cottages and villas. You can wind down in style at these gorgeous accommodations that are just picture perfect all over. Boasting Bali's classic wooden architecture, the floor-to-ceiling glass windows add more style to the already picturesque stay.
Glass Villa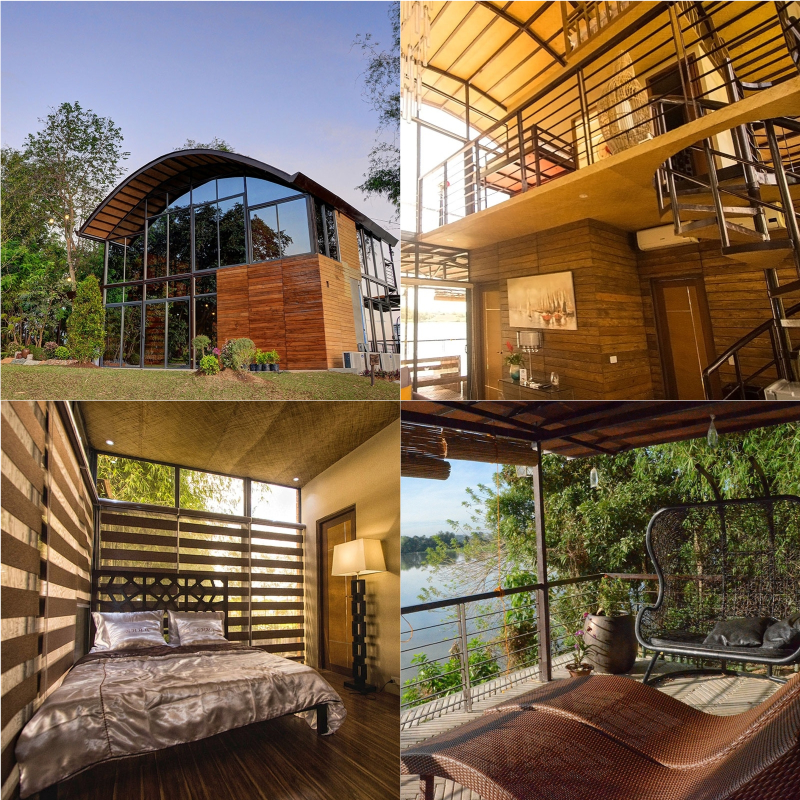 Rates start at Php 12,000 (12 pax) for a day tour on weekdays, Php 24,000 (16 pax) for an overnight tour
The Glass Villa is a fully-air conditioned two-story house that's ideal for huge families or a group of friends. It has two bedrooms with a queen-sized bed each, two baths, two bunker beds, a loft bed, and two sofa beds. The villa has a private garden as well as a veranda and mini bubble pool.
Stilt Glass Cabin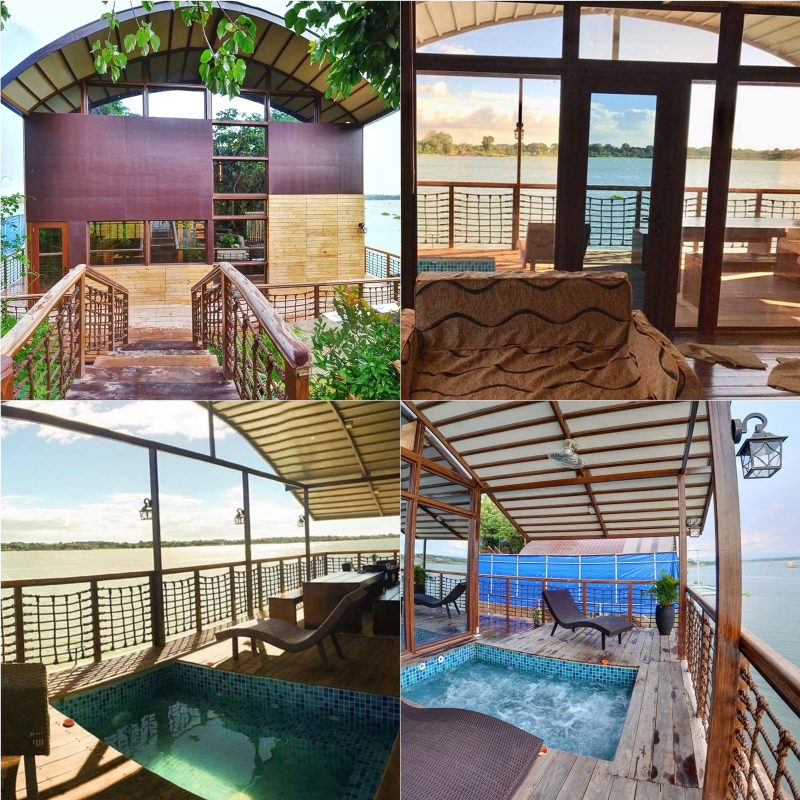 Rates start at Php 12,000 (10 pax) for a day tour on weekdays, Php 24,000 (10 pax) for an overnight tour
The Stilt Glass Cabin is ideal for those who want to wake up next to the river. The view from the lounge area is just breathtaking, with the tall glass windows offering lots of natural light to enter the space. You can appreciate the view while sitting on the veranda or cooling off at the mini bubble pool. This accommodation has the same amenities as the Glass Villa.
Glass Tree House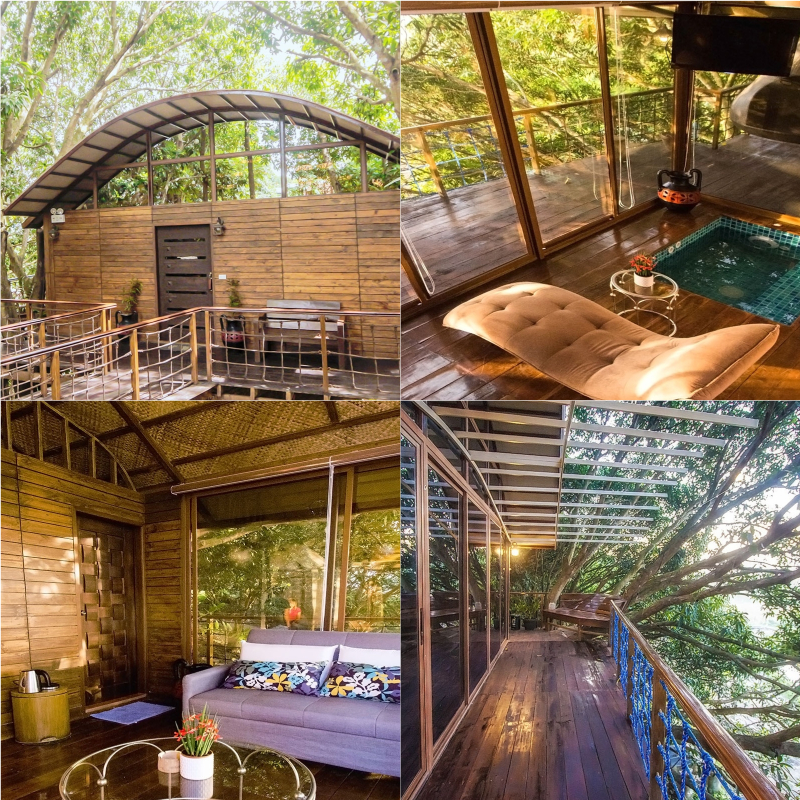 Rates start at Php 7,500 (4 pax) for a day tour on weekdays, Php 15,000 (4 pax) for an overnight tour
Relax among a canopy of trees at this glass tree house that's ideal for small families or a group of friends. Wake up to chirping birds and rustling leaves as you cool down at the Jacuzzi or stay at the veranda while reading a good book. The fully-air conditioned Glass Tree House has a round canopy queen size bed, a loft bed, and a sofa bed – all perfect for lounging all day.
Glass Bamboo Hut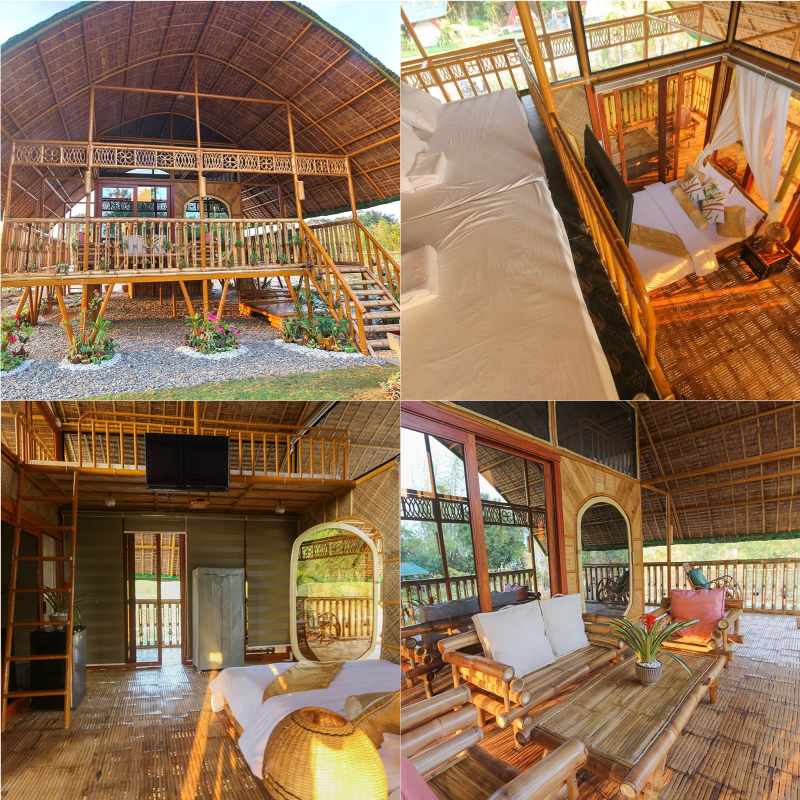 Rates start at Php 7,000 (4 pax) for a day tour on weekdays, Php 14,000 (4 pax) for an overnight tour
Though San Rafael River Adventure is a Bali-inspired resort, the Glass Bamboo Hut gives homage to the classic Pinoy home. Boasting bamboo walls and floors and the classic nipa roof, this accommodation is made modern with its glass features. This bahay kubo is fully air-conditioned and has a loft area where the extra beds are placed; the glass windows offer a view of the outside.  It even has a silong with a bamboo bed frame below the house and a vegetable garden that would make you want to sing Bahay Kubo!
Other accommodations found in San Rafael River Adventure include glass cottages, glamping tents, and kubo cottages for day tours. For more information on these stays, visit this page.
Amenities
Visiting San Rafael River Adventure will make you want to lounge all day at these accommodations but the trip wouldn't be complete without going on an adventure around the river.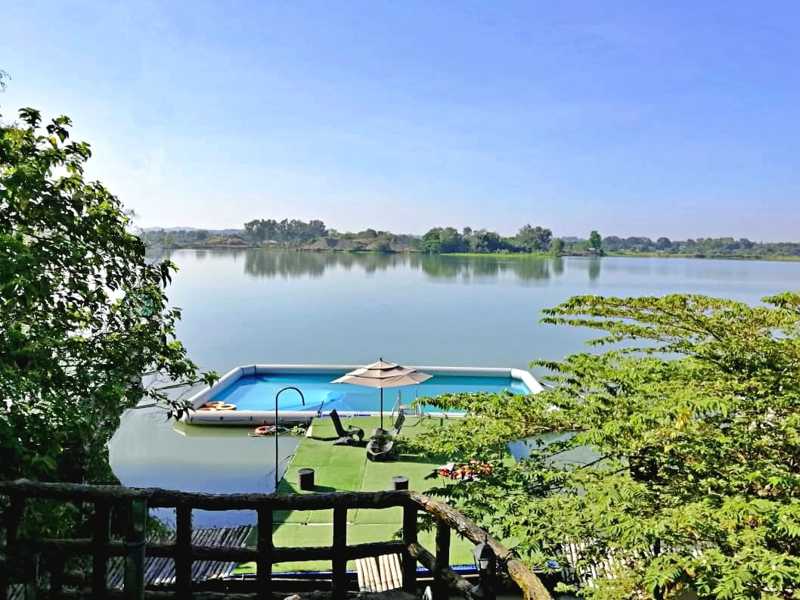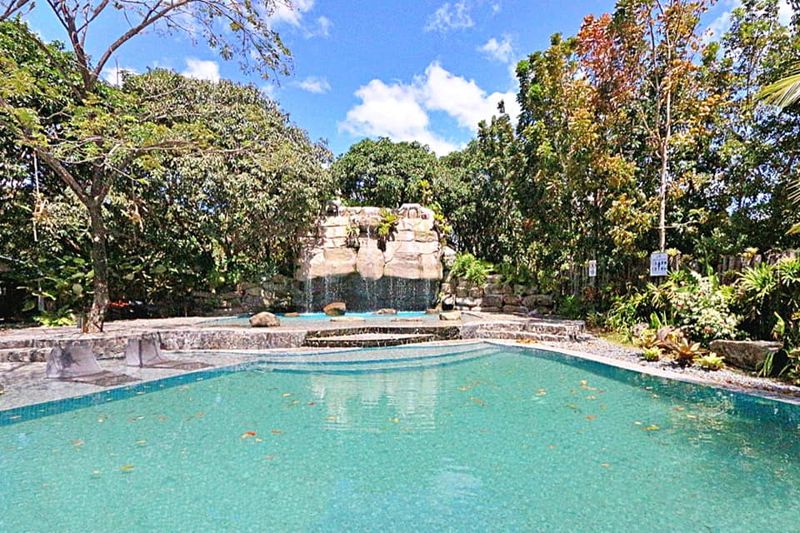 Guests who avail of the tours have access to all the resort's amenities, including the infinity pool, swimming falls, and the famous floating pool in the river. An hour's use of paddleboards or kayaks is also given to guests.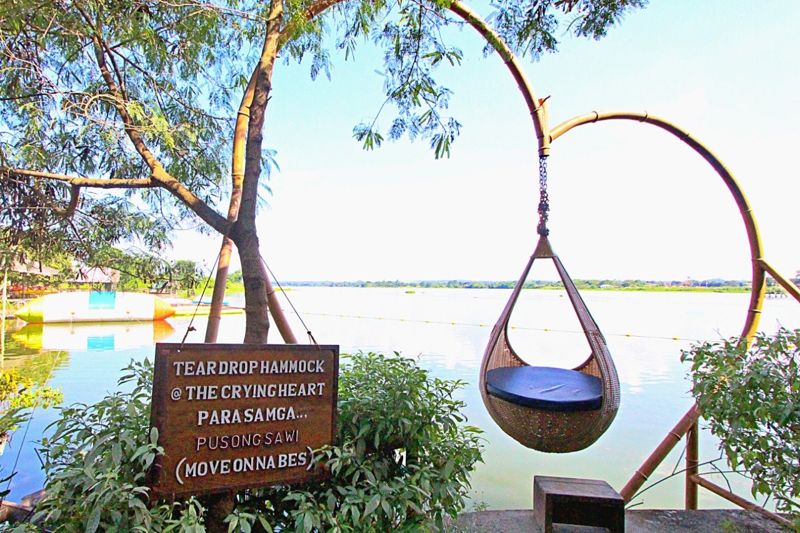 Be ready to pose for the gram at this idyllic resort as they have different photo spots like this Tear Drop Hammock with the river as the background.
How to get there
Location: Brgy. Talacsan 3008 San Rafael, Bulacan
San Rafael, Bulacan is just a 1.5-hour bus ride from Cubao. Take a Baliwag Transit Bus to Baliuag, Bulacan, and drop off at the Baliuag Terminal. Then take a tricycle ride to the resort, which will take about 30-40 minutes. If you're driving, enter "San Rafael River Adventure" on Waze or Google Maps.
For more information or any inquiries, you may visit San Rafael River Adventure's official website, send a message on Facebook, or send an email to corporate@sanrafaelriveradventure.com.