LOOK: This Lakeside Airbnb in Pampanga Has a Private Pool Fit for the Whole Angkan
Perfect for family reunions!
by Cristina Morales | November 18, 2020
When looking for the perfect place for a family getaway, finding somewhere with a pool is a must. It's guaranteed fun and you won't have to leave your stay for entertainment (which is a big deal in this age of physical distancing). This Airbnb in San Fernando, Pampanga has a *huge* pool that's great for the whole family. Best part? You'll have it all to yourself.
A Lakeside Paradise
Nestled around a man-made lake, this Airbnb has a pool right in front with four sections that makes it perfect for the whole family. There's a 5″ deep section that's perfect for toddlers, a 2-foot-deep section for preschoolers, a 4-foot-deep lap pool for teens and adults, and a sunken seating area for relaxation.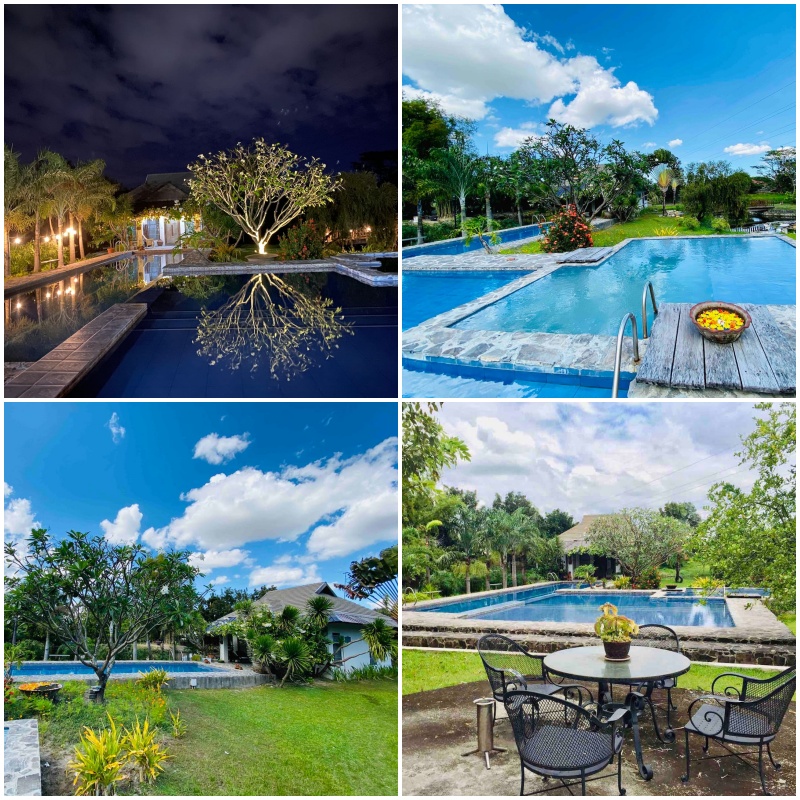 The property has two villas, a big villa and a smaller cottage. The big villa, also known as La Casa, used to be a family vacation house. The walls in the kitchen, dining, and living areas were demolished to make it more spacious. It's surrounded by mango trees, bamboo, and other gorgeous plants. Behind the villa is a manmade lake covered with duckweed. La Casa can sleep 16 people comfortably.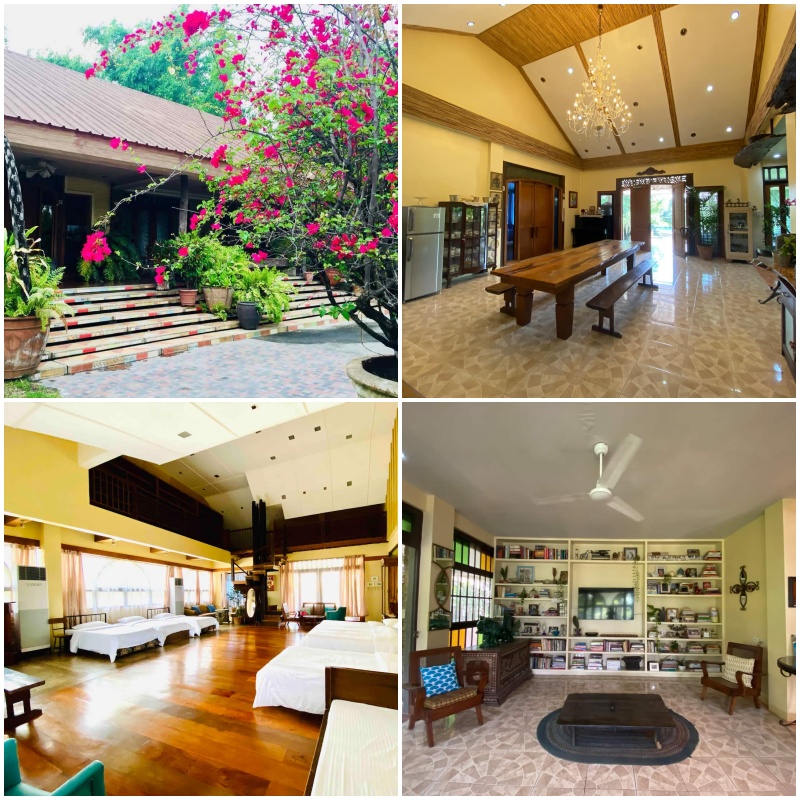 Meanwhile, the smaller cottage, or Casita, can sleep six guests. It has a veranda in the back for guests to cook and dine by the lake. Charcoal is provided by the host.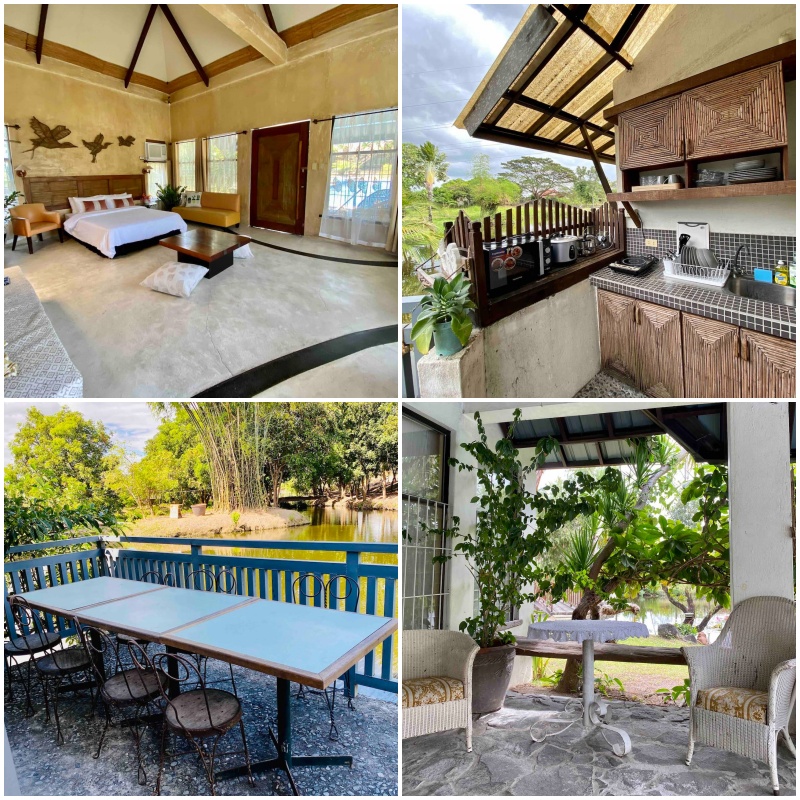 The great thing about this stay is that though there are two villas on the farm, the host only accepts one booking at a time. This means that you get the whole place to yourself, whether you're a solo traveler or a group of 22.
Back to Nature
With the sprawling farm property and manmade lakes, you'll be able to easily spot plenty of wild birds flying around. You could even see fireflies at night if you're lucky! And if you want fresh fish, you could also go fishing for free!
There are also plenty of hammocks scattered around, perfect for lounging in. And if you're traveling with kids, they'll love the small playground as well.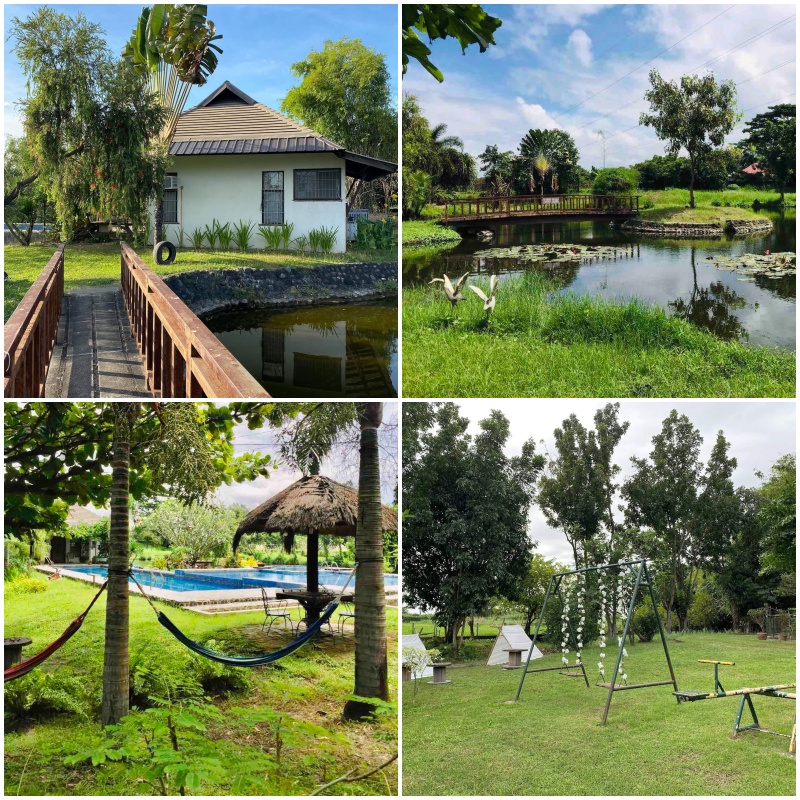 How to book
You can rent the Casita for as low as Php 5,000/night. Meanwhile, La Casa's rates start at Php 11,000/night.
Would you book a stay here?