These 6 Local Resorts Will Give You Your Dream Bali Holiday Without the Expensive Airfare
Get your slice of paradise without leaving the country.
by Ina Louise Manto | April 19, 2021
We all know how expensive international trips can cost, especially when you don't want to skimp on expenses to get the full experience. After all, trips like it don't normally happen twice. Known for its picturesque beaches and food, Bali is a dream holiday on everyone's bucket lists. While we wait for the world to go back to normal again, you can have a slice of this tropical paradise at these different local resorts instead:
Cintai Corito's Garden
Location: Balete, Batangas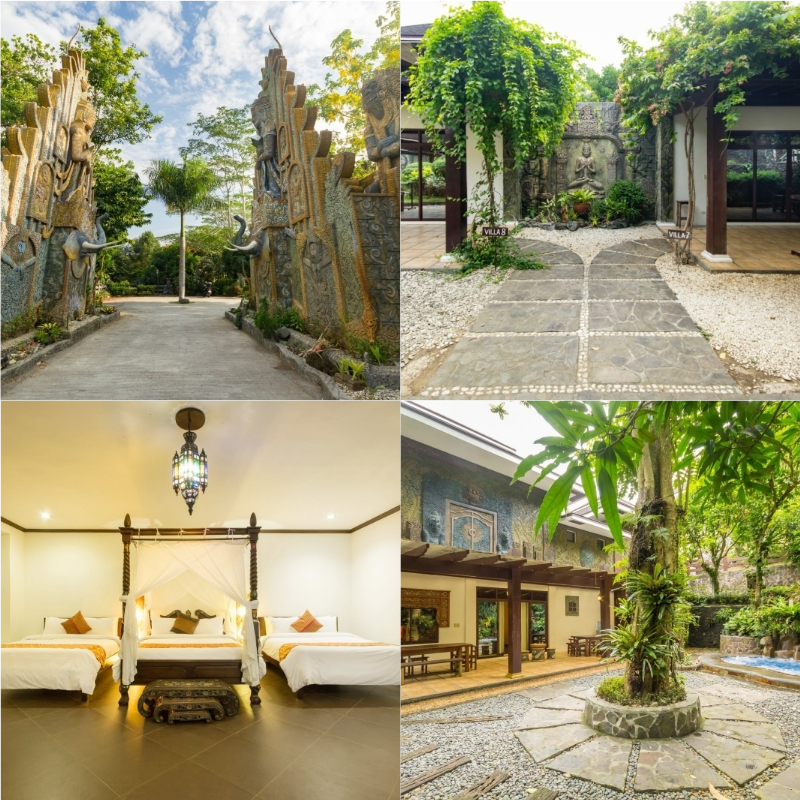 Nestled in Balete, Batangas, Cintai Corito's Garden was originally constructed as a family vacation home for its owners. After the passing of the family's mother Corito in 2007, the family decided to open the garden to the public, naming it Cintai or "love" in Indonesia. It now has 18 Bali-inspired villas perfect for family and friends, and two pavilions for hosting intimate celebrations like weddings and birthdays.
For reservations and inquiries, send an at reservations@coritosgarden.com or message them on Facebook. You can also read this article for more details.
Highland Bali Villas Resort & Spa
Location: Pantabangan, Nueva Ecija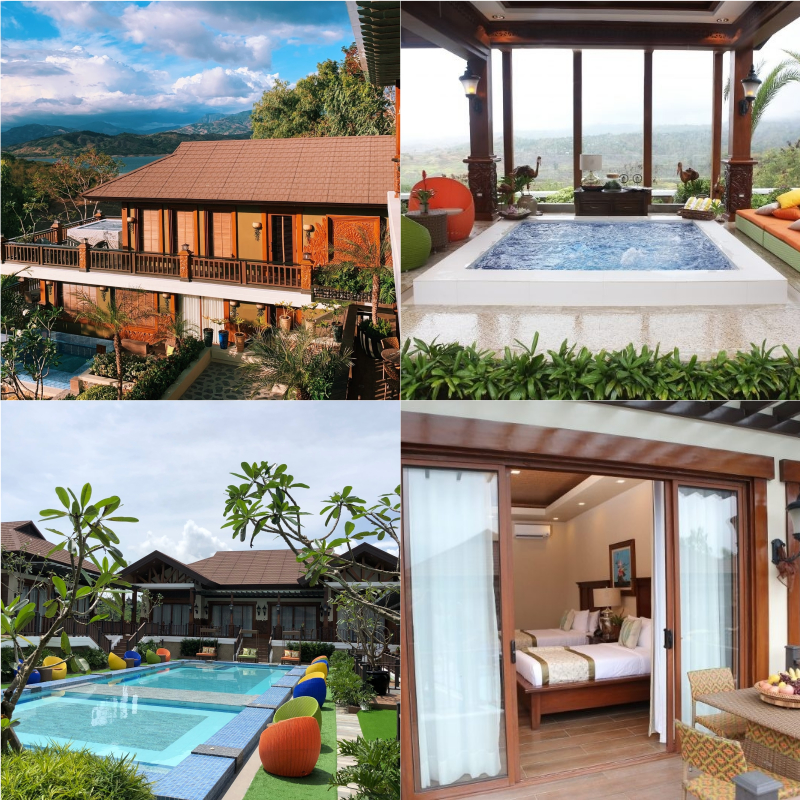 Dubbed as "Bali of the North", Highland Bali Villas Resort & Spa is the first high-end Bali-inspired resort in Nueva Ecija. From its high-end facilities to the warm hospitality of its staff, it's the luxurious getaway anyone deserves. Aside from its eight picturesque villas, fun facilities and activities await Highland Bali's guests, including an outdoor jacuzzi with a view, an infinity pool, water activities, and a relaxing spa with views of the neighboring Intang Lake and Pantabangan Hills.
For more information and bookings, visit their official website or send an email to reservation@highlandandbalivillaresrot.com. You can also read this article for more details.
Baliraya Resort and Spa
Location: Lumban, Laguna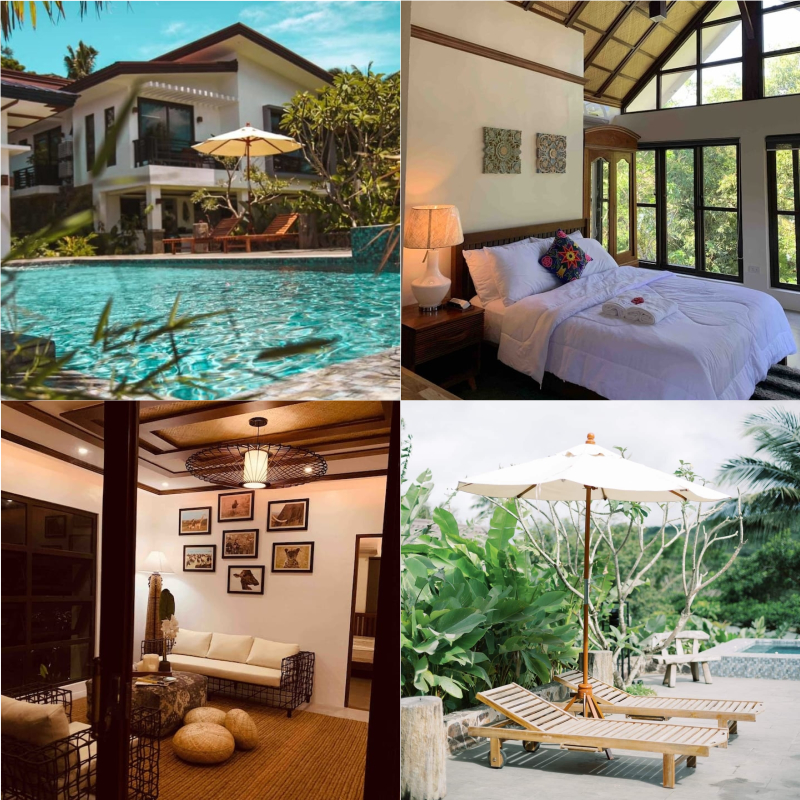 Couples looking for a romantic stay or families and barkadas looking for a resort with fun activities would find them at Baliraya Resort in Laguna. They have various spacious rooms and villas that can accommodate up to 16 guests. Aside from their picturesque rooms, they also have Bali-like experiences like enjoying a floating breakfast spread at the outdoor pool and love nests for picture-taking. Baliraya is located by Caliraya Lake, where visitors can enjoy water activities like kayaking and fishing.
Rates start at P7000 for two guests. For more information, visit this Airbnb listing or their Facebook page. Read more about it here.
Breeza Marina Sea Cliff House
Location: Tali Beach Subdivision, Pebble Drive, Nasugbu, Batangas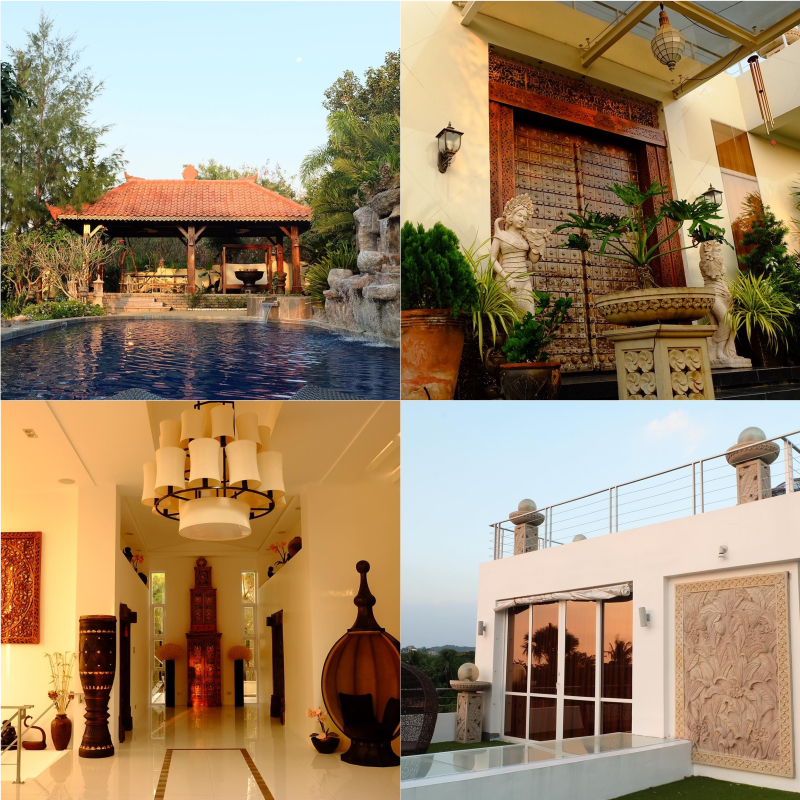 Just a two-hour drive away from the Metro, this sea cliff house by Breeza Marina is one of their four properties in the coastal town of Nasugbu. Boasting modern interiors with Balinese elements in its furniture and home décor, this three-bedroom home is perfect for families looking for a beach getaway. It has plenty of room for different activities: a rooftop on the third floor for lounging, dining, or tanning, and two swimming pool areas just in case you don't want to go to the beach yet. The rooftop has the best views of the sea and sunset!
For more information and bookings, visit their Facebook page or send an email to breezamarina@gmail.com.
Kai Private Resort
Location: Calamba, Laguna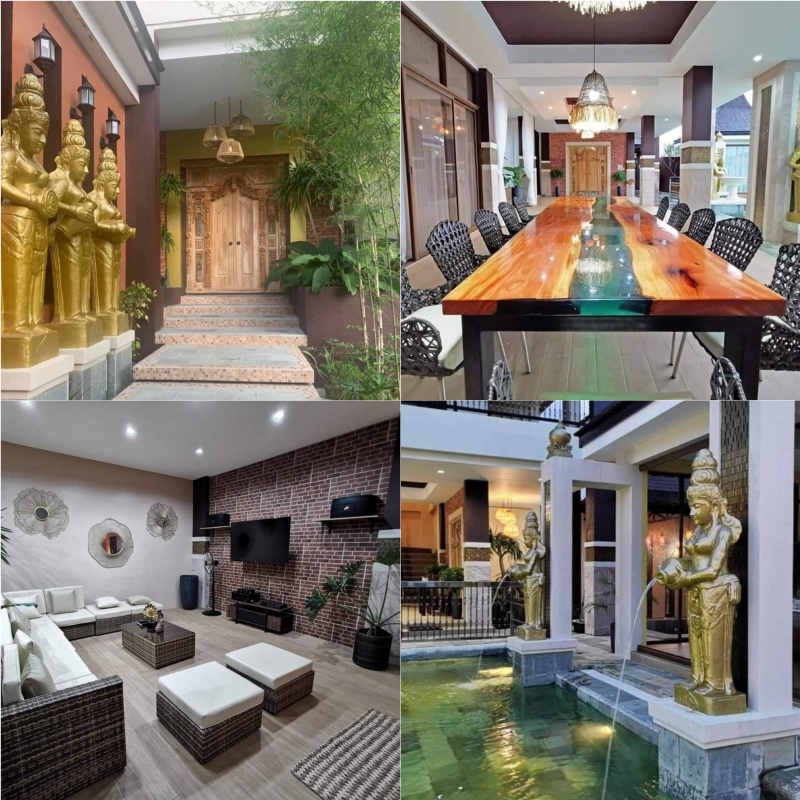 Looking for a private resort to host an intimate celebration with family and friends? Kai Private Resort can accommodate up to 60 people. They didn't skimp on giving you the full Balinese experience – all the tiles, carved wood, and golden statues found in the resort were all imported from Bali! The resort has six rooms and a lounge area with a smart TV for karaoke, Netflix, and YouTube. Don't forget to visit the second-floor lounge – it has the best views of Mt. Makiling.
For inquiries and bookings, send a message at Kai's official Facebook page or send a message at 09260823187 or 09154951932.
The Farm at San Benito
Location: Lipa City, Batangas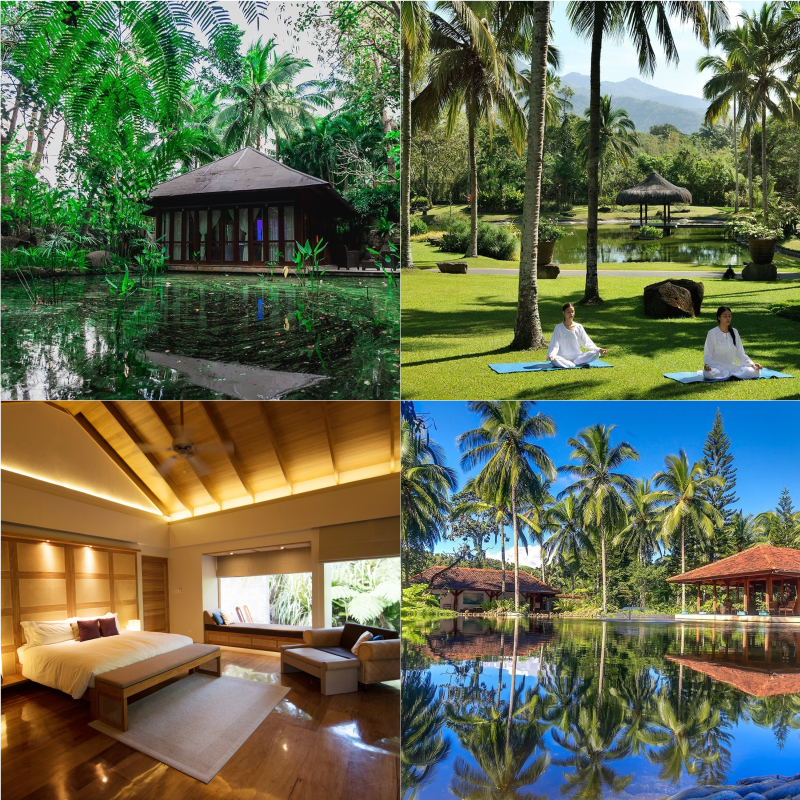 If you have the budget to go all out for a relaxing getaway, you might as well spend it at a world-class eco-luxury resort. Surrounded by a lush green jungle and mountain views, The Farm at San Benito is a 48-hectare resort that has become one of the leading medical wellness destinations in the Asia-Pacific region. From its IG-worthy villas to healing activities and facilities, there's no wonder why this luxury resort has become a fave even to local celebrities.
For more information and bookings, visit their official website.
Have you visited other Bali-inspired local resorts and stays? Share with us below!