Getting Tired of the City? Rest and Recharge at these Cozy Cabins Near the Metro
Nature always heals.
by Ina Louise Manto | April 23, 2021
As much as we want it, there aren't many green spaces around the Metro where you can enjoy some fresh air or a nice picnic. Sometimes, you just want to get away from the city's noise and pollution and spend a quiet retreat in nature. If you're in need of a short getaway, you might want to add these cozy cabins that are just a few hours' drive away:
Ted's B&B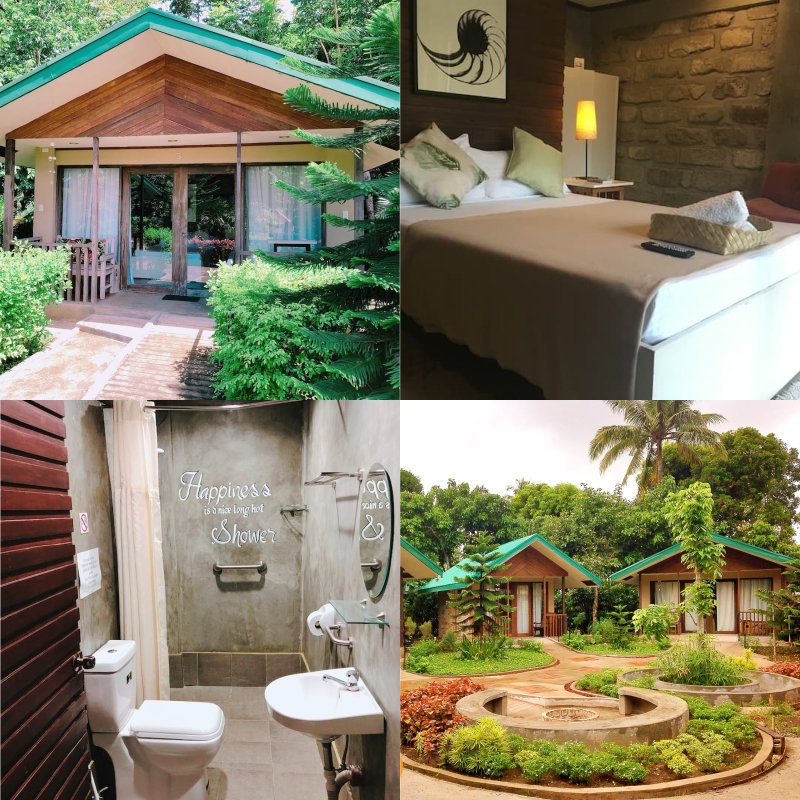 Nestled in Santa Cruz, Laguna, Ted's B&B is the perfect stay for families looking into exploring South Laguna. It's close to popular destinations like Caliraya Lake, Pagsanjan Falls, and the Marikina of the South, Liliw. Surrounded by lush greenery, this cabin is warm and inviting. It can accommodate up to four guests and has a private veranda that overlooks the central courtyard. Guests can also set up a bonfire at night!
Rates start at P3,520 per night. Find more details here.
Tagaytay Forest Cabin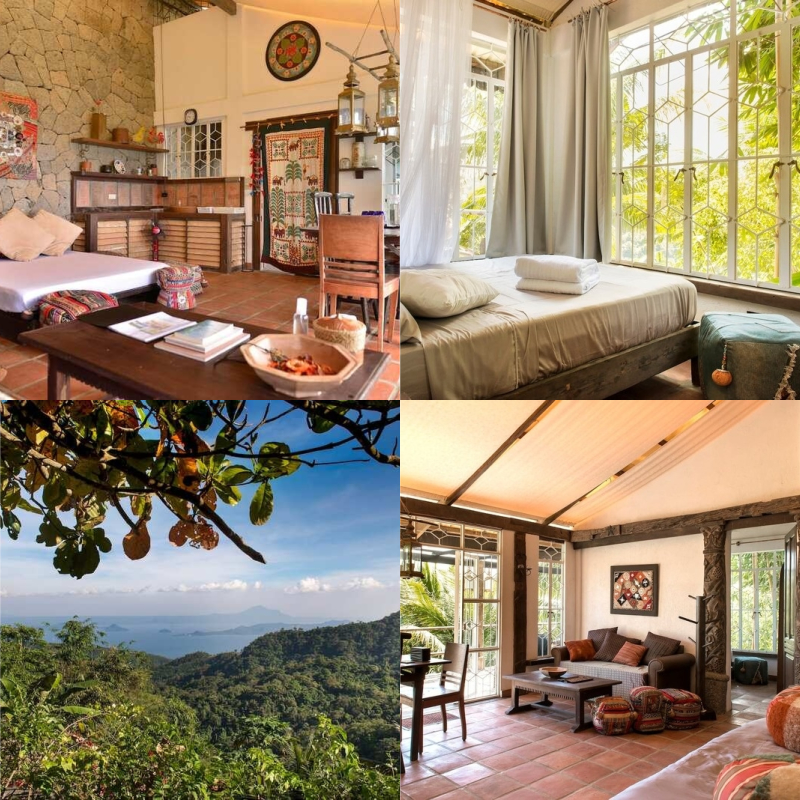 Tagaytay can easily get crowded with tourists wanting to experience the city's cool weather and see the scenic Taal Volcano. If you want to skip the usual accommodations in the city, go for this off-the-grid cabin instead. Located in a secluded area, you'll have a panoramic view of Taal Lake and a lush virgin forest. This one-bedroom cabin can accommodate up to four guests, with different sleeping arrangements. Aside from the spacious indoor space and fully-equipped kitchen, there's plenty of space outdoors for lounging.
Rates start at P3,490. Find more details here.
Cabin in the Clouds in Tanay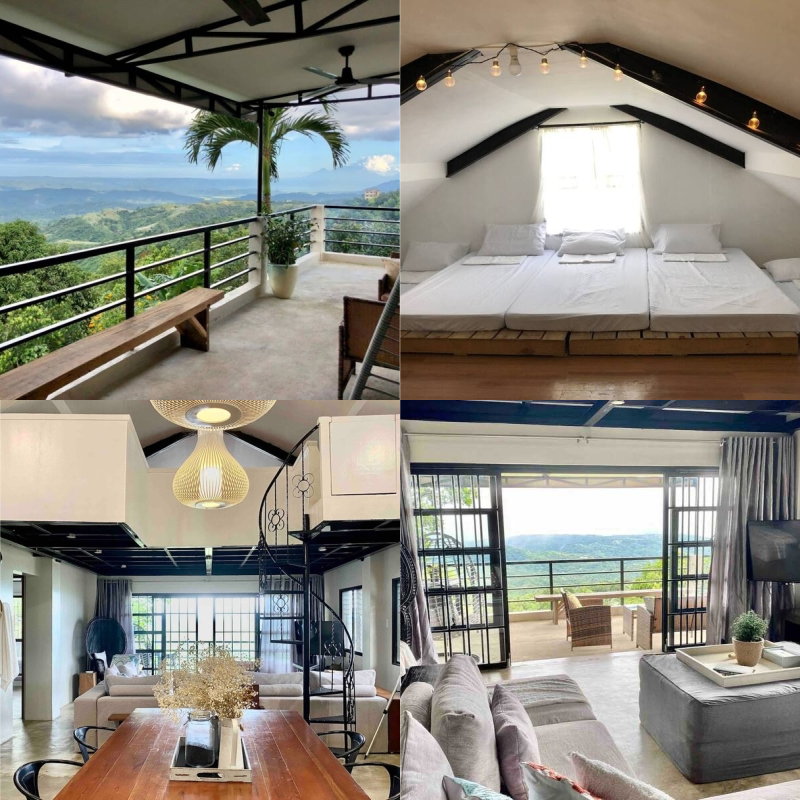 Ever wondered what it's like to wake up to a sea of clouds? This cabin in the clouds in Tanay will give you the best views of the Sierra Madre mountains right from the spacious veranda. It can accommodate up to 12 guests and has outdoor facilities perfect for lounging: a treehouse, bahay kubo, and pond. There are no air cons in this cabin; since you're high up in the mountains, the cool weather will be more than enough.
Rates start at P8,786. Find more details here.
The White Cabin at Amberfields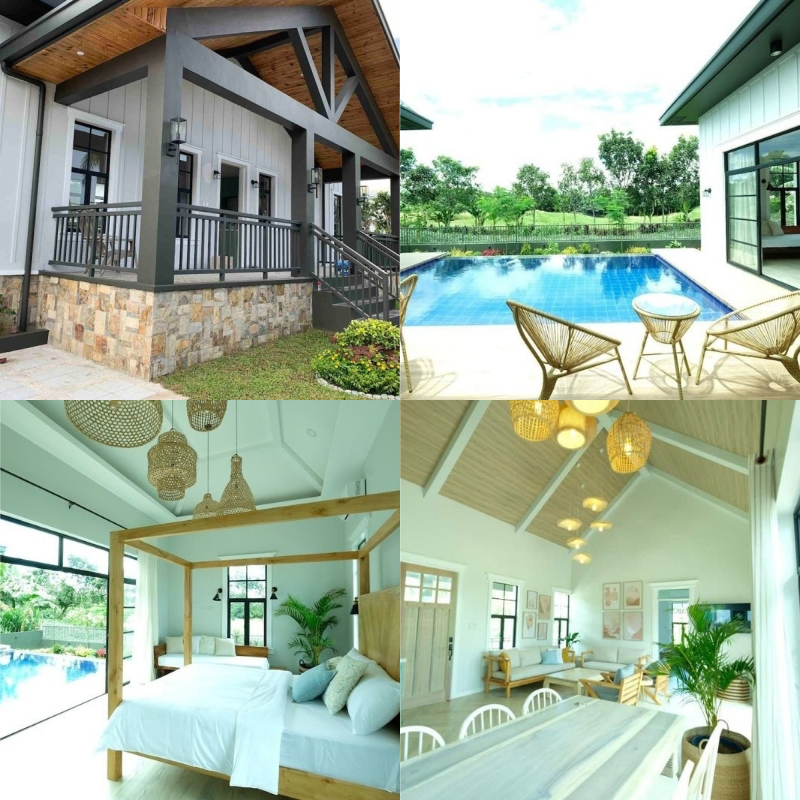 Boasting white walls and light wood furniture, this White Cabin at Amberfields in Cavite looks straight out of a vision board. The four-bedroom house is built around a swimming pool, with glass doors as partitions. There's also plenty of garden space by the pool, perfect for intimate celebrations like weddings and birthdays. Up to fourteen guests can be accommodated in this cabin, with an additional fee of P1000 per head in excess of 10.
Rates start at P16,429. Find more details here.
Arca Country Farm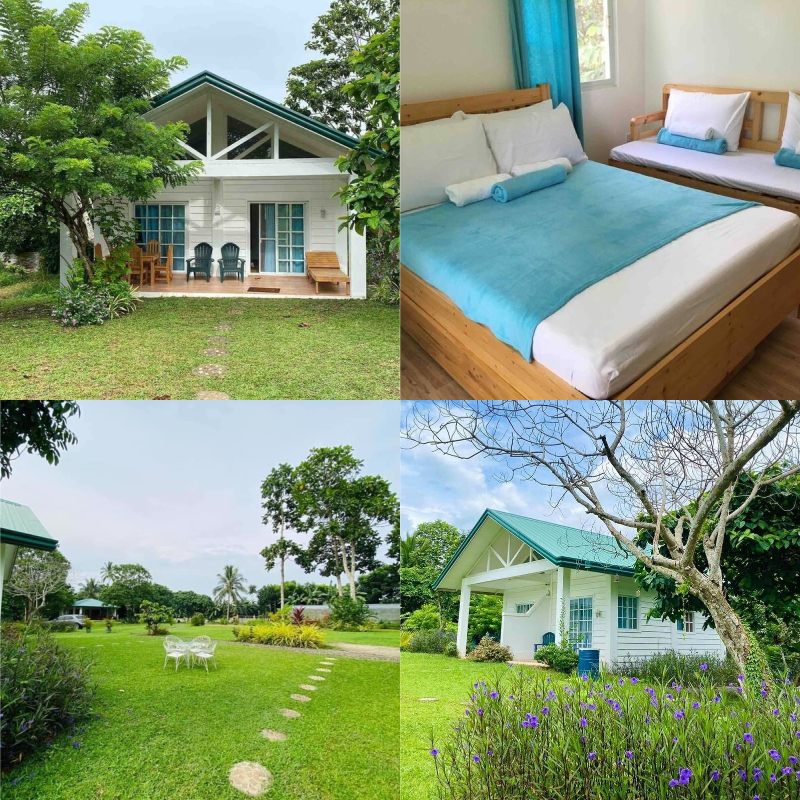 Located in Cavite, family-owned Arca Country Farm offers a cabin stay that would let you embrace the farm life. The owners are dedicated to growing and promoting organic farm produce, which you can experience picking yourself! You can also learn about tips and tricks on farming from the owners while touring around the farm. This private room stay can accommodate up to four guests and it has its own veranda overlooking the quaint farm. If you'll visit with kids, there's plenty of space for them to run around and see the free-range chickens too.
Rates start at 4,659 per night. Find more details here.
Glass Cabin in Tagaytay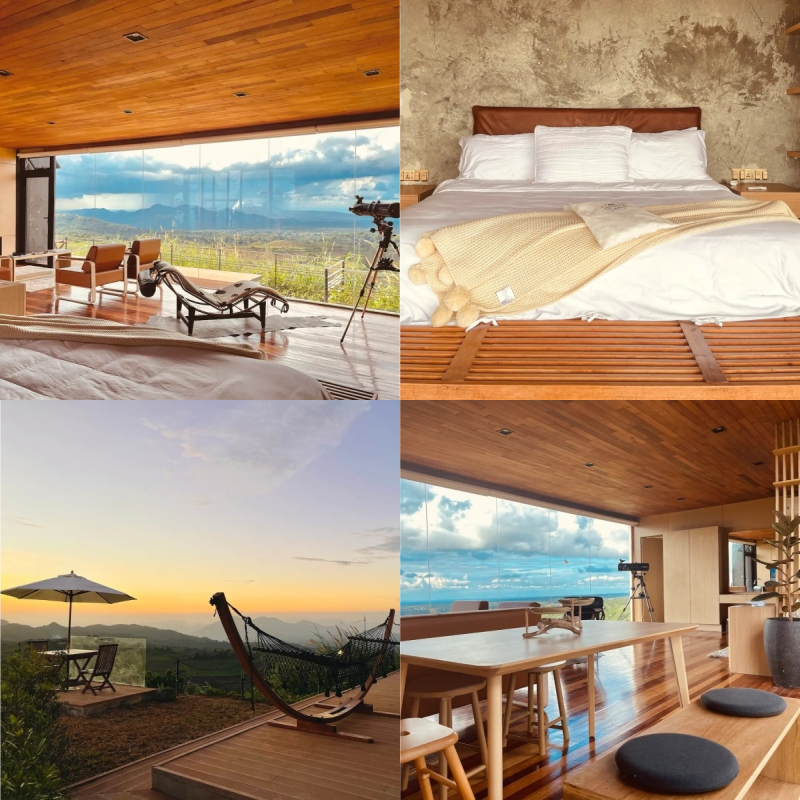 Deviating from the usual cabin interiors, this modern glass cabin in Tagaytay looks too good to be true – the view from the house is just too mesmerizing. The floor-to-ceiling glass would let you appreciate the panoramic views of the mountains wherever you are; even while taking a shower. Featuring wooden interiors and exposed walls, this picturesque cabin is the perfect spot for a family of four. It has a bedroom with a king-sized bed, a fully equipped kitchen, and a cozy living room. The view from the outdoor lounge areas shouldn't be missed too!
Rates start at P12,871 per night. Find more here.
Which destination will you visit first?