LOOK: This Bamboo House in Pampanga Will Give You a Stunning View of Mt. Arayat
Have a slice of Bali in Pampanga.
by Ina Louise Manto | June 15, 2021
Ready to embrace the probinsya life for your next getaway? Surrounded by a rice paddy and a stunning view of Mt. Arayat, Montara Waters Park and Resort would give you the much-needed respite in nature while having a taste of Bali.
Bamboo House at Montara Waters Park and Resort
Nestled on a field overlooking Mt. Arayat in Arayat, Pampanga, Montara Waters Park and Resort is the place to be if you want to have a few days off enjoying slow days, embracing the probinsya life, and making new memories with friends and family. The quaint resort is known for its fresh water-filled pools, extreme zip lines and hanging bridges, and surrounding greenery that are just relaxing. One latest addition to their resort facilities is their bamboo houses that will make you feel like you traveled to Bali.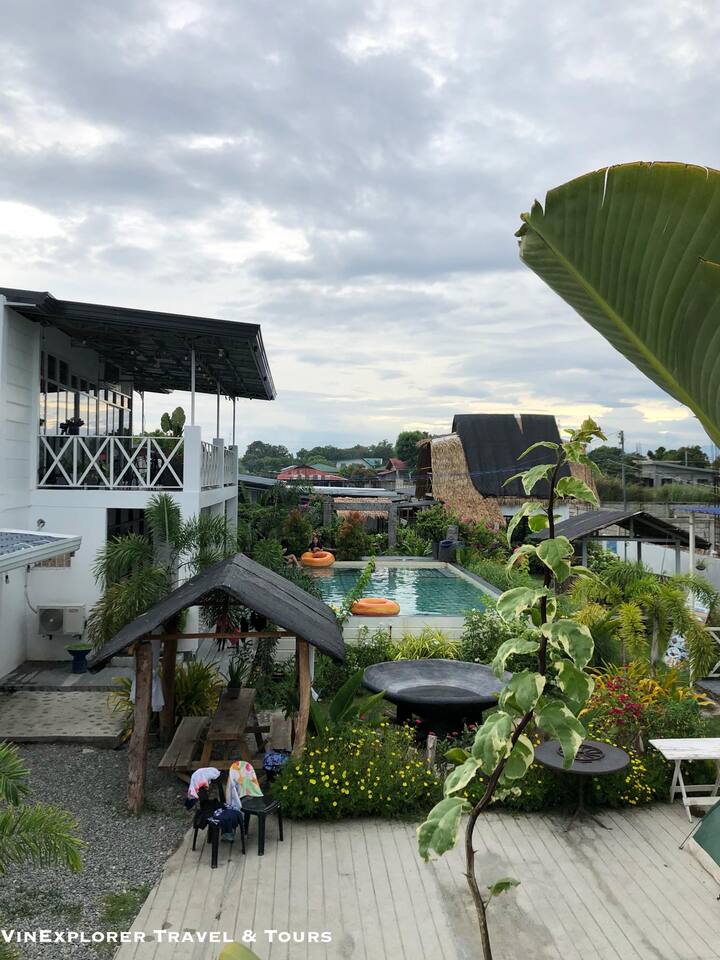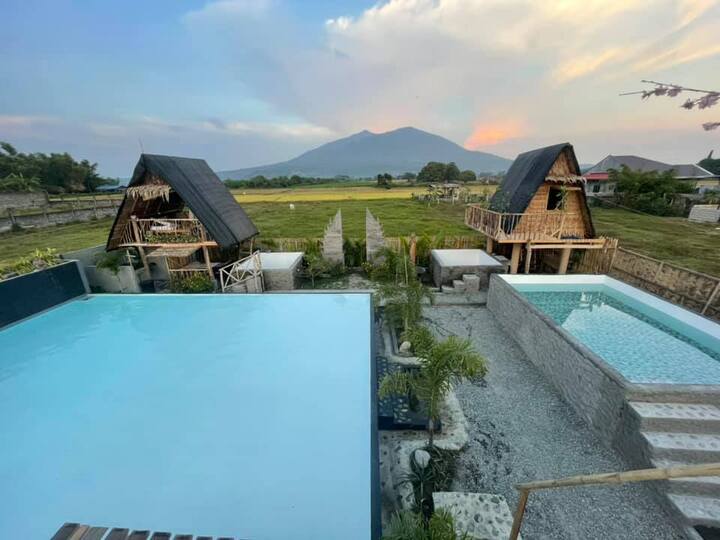 These Bamboo Houses boast traditional Filipino home materials: bamboo, nipa, and thick wood foundations. Each has two floors and can accommodate up to 7 guests. Located on the lower ground are the private bath, kitchen, and dining area.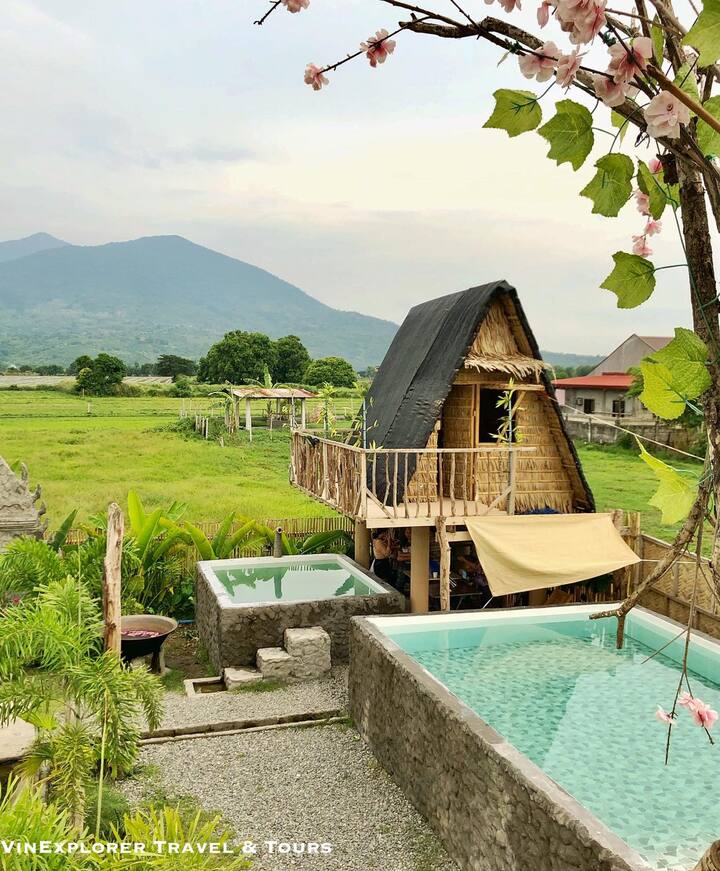 The upper floor has a bedroom with a bed and a spacious balcony for lounging.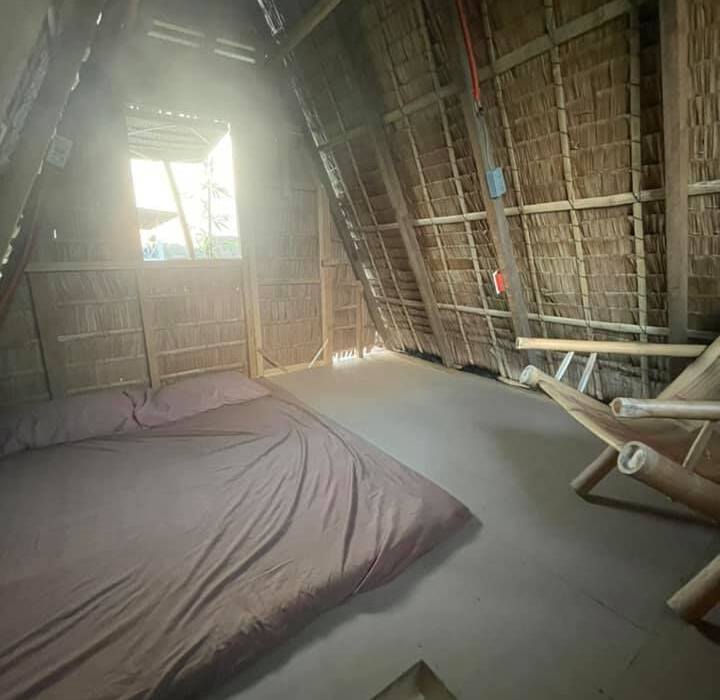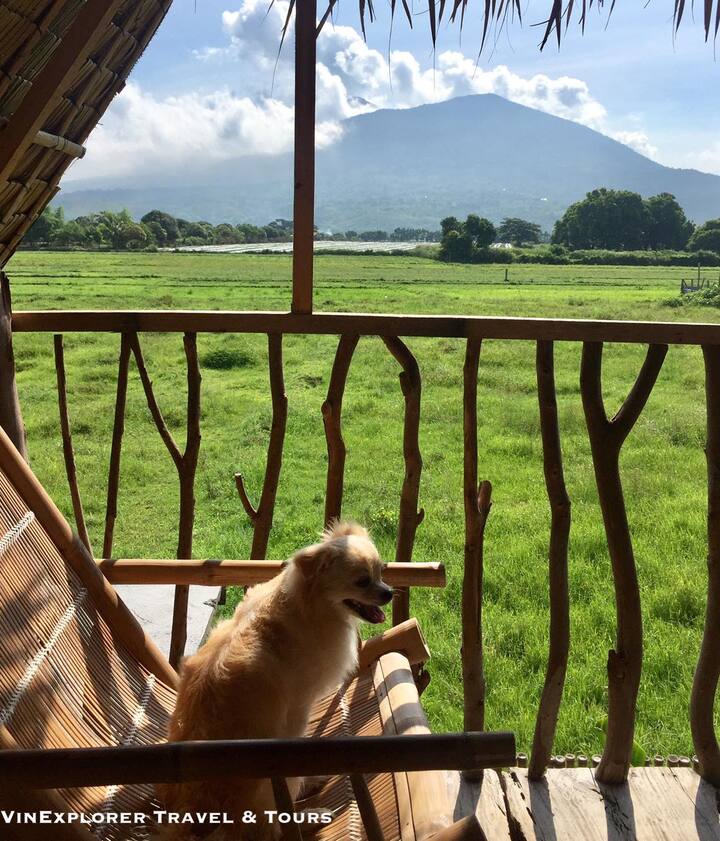 Aside from the jacuzzi and natural water pool, Montara Resort brings Bali closer to you by having elements you'd typically see in the tropical paradise. They have a kawa bath where you can bathe in beautiful flowers and their version of the famous Pura Penatran Agung Lempuyang, also known as the Gates of Heaven Bali.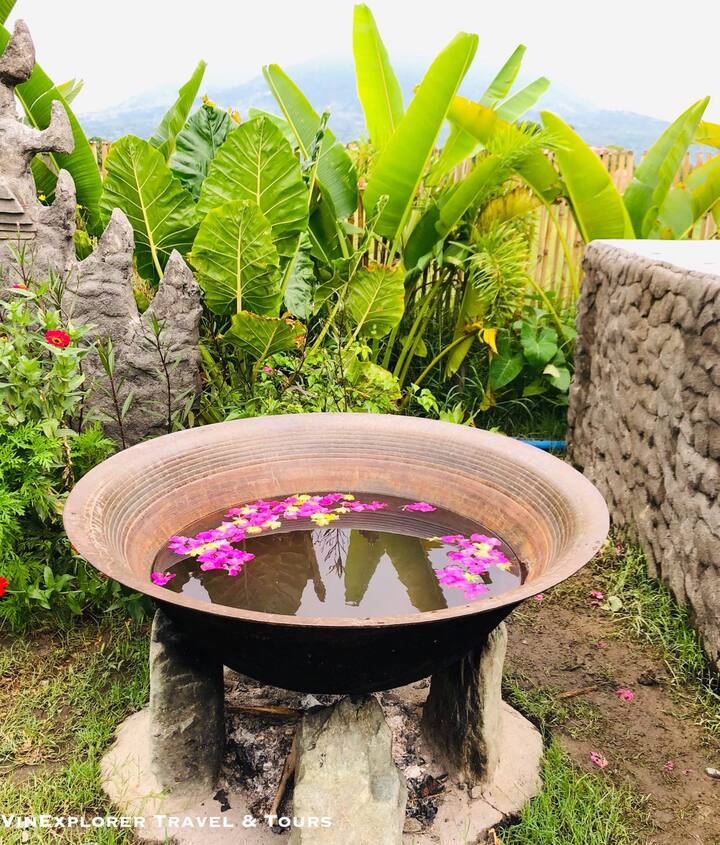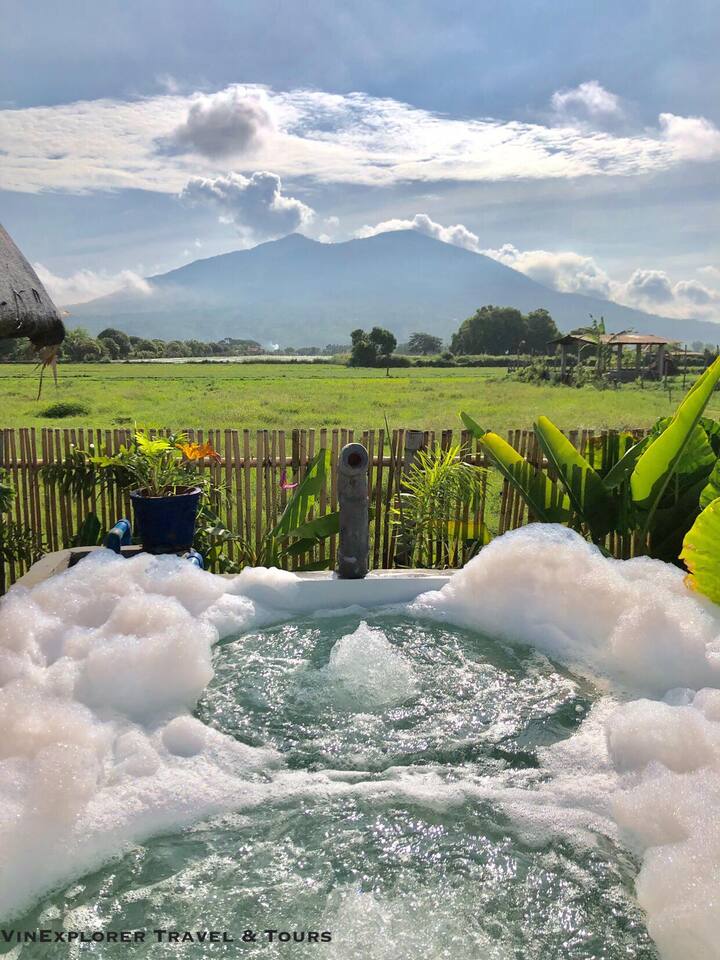 While the original gate would give you a reflection of the sky, the one in Montara Resort would let you have Mt. Arayat as your background as you're surrounded by tropical plants.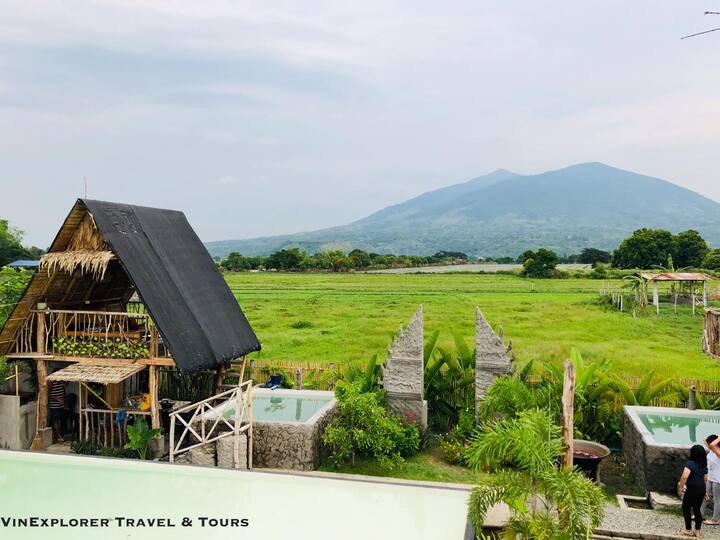 The house also already comes with an outdoor dirty kitchen with a grill, perfect for whipping up hearty meals during your stay. To enjoy the probinsya feels to the fullest, dress up your meals by presenting them in plates lined with banana leaves or make your mealtime more fun by doing a boodle fight!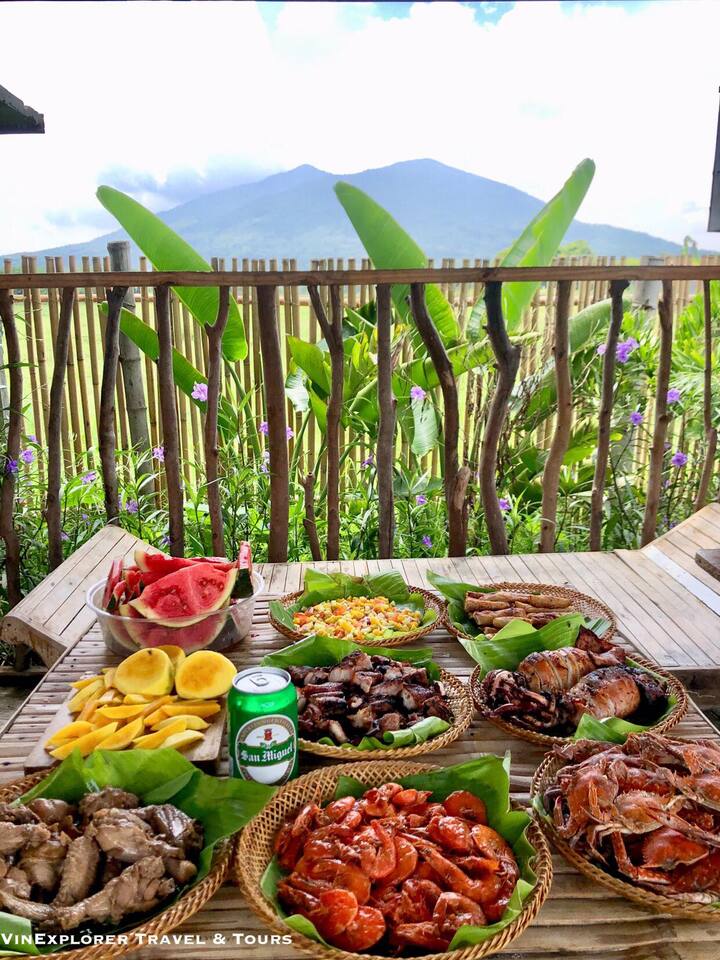 Planning to go on a drive to Bulacan already? An overnight stay at Montara Waters Park and Resort would cost P6,000 for seven people while a day tour would be P3,000.
Montara Waters Park and Resort is located at Montara Villad, Brgy. Arenas, Arayat, Pampanga. For more information and reservations, send a message to their official Facebook page.
MORE: These 6 Local Resorts Will Give You Your Dream Bali Holiday Without the Expensive Airfare